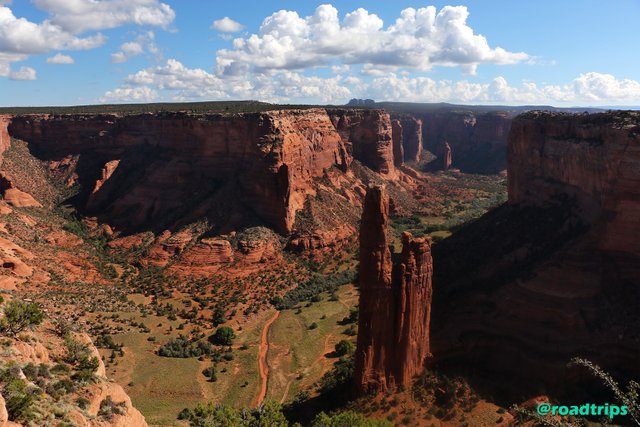 The Canyon de Chelly is located in the northeast of the state of Arizona and is less than 200 miles from the Grand Canyon away.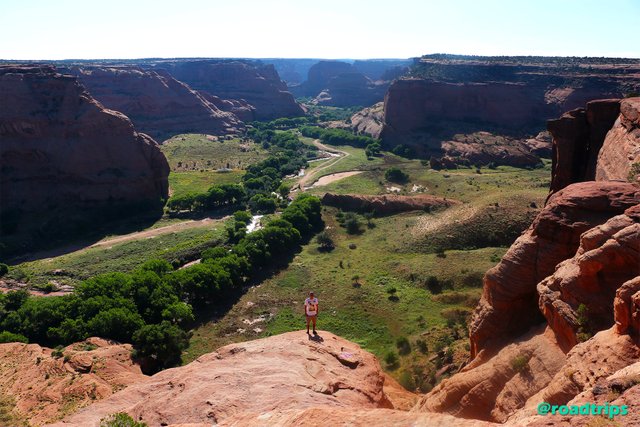 But while the Grand Canyon is visited on almost every trip to the United States, the Canyon de Chelly receives relatively little attention. Despite our visit on a Sunday, we met only a few tourists.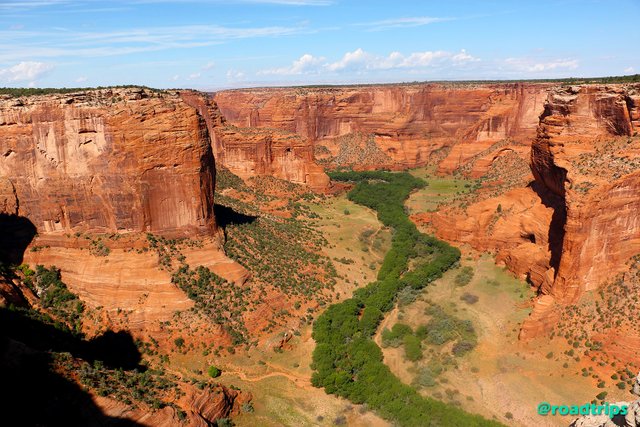 The area is declared as a National Monument, so the entrance is free if you have an Annual Year Pass. The canyon is about 43 km long and the best viewpoints can be easily reached by car.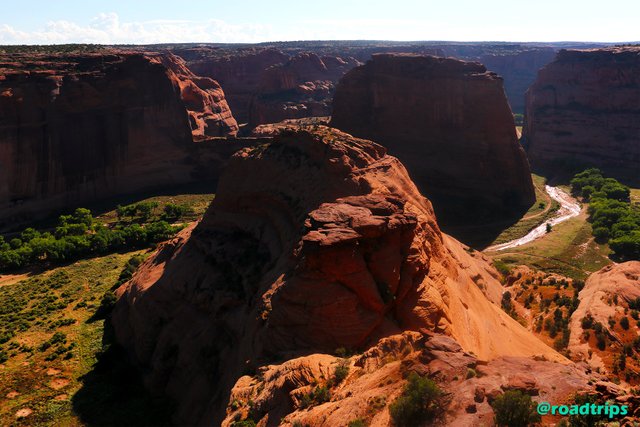 If you want to hike a bit longer, you have to do it in the canyon, for example on a tour led by a ranger.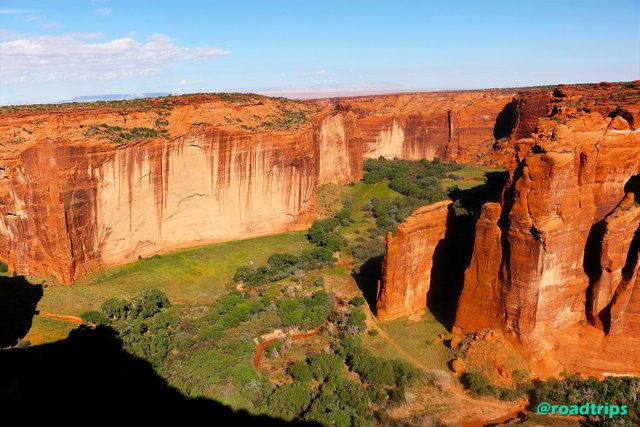 The absolute highlight of the park is the so-called Spider Rock: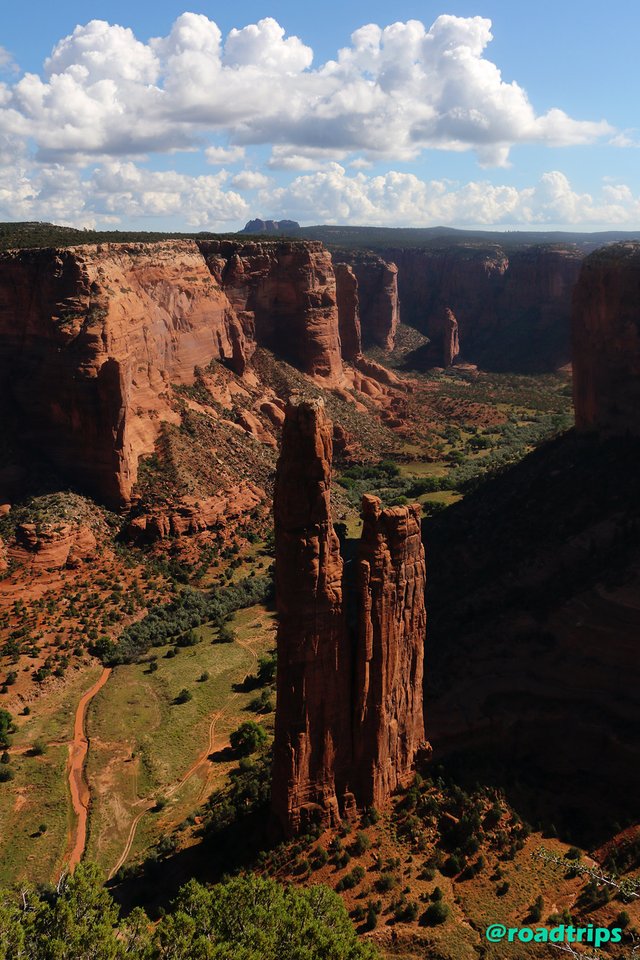 These two stone pillars are about 240 m high and owe their name from the then living Navajo Indians. Following their myths, these rock pillars were the home of spider women, who taught people the art of weaving but also kidnapped disobedient children.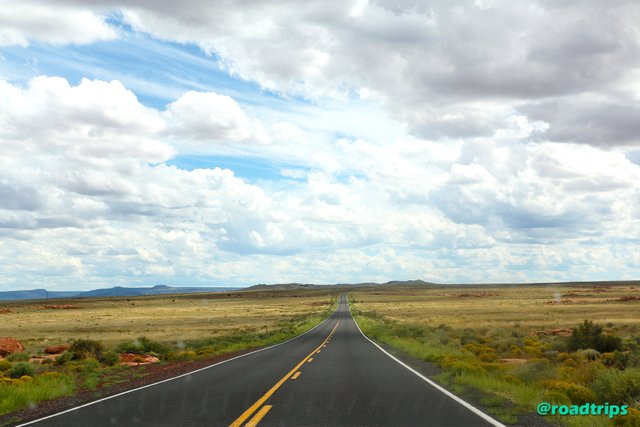 Our next stop on our route was the Barringer Crater, a meteorite impact crater in the near of Flagstaff.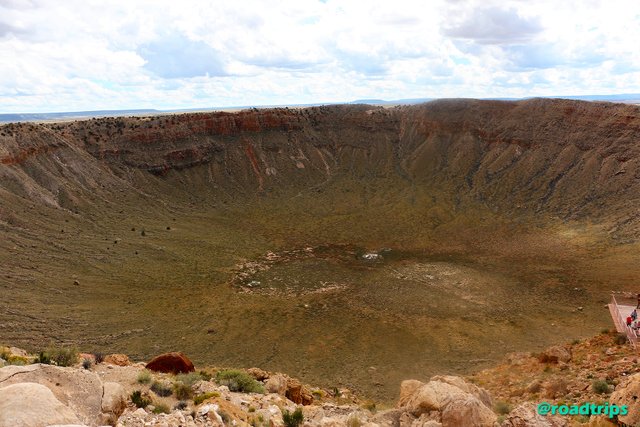 Even though the entrance fee of $ 18 seemed a bit too much for us, we decided to visit this place.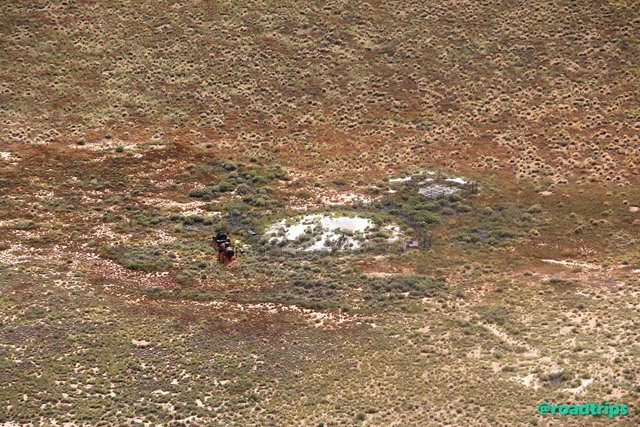 The crater has a diameter of 1.200 m and is 180 m deep. This hole was caused by a meteorite with a diameter of about 45 meters.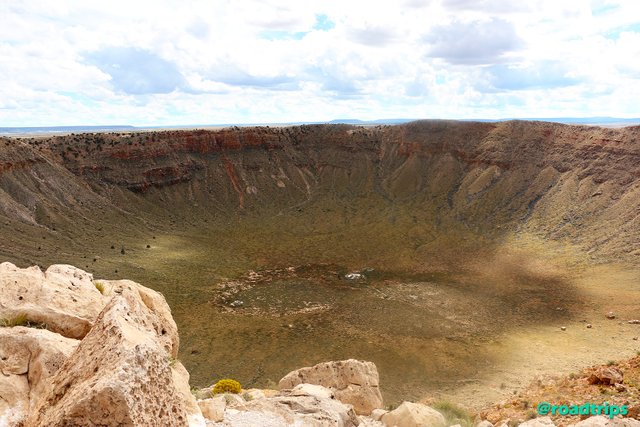 This meteorite weighed about 300,000 tons and consisted essentially of iron.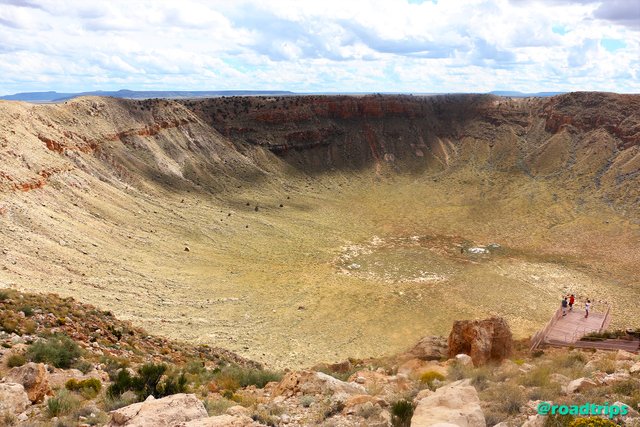 Experts estimate that the impact occurred about 50,000 years ago.
In our next post you can look forward to the idyllic desert town Sedona.
Missed our last stop?
USA roadtrip: On the road (+video)