The title of this post is at the same time a wish, an optimism thought, but also a gift for all the Steemit travelers.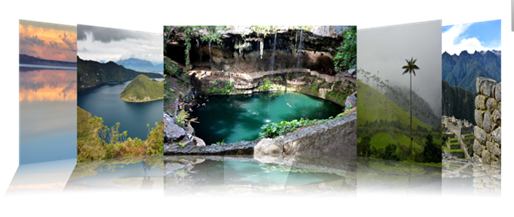 Click on the link of calendar 2019, and you can freely download, print and then give it as a gift or stick it on the fridge or over the fireplace. There is space if you need to write down some annotation and a selection of our horizons' photos that we have seen with our eyes, breathed in the soul and fixed in memory. Fragments of travels that we wanted to share with you to remind you that every day is a new stage of that adventurous path that life reserves us.
In this year that we just left behind us we hit the road for many miles, but if we count and put the words typed and posted on Steemit in columns, to share our experiences and our imagination, then the miles covered are state by a number much bigger and valuable.
It was a great journey, shared with those who read us, with the curators who have selected us, with everybody that have shown appreciation leaving a comment. With your support and appreciation we were pushed to pour out our creativity and to test ourselves by committing to write. We grew up, but not alone, all together.
A big fat thank you to all! Long a year but as eternal as a blockchain, this digital chain that represents us, where every person with its singularity is a small chain that is intertwined with an other one and this perpetual motion makes the chain screw on itself, giving it the shape of a propeller twist... which is that little thing that we have in common in our travelers DNA...
We wish you a great new Year, the horizon is right in front of us.
Alessandra and Brian
P.S.: The calendar is available in a premium version, with a contribution of 1 Steem (memo: "Calendar ' 19 ") we will send you privately a link on discord, then you'll be able to download the PDF in full page format, without self-promotion memo and personalized cover with inscription (you will help us to add some miles to our trip, hitchhiking don't work all the time)
Photo of the author