Great Experience: Dinner With A Maiko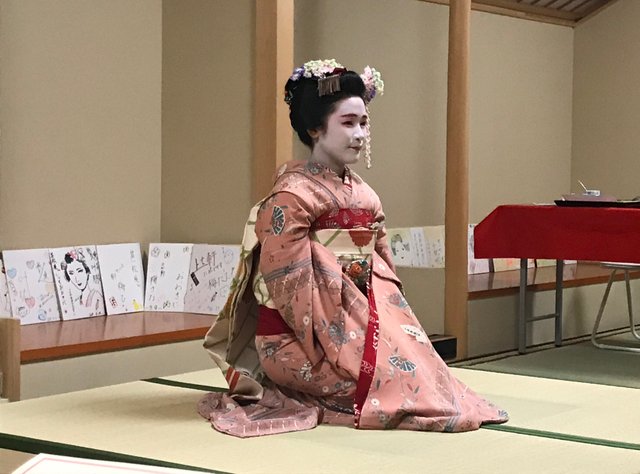 Have you ever heard of maiko?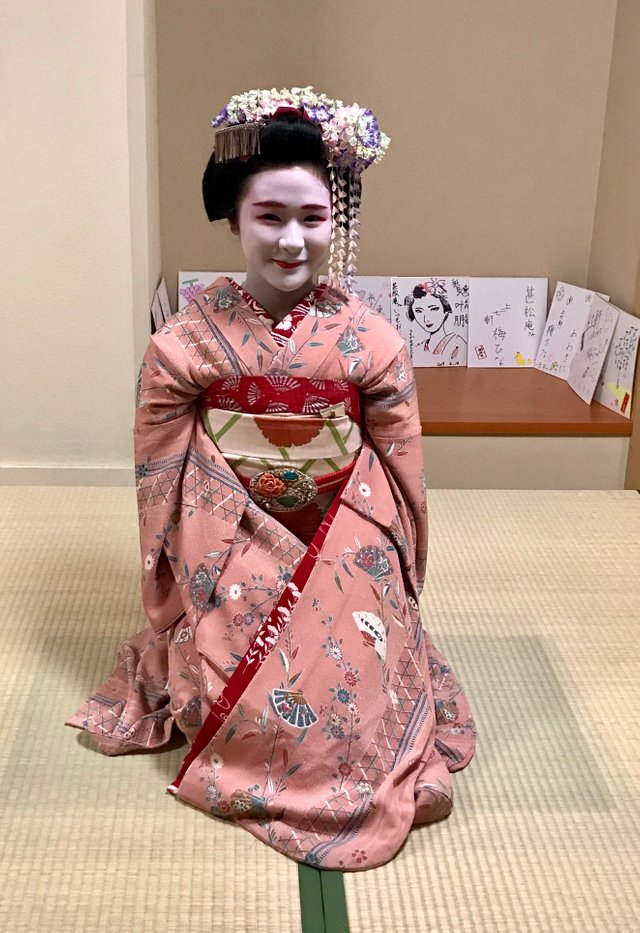 Maiko is an apprentice to a geisha and has to be under 20 years old. The meaning of the word Maiko comes from the two syllables mai, meaning dance, and ko, meaning child. So a maiko is a dancing child. Her job is to serve drinks (sake), talk with clients, and perform dances.
Last week I had a chance to have dinner at a maiko show at Jinmastsuan in Kyoto, Japan. There is a maiko show with dinner everyday but you have to reserve seats in advance. The course is about an hour and a half and includes a Japanese dinner course and Maiko performance. This time there were about 15 people in the audience.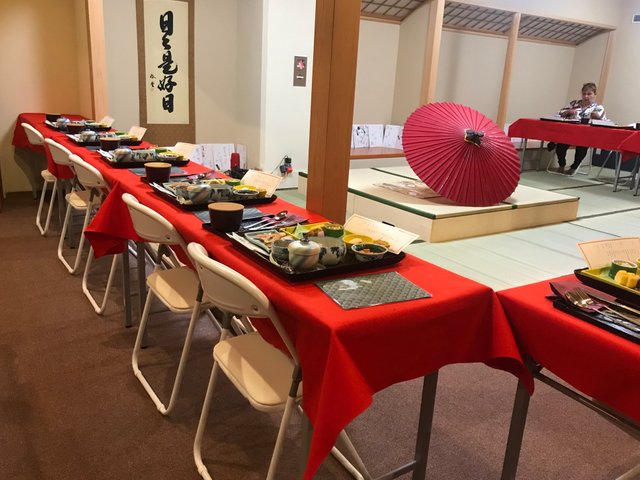 When you arrive, the staff shows you to your seat. The maiko can easily be seen from all seats. If you are lucky, you will get a seat close to the stage. Over the one and a half hour course you get to see the dance performance, have a questions and answer session, play games with the maiko, and take photos.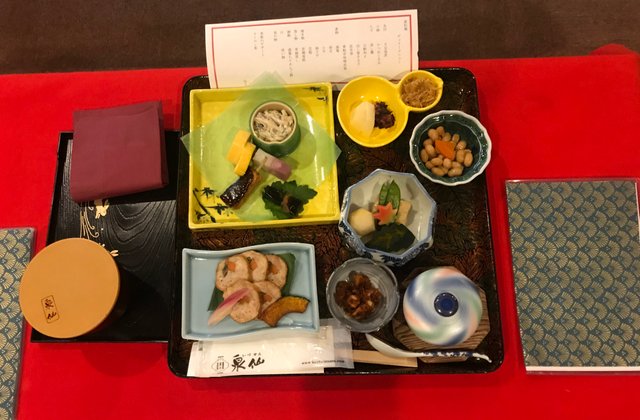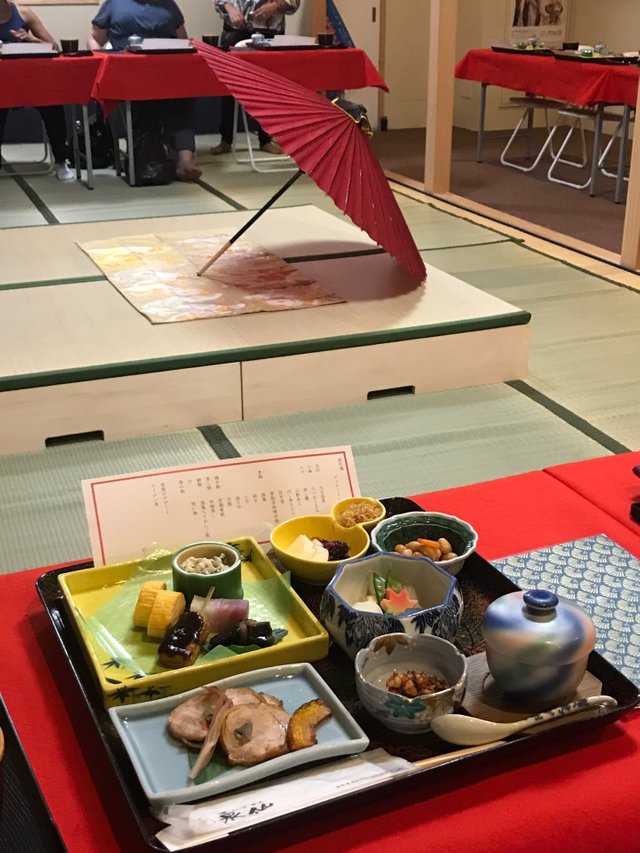 This is a Japanese Kaiseki course. It includes many dishes using seasonal ingredients.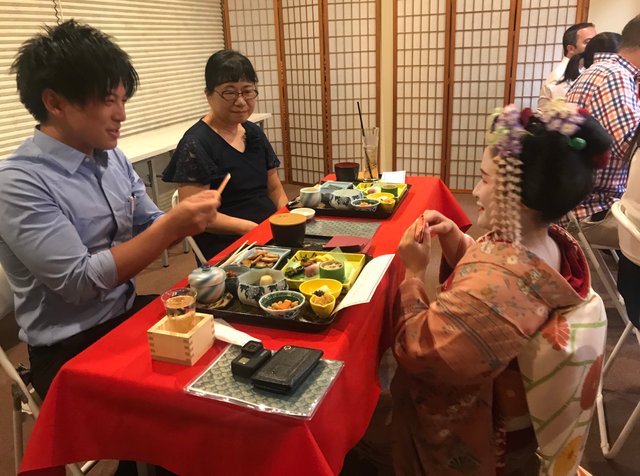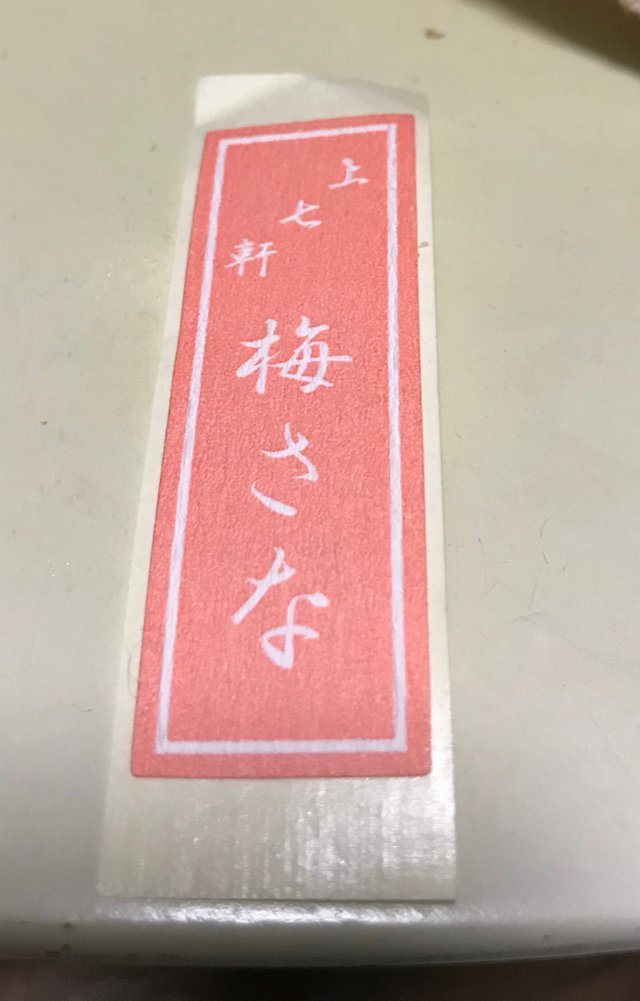 First, the Maiko introduces herself and hands her business card (Hanameishi) to all clients before the show starts. Her name is Umesana from the Kamishichiken school.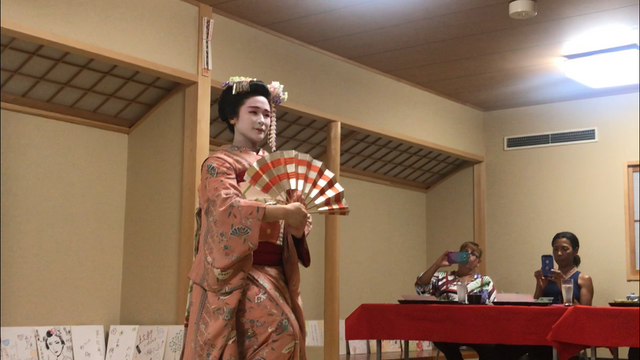 Next it's time to enjoy the elegant performance of the maiko. And then it's Q & A time. You can feel free to ask anything you want to know about her. I remember a few questions that some clients asked her.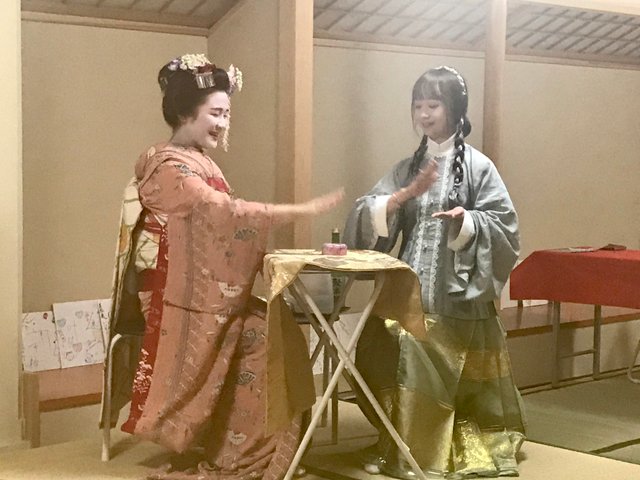 It is a fun time playing games with the maiko. Konpira fune fune is a famous Ozashiki game that the maiko plays with clients. You can enjoy with my video.
Finally, it's time to take a memorial photo. Be careful! It isn't allowed to touch the body of the maiko.
There are many places to have dinner with maiko or geisha in Kyoto. If you want a great experience learning about Japanese culture, I highly recommend it.
Thank you for stopping by my post. If you enjoyed reading it, please upvote & follow me for more posts and photos about life in Japan and Thailand.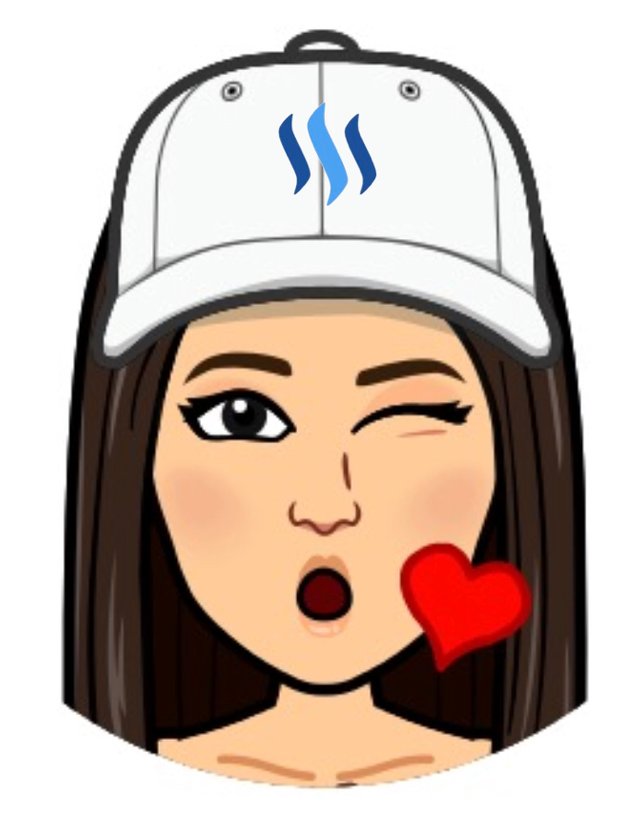 ---
View this post on TravelFeed for the best experience.