Morrocoy National Park II , Venezuela
In my previous post I shared some photos of my trip to Morrocoy and noticing that you guys like it, I want to share a little more and give more details about this place that I fell deeply in love with as you could already notice.
6:30 am, I look out the balcony and I find this beautiful Macaw perched on the ledge with the beautiful mountain El Avila in the background that represents this city, they are everywhere flying and ''talking '' between them, they paint The blue sky with its colorful feathers. Some of us have been fortunate to be able to face each other with them. The feeling of peace they grant by giving you the confidence to approach them and give them something to eat is incredible, and then continue painting the skies of my beautiful city, majestic creature of the Heavens, we must be more grateful to nature. It is terrible everything that is happening in the world breaks my heart we must take care of our home before it is too late.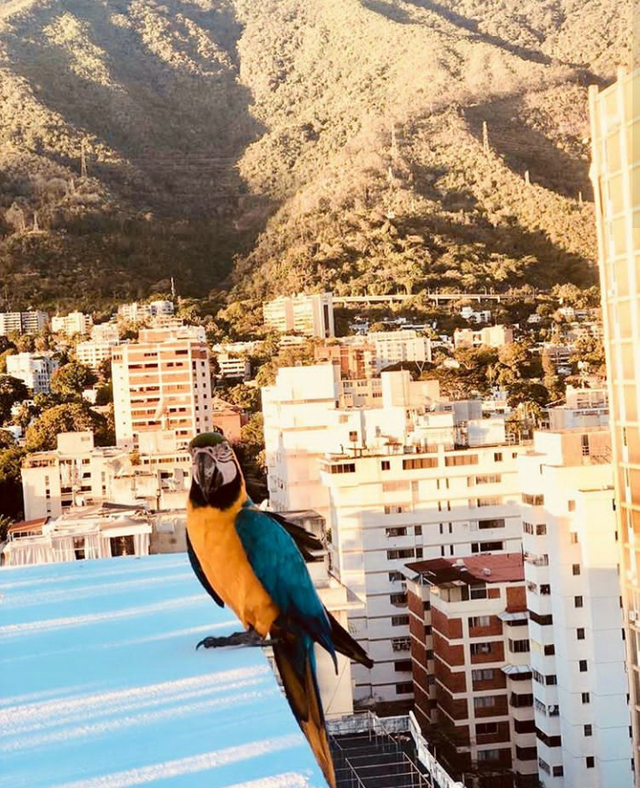 Returning to the subject, we are going to the beach! The best you can tell me in my day. One way that everyone who went as a child treasured and remembered with love. Lower the windows of the car and let the natural breeze of the trees and palm trees pass through your hair, your skin and refresh your soul with the aroma of the sea that excites me makes me like a little girl at Christmas excited to arrive.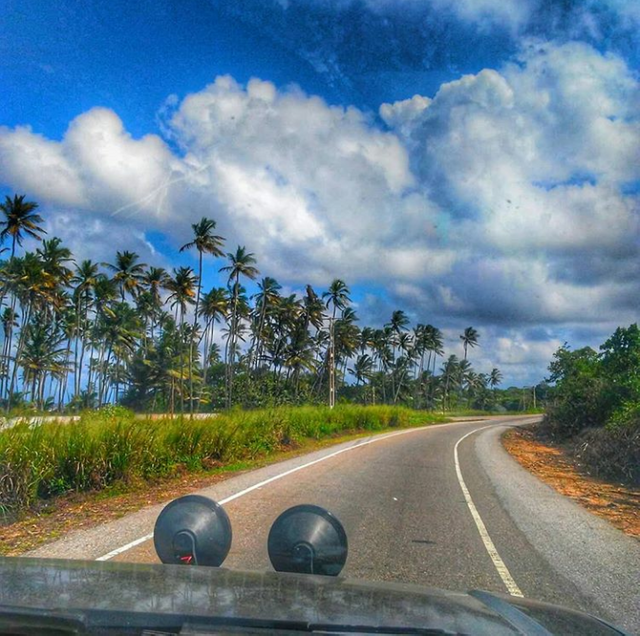 Wherever you go or the way you take you will find a lot of virgin nature in our country many people in these places still live from daily fishing due to the economic situation for which we are fighting for what we are most surprised about. People who come or know us outside the country is that we are always with a smile on our face even if you have nothing in the fridge to offer, cash is a bit confusing issue in our country, it is a bit complicated to have access To him being in the city imagine how it is in rural areas you can help these people bartering food for food for example, a 2 packs of rice for 1 of fresh fish and so they move their economy and get food, these people fight daily for survive and are happy with very little, this is one of the lessons that I have learned in my travels through the villages and coasts.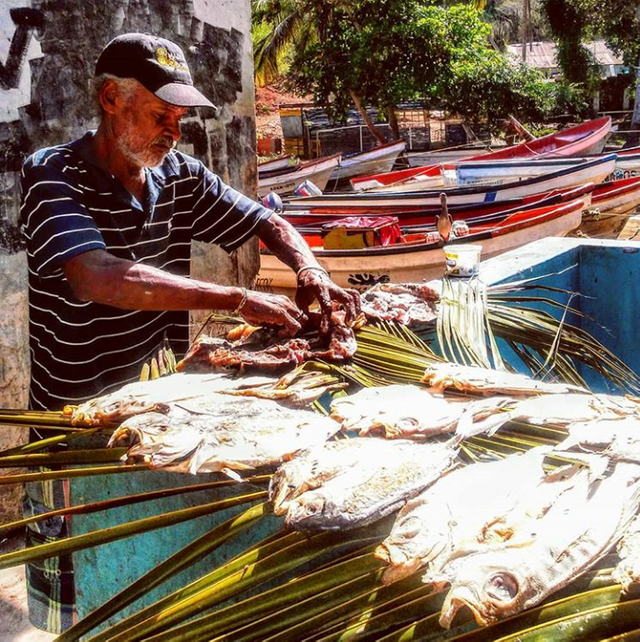 When you arrive you can rent these small stalls for the whole day with the locals serving you with a lot of love and attention and always a smile on their face, these people keep this place taken care of and beautiful since it is their home and source of income in addition to love that they have here they were born, here they grew up and here they die that many of the locals have it in their hearts, they take the food to your position with small and comfortable tables to enjoy that fresh and fried fish with salad (I don't have photos of the food but for the next one I promise to have some very good and appetizing) and of course for me I can not miss my good cocada to refresh the afternoon.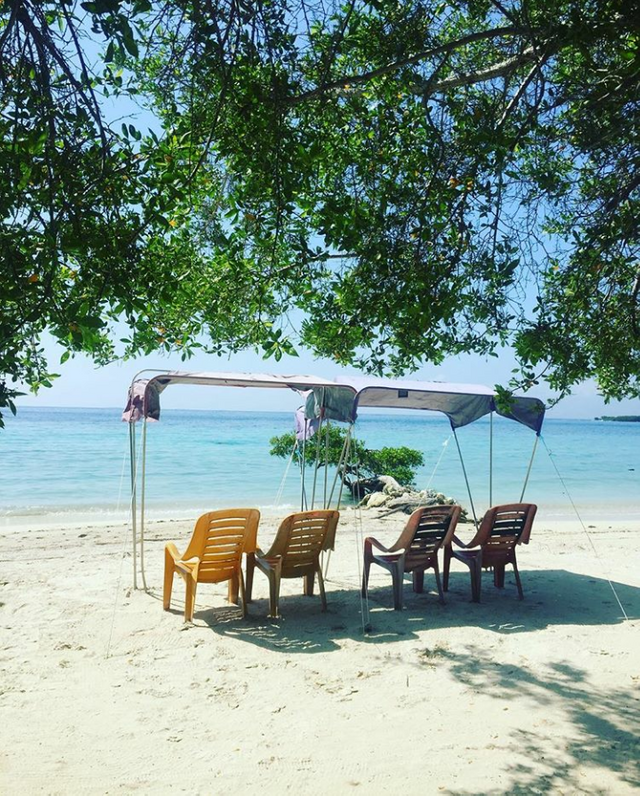 A little of yoga after my Cocada in the sun to regain energy and continue with my day, always good vibes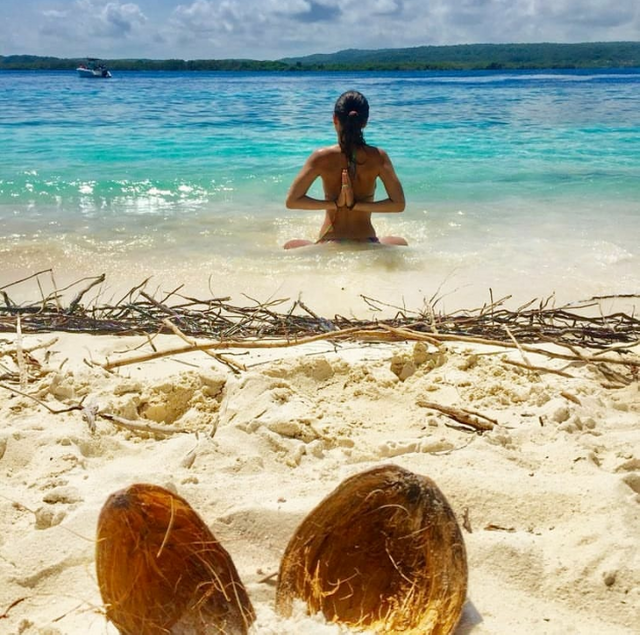 and here is the much-mentioned Cocada, it's not a sweetie?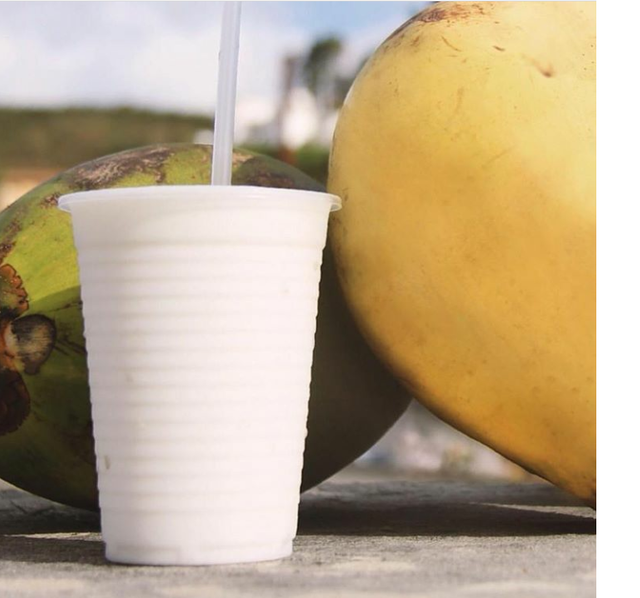 This my great friend '' El Negro '' is 9 years old and continues to play as a puppy on the beach, Rosa is the owner who also has a nice and paint drink stand mainly from Sweet drinks, We spend the rest of the afternoon taking the sun and playing with the dog and the children of the beach (I did not take them photo to keep their parents respect), what for them was a normal day at the beach for me it was a nice experience to share with them and they would cheer up the late because in addition to the sound of the sea the children's laughter makes my day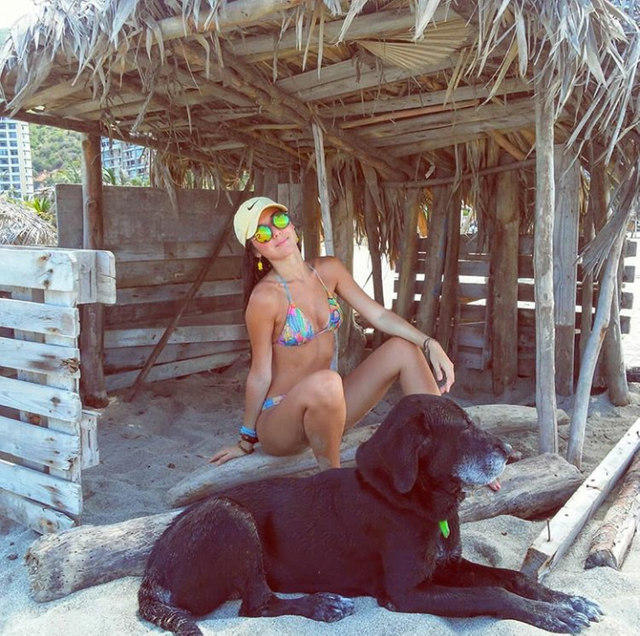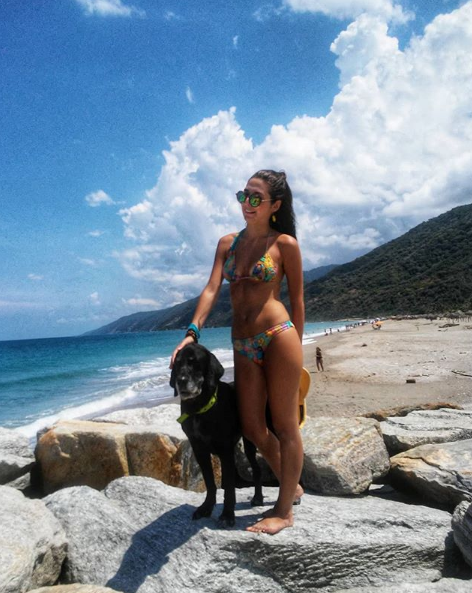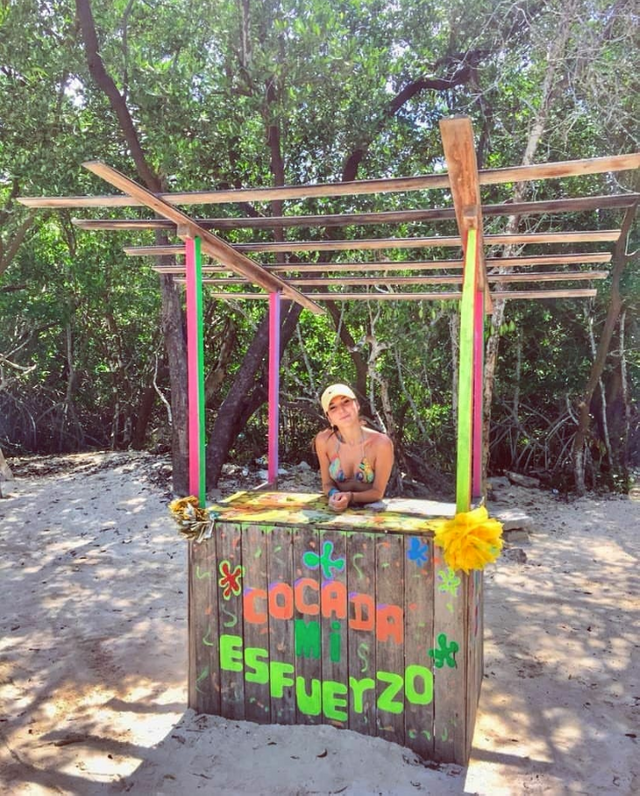 🌴 I want to have my own stand of #cocadas work in a bathing suit, under a palm tree with a little house on the beach 🌊 a little terrace with a hammock and a music that moves your soul. what a dream!!
With the mind still in this paradise 😍🌴 - thank God for one more day of life, for the nature that is so wise and for the angels that put us on the road 🍀 that everything is covered in this good energy, amen.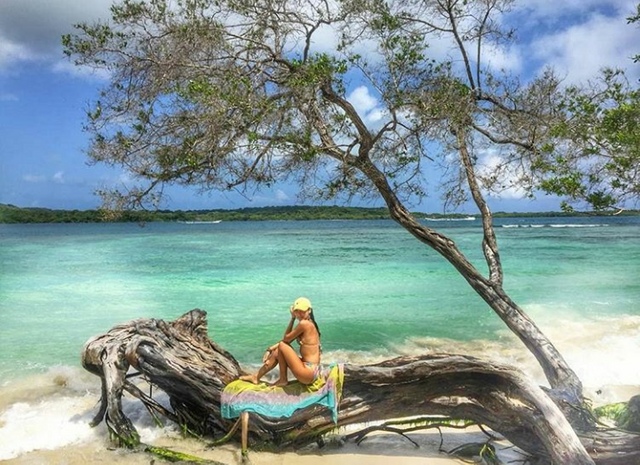 I will always have a good story and jokes to tell of that day with those naughty and of course let's not forget about my friend El Negro who followed me all over the beach and kept getting out to go out in the cameras and look how handsome he looks in all. I love animals thety are our life and home partners that we must learn to share take care of them, love them and protect them they just want a little love and attention they don't ask for much, I hope you liked my little summary of my day in Morrocoy let me know What do you think and that you would recommend me to improve my content, my mind is open to new ideas and advice.
Have a beautiful day full of light and blessings!