A Beautiful Afternoon at Trafalgar Square, London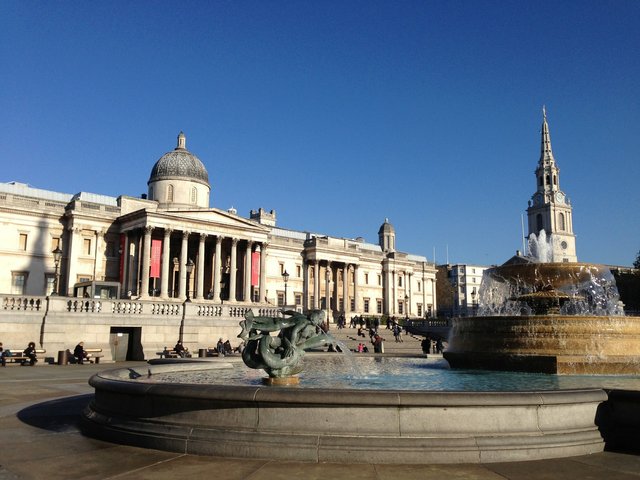 Read "A Beautiful Afternoon at Trafalgar Square, London" on TravelFeed.io for the best experience
---
11 November was bit colder day at the City of London. The day was sunny and the sky was clear and Blue but the air was colder than usual.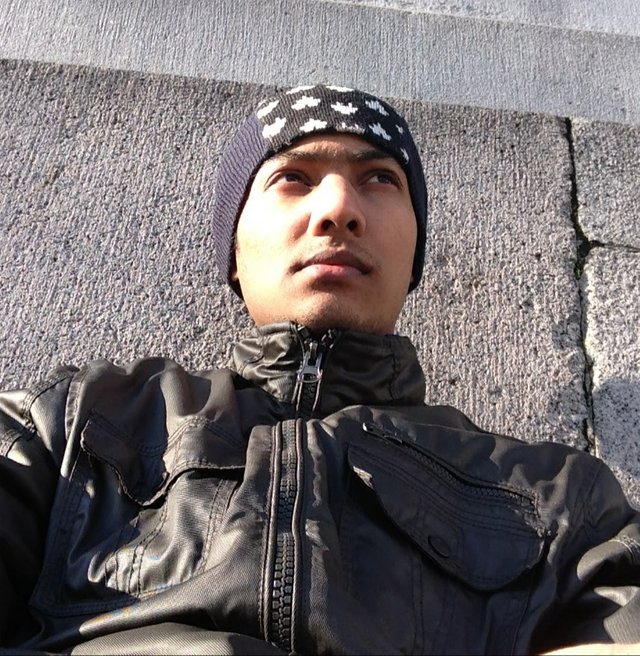 Snow falling not started yet so people were enjoying the beautiful atmosphere. So many tourists are moving around and capturing pictures, many people were seating there to enjoy the Sun light and watching the beautiful fountains.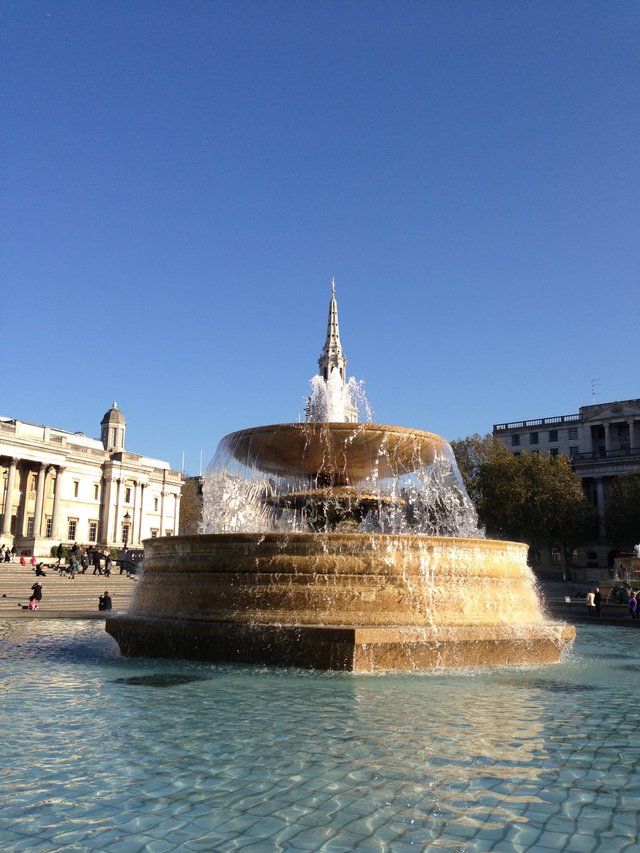 After getting of the Tube at Piccadilly Circus station I started to walk towards the Buckingham Palace and take left road near beautiful statue of Florence Nightingale.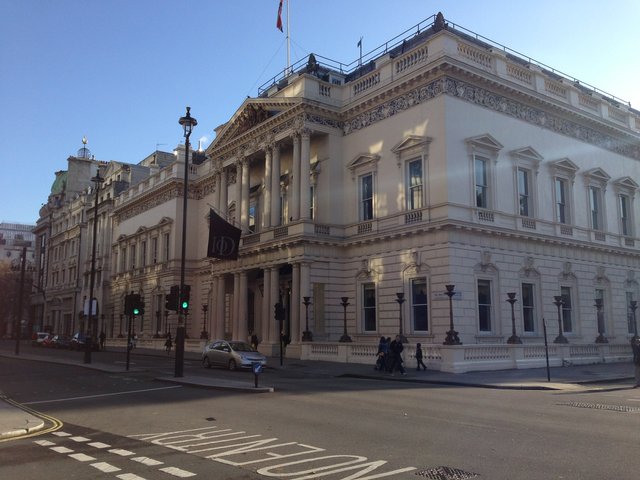 Soon I found a beautiful sculpture of a Horseman seating on a horse! After crossing a narrow crossing I found so many Canadian Flag on my right and found this is the Canadian High Commission, a huge building along beautiful architectural views.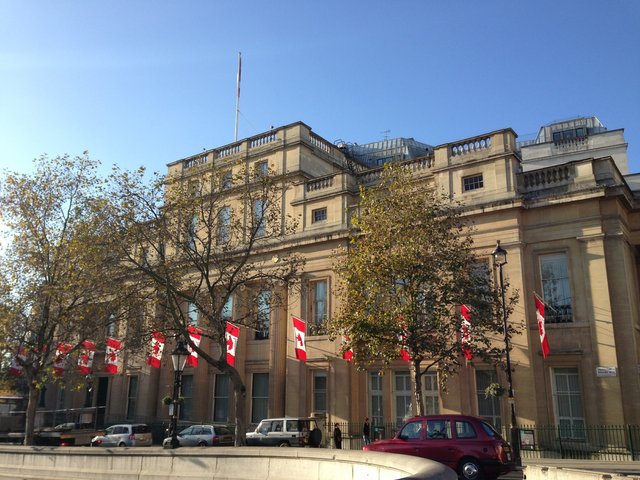 Soon enough I find my destination! I thought it is a Palace or something like that but discovered this building is the National Gallery.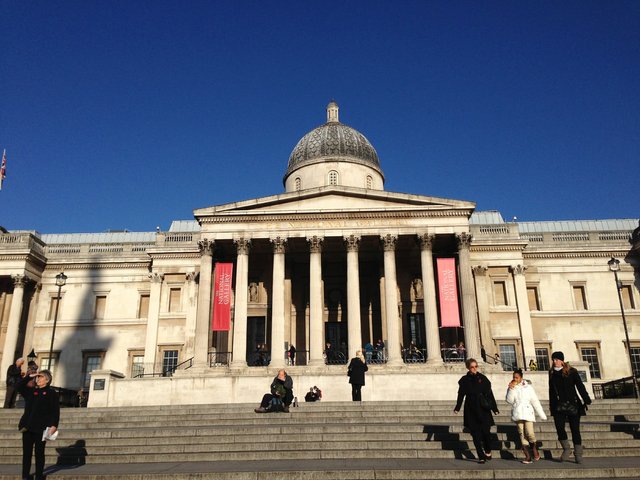 More than 2300 painting available in this gallery and some of these are very old like 13th century's. Rembrandt, Titian, Bellini like artist's work is available here.
These remarkable paintings could make you nostalgic for a while. My recommendation is not to spend different visiting sites in a single day, each spot got several historical values so try to spend hours at a place. I did stay in this Square for hours, watch people reading books in the corner even some people were having lunch and I guess they work nearby.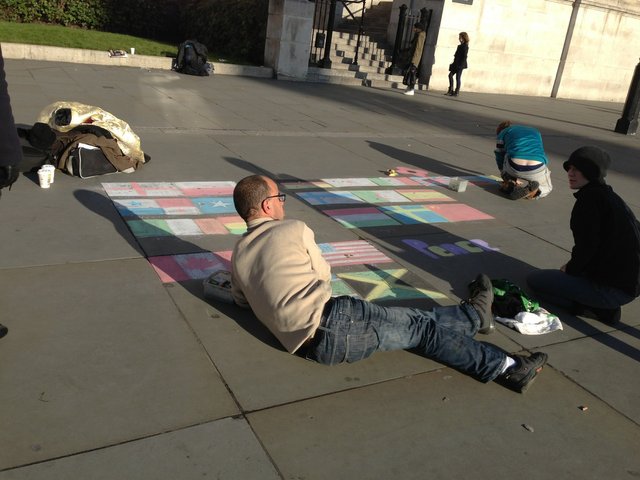 People don't shy to expose their talent in the public places at London. Painting, Singing, Physical Activities, Playing Music, even performing Magic or Circus. You can't avoid one of these in a beautiful sunny day at London.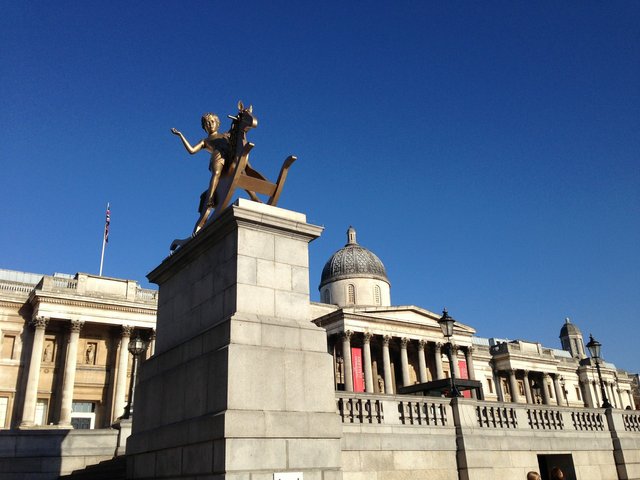 I absolutely love the way they decorated this Square. It is ideal for roaming around, having short or day long break! Reading books in the corner while watching beautiful fountains. I have visited few times and each time I was amazed by the magical atmosphere.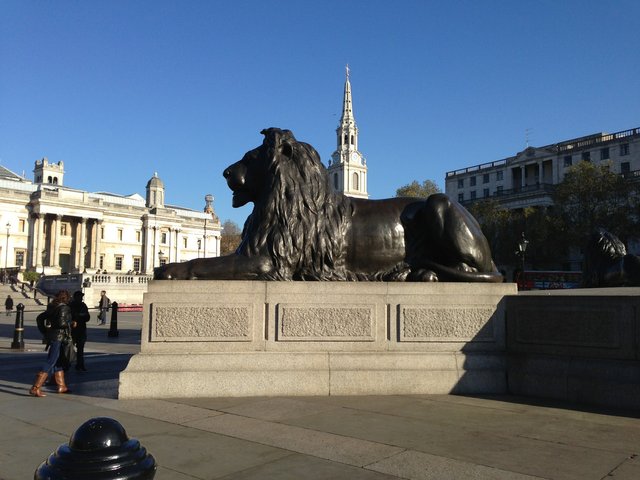 There are four of them surrounding the huge monument of Nelson's Column. As per my findings there are hundreds of Lion's statue all over London.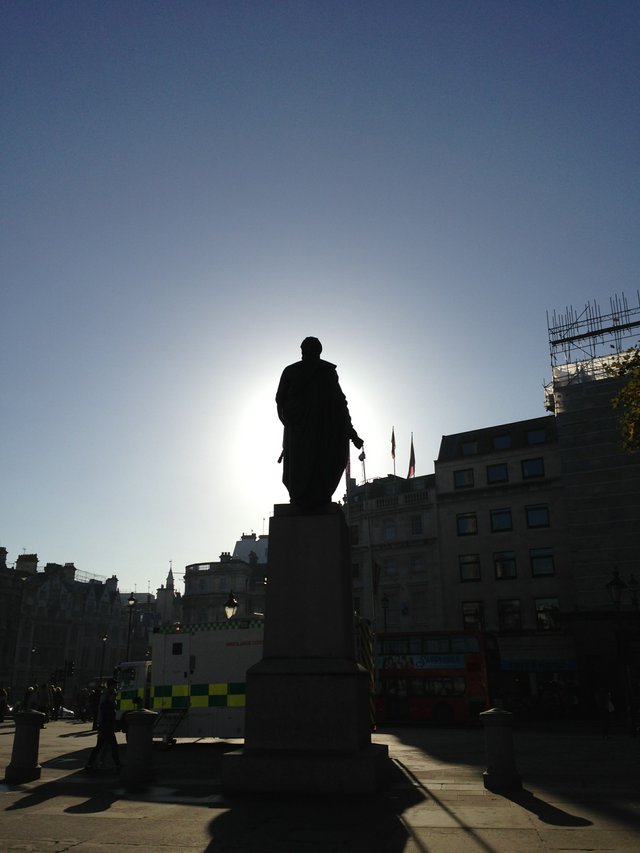 Really beautiful fountains in the middle of the Square made the atmosphere wven beautiful. People do enjoy being around this place during all seasons and specially in summer time.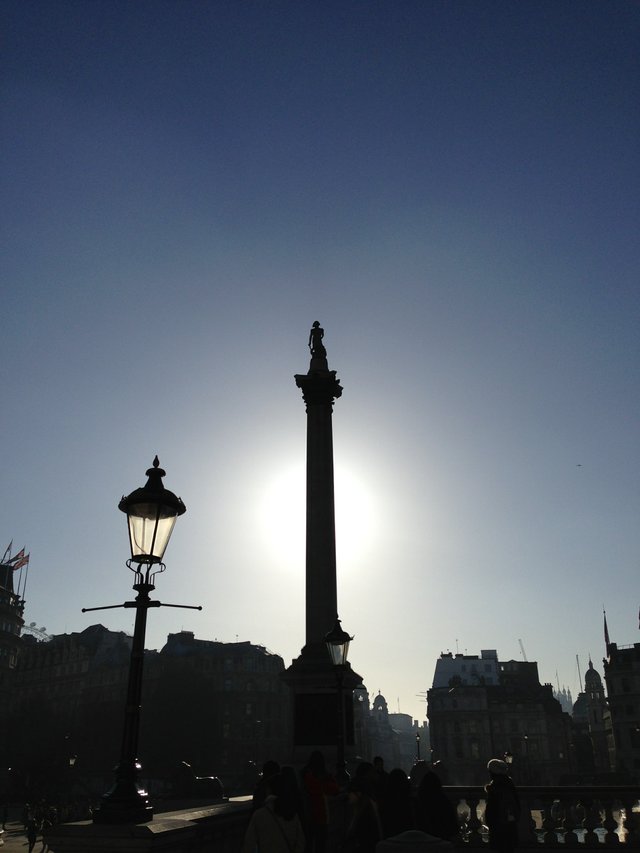 This super high monument built to Commemorate Admiral Horatio Nelson who died at the battle of Trafalgar in 1905. This is actually a victory Column made by Granite and Bronze and height more than 50 meter.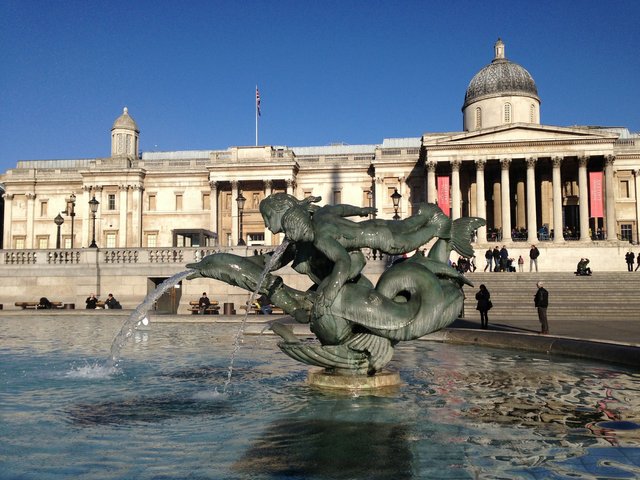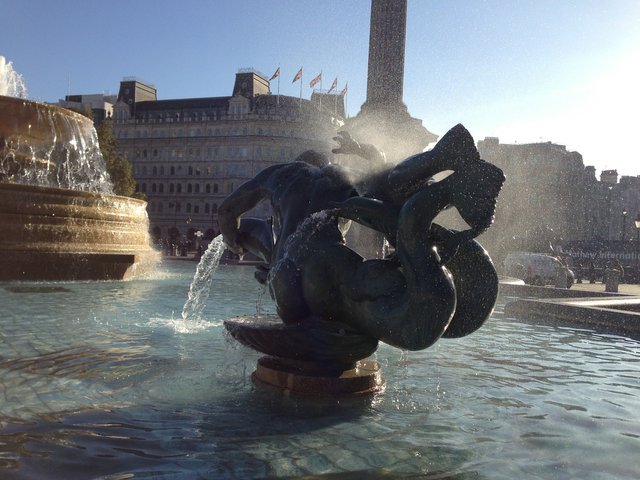 It was a great day outing while I was in the United Kingdom for a while. The very next day I was visiting the Buckingham Palace and hopefully I will able to tell the story some other day.
Thanks for travelling with me through my worlds. Take Care.
---
View this post on TravelFeed for the best experience.