Hello everyone!
I hope you have a good summer time. Judging by the low activity in my feed, I understand that everyone went to #travel :-)
Today I invite you to a virtual journey through the streets of my city. There you can see a lot of interesting and informative.
Today I'm blaming my post for #architecture. My profession is an architect. Therefore, there is nothing surprising in the choice of this topic, is it not?
In my city you can see some unusual houses. People, who are living nearby, are used to these strange houses and do not pay attention to them. But I really love these houses. So if I were the head of the city, I would give the order to keep these houses. Unfortunately, the authorities do not have enough education and culture ...
I'll start with one of my favorite houses. Earlier in our city each house had its own cozy yard. But now the yards are occupied by cars. The children, who in the past used to be owners of the yards, now sit at the computer monitors.
This house has a classic old courtyard.
This house will surprise you with a wild blue color. I'm sure that earlier this house had a different color. I am sure this coloring it acquired from the current owner. Most likely, the owner was able to buy somewhere a lot of blue paint for a small price.
This house is also remarkable for its architecture. It has all the main features of a typical wooden house in our region. However, the man who built it had a creative beginning and added a small tower to the house. What is very unusual for that time
The next house gives the street a surreal look. The fact is that the house has two owners. One owner decided to build a new house, but found no support from the second. So they live. One waits for another
This house is the neighbor of the previous one. I like it beautiful details of the window frames. This house reminds me of a cake.
This house is my favorite. I believe that this house should be preserved at any cost, since it is a miracle of the world. Surprisingly, people still live there. When people come to me, I always show them this house. Sometimes guests for some reason are angry with me)))
The following house is noteworthy in that it does not have classical four corners. The house has 7 corners! Unfortunately, the house is living out its last days.
I dedicated several #drawings to this house. That,s one of these: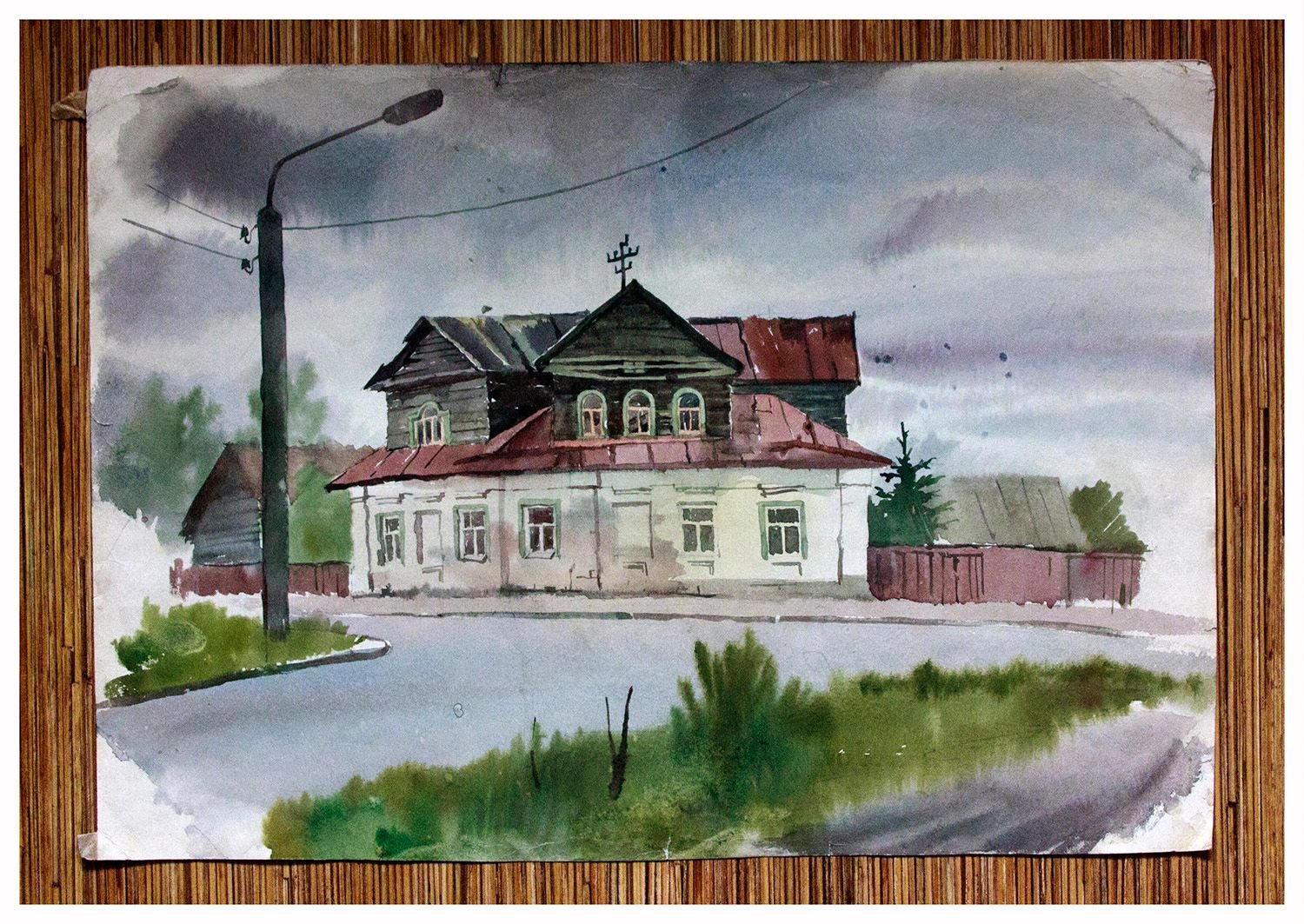 We conclude the review with a residential complex. Here we managed to reconcile the asymmetry with symmetry. There are probably several families in the house. Only part of the complex is in the frame! If you are interested I can take a picture of the whole house :-)
This spectacular mansion will complete my #review. The house is going through bad times. Closed windows tell us that the house will be #abandoned by the tenants because of a fire. However, the new windows in the central part give us hope that the house will live to better times!


This work is licensed under a Creative Commons Attribution-NonCommercial-NoDerivatives 4.0 International License.