LITERALLY risking my life to "get the shot".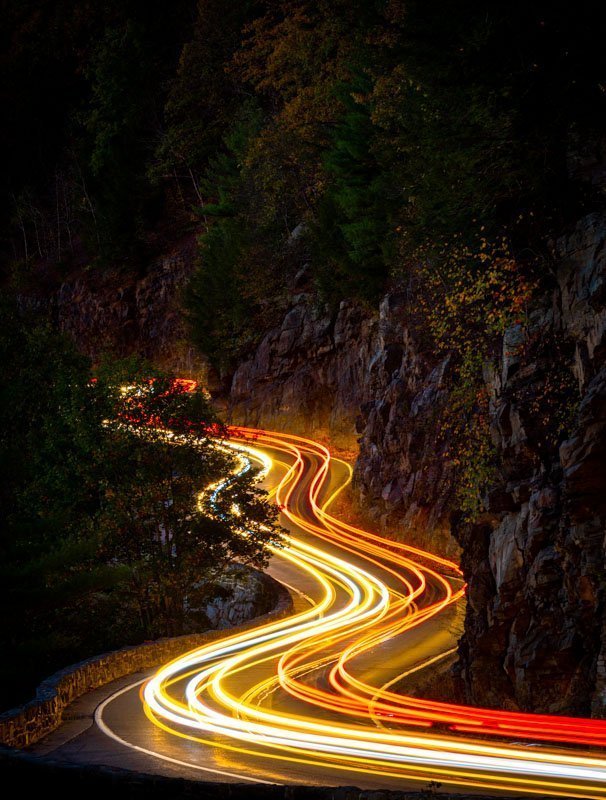 Something really strange (for want of a better word) happened to me on Monday and I keep asking myself "what does it mean?".
Lately I've been posting long exposure images daily to Instagram (https://www.instagram.com/colonphoto). I could post photos of weddings, or other genres of photography, but I really enjoy shooting photos at night.
Plus it looks a lot prettier when Instagram accounts have a theme.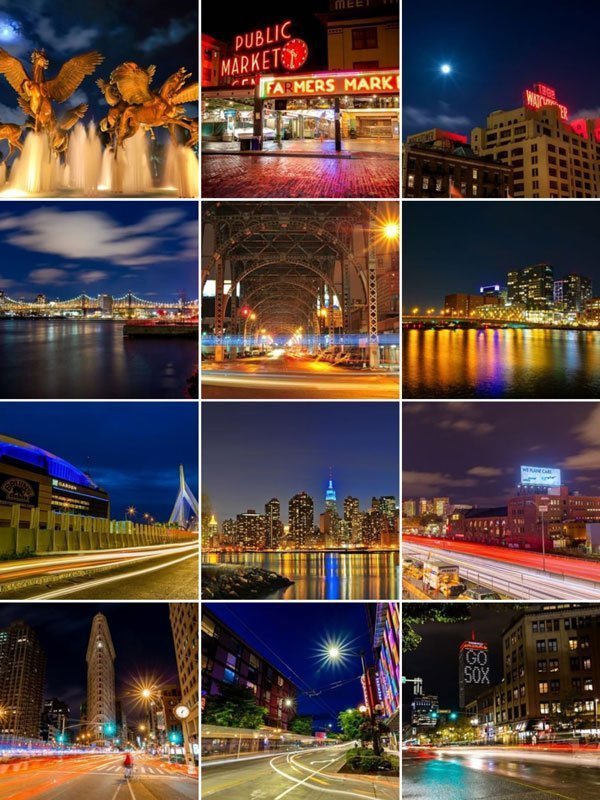 So while on Instagram, I stumbled upon an image that blew my mind! It was a photo taken at Hawks Nest Highway in Port Jervis NY. I looked it up and it's about an hour and a half away from home.
For reasons I'll get into another post - I made a decision to head out the very next day. While researching the trip my mom emailed me out of left field - and
WHAT ARE THE ODDS OF THIS?!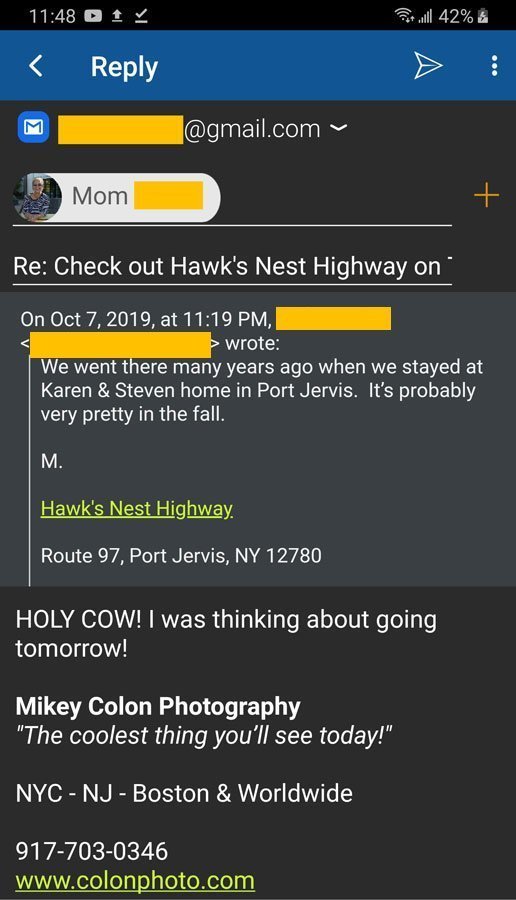 I've never heard of Hawk's Next (at least in my adult life) and I was literally just researching this RANDOM place! What are the odds of this?
The reason I said "in my adult life" was because it turns out I went there when I was younger. I remember other parts of the trip - but not the Hawks Nest Highway part.
Everything in life has a reason - and I don't know what the reason is. All I knew was that this was a sign and I was even more hell-bent on going!
Well getting there was a pain in the ass.
I don't mind long drives - as long as they're mostly on highways. Out of the hour and a half - more than an hour of that time was spent driving through local county roads.
There were countless farms, farmer's markets (with pumpkins galor), antique shops and more farms. You can imagine what it smelled like every time I opened the window!
Once I finally made it there - I thought to myself "this would be an amazing spot to ride a motorcycle". I considered reaching out to a buddy to recommend this spot - but then I saw road flares.
The police were on the scene handling a motorcycle wreck. And by the looks of things the driver definitely took a ride on an ambulance.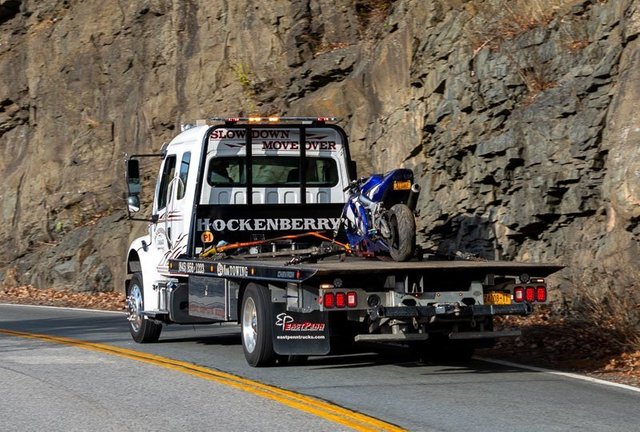 I had a vision on my mind on what I wanted to capture and it's always best to get to your shoot early so you can scope things out. Especially when shooting at night.
I took several images trying out different compositions and I decided to shoot from this vantage point.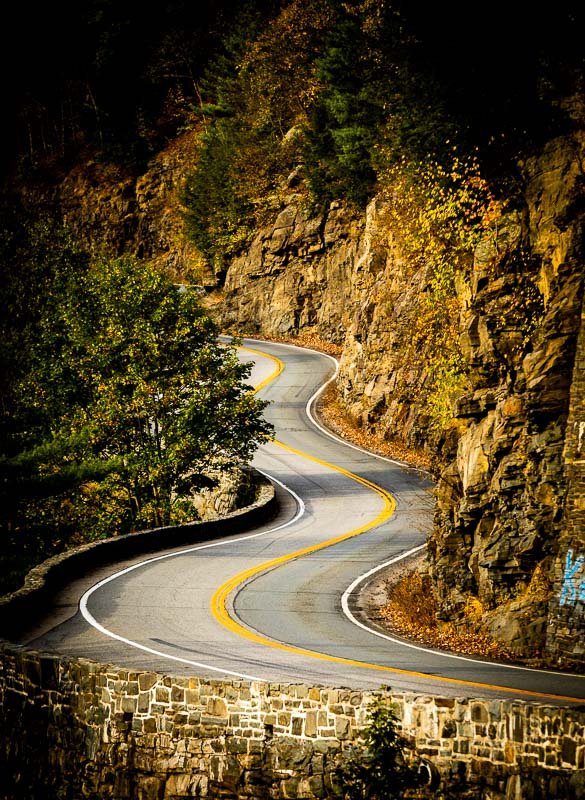 And for the record - I'd be lying if I said I wasn't nervous. Some people think they're in a movie or car commercial and drive like total…you know what.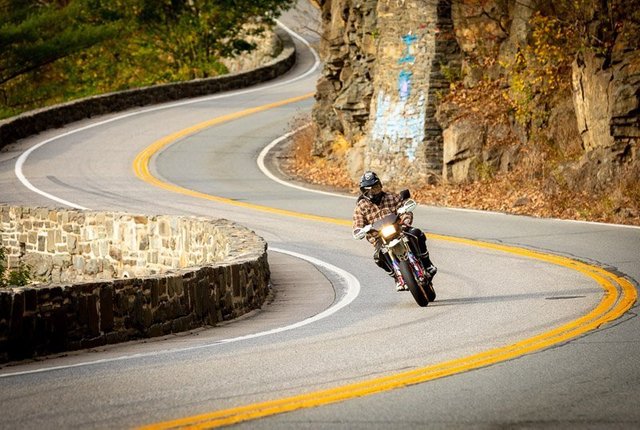 There were several cars and motorcycles speeding and many weren't even staying in the lanes.
Serval times I half jokingly said to myself "today, this is where I die". So I did my best to be safe.
I positioned myself so that if a car was going to swerve I'd have the bend to protect me and I also had my car (with the headlights on and hazards blinking) behind me.
While waiting for the sun to go down - I was treated to a nice sunset.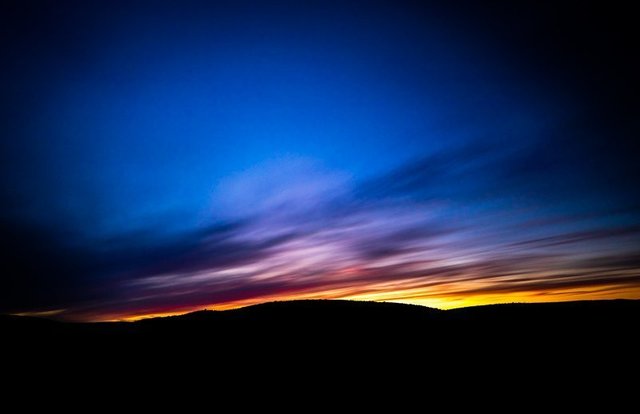 But I wasn't there to shoot landscape photos, I was there to shoot….
Long Exposure Images of the Hawks Nest Highway
Once the sun went down I considered leaving as there were people hanging out - and I wasn't sure if or when they'd move.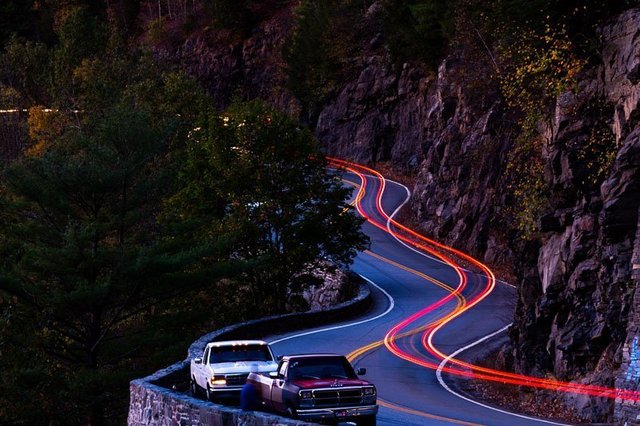 I kept thinking of leaving as it was risky business being on the side of the road. But I kept talking my way out of leaving as it took a lot of effort to get there.
While having this back and forth monologue in my mind the cars left so I stayed a bit longer.
And I'm glad I stayed and (spoiler alert) I survived!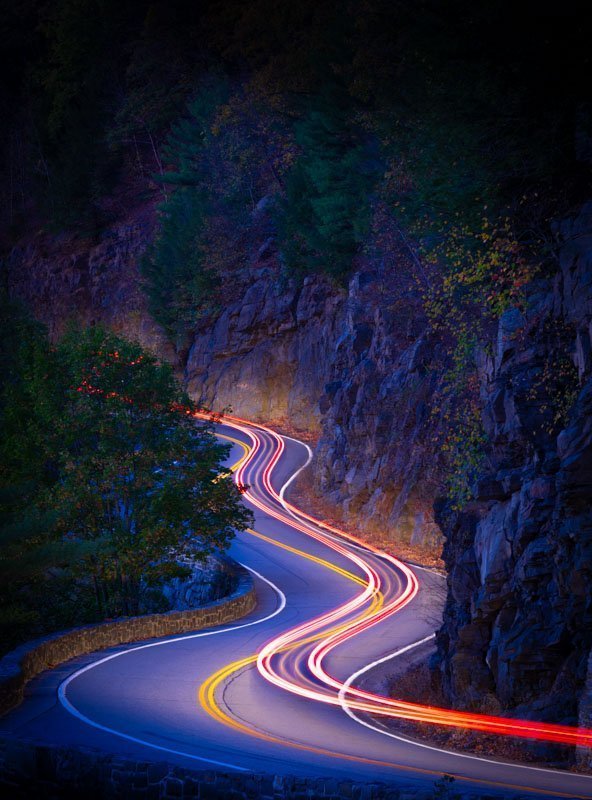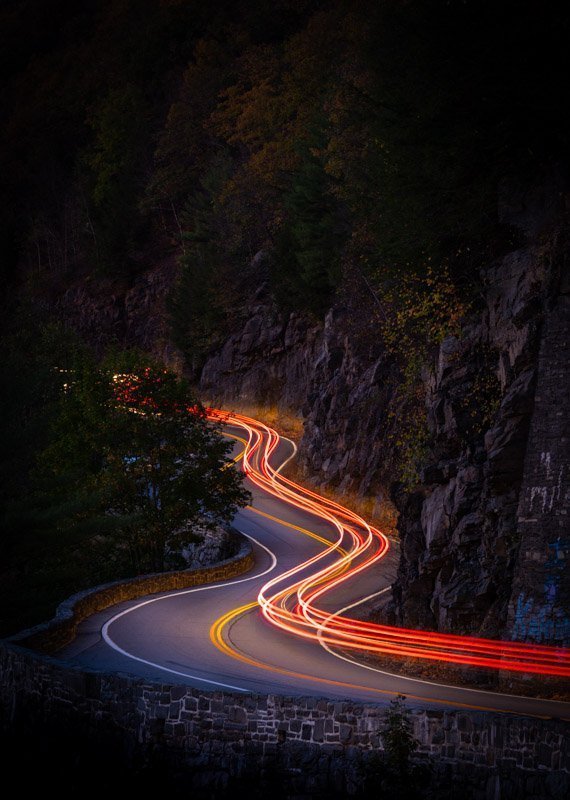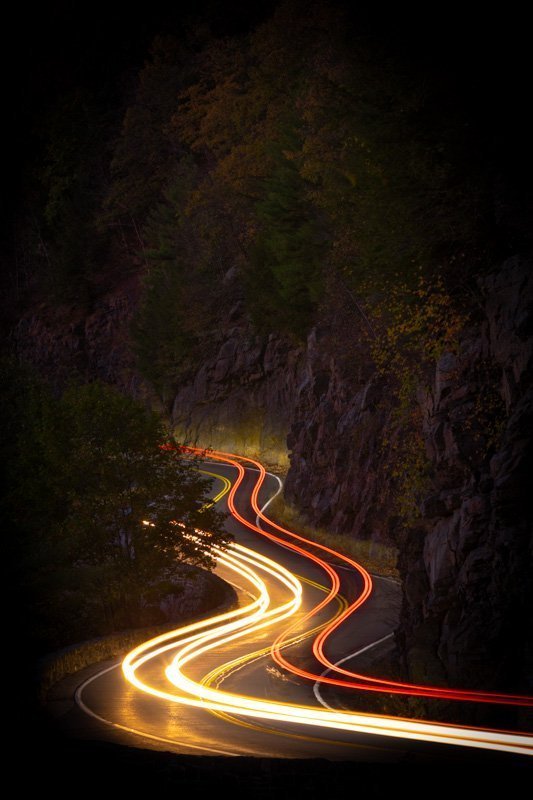 I didn't stay as long as I felt like I was pushing fate. Now that I have the "lay of the land" I'll come back next year when it's warmer.
I haven't figured out what my mom's email meant, and there wasn't that "ah ha" moment that answered the question of "what does this mean?".
But to add another twist to my story - I mentioned earlier how I've been posting to Instagram lately. And while out there I was chatting with a photographer (@clo_fl4t) that was out there taking photos of birds.
We exchanged Instagram accounts and when I looked at my feed - what was the last photo I shared?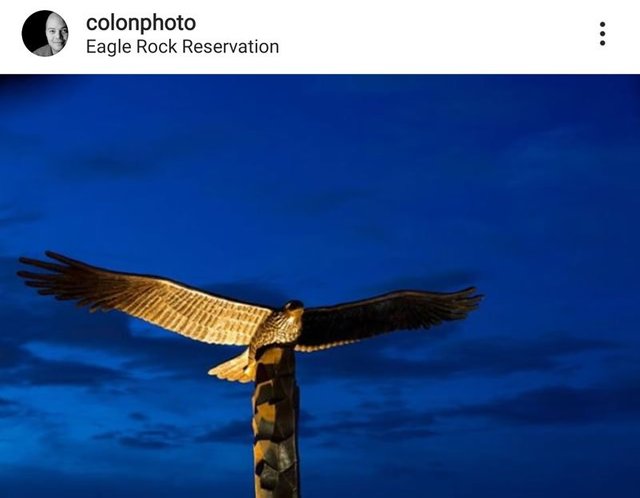 Holy cow - a bird!
I'm still trying to figure out what this all means - as everything in life has a meaning. There are no accidents or coincidences - only synchronicities.
If I ever do figure out what this all means I'll be sure share it with you guys!
On a final note - I added some of these photos to my online shop in The Great Outdoors section.
If you'd like to decorate your wall with photos that have an awesome story you can click here or the image below….