Great getaways: Praia du Bilene, Mozambique
I have beautiful, warm memories of the time I spent in Bilene, Mozambique a few years ago over December holidays with my family. It is a bit far out of the capital city but once you get there, all the investment in time and effort makes this a really worthwhile destination.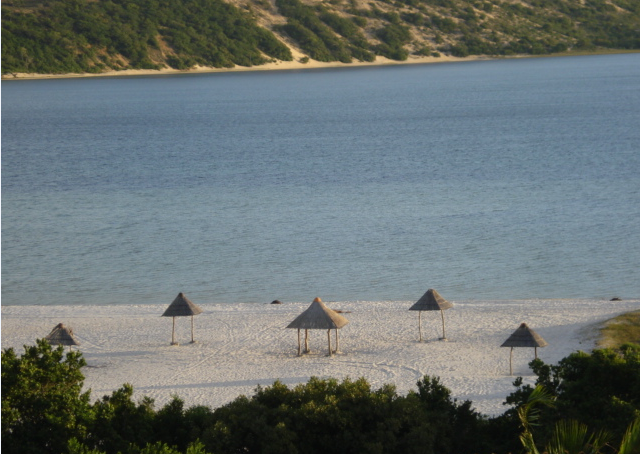 I am talking about Bilene, a town about 150km North-West of Maputo, the capital of the country of Mozambique. Portuguese is one of the main languages spoken in the country and so the name Praia du Bilene is also used. Although the town lies on the coast line, its main attraction is really the salt water lagoon, called Uembje. The lagoon is about 13km long, lies parallel to the sea and the two are separated by a large sand dune that opens at the far-end base to allow access both ways.
We travelled from Johannesburg by four-wheel drive and spend about 2 hours at the South Africa Mozambique border as it was peak holiday season. The total travel was 8 to 9 hours and it includes time spent at the border as well as the fact that most of the travel inside Mozambique is not on a national road and the last 5 kilometers are on a narrow, sandy gravel road.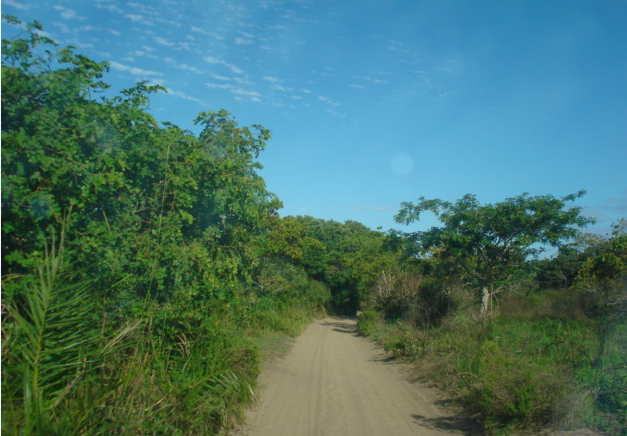 Last strip of sandy road to the lagoon
We had booked a self-catering establishment called Praia Do Cossa and although we cooked our own food most of the time, we constantly enjoyed dining in the village within walking distance of our chalet. For dinners we mostly cooked a variety of fish that we bought fresh at the village market during the day. Food in the village restaurants was tasty, reasonably priced and provided the variety we were looking for.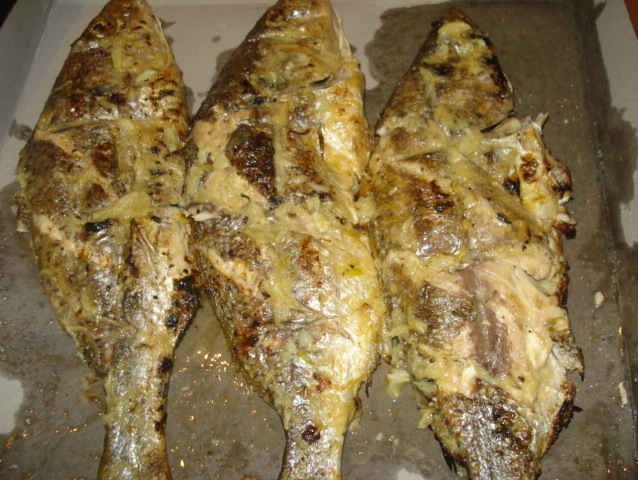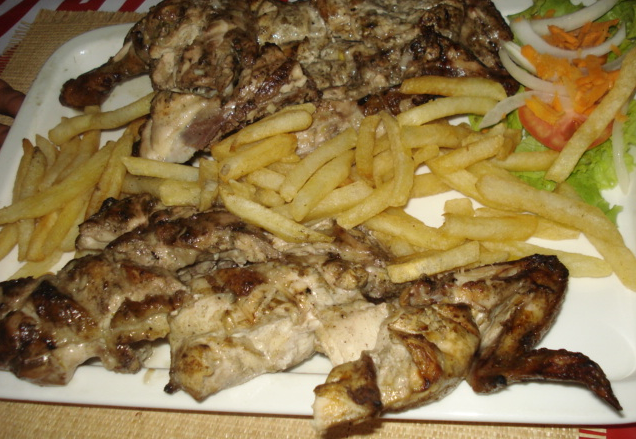 Best tasting sea-food and Portuguese chicken
The best part about the lagoon is that it is very large and wide and so we were able to let the children in without worrying about safety in the water. The water was relatively warm and so we could literally spend many hours in it without getting hypothermic. The chalet we booked was literally a few meters from the beach and was relatively secluded – the entire time we were there we literally had the beach and the portion of the lagoon to ourselves.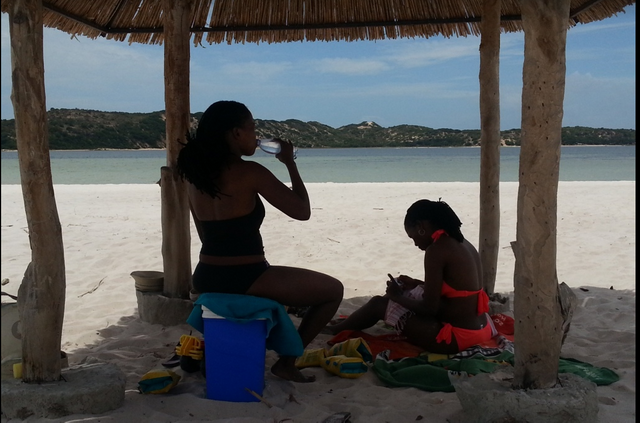 This destination is said to be the closest beach to Johannesburg – and looking at the map, this could be true (if Maputo, the city, is excluded). Xai-xai, another great sea-side town in Mozambique, is further up the coast line. Praia du Bilene is really a great get away and I highly recommend it. The only downside is the time it takes to get there if you drive from Johannesburg and beyond, but I think the destination is worth the trouble, and a lot more.