In light of the fact that there is regular debate about this holiday, and every year in all blogs, in all social services. networks are debating whether he needs it or not, if necessary, to whom and why, I always write the same way.
I don't like this holiday, I don't understand, I'm not participating in it at all, but it doesn't stop me from appreciating the beauty and skill of those artists, decorators who create costumes, compositions and so many different cool decorations for this holiday.
We fell on this holiday in America. There, of course, absolutely everything is adorned to it.
It will be necessary to show too. I have photos from America, where we were in Washington, Hollywood, Annapolis. And just one week before Halloween.
And then you walk along the streets, and there is some kind of shop, and is decorated with a spider web (I am very afraid of spiders and cobwebs, but it's beautifully real).
For Halloween, everything is decorated and everything is decorated, it's about the same as Christmas decoration.
Every store, every balcony, every apartment, every house - everyone decorates their homes with something.
A friend of mine from San Francisco last year threw off my photo on Halloween Eve, where she was in a suit, and really was waiting for kids at home who went "crap" to collect candy at home.
Children go home, and there they are met by residents of the house, and many, like my friend, are in suits.
I will talk about how in Vietnam. Here, in the city, pumpkin decorations are also seen, but not on a grand scale, as in America, of course.
So in the Ba Na Hills park, about which I will write several articles, everything is also absolutely decorated for Halloween. Very beautiful.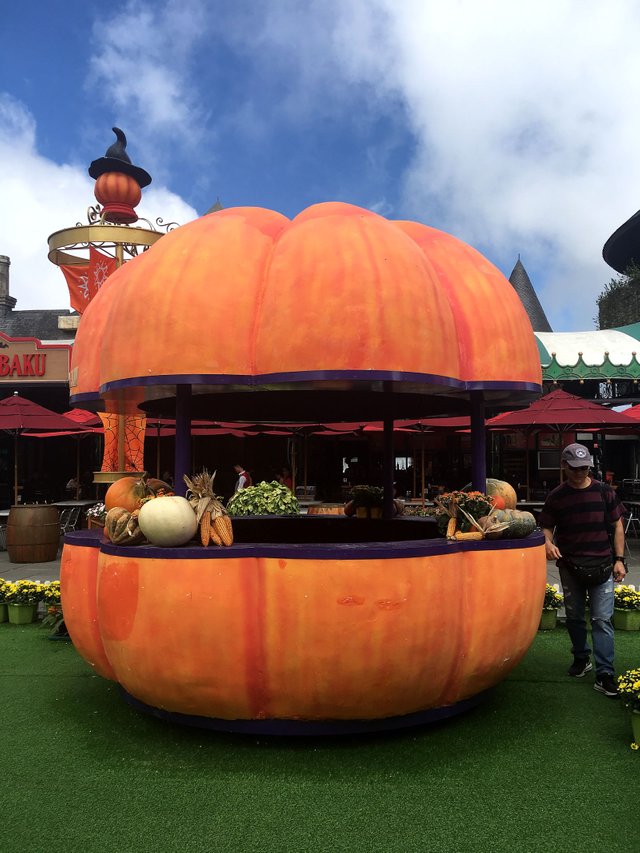 At the very foot of the cable road are snowmen pumpkins.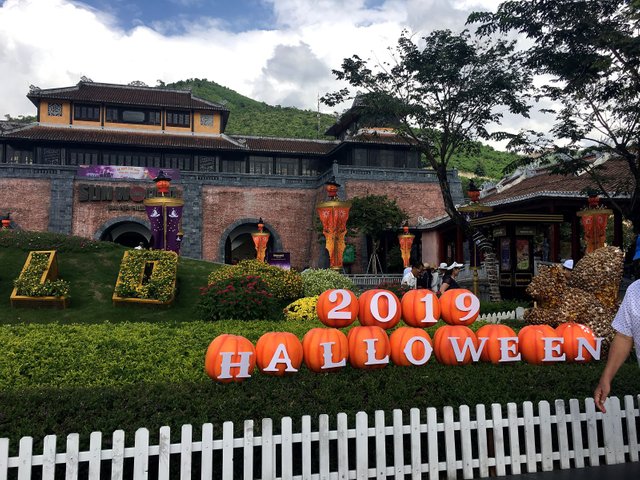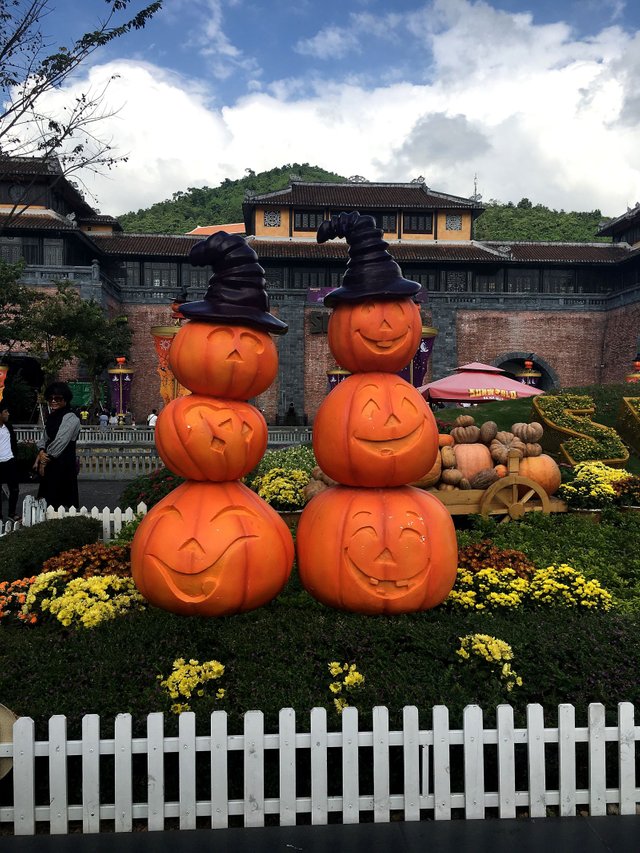 Funny pumpkins stand upstairs in the park itself.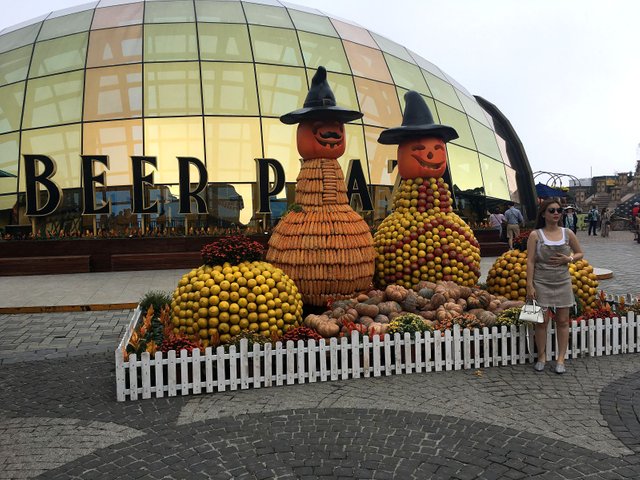 This is how the fountain in the park is decorated. Also pumpkins.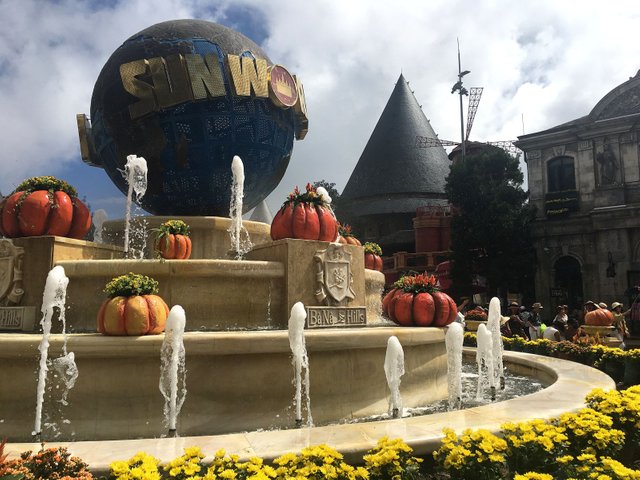 And yet, do not be surprised that some photos are in fog and some are under the sun.
When we climbed by cable car to the very top of the park, it is higher than the Golden Bridge, above the clouds, it was 11 in the morning, and there was still fog. Therefore, all my first photos are in a fog.
And then the sun came out, the fog instantly vanished, and my subsequent photographs were already in sunny weather.
This is what a pond in a fog decorated with pumpkins looks like.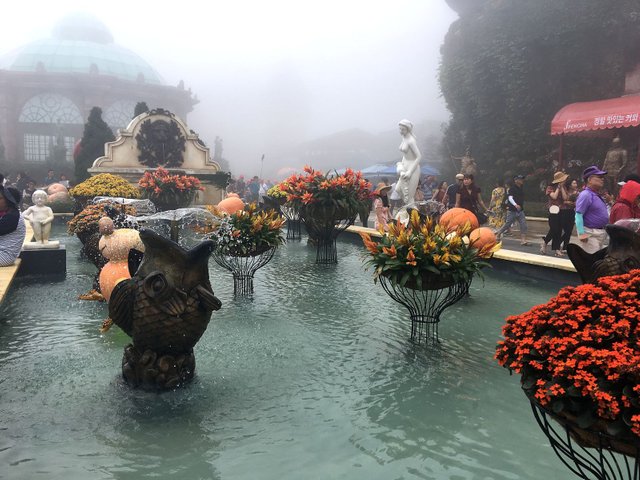 In the middle of the park is a pumpkin market.
Here you can see and buy a pumpkin, and just take a picture.
Let's first look at all the beauty in the fog ....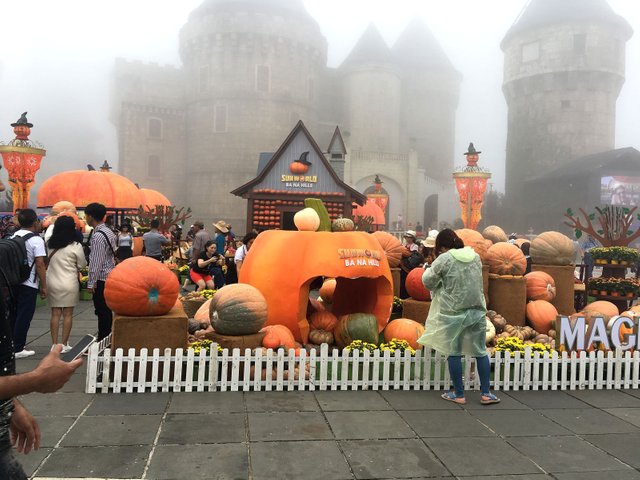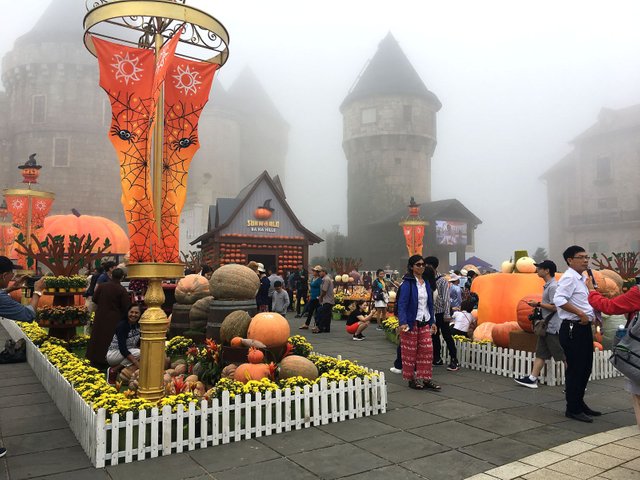 .... and in sunny weather.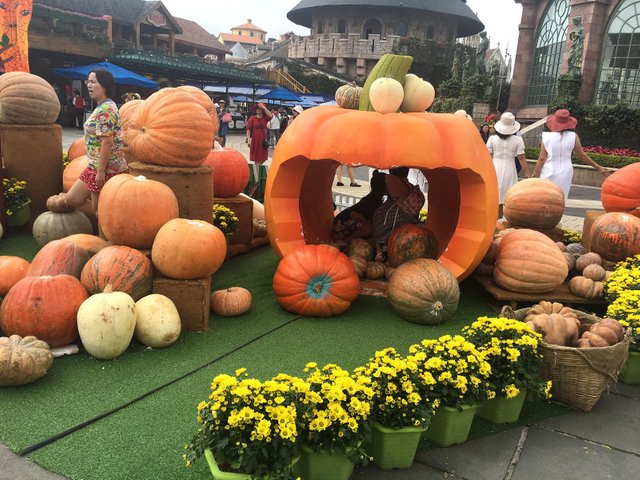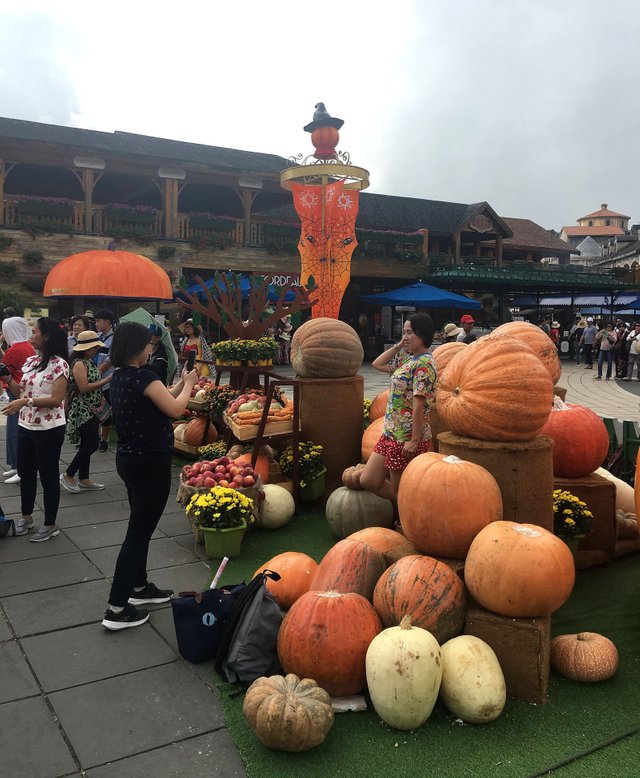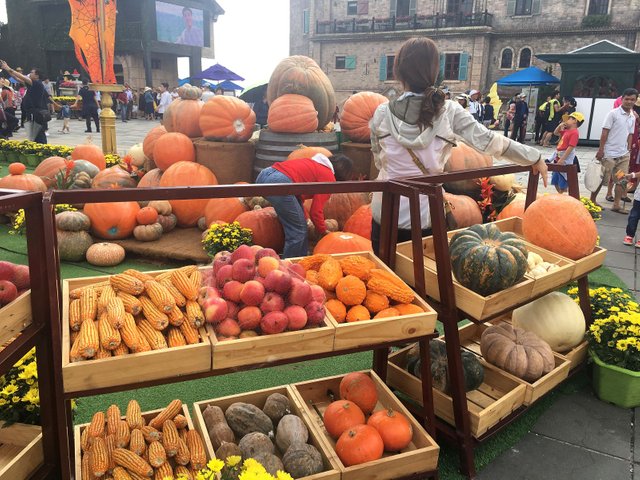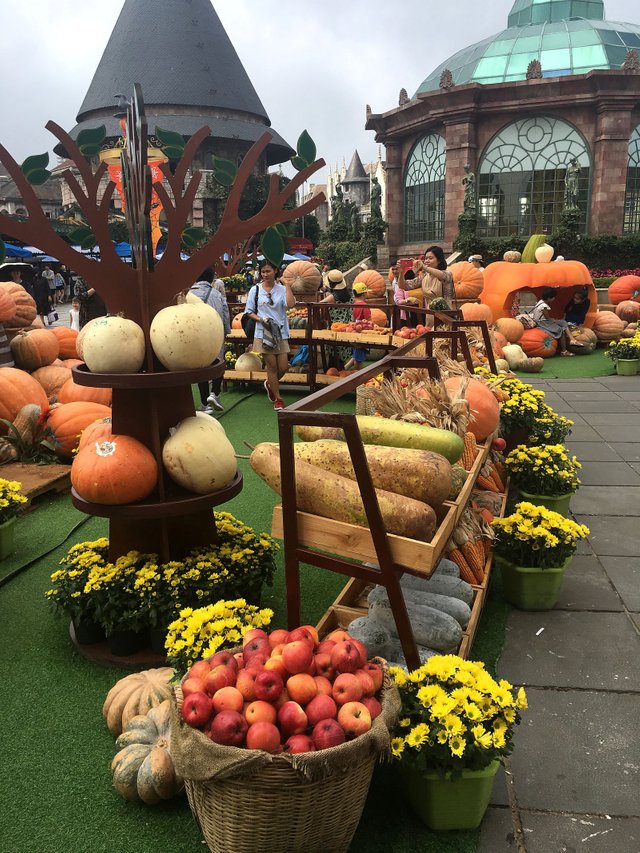 And what cool compositions in the park were made for Halloween, I will show next time.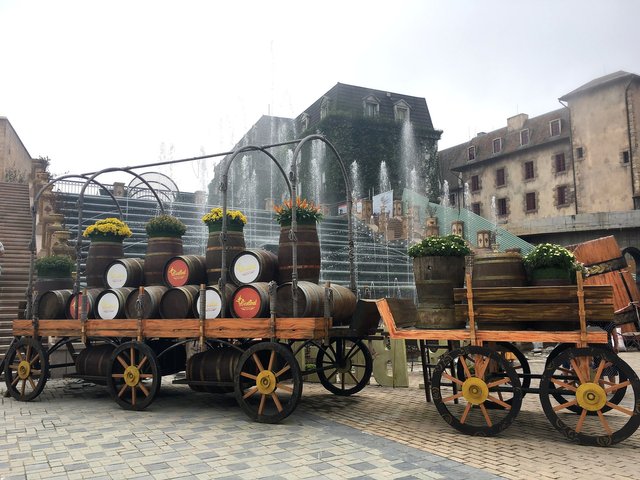 Other articles about Vietnam read below.
Vietnam 2019.
Vietnamese coffee.
All photos are copyright.
To be continued.
---
View this post on TravelFeed for the best experience.