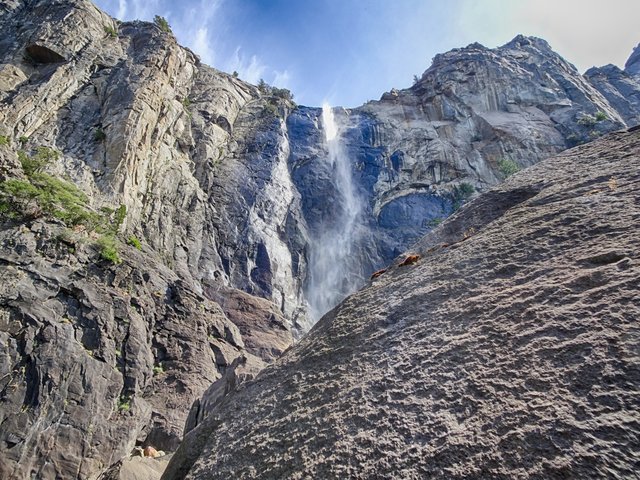 If you're going east from San Fransisco, the 580 first, than the 205 and the 120 at last, you're leaving the land of the civilisation, the land of the Googles and Ebays and Cities and Drugstores and Plants. And after 200 miles you're reaching another world: Behind a long road upwards that winds directly into a blue sky without limitations a place is waiting that is different from anything else in the world.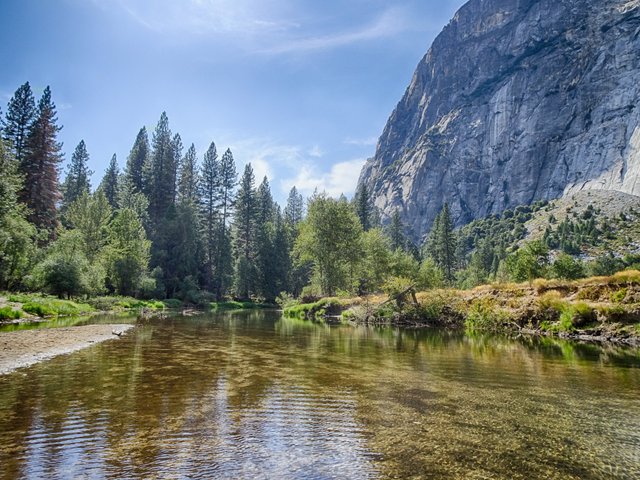 The Yosemite National Park is located in the western Sierra Nevada of Central California, and the in the middle of this wilderness lies the Yosemite Valley, a seven square miles (18 km2) elongated canyon 2,000 to 13,000 feet (600 to 4000 meters) high an every year goal of more than four millionen tourists, climbers and campers.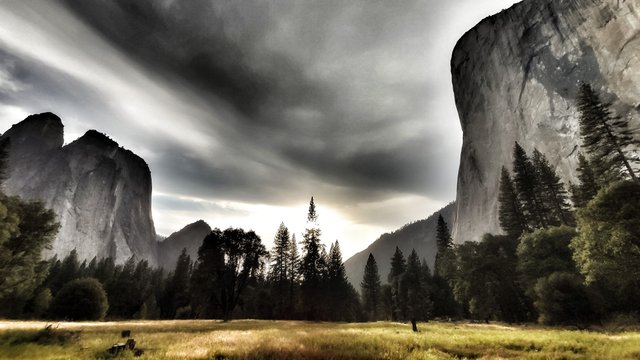 Why are they come? It's the nature of course, the green of the trees, the clear water, the deers, the sheeps, the foxes, the weasels, the birds, the rabbits, the mountains and the rocks and the feeling, this is a place that is still completely himself. And it is. Since President Abraham Lincoln signs the "Yosemite Grant" in 1864 and the legendary John Muir led a successful movement to establish a larger national park by 1890, Yosemite was the role model for the National Park System of the United States.
The name "Yosemite" means "killer" in the Miwok-language of the natives who lived here long before the first settler arrived, but this word isn't right for a area who is protecting nature goods and showing them for millions of visitors at the same time. Can you discover it in one day, like the most of the visitors do? No, never. But can you do it in one week? Neither. Or one months? Puuuuh. But do not be sad! Yosemite Valley contains thousands of lakes and ponds, 1,600 miles (2,600 km) of streams, waterfalls, view points, 350 miles (560 km) of roads and 800 miles (1,300 km) of hiking trails.
You can't get to know it in one day, one week, one months or one year. No problem, because it's a thing that is possible, like the band Every New Dead Ghost sings, not in a lifetime.
Some more pictures for you: