Umegashima Autumn leaves
As it was a nice weekend, we went to Umegashima to see the Autumn leaves and have a hot spring. The road from Shizuoka city to Umegashima is quite long and winding. It follows the river and there's some quite scenic views, no nice Autumn leaves until near the end of the journey though.
The last 10 km of the road to Umegashima were beautiful. There were so many colours all along the road. It was busy, but I can understand why, its really lovely there!
The first place we saw was the area around Umegashima camping ground, which was pretty busy. It was very nice though!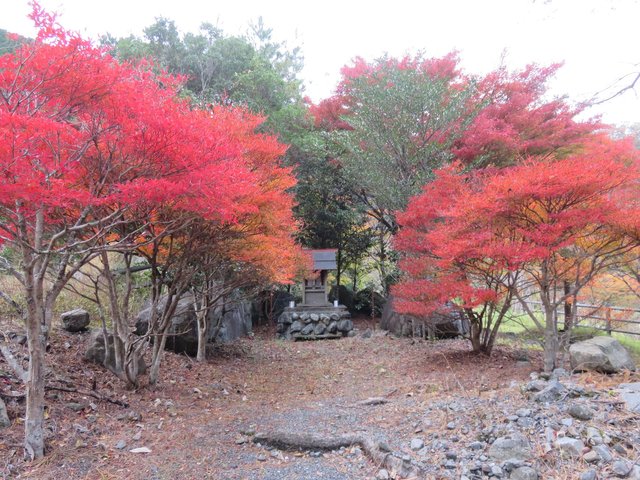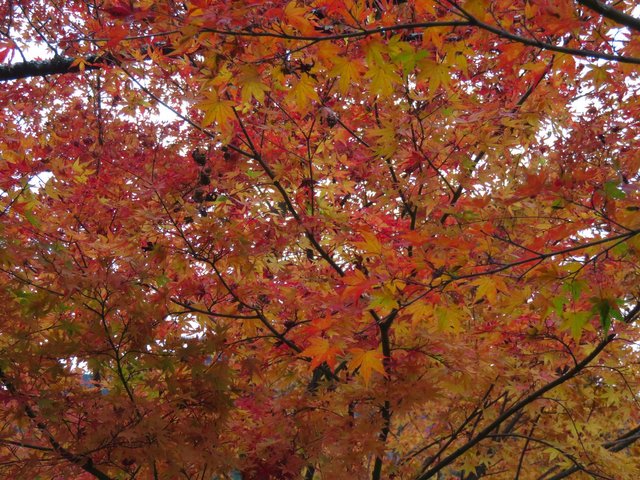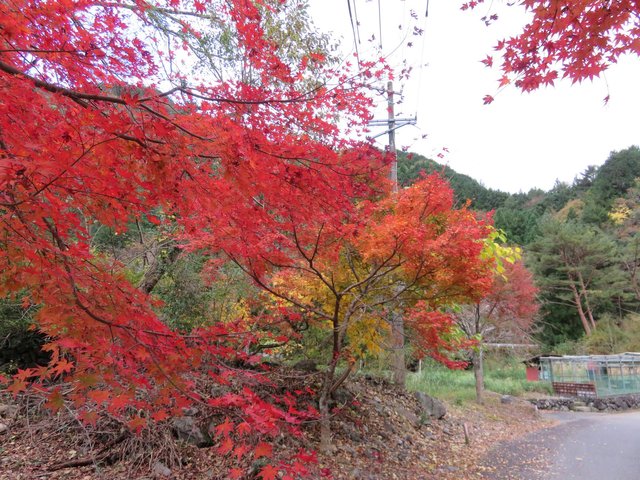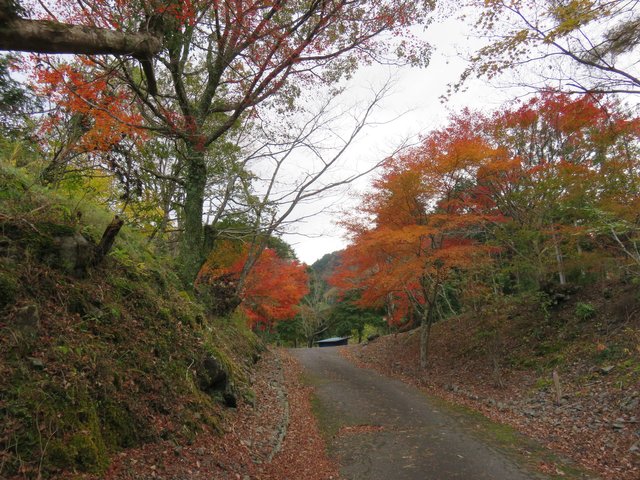 After that, we saw Akamizu no Taki waterfall and the park there, another lovely place.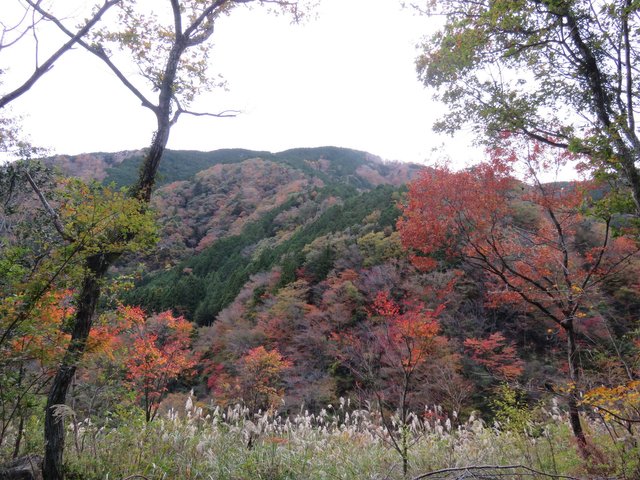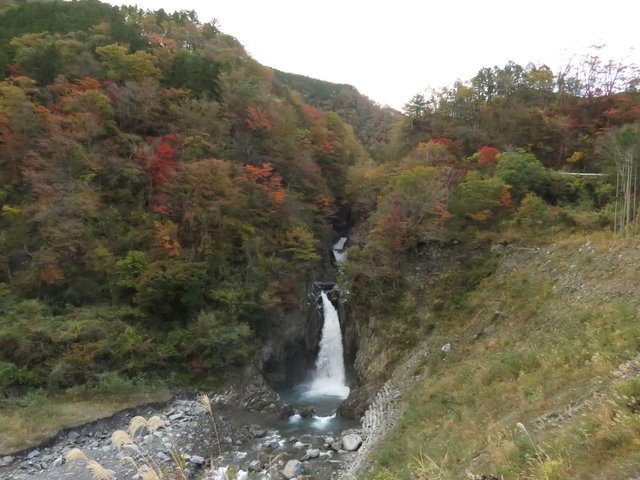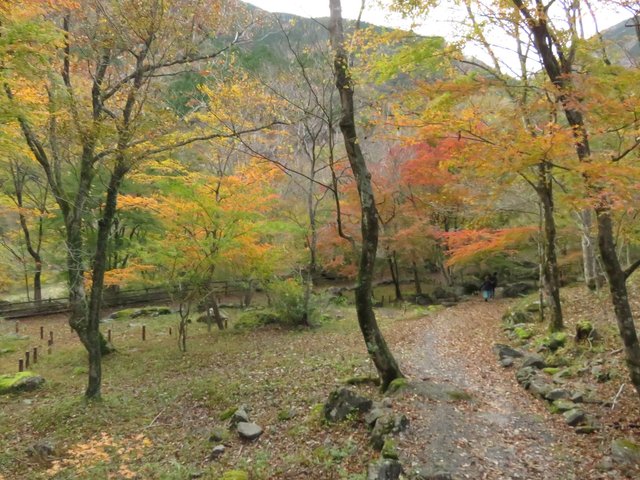 Finally we got to the hot spring, Koganenoyu, which was pretty packed, so I didn't bother going in, but we ate in the restaurant there which was quite good and not so expensive, and I walked around the river area while my girlfriend took a bath.
The hot spring itself is not so expensive at 700 yen and there are relaxation rooms, a restaurant and shops there too.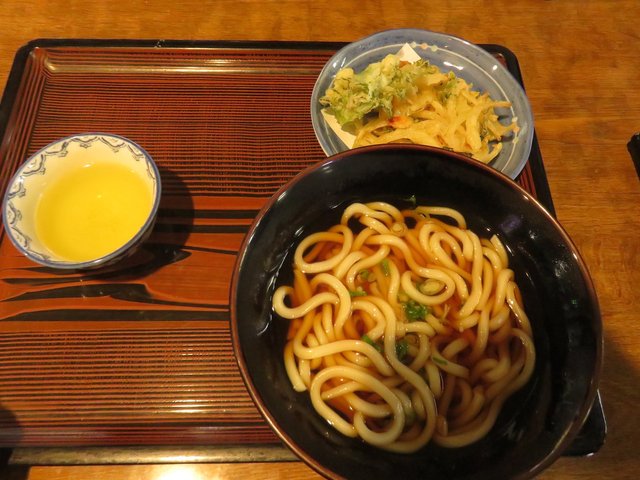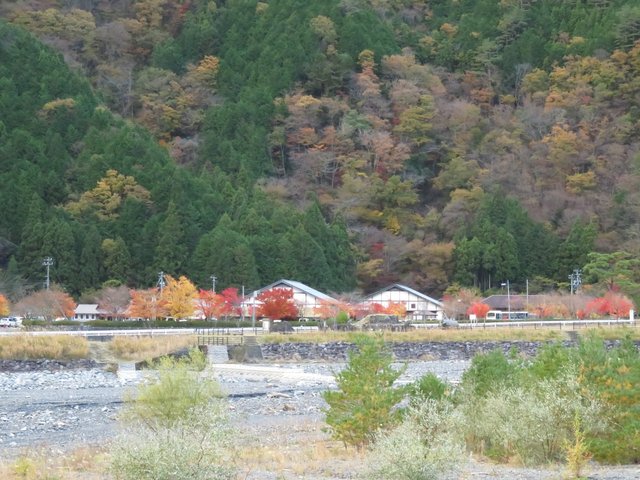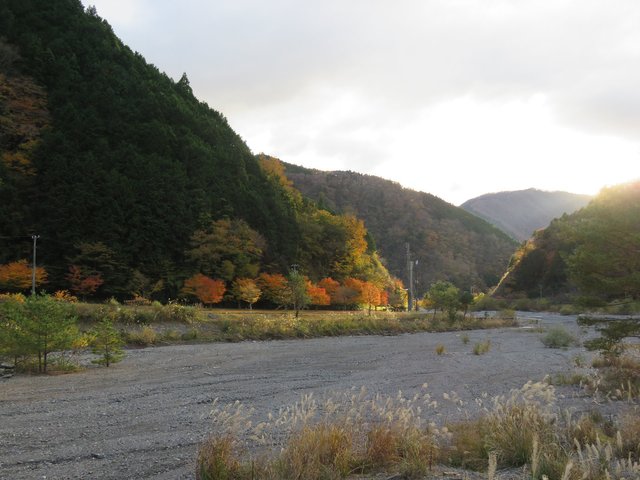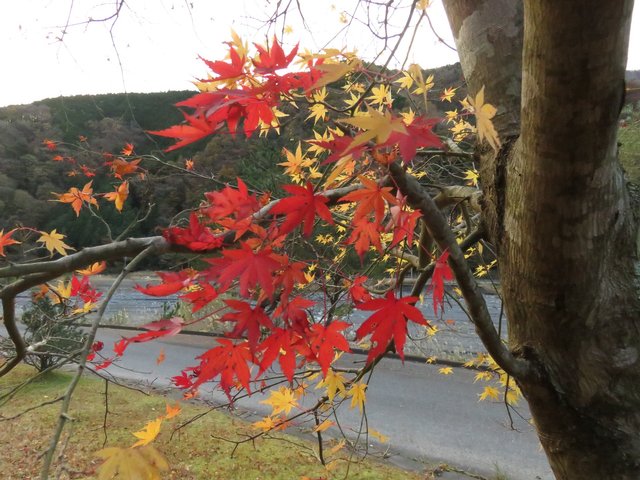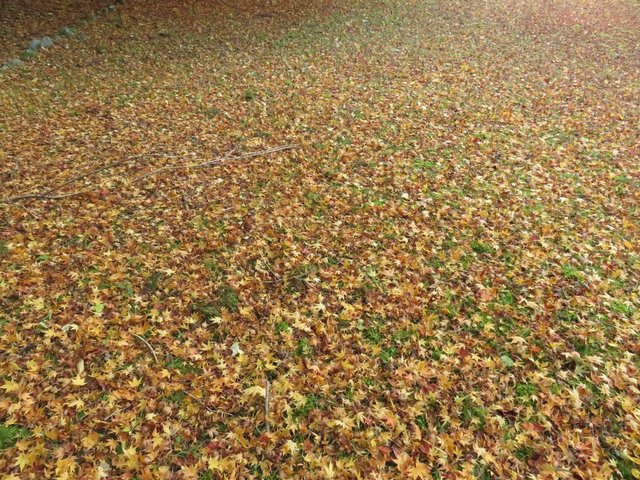 The leaves were perfect that day and the weather was too. Its definitely a lovely area at the right time.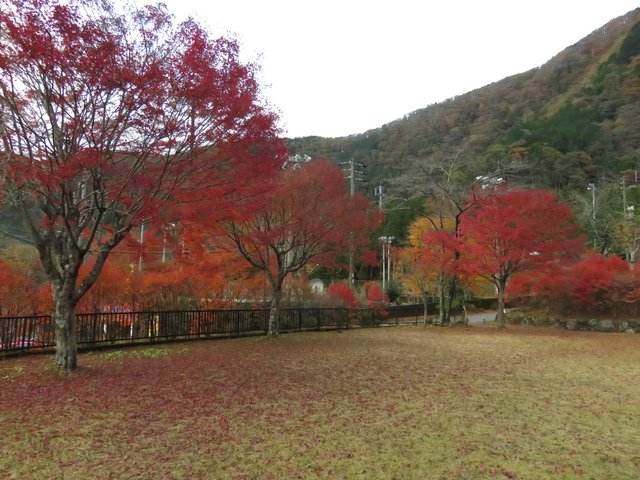 It is little far from Shizuoka city though, it takes about an hour by car, or about an hour and a half by bus, but its well worth it.
Also at umegashima are quite a number of Minshuku, little Japanese bed and breakfast places, which can be very popular at this time of year, but which mean that you can stay in the area overnight and relax, enjoy the Autumn colours, take some hot spring baths, see the waterfall and get a nice Japanese breakfast before you set off the next day.
---
View this post on TravelFeed for the best experience.