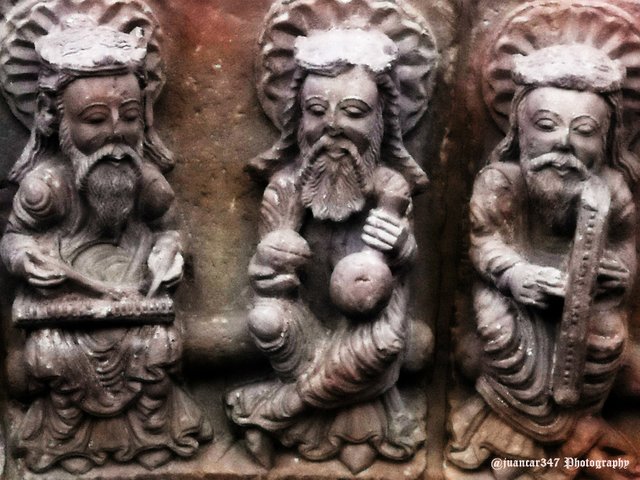 To speak of the Romanesque church of Santo Domingo inevitably entails the obligation to recognize, without any sort of clippers and gaps, that we refer to one of the indisputable jewels not only of Soria capital, but also, and in an extensive but fair way, from all over the province.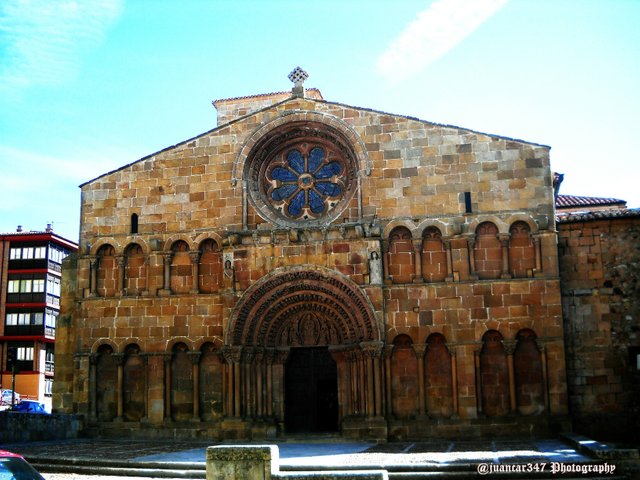 A jewel that served as a climax to an unforgettable day during my last visit to Soria, which occurred just a week ago, in which, apart from being able to enjoy for a short time the authentic natural therapy that always entails approaching the Saturnian shore Duero, I had the opportunity, too, to penetrate in part of that hermetic private property that is now the former Templar monastery of San Polo.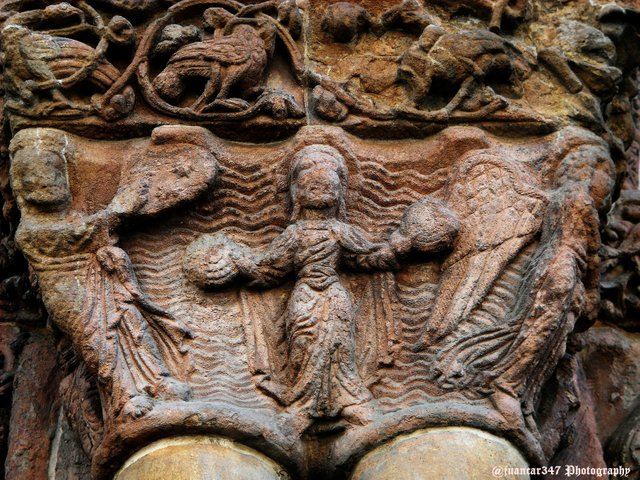 I must admit, on the other hand, that the qualification of Romanesque drunkenness is an appropriation - I hope that is not considered improper - of a phrase made at a certain time by the friend who accompanied me, and that, in the same way as a server, put at risk his cervical in a dignified - and I hope that fruitful - attempt to capture every last possible detail of something so masterful, that more than a cover, similarly, comparatively speaking, a whole encyclopedia carved into the stone with patience and mastery deserving of praise and, of course, admiration.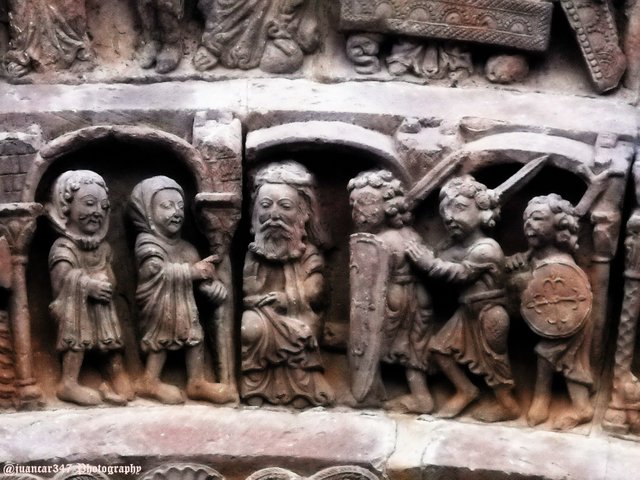 Acts, then, the duties of conscience and leaving for the best occasion the sometimes cumbersome work of going to the wikipedia, yes I would like to comment -either, in the form of friendly tasca gathering on those boring Sunday afternoons before Let soccer begin - some of those details that, despite looking without seeing - as Don Antonio Machado would say - are part of that legacy to the city made by King Alfonso VIII on the occasion of his betrothal with Leonor of England and also, It is fair to say it, in gratitude for having saved his royal neck when he was still a child.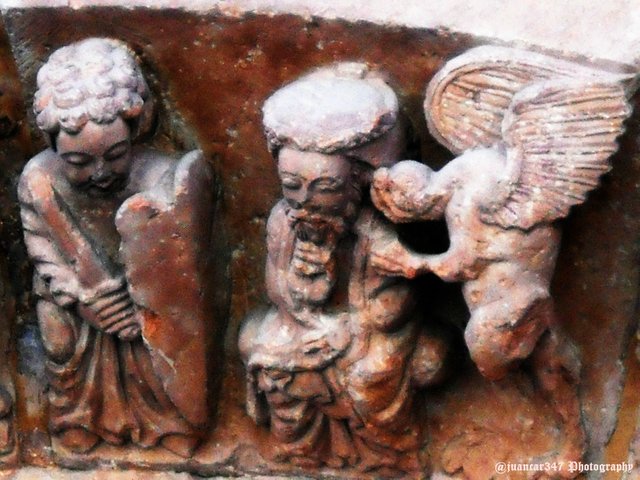 Even so, one does not stop shivering when one sees the slaughter of the innocents, suggested to Herod's ear by a devil with quite bad milk, everything must be said, given that, given the unstable character of faithfulness at the time, I could well have alerted him against the warrior next to him.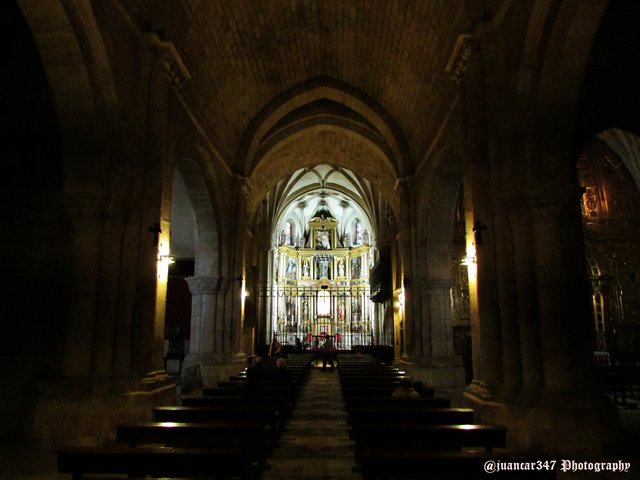 Fortunately - and this constitutes a sign of prudence in the stonecutter - his shield does not carry the calatrava cross that can be seen in the shields of other warriors, located not too far away.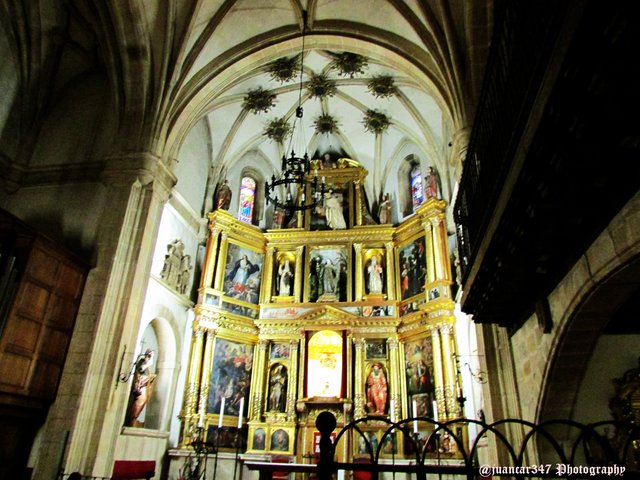 Now, if in this we are to consider that the stonecutter, in the end, also exerted the office of chronicler, what to think, then, of that other representation - it may be that the office of paparazzi is as old as the world - that show three characters sharing bed ?. And doesn't a woman look like the character in the middle?


I recognize that I am not very much in biblical history, and far from my intention, to pretend to offend anyone; Could it be, then, a reference to the history of poor Job?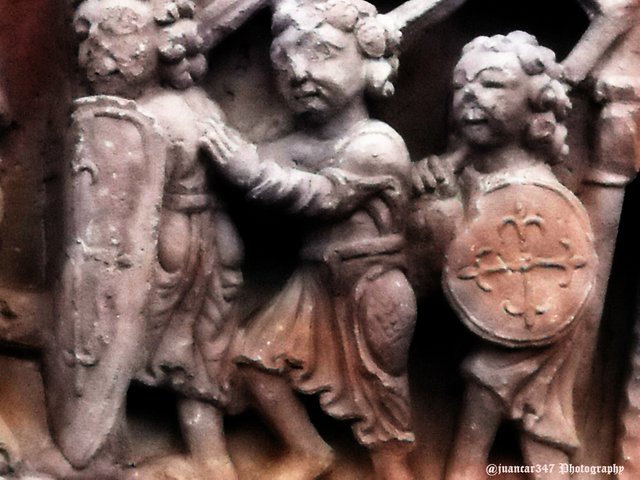 What surprises me - and I change the subject, because for scandals we already have the main television networks - it is, however, to observe that scene of Calvary, where Christ is speared on both sides by two Roman legionaries. If one is Longinos - remember that, later, his spear was considered sacred - who is the other? Why this representation? Is there a possibility of a second sacred spear, not yet found?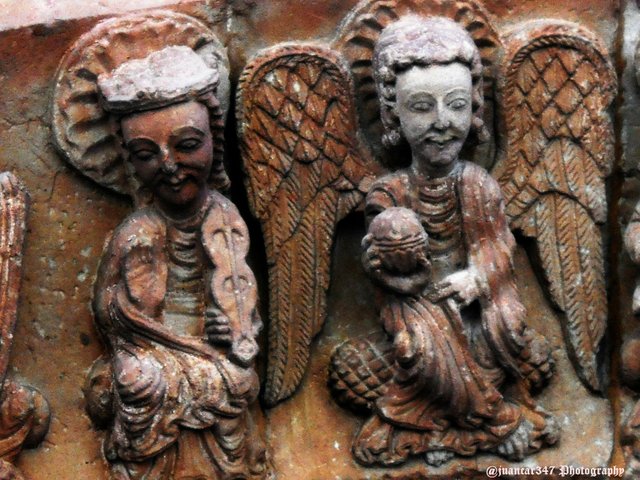 Anyway, there would be many more details, of course; but, in case there was any doubt about the title of this entry and that the Romanesque, in the background, is an exciting artistic style and above all, illustrative, I leave for anyone who approaches one day for the church of Santo Domingo, checking how much I say and who knows, may surprise us with their own conclusions. Because I am sure that neither Santo Domingo nor any other temple has said the last word yet.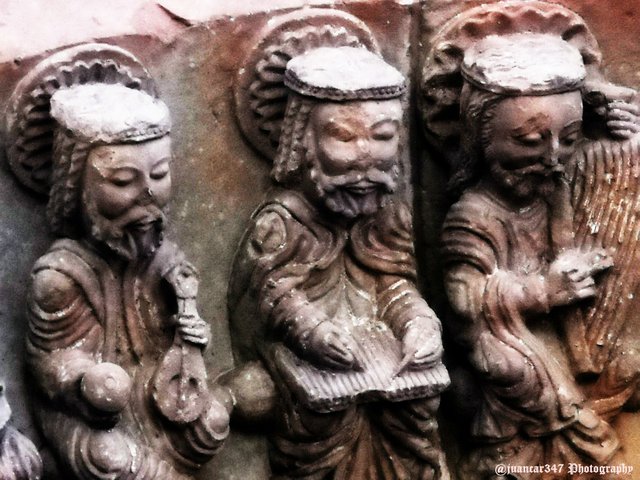 NOTICE: Originally published, in my blog SORIA MAKES A WAY TO WALK. Both the text and the accompanying photographs are my exclusive intellectual property. The original entry, where you can verify the authorship of juancar347, can be found at the following address: https://juancar347.blogspot.com/2010/09/santo-domingo-una-borrachera-de.html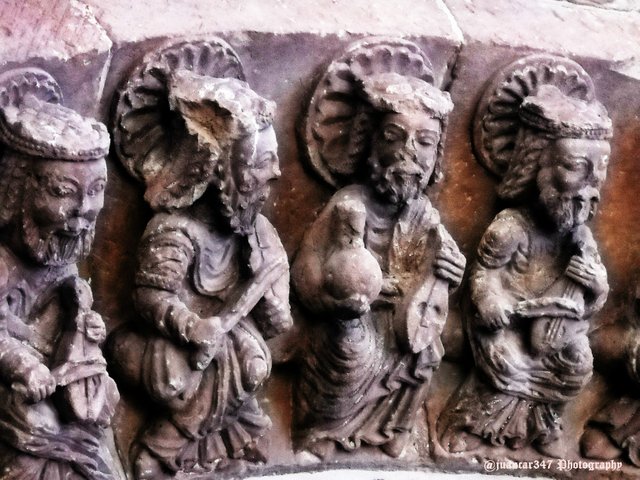 Si te ha gustado lo que has visto.
Te invito a conocer el mundo del que estoy enamorado.
Image © juancar347. All Rights Reserved.
Original content by @juancar347
Discord
juancar347#4046


[Martial, latin poet]
Ars vtinam more Animvm qve effingere. Posses pulchrior in ter. Ris nvlla tabella foret.
Arte Ojala pudieras representar. el carácter y el espíritu. No habría sobre la tierra. Imagen más bella

@Tximeleta tiene nuevos retos.
Toca la imagen y participa.
Diviértete y disfruta.