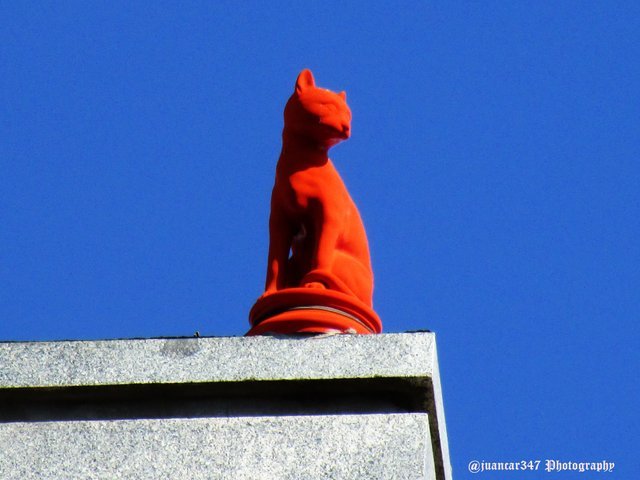 It is Madrid, a city of mysteries, many of whose secrets, although in sight, often go completely unnoticed by the thousands of visitors who daily come and go through its streets.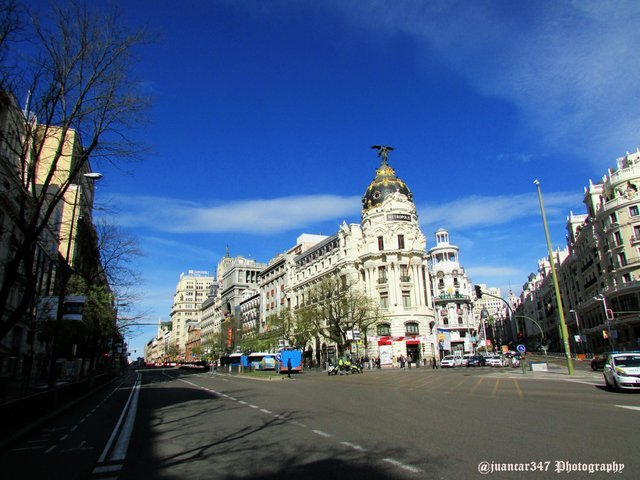 Few of them know that in Madrid there is not only a transgressor, cheerful and nocturnal life that attracts the attention of the visitor with a multitude of leisure and amusement offers.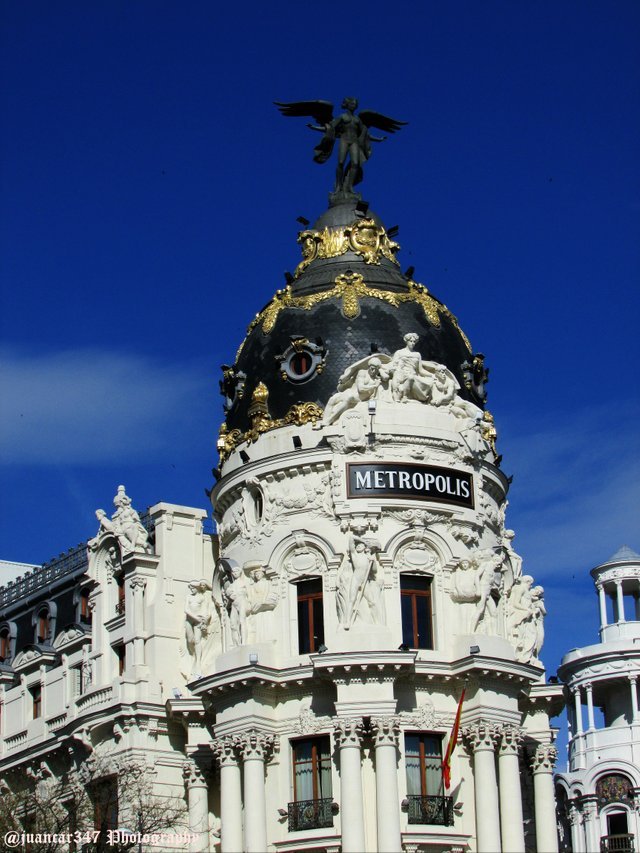 Madrid also has an aerial life, in some cases invisible, where the Myth leaves the World of the Idea to reincarnate in the World of Form, being born on the solitary roofs of its most emblematic buildings.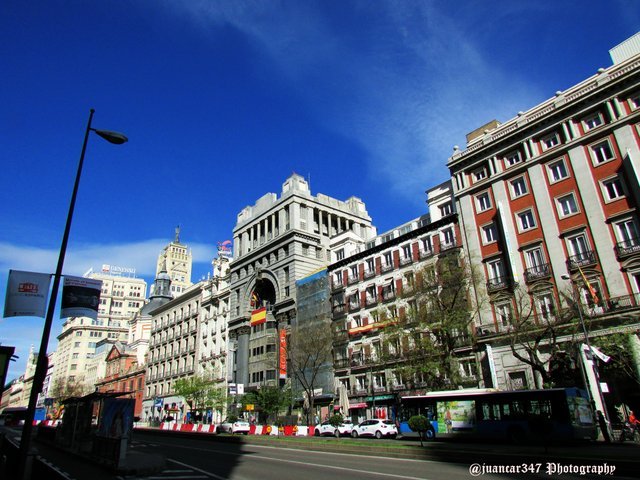 If in that golden artery that is the Gran Vía, the figures of Diana Cazadora and Ganimedes stand out, the herald of Olympus, in the no less emblematic street of Alcalá, sister little less than twin and parallel to that one, makes him a curious and small character, who goes completely unnoticed to all looks: the Red Cat.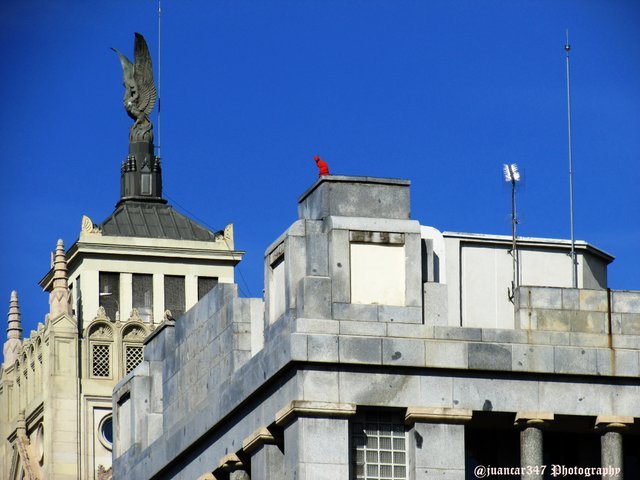 Close to the Metropolis building -remember Fritz Lang's futuristic film - his attentive and impassive gaze eternally watches over that same horizon where, back in the 11th century, when Moors and Christians were struggling to conquer and preserve each other, that little Castilian pearl called Magerit, the figure of a Patron appeared, the Virgin of Atocha, black like Solomon's Shulammite, because like her, the Sun had also toasted her.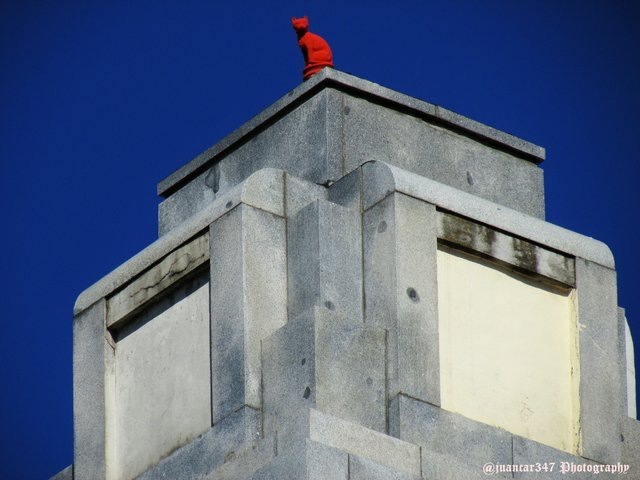 So, visitor friend, if you ever come to Madrid and go down Alcalá Street towards Puerta del Sol, I recommend that you do it on the left sidewalk and don't stop looking up, as Scotty, the journalist of that great science-fiction filmThe enigma of
another world';, also recommended: observe the sky, never stop observing the sky';.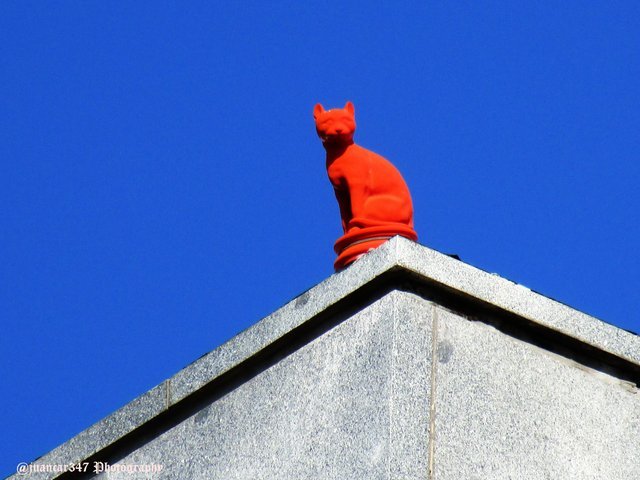 And it is because, as you can see, in the heavens of Madrid, there is also Life.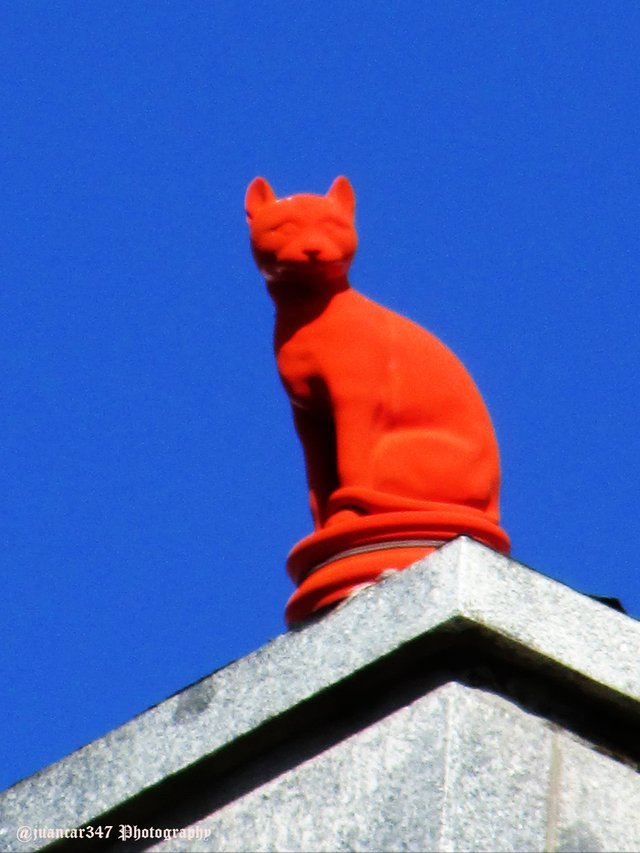 WARNING: Both the text and the accompanying photographs are my exclusive intellectual property.
Si te ha gustado lo que has visto.
Te invito a conocer el mundo del que estoy enamorado.
Image © juancar347. All Rights Reserved.
Original content by Original content by @juancar347
Discord
juancar347#4046


[Martial, latin poet]
Ars vtinam more Animvm qve effingere. Posses pulchrior in ter. Ris nvlla tabella foret.
Arte Ojala pudieras representar. el carácter y el espíritu. No habría sobre la tierra. Imagen más bella

@Tximeleta tiene nuevos retos.
Toca la imagen y participa.
Diviértete y disfruta.