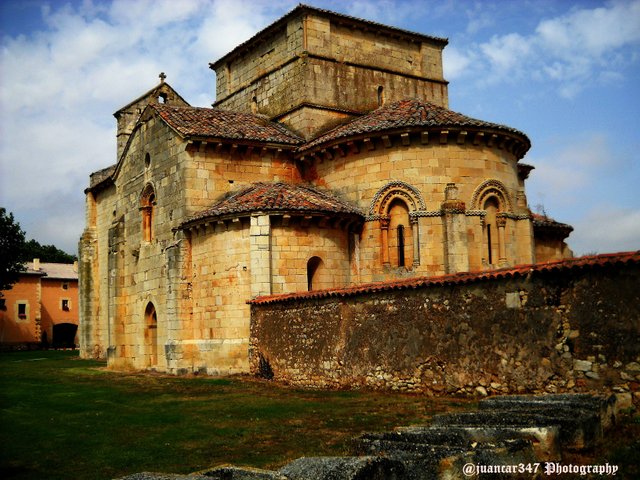 Apart from the remarkable elegance in its line and proportion, I recognize that one of the details that struck me most of this monastic church -now converted into private property and hostelry- were the fields of sunflowers that, in full expansion at the beginning of August, they gave an unforgettable image to the place.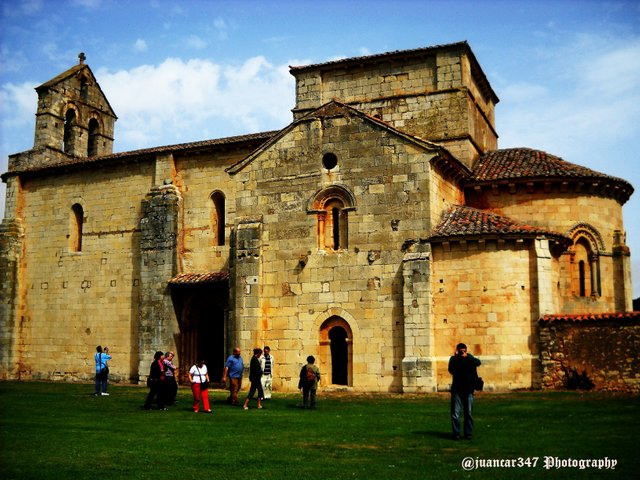 Image that was encouraged, of course, when the next day we were allowed to visit the interior, which, although guided, did not prevent us from enjoying this marvel of Palencia's Romanesque art.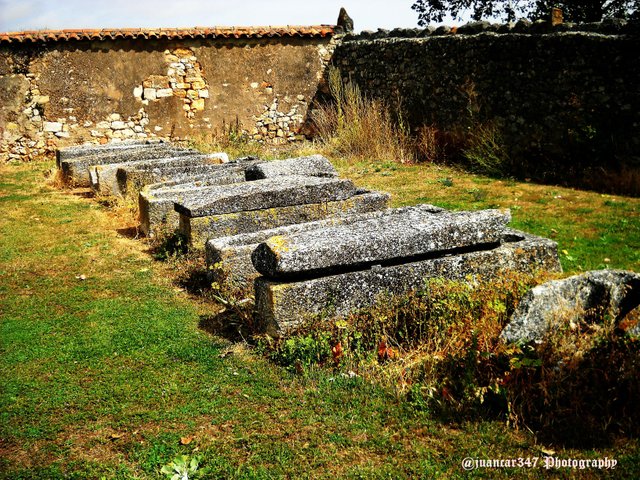 In this sense, and before continuing describing my impressions of the place, I would like to say that I agree and I am pleased with the opinion of Julio César Izquierdo Pascua (1) when praising the excellent state of conservation in which his current owners.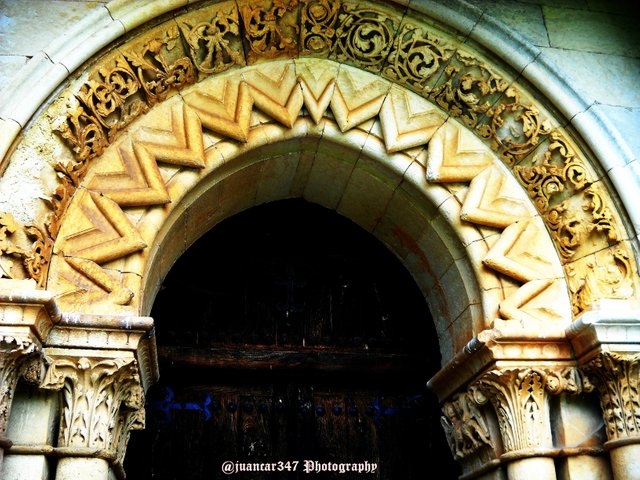 That said, that in a way justifies a claim in favor of the care and preservation of our rich and irreplaceable historical-artistic patromine, we can continue commenting on the existence of written documentation that, going back to the XII century (year 1075), already mentions this venerable monastery, barely distant a few kilometers from Olmos de Ojeda, and not too far from a city of certain relevance, such as Aguilar de Campóo.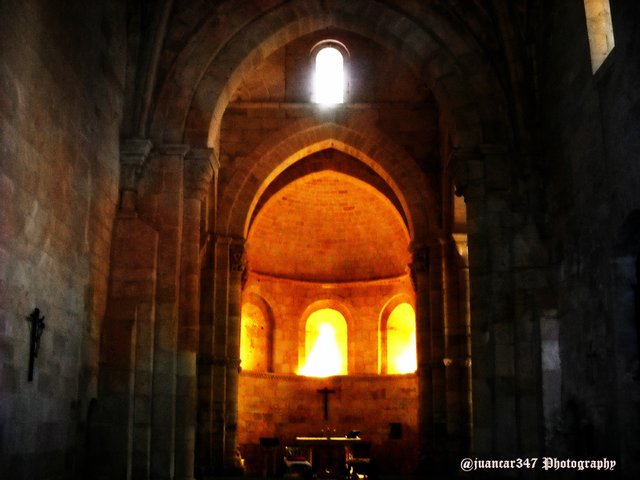 Some authors tend to compare their style with other emblematic temples of the province, such as San Martín de Frómista, located on the pilgrimage route, which show elements related to the conceptionist models of the Camino de Santiago.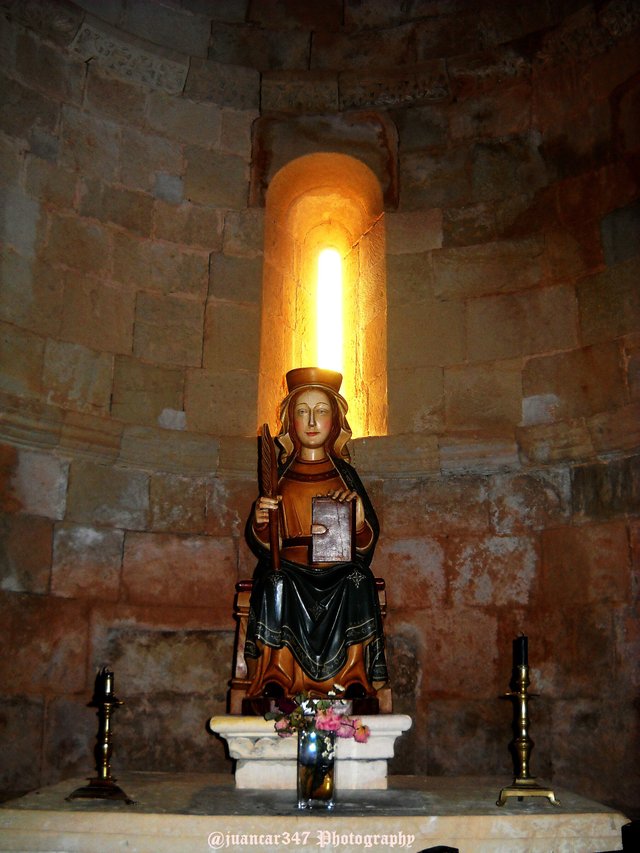 Of the importance in times of the place, the tomb of the Infanta Doña Sancha Alfonso, daughter of Alfonso IX of León and Do6na Teresa of Portugal, gives account that entered like freila santiaguista, having fame of sanctity, remaining in the place until its death.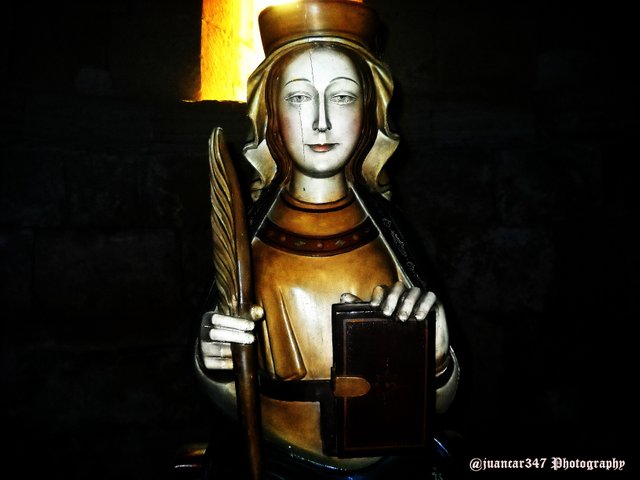 Noteworthy, likewise, is another sarcophagus, which shows as decorative detail an eagle with outstretched wings, belonging, as it is said, to an unknown knight-a similar detail, we can find it in San Martín de Elines- although important, it seems , who, hypothetically speaking, could hold a position of certain relevance within the Order of Santiago.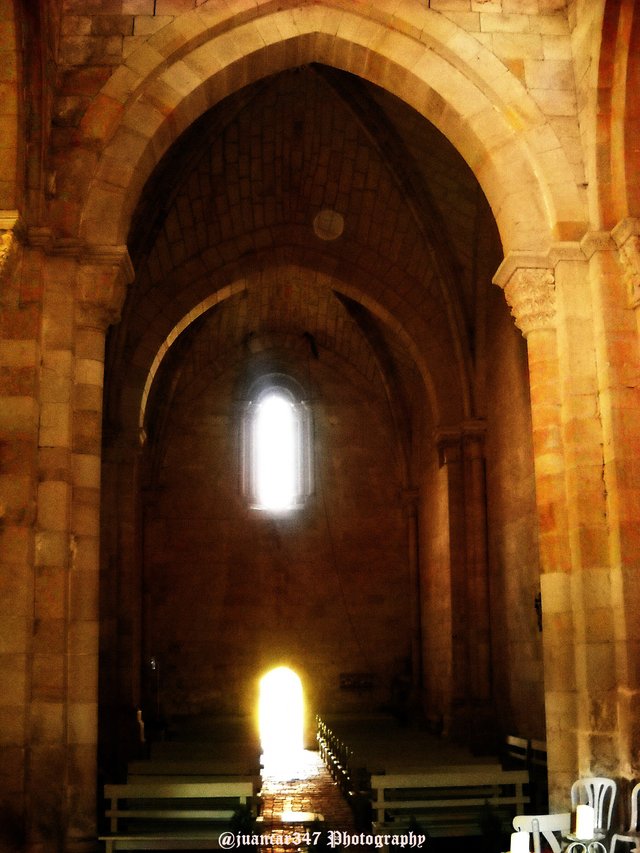 On the other hand, one of the details that most attract attention in a visit to the interior, is possibly the wood carving of the titular head, which as the inscription in the back of the image says (2) ), was made by the sculptor José Rodríguez (Pepe de Arganda) and replaces the Gothic image of the thirteenth century that was lost in the fire that occurred in 1982.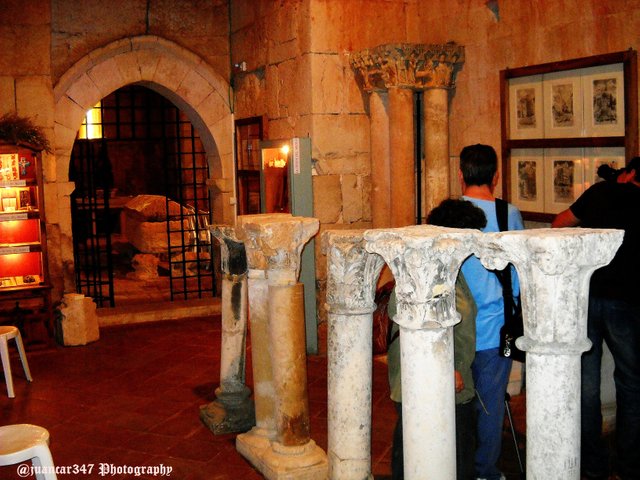 Not far from this, and placed in a niche of the wall, there is also a small, modern reproduction of a black virgin that, due to its characteristics, reminds us of another black virgin of Asturian origin: Santa Eulalia de Oscos.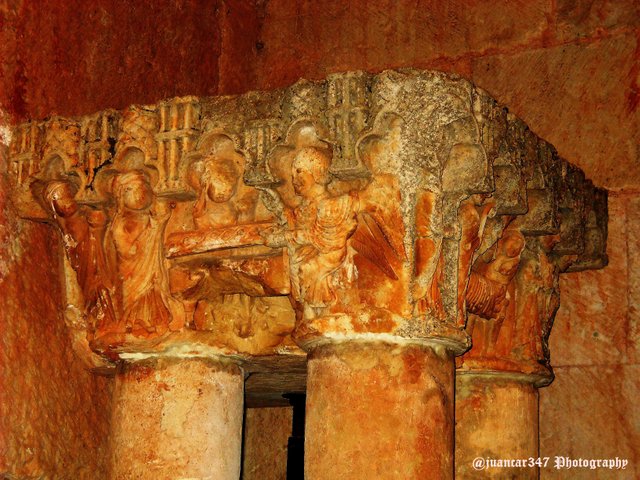 Within the imagery displayed by the medieval stonemasons in the motifs of the capitals and corbels - it should be noted, a canecillo located outside, in the apse, which represents a contortionist - can be mentioned, to give an example of the most relevant -or at least, I think so-the one that defines a typically yin-yang concept, with two hooded harp confronting each other.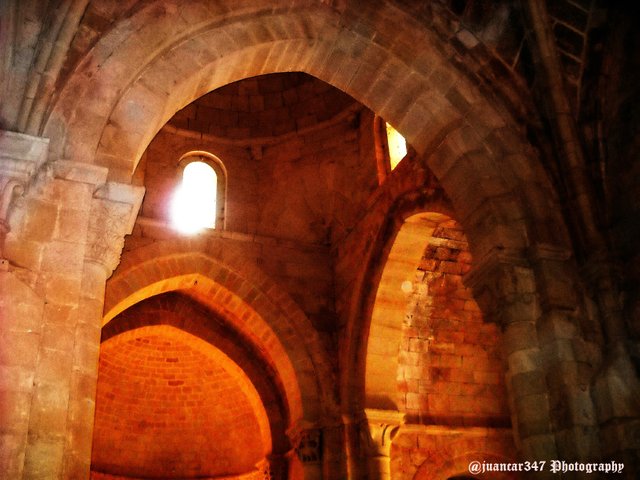 Or that other, very curious, without a doubt, that represents a rider riding a beast-judging by the claws of the legs-and that could well be a reference to that Celtic myth of the swan knight or cignatus, on the that the so-called knight of the medieval apocalypse may be based.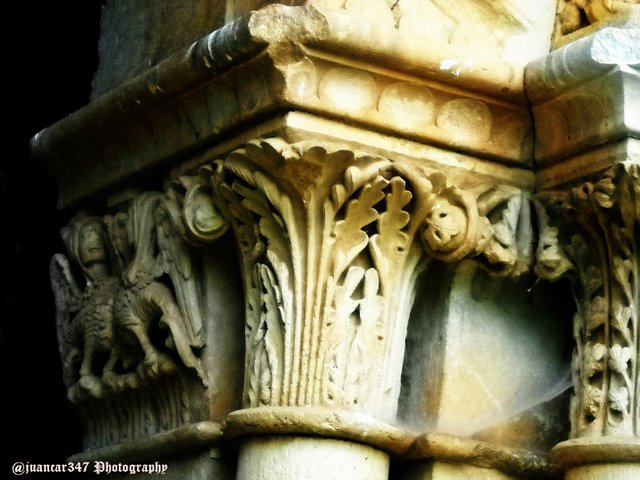 Interesting for the quality of its execution, are some of the few capitals of the disappeared cloister, in particular those two that represent an Adoration and a Resurrection, respectively, to which we would have to add another one that, although of different themes, shows an animal trapped between lianas of vegetation.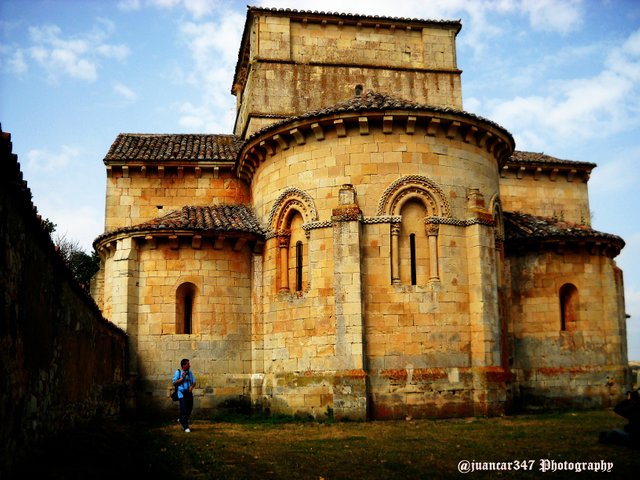 Also worth mentioning are some remains that offer, from my point of view, a pre-Romanesque perspective, based on Celtic or Visigoth motifs, such as six-petalled flowers and representations of solar nature, swastika-like in some cases.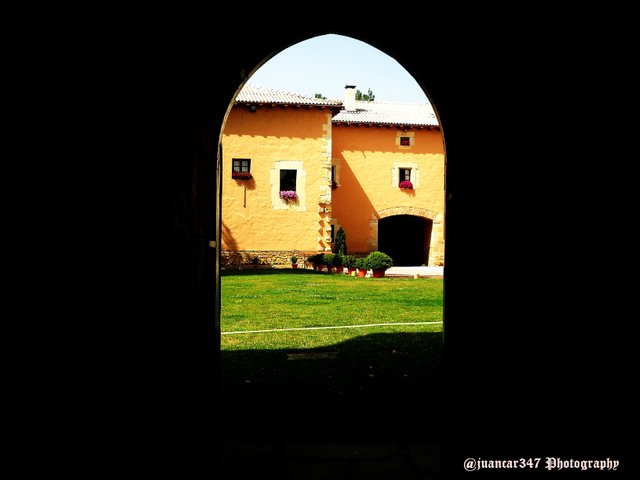 Notes, References and Bibliography:
(1) Julio César Izquierdo Pascua: 'Romanesque routes in the province of Palencia', Castilla Ediciones, 2001
(2) 'Santa Eufemia, owner of this church, replaces the Gothic carving of the 13th century, which was grass of the flames on January 18, 1982. This image was carved by the sculptor José Rodríguez (Pepe de Arganda)'.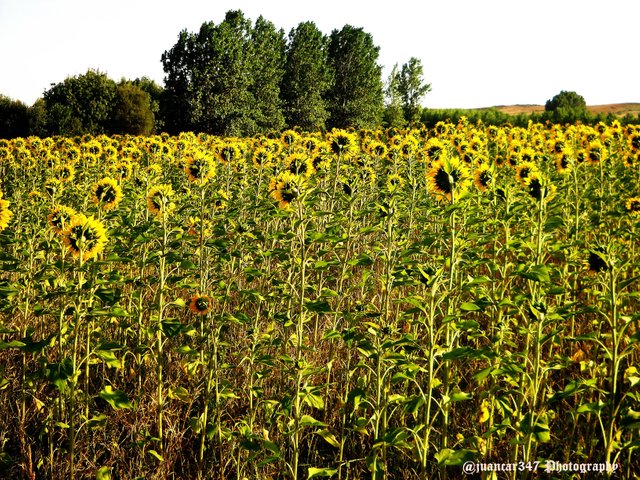 NOTICE: Originally published in my blog ROMÁNICA, ENIGMAS DEL ROMÁNICO ESPAÑOL. Both the text and the photographs that accompany it are my exclusive intellectual property. The original entry, where you can check the authorship of juancar347, can be found at the following address: https://juancar347-romanica.blogspot.com/2010/11/palencia-santa-eufemia-de-cozuelos.html
Si te ha gustado lo que has visto.
Te invito a conocer el mundo del que estoy enamorado.
Image © juancar347. All Rights Reserved.
Original content by @juancar347
Discord
juancar347#4046


[Martial, latin poet]
Ars vtinam more Animvm qve effingere. Posses pulchrior in ter. Ris nvlla tabella foret.
Arte Ojala pudieras representar. el carácter y el espíritu. No habría sobre la tierra. Imagen más bella

@Tximeleta tiene nuevos retos.
Toca la imagen y participa.
Diviértete y disfruta.