Arriving in Tulum, Mexico 🌵 The Good, The Non Existent Bad, And The Ugly!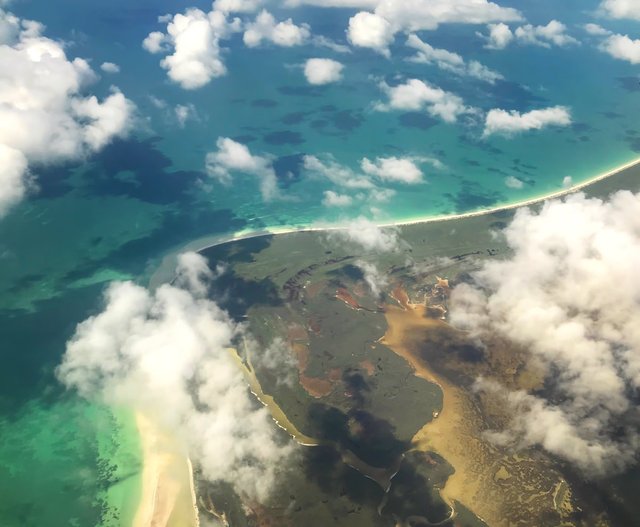 We have arrived in Mexico! The food so far has been the highlight. We've eaten tacos 3 out of the 4 days we've been here. All delicioso 🌮👌🌮
 
Our departure from Canada went extremely smooth. First we caught a ride with a driver on Poparide. Has anyone else heard of this? It's a ride sharing app that I've only recently discovered. You type in where you need to go, and on what date, and it shows you the people who are already driving that way. You can book a ride with them for a fraction of the cost of a taxi or Uber. It cost Ben and I a total of $32 to get from Canmore to Calgary airport, a 120km drive. Door to door too! Usually the driver requests to pick you up and drop you off somewhere central. I direct messaged our driver and he was more than happy to accommodate a door to door service for an extra $2 each! He was an awesome guy too. It's a good way to get to where you're going and to meet new people too. Highly recommend!

We spent the night at a hotel near the airport as we needed to check in quite early the next day.

In the morning, we were up by 6am. We enjoyed a hot breakfast at the hotel and then it was a quick taxi ride to the airport. My bags were a little overweight so after some re-shuffling, we were checked in and ready to board. It was weird walking around the airport and wondering when I was going to be back in the country. Just reading the bilingual signs (English & French) was pulling at my heart strings a bit. I miss Canada already. The turquoise lakes and towering Rockies already seem like a distant memory.
Anywhos, we boarded, and luckily had the whole row to ourselves. We booked a window seat and an aisle seat in the hope that no-one would book the middle. We were in luck! The flight across America was cool. There were quite a few clouds as we crossed over Yellowstone National Park. They mostly cleared up for the rest of the way. Seeing the river systems from above was quite unique. They looked like veins carrying essential goodness to the land. We saw Houston from above and then we crossed the Gulf of Mexico. Blue seas for days!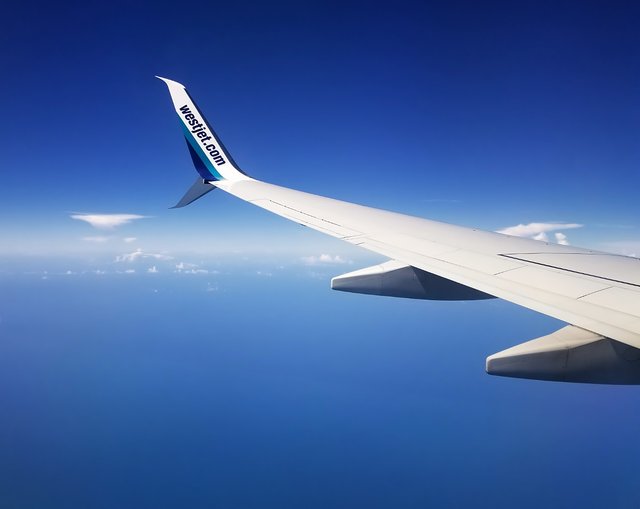 Descending into Mexico was a real treat. The ocean looked incredible from above. We then crossed over huge areas of jungle and what looked like wetlands. I've only just learnt that crocodiles live in Mexico. I can only imagine that's where they would love to live.
Crossing through customs was a breeze and we weren't interrogated much at all. I usually get super nervous going through customs but I needn't be. The officer seemed unphased that we only had 1 month of accommodation booked but intended on staying for 6.
We then picked up our bags and declared a few essential food items. Also, no problems there. Promite was a more than welcome visitor to Mexico. Phew! I'm looking forward to enjoying some local avocados with this on toast.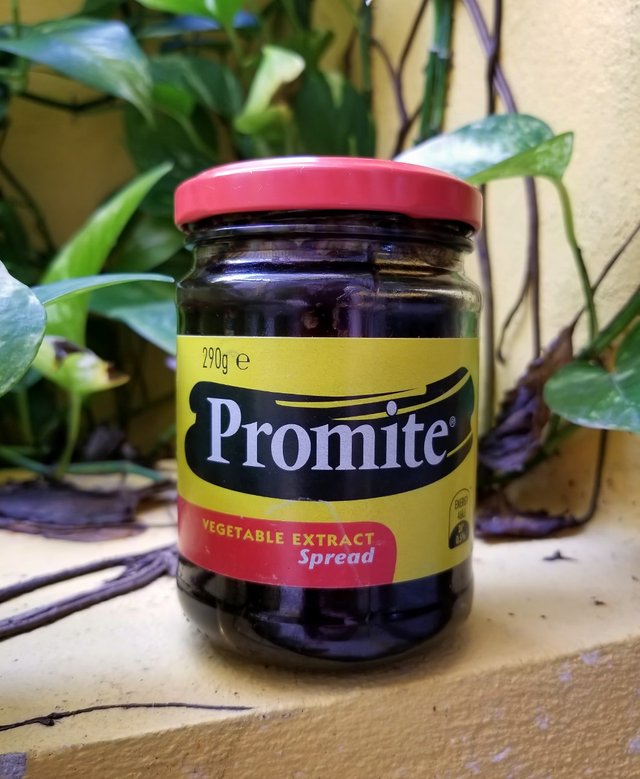 The collection of our rental car was easy, although it was busy so it did take some time. And wading through the many people trying to sell you stuff was a bit overwhelming. And the heat hit me like a freight train. My palms instantly began to sweat. After all the rental paperwork was signed, we were on our way. A/C? Yes please!
The drive from Cancun to Tulum seemed to take forever. I was on edge after reading all the horror stories about the police trying to bribe tourists. I know it's handy to read other peoples experiences in new places, but I also wish I hadn't. The people here have been nothing but lovely. No random stops from the police. No car hijackings. The people driving on the roads were a little crazy though. A lot of them were all over the place. The drive took a couple of hours, but we did stop along the way to pick up a sim card.
We arrived at our Airbnb once it was dark, which I didn't plan for. The sun doesn't stay up as long here, compared to Canada anyway. I have to say I'm quite happy about that. The longer days up there tend to mess with me a bit. Our Airbnb check in was fine, once we actually found the place.
Our first stop, street tacos. We both ordered 2 chorizo and 2 chicken tacos in the very little Spanish we knew. A lovely vendor was selling them from out the front of his house. I thought, we may as well dive straight into the street food and see what happens. We survived! And they were awesome. And cheap! We also came across this hilariously named pizza - FUD. We had to buy it. It looked so suss. Fear, uncertainty and doubt indeed. We ventured home after that and crashed out hard.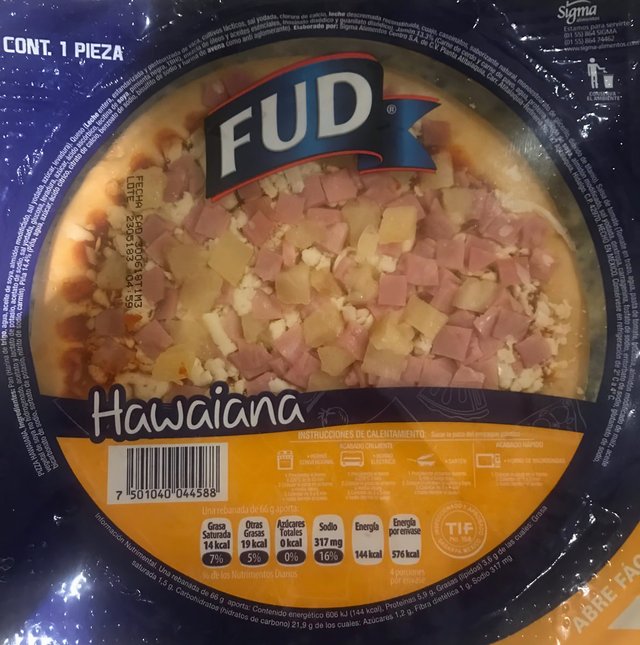 ---
Seeing as though we still had the rental car, we decided we'd take a drive out to the beach the next day. The town of Tulum is situated about 7kms from the coast. We left in the middle of the day like rookies, and dam was it hot. I now have a better understanding of why siestas are a thing. It's way too hot to be out and about. We drove towards the Parque Nacional Tulum. Along the way I caught a glimpse of the ocean. It was black! I thought, that can't be right. I was expecting beautiful shades of turquoise against powdery white sand. WHAT??
We found a spot to park and eagerly made our way up to the beach. The sand was beautiful to walk on. But once we saw the ocean, we couldn't believe our eyes. I had tried to keep my expectations low for this trip, but deep down, I guess I still had some. Little did we know, the area is suffering from a seaweed invasion. The beautiful clear waters of the Riviera Maya are no more. The water was really murky and there were huge piles of seaweed along the water's edge.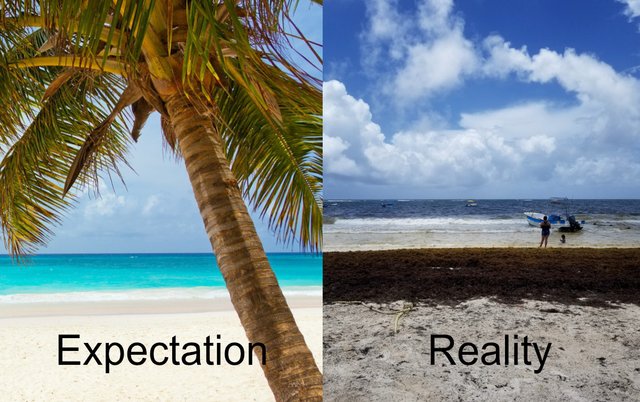 Source
Apparently it's happening all across the Caribbean at the moment. Experts seem to think global warming is the cause. The seaweed can reproduce at an incredible rate too so it has become quite the problem. They have even declared it a natural disaster. Not only is it a problem for tourism, but for the local animals as well. The number of sea turtles that usually lay their eggs has decreased significantly. And the hatchlings are also having a hard time getting back out to sea. There are mounds of seaweed several feet high. There are positives though. It produces a food source for some marine life and it's also helping to reduce wave and wind erosion on the beach. I've heard the conditions can change day to day so I'm keeping an eye on the live beach cams. I'm hoping it clears up at least once while we're here so I can see those waters I've dreamt of seeing my whole life. In the meantime, we'll explore the beautiful cenotes instead.
Later that day we enjoyed some tacos from Taqueria Honorio. Yassss! The pork there is juicy so be prepared for a messy eat. It was so delicious. They even add some pork crackling to the top. If you're ever in town, put this place on your to go list. They also do vegetarian tacos if meat isn't your thing. We ordered some of these but they never came. Most likely due to our terrible Spanish though.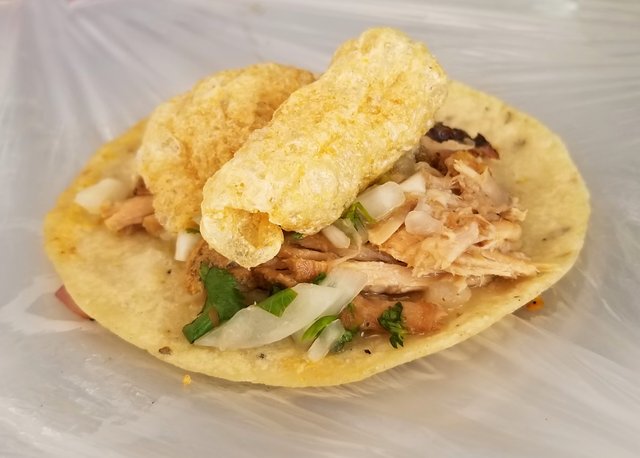 After that, we stopped in at Flor De Michoacan where I enjoyed a chilled, fresh coconut. YUM! There was a nice courtyard around the back which was the perfect place to escape the heat.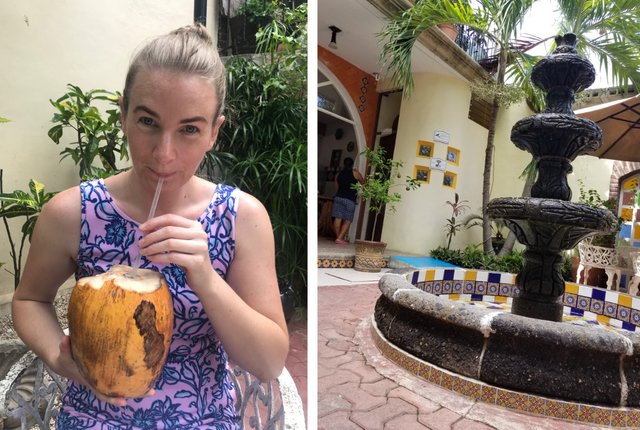 We spent the rest of the day cooling off in the pool and settling in to our new Mexican home. For dinner we ate at El Camello Jr. The seafood soup is amazing. Corn chips and salsa seem to come with a lot of meals as well, which I'm certainly not mad about.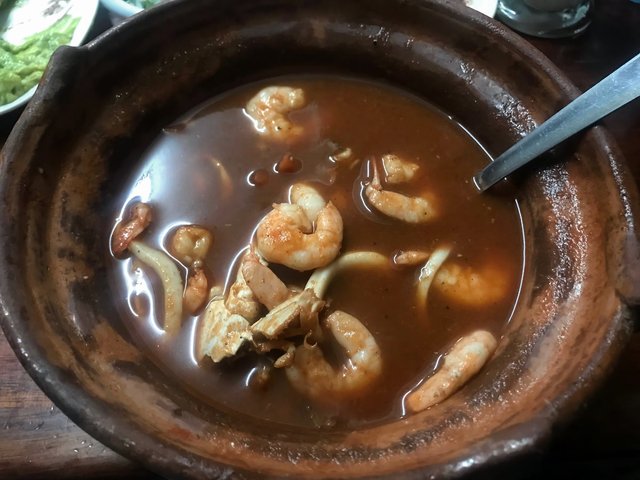 ---
Only 2 tacos were enjoyed the next day. My belly definitely needed a break, along with the rest of my body. We ordered some fish tacos from a place called O'ken J'oken. It's a food truck on the side of the main road. It provided us with some shade from the midday sun, and some of the best fish tacos I've ever had. The fish tostada from there was also excellent!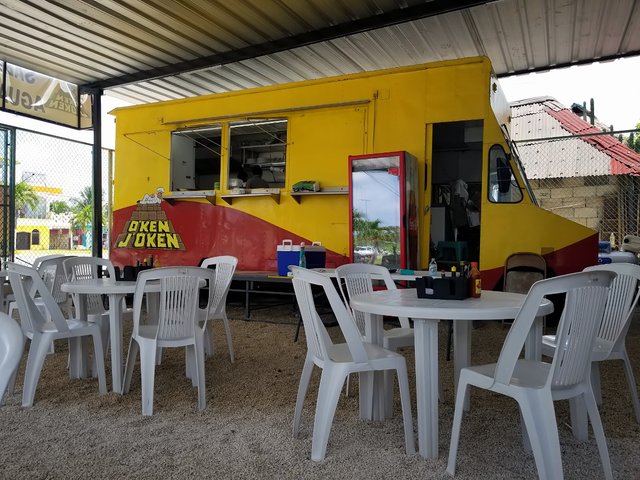 For dinner, we visited La Hydra. Oh my god! The woodfired pizza there was out of this world. The side sauces that go along with it were awesome too. We also accidently ordered some Mezcal. WOW. That's some strong alcohol. I wouldn't get it again but I'm glad I tried it. The restaurant was really cool. It's nice and breezy as there are no walls and it's surrounded by lots of palms and a veggie garden.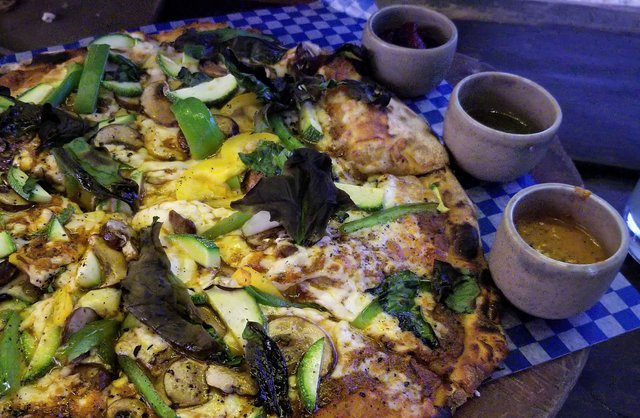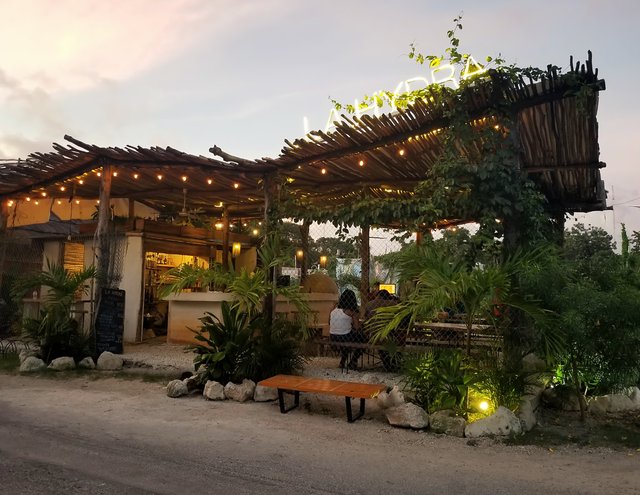 ---
We took a bike ride to the local supermarket the next day. Again, silly mistake going in the middle of the day. It was only a 15 minute ride though which wasn't too bad. We rode through all the bustling back streets. It was so cool. It seems like everyone is running a little business from the front of their homes. And lots of beautiful artwork painted on the walls too. We stocked up on heaps of fresh fruit and a stack of freshly made baked goods. There were so many delicious treats.

I'm looking forward to visiting the cenotes soon. They do look quite touristy, but they also look incredible. We're just getting our bearings first and will soon start exploring further afield.
Adios Amigos!

Thanks to
@benbodhi
for the below photos. I've been enjoying a little vacation from my camera.