[Discovering Phuket] 🏖️ Banana Beach 🌴 (Coral Island)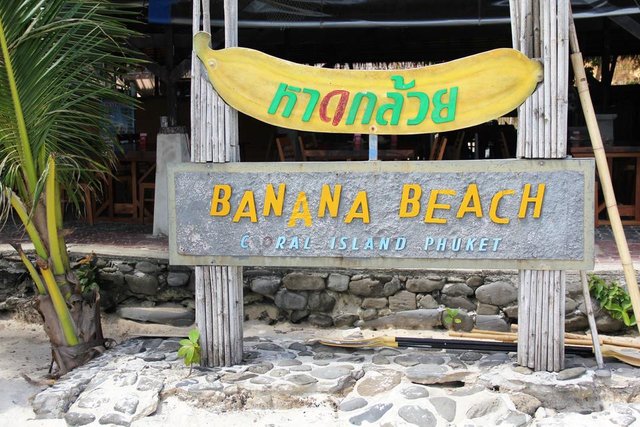 Read "[Discovering Phuket] 🏖️ Banana Beach 🌴 (Coral Island) " on TravelFeed.io for the best experience
---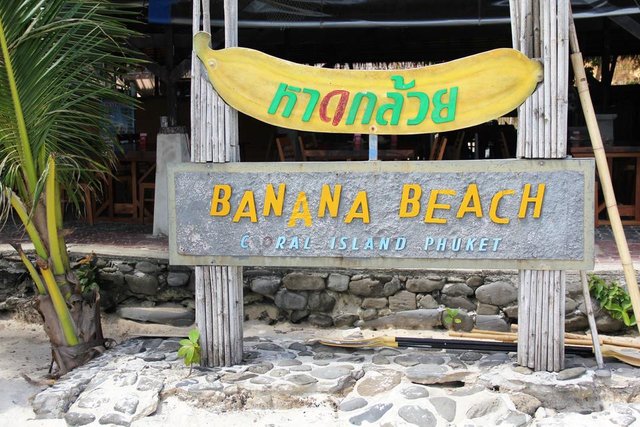 ---
Coral Island (Koh Hay) & Banana Beach
Sunday morning, 8:30 am, the weather is fine, time for a short cup of coffee, a quick cigarette and on the way to ราไวย์ (Rawai) in the south of the island, the starting point to visit the group of wonderful small islands just south of Phuket. A good spot too for diving lovers with beautiful coral reefs and tropical fishes.
The previous day, on my way there for lunch, I was able to book a Thai fisherman's boat to spend the day on Coral Island (Koh Hay), this for a fistful of Bahts and it's still more fun and folkloric than a tour operator. Appointment was thus taken for 9: 30 am with a return to Rawai around 4: 30 pm.
I can only advise you to do this because on the one hand it's cheap, the fishermen doing this after their return from fishing just to make a little more money (with tourism the prices of accommodation on the island are much more expensive than on the mainland for the locals) and on the other hand don't worry they know the sea, are equipped with life jackets and can take you off the beaten path. Not to forget that on the boat there will be no other tourists.
Once there, as planned, he was waiting for us not far from the pier and in no time at all we were already sailing.
---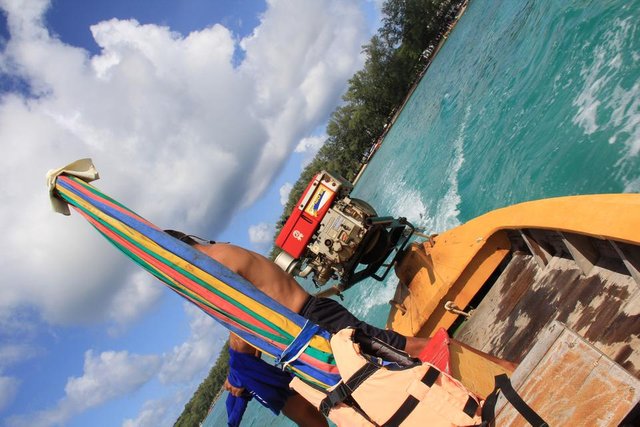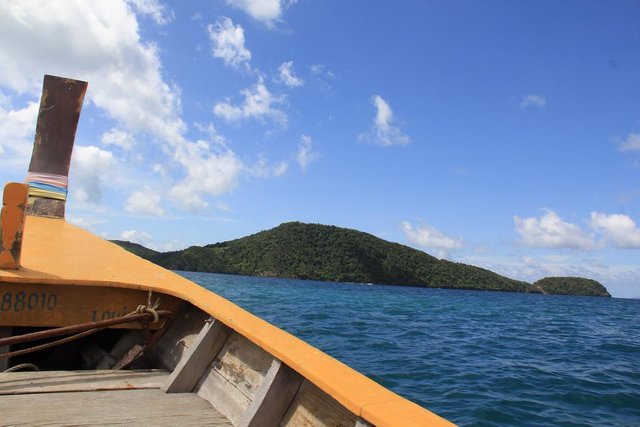 ---
We weren't the only ones who wanted a ride at sea and this little sea trip was an opportunity to meet all kinds of boats. From big fishing boats with full tanks, to leisure sailors on catamarans and other sailing boats, to diving expeditions.
---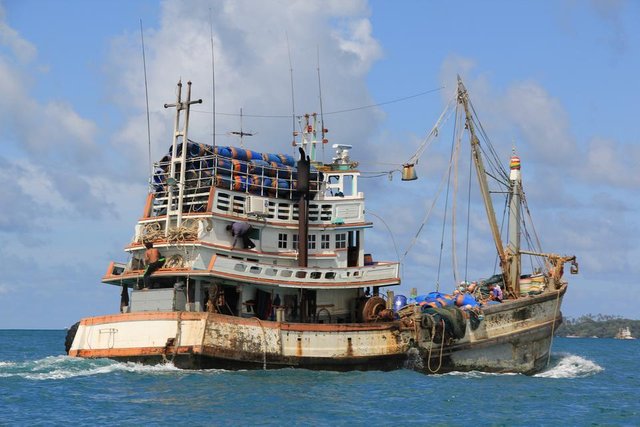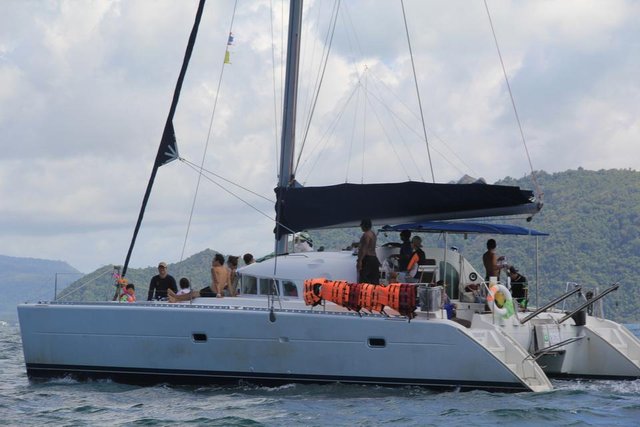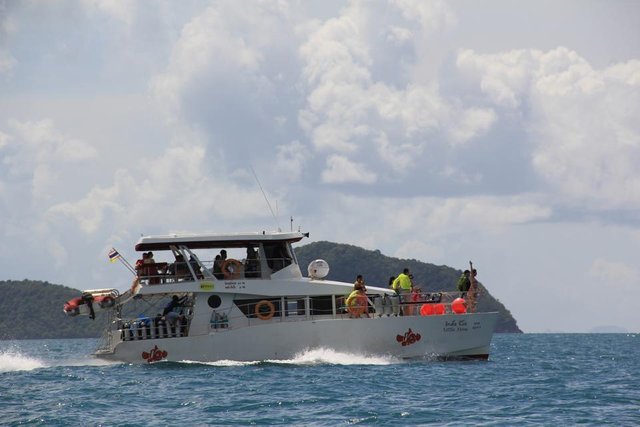 ---
But not that, on a small platform for parasailing, fishing was the rule while waiting for the first tourists. You will be able to cross some of these small platforms and inflatable slider allowing fun entertaining activities and if honestly you don't find your pleasure on Phuket and its surrounding islands it's that you are really tricky 😂
---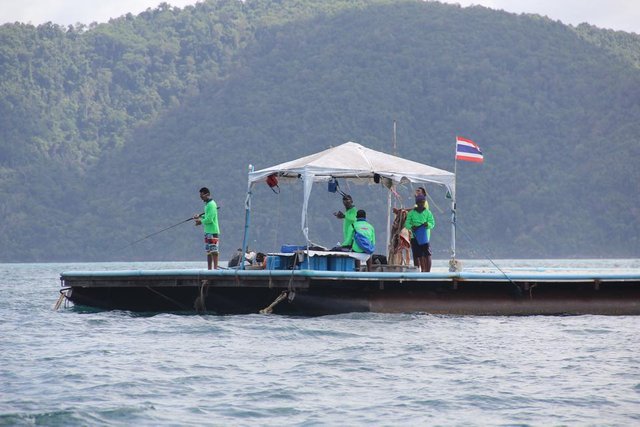 ---
9:50 am, then finally the Promised Land was in front of us, ready to welcome us for the day. Just the drive to get there has already been a real pleasure, a day that begins auspiciously.
---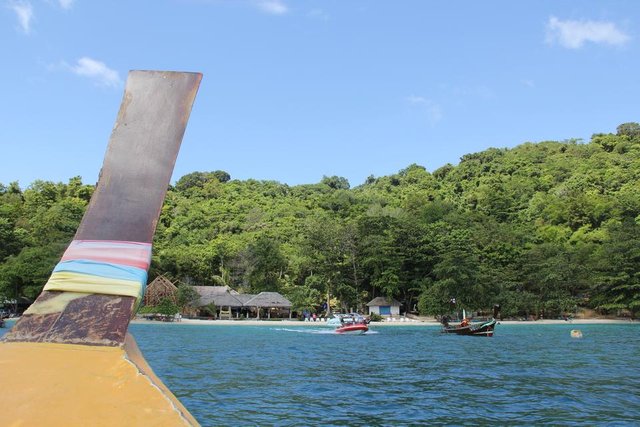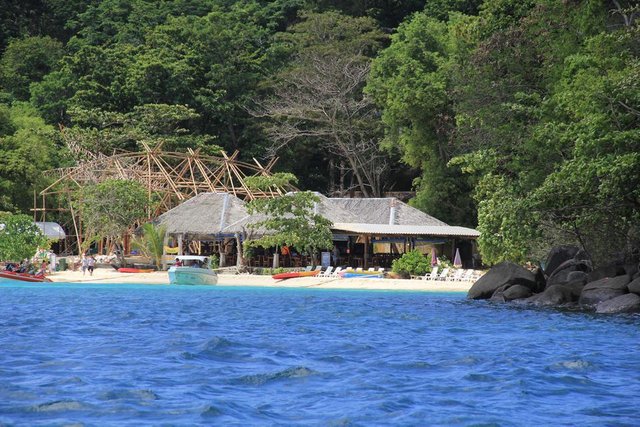 ---
A few boats were already there but there was plenty of space for our little Louis 😁 (fun to take a boat with a typical French first name, it made me laugh when we got on it).
---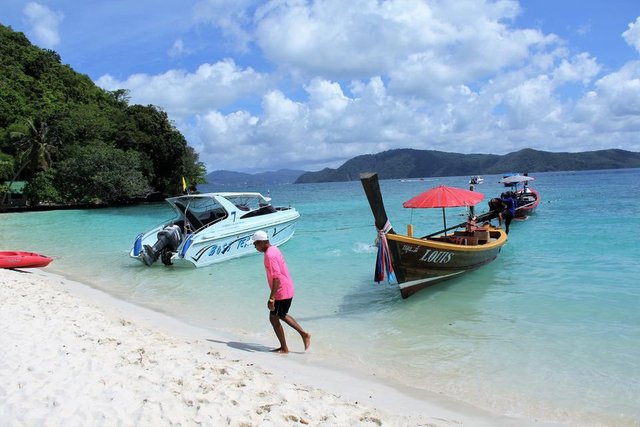 ---
10:05 am, and then it was off for a relaxing day away from work, which is very nice, especially since there are a lot of places to relax here. Truly a piece of paradise, I wonder what I would have said ten years ago if I had been told that ten years later I would be living on a wonderful island at 10,000 km from home?
---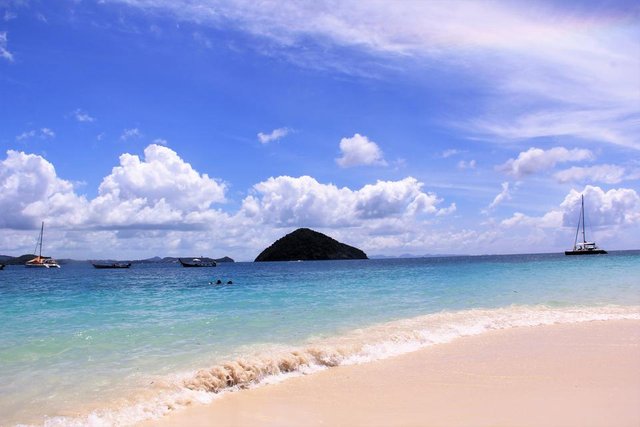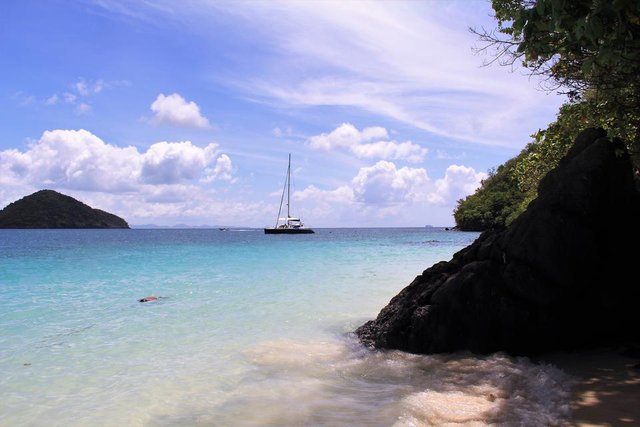 ---
If you liked a small
[ Upvote / Follow / Resteem ]
is welcome ;) @imtase
Previous posts (EN):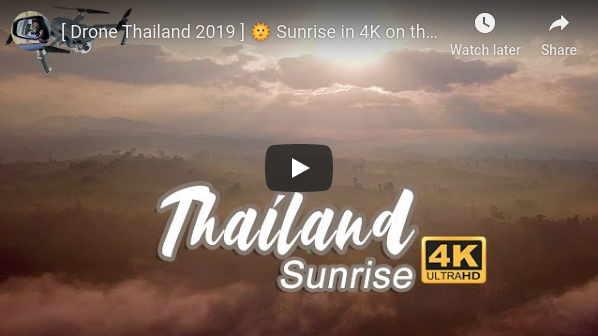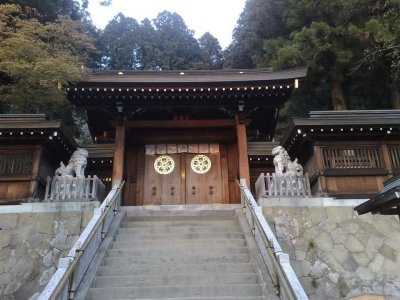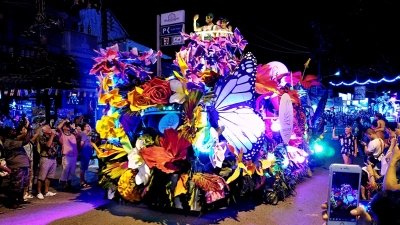 [ BANGKOK ] Phra Sumen Fort & Santichai Prakan Pavillion
ไร่เตรยาวรรณ - Terayawan Park in TAK province, Phop Phra District [ Thailand ]
On the road of พบพระ (Phop Phra)
Steemfest with family? Have a look at Safari World Bangkok
Rawai landing ️ pier & Fish market [Phuket, Thailand]
[Discovering Phuket] - Old Town Night Market in Walking Street
---
Posts Précédants (FR) :
Direction พบพระ (Phop Phra) dans la province de ตาก (Tak) - Thaïlande
Steemfest en famille? Laisser vous tenter par Safari World 🐅🐒 Bangkok et sa réserve d'animaux en liberté
🌴🏖️🌞 Rawai, sa jetée et son marché aux poissons atypique 🐟🐡🦑🐠
[Tranche de vie] Phuket Boat Lagoon
Welcome to LAOS - ຫລວງພຣະບາງ (visite de Luang Prabang)
[Retour vers le passé] Japon - Intro & Shinjuku
Nong Nooch (Tropical Botanical Garden)
Promenade sur les คลอง (khlongs) à กรุงเทพมหานคร (Bangkok)
L'ancien Siam - เมืองโบราณ (Muang Boran)
---
View this post on TravelFeed for the best experience.