[ BANGKOK ] Phra Sumen Fort & Santichai Prakan Pavillion
After a very pleasant stay and the pleasure of seeing my sister-in-law, brother-in-law, their 2 adorable daughters and the last one of 3 weeks it's time to take the road back home. So let's go to Mae Sot to take a bus to Bangkok.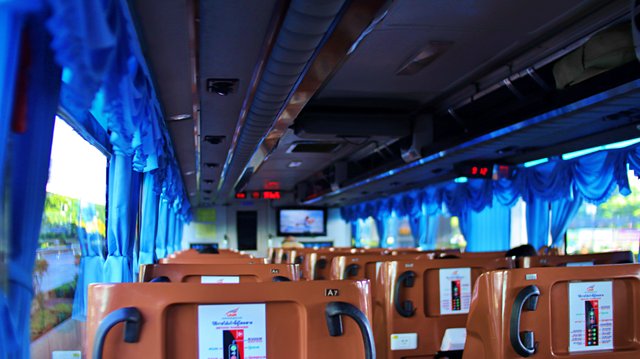 More than 500 km from Bangkok and it will not be too much than 7 hours in the comfort of a VIP bus to get there.
The Thai VIP bus system is really good and cheap! 220 Volt socket, spacious seat, massaging and reclining via electric controls, leg support, snack delivered by an on-board hostess without forgetting a stop at the Food court included in the price. All this for only 650 baht (144.95 STEEM / 21.5 USD / 19.3 EUR).
A journey that my son, whose birthday it's on the same day, will contemplate for hours.
Having 1 day to spend in Bangkok before our flight back to Phuket I booked us a small unpretentious hotel. It's Villa Cha-Cha Phraathit with a triple room (1 queen bed and 1 single bed) for 895 baht (201 STEEM / 29.65 USD / 26.6 EUR).
I chose this hotel because it's located 2 minutes from the banks of the river and it's right next to a small park that seems interesting to visit.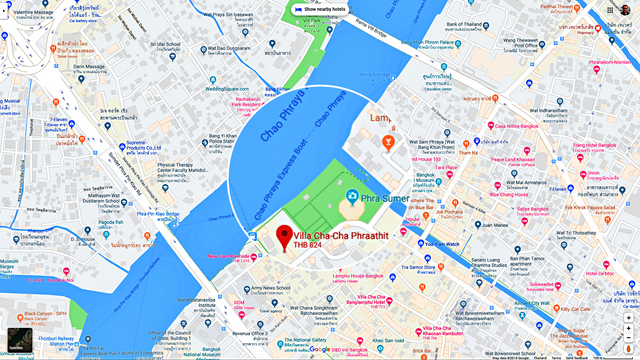 After a good night's sleep in a very comfortable bed and an awakening at dawn, I decided on the one hand to have a good coffee at 7Eleven, 20 meters from the hotel and then to go to this interesting park, thus enjoying the morning colors of the sun.
When I arrived at the park I was immediately attracted to the riverbank, hearing the boats passing by so early in the morning.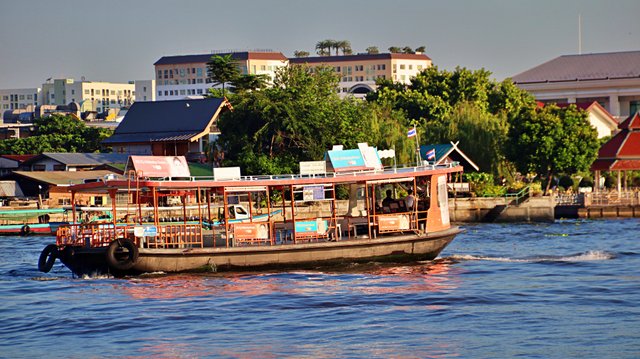 And there big surprise, a splendid view on the Rama VIII bridge which crosses the Chao Phraya river.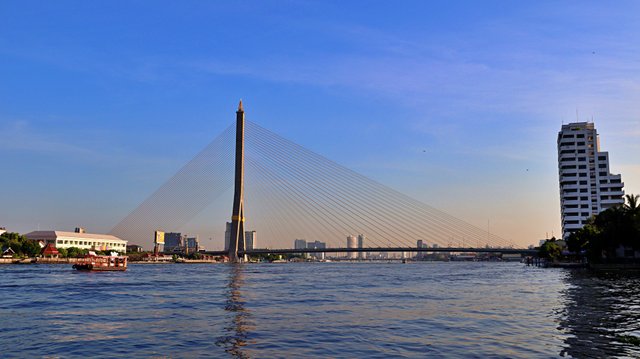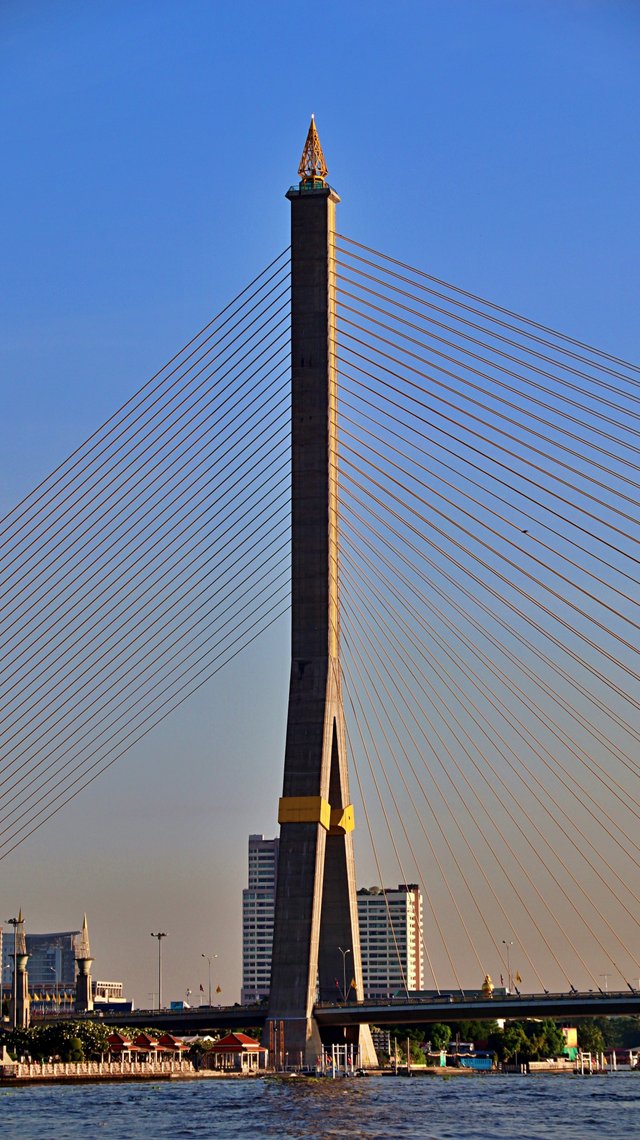 The view of the river is really very nice, especially in the early morning!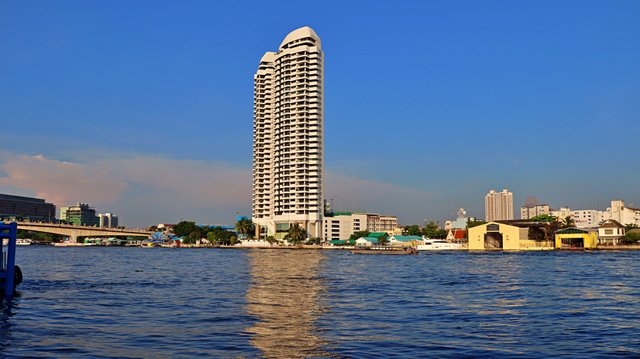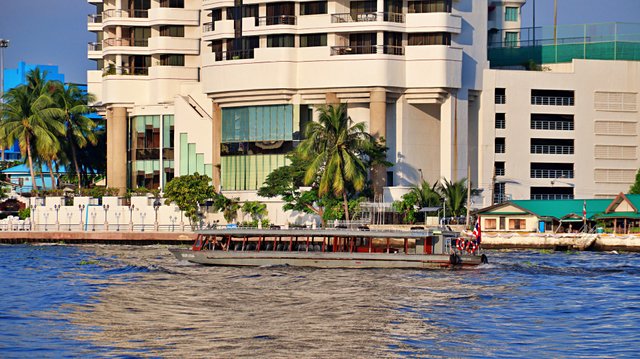 After a good time of contemplation it's time to enjoy the park a little, starting with the Santichai Prakan Pavilion.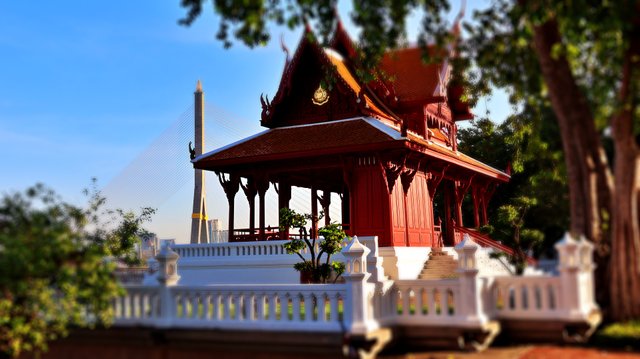 The Santichai Prakan Pavillion was built during the reign of King Rama I (20 March 1737 – 7 September 1809). The park was built in 1999 on the 72th anniversary of King Rama IX.
I'm always impressed by the details of the architecture just as I have always been by the temples in Japan!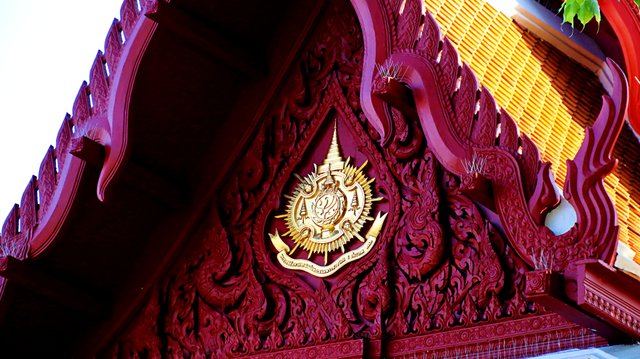 A beautiful harmony emerges from the place, a symbiosis between the park, the pavilion and the modern environment of the condominiums.
I quickly understand that the place is very popular with joggers, yoga enthusiasts and others because of their numbers so early in the morning!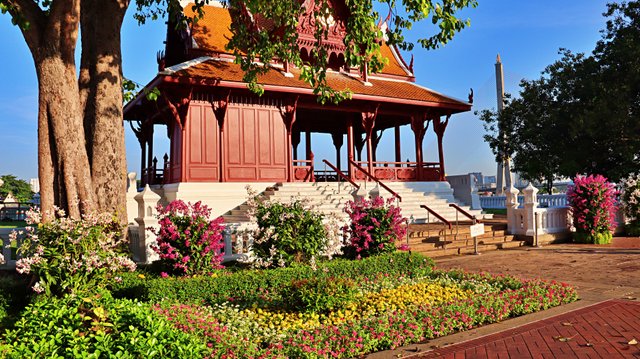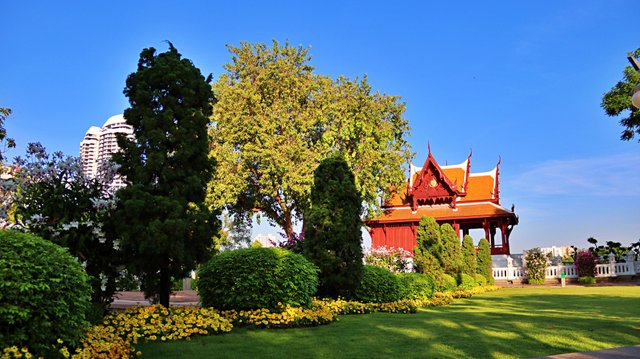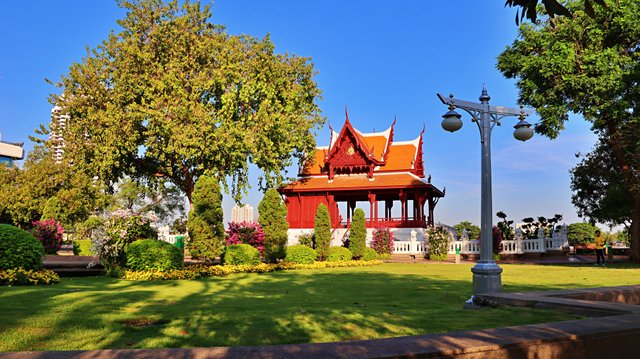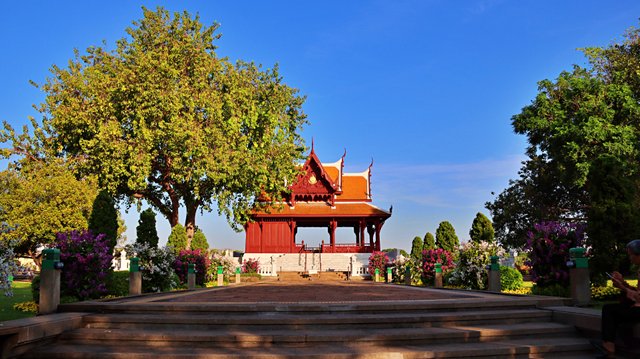 The vegetation is not missing, with magnificent flowers that enhance the park with their beauty.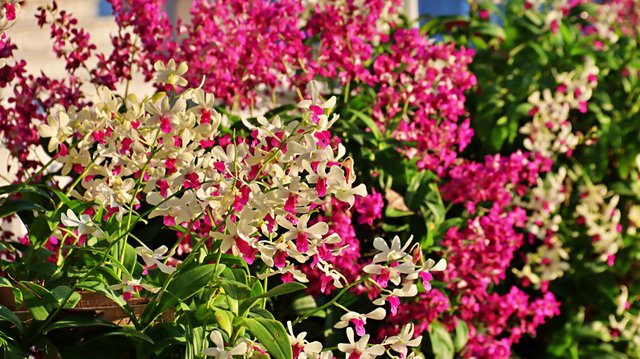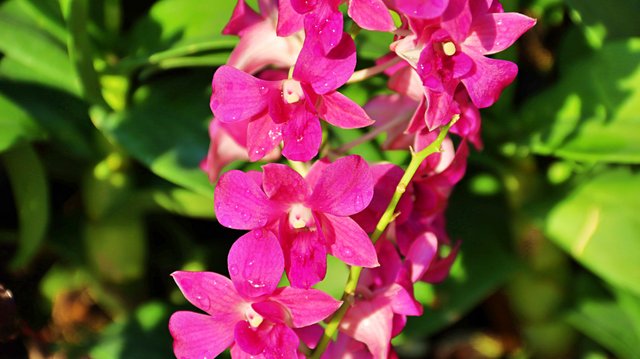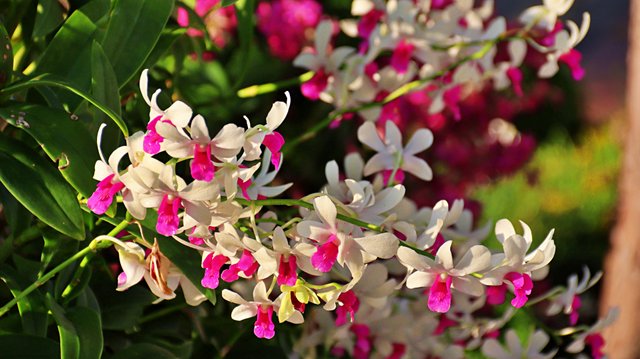 This park will also have given me a very unexpected and pleasant surprise, an animal I hadn't seen for years (since a little trip to Montreal that I made to see my nephew who lives there).
Squirrels in Bangkok! In all honesty, I didn't expect it at all 🤣. After some research I found that it was Finlayson's squirrel.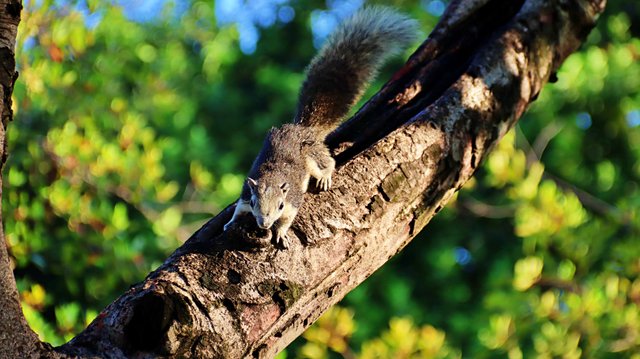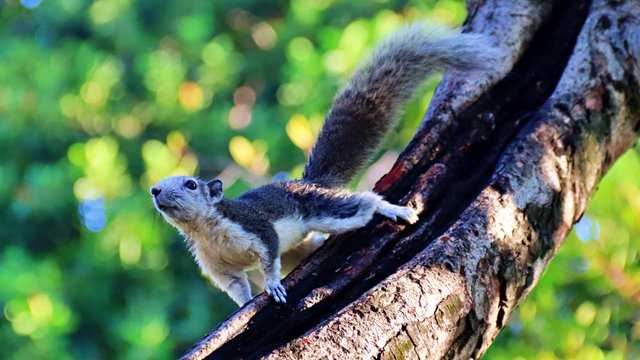 Really a very good idea to come to this park!
I also understand why squirrels like it when you see these trees.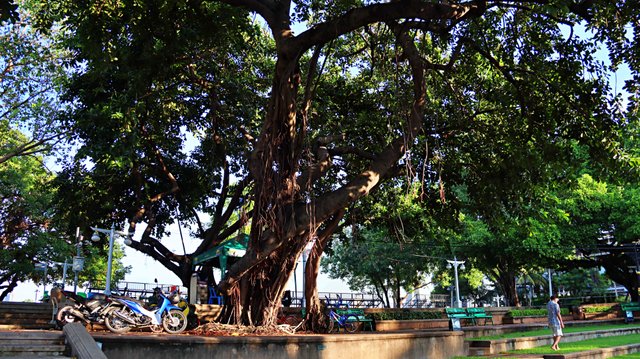 But let's finish this walk in style by going to say hello to Phra Sumen Fort.
Phra Sumen Fort is the northernmost of Rattanakosin's original forts, built in 1783 with an octagonal bunker, it's part of the Bangkok fortifications.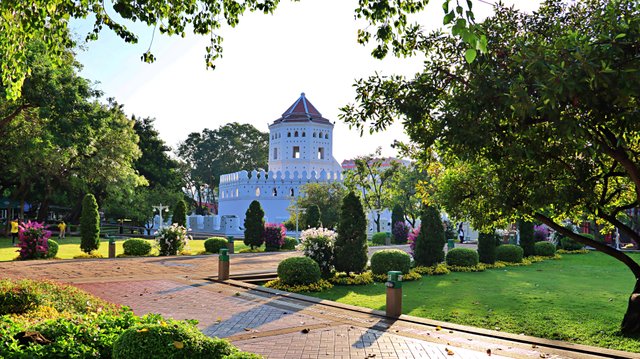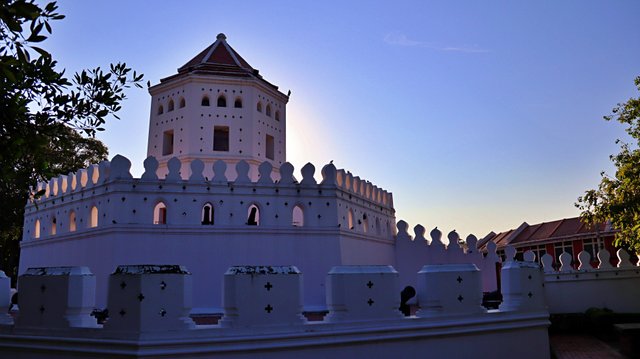 All photos were taken with a Canon EOS M50 and a Canon EF-S 18-135mm f3.5 IS lens
If you liked a small
[ Upvote / Follow / Resteem ]
is welcome ;) @imtase
Previous posts (EN):
ไร่เตรยาวรรณ - Terayawan Park in TAK province, Phop Phra District [ Thailand ]
🌞 Sunrise over the beautiful Phop Phra district 🌴 [EN/FR]
On the road of พบพระ (Phop Phra)
Steemfest with family? Have a look at Safari World Bangkok
Rawai landing ️ pier & Fish market [Phuket, Thailand]
[Discovering Phuket] - Old Town Night Market in Walking Street
---
Posts Précédants (FR) :
Direction พบพระ (Phop Phra) dans la province de ตาก (Tak) - Thaïlande
Steemfest en famille? Laisser vous tenter par Safari World 🐅🐒 Bangkok et sa réserve d'animaux en liberté
🌴🏖️🌞 Rawai, sa jetée et son marché aux poissons atypique 🐟🐡🦑🐠
[Tranche de vie] Phuket Boat Lagoon
Welcome to LAOS - ຫລວງພຣະບາງ (visite de Luang Prabang)
[Retour vers le passé] Japon - Intro & Shinjuku
Nong Nooch (Tropical Botanical Garden)
Promenade sur les คลอง (khlongs) à กรุงเทพมหานคร (Bangkok)
L'ancien Siam - เมืองโบราณ (Muang Boran)
---
View this post on TravelFeed for the best experience.