[Back in the past] Japan: ⛩️ A trip like no other 🌸
Let's go back 10 years before.
That year, as usual, I am constantly working overtime. Always on the borderline of burnout, because yes, like many people who work in the fabulous world of IT, my days are punctuated by caffeine, red bull, paracetamol and the countless hours spent behind the screens. But then, when his work is also his passion, it would be presumptuous to complain.
Having the chance to have an empathetic boss, he forced me to calm down before it was too late and gave me 1 month off between mid-April and mid-May.
Having a little money aside and having taken a pronounced taste for trips abroad, for the total change of scenery they give me, I settle in Japan.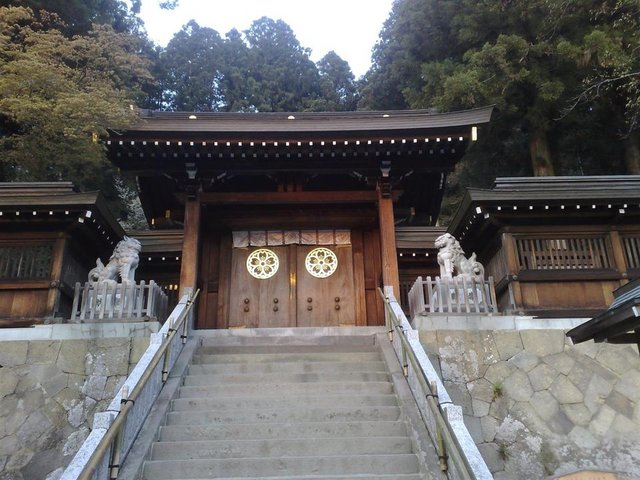 [all the pictures will be the ones taken at the time so sorry for the quality]
This land of the rising sun that has fascinated me for a long time and that I promised myself I would do one day....
Moreover, the period is particularly suitable, since it's the middle of Hanami (the contemplation of cherry blossoms) and the golden week when the Japanese do not work for 1 week and celebrate the children's festival at the same time.
A lot of animations in perspective so, in the meantime, it's a good thing, my birthday is early May so I'm going to have the impression that all Japanese people wish me that. This will compensate for the fact that I have to go alone, none of my friends can be free at this time.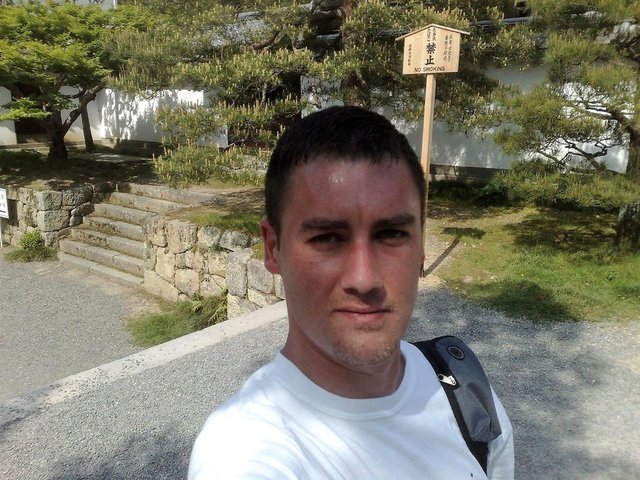 [It hurts to see yourself 10 years younger Hahaha]
Not wanting to miss my trip, I had prepared a little book of what I absolutely wanted to do (about thirty pages) and I went to see a small agency in Paris: "La route du Japon" (which I managed to impress with my book, I was very proud).
With them I defined the drop-off points/accommodation (hotel, ryokan, railpass... in short everything I didn't know).
But here we are already in mid-April, I am taking my Japan airways flight operated by Air France and after almost 10,000 km I finally arrive at my destination at Narita airport in Tokyo.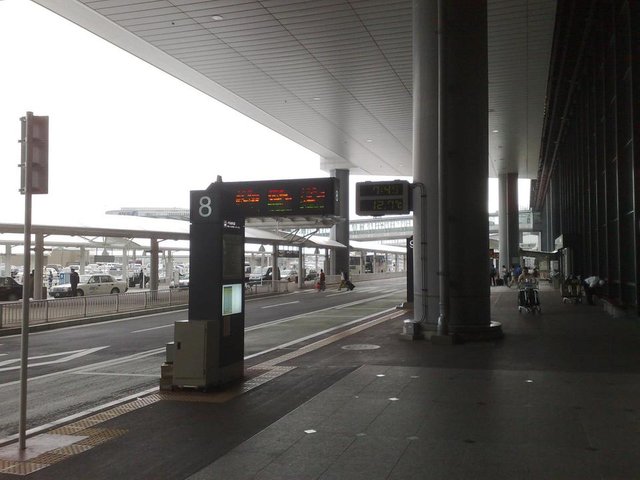 [Early morning arrival in Narita - Tokyo]
It's morning and I'm shocked by a new world (ahhh those Japanese taxis with their automatic doors, gloved driver and some kind of little doily on the dashboard) leaving behind me the worries of my job and also leaving my preconceptions as a European behind me.
If you really want to appreciate this country for what it's worth, forget what you think you know, open your mind and let yourself be guided without preconceived ideas.
Don't try to analyze everything, to understand everything, it's normal that things escape our understanding because the cultural difference is enormous. You will come out even richer internally and with a fresh look at many subjects.
In my case, it's an indelible adventure that I have experienced, by far the country where I had the greatest cultural impact.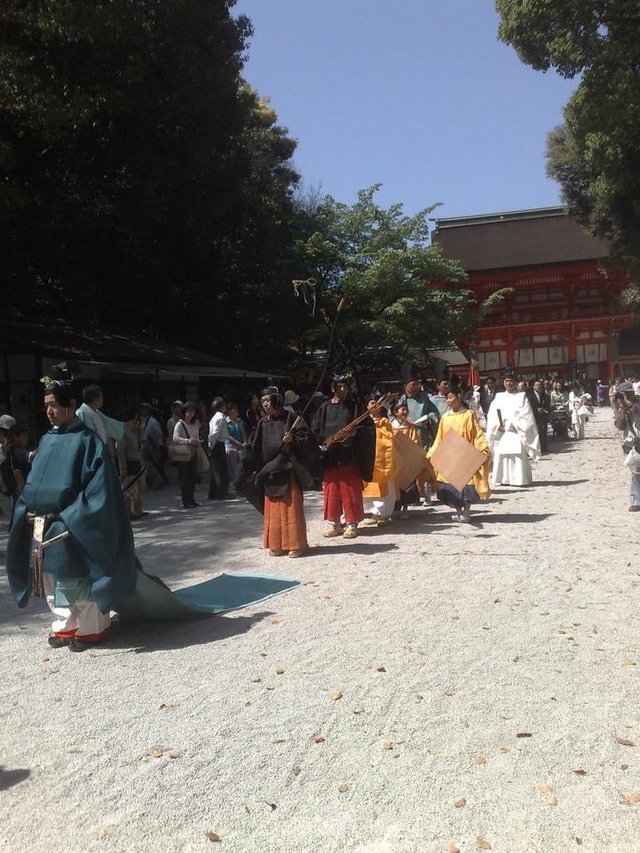 [archers' festival procession]
In addition, I was given an exceptional birthday gift that year. It was May 4, I was walking quietly on the outskirts of Kyoto after visiting a site when I heard a crowd and musical instruments from a small temple.
It didn't take much longer for me to decide to take a look and what a great idea, a crowd of Japanese people were gathered in clothes for the occasion and prepared to take the divinity of the temple for a walk.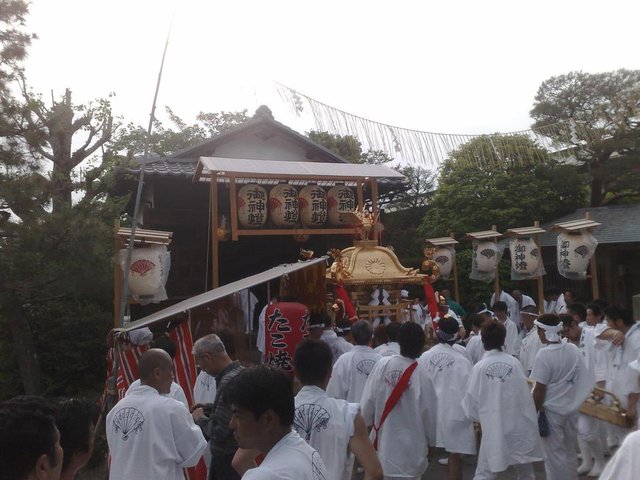 [Portable temple containing the sacred object representing the divinity]
It only took a few moments before warm Japanese people took me on a wonderful walk. I have kept this itinerary carefully for all these years.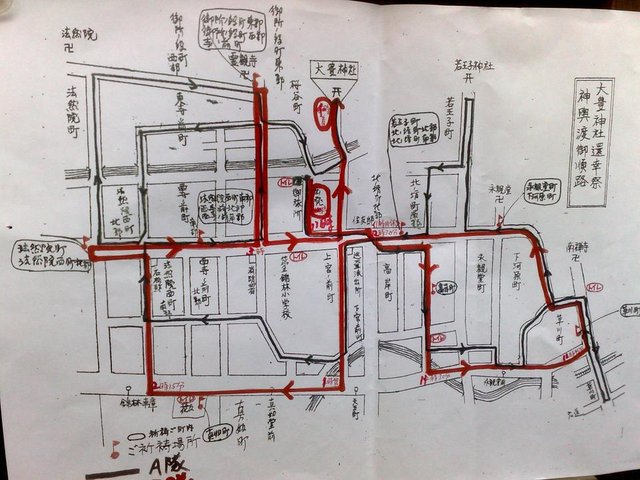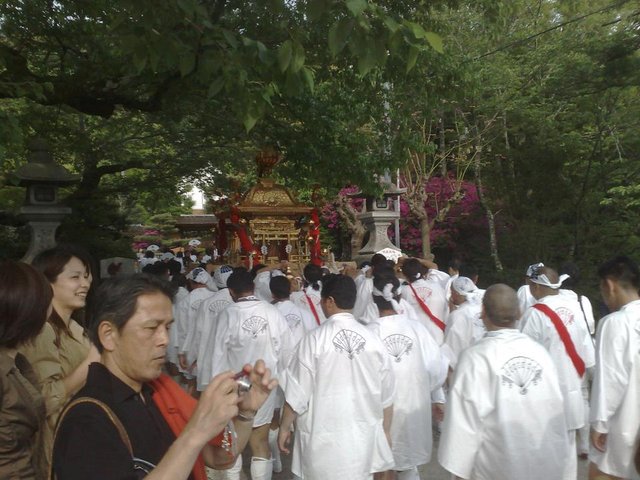 [A walk I'm not about to forget]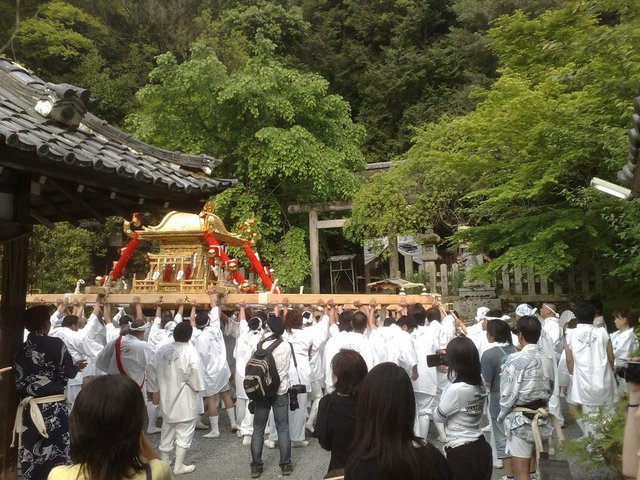 [Return to the temple with an impressive dance because it must weigh its weight]
It's part of those magical moments spent there as well as my little one-night stop in a temple on Kōya-san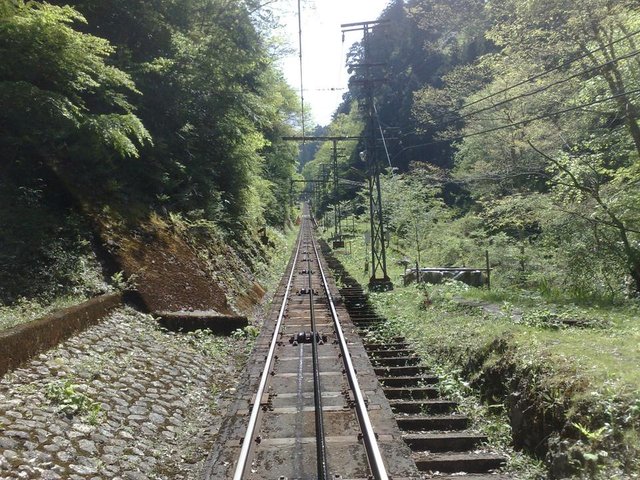 [access to the Kōya-san by funicular]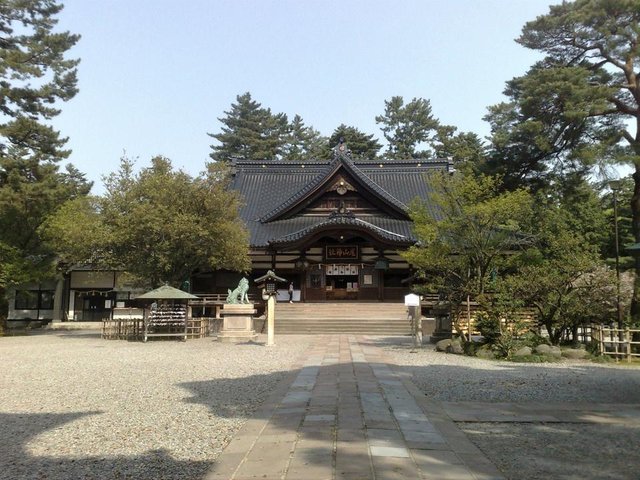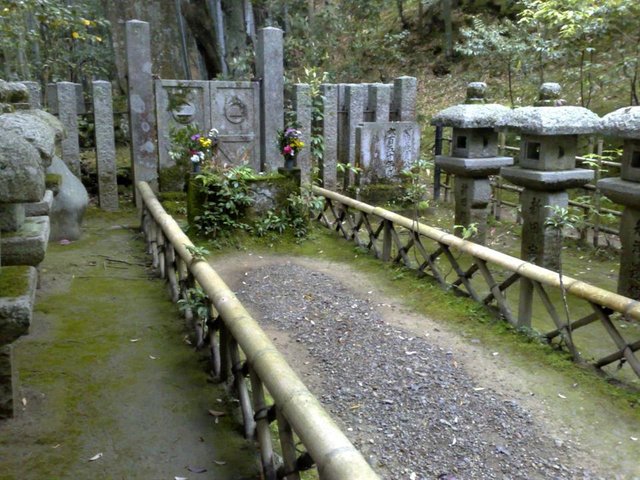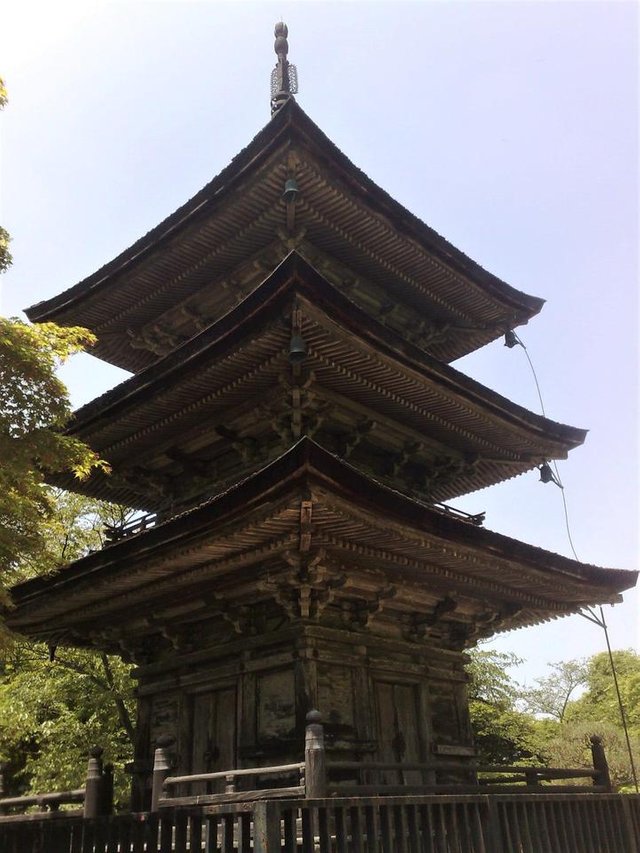 There is so much to say and show about Japan and those moments spent in beautiful places.
But I want to keep this post concise so as not to give you an impression of heaviness and I will therefore end with the magic of moving in a few seconds from a modern city with its sound and buildings to beautiful havens of peace.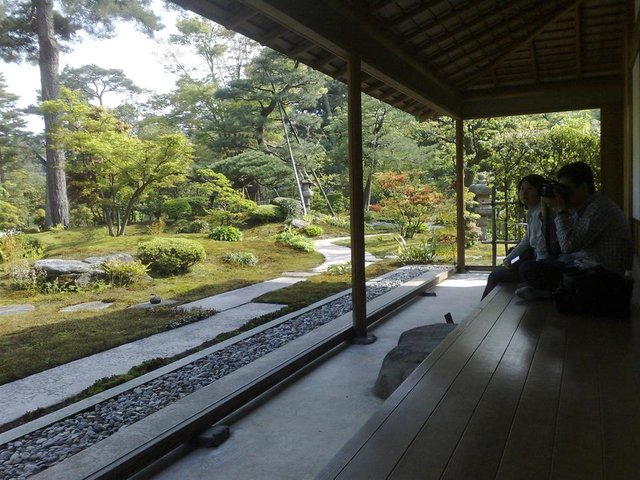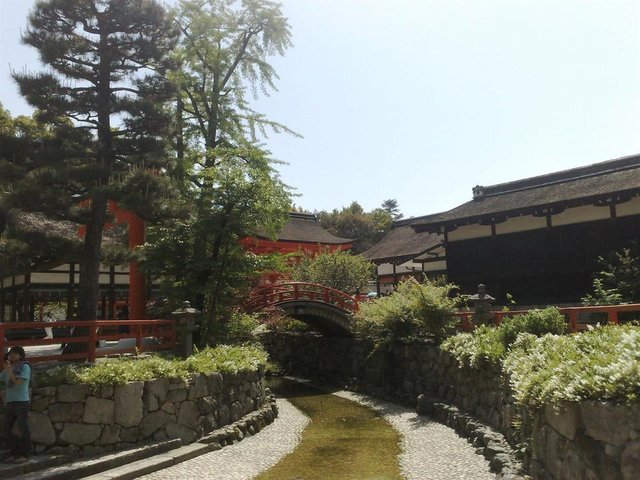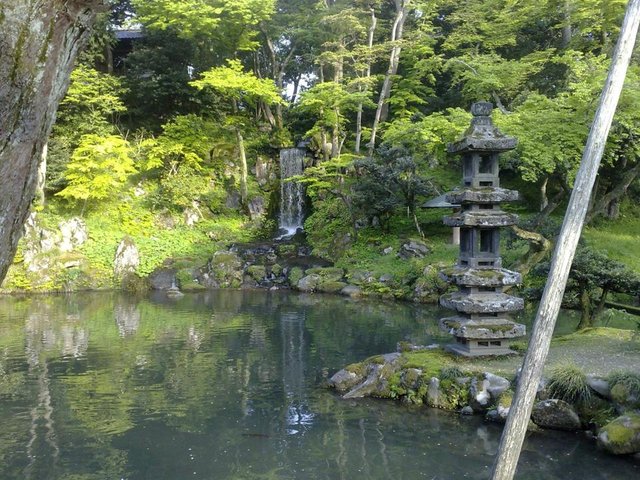 It's really a destination that I recommend without any hesitation!
Feel free to check out my videos of this trip (due to time constraints I haven't remastered everything yet but there are already some of them)
As well as those of last April when I returned 10 years later with my 2 sisters
If you liked a small
[ Upvote / Follow / Resteem ]
is welcome ;) @imtase
Previous posts (EN):
[ Phuket Carnival 2019 ] High Season opening 🥳🎉 (include 4K Video)
[ BANGKOK ] Phra Sumen Fort & Santichai Prakan Pavillion
ไร่เตรยาวรรณ - Terayawan Park in TAK province, Phop Phra District [ Thailand ]
🌞 Sunrise over the beautiful Phop Phra district 🌴 [EN/FR]
On the road of พบพระ (Phop Phra)
Steemfest with family? Have a look at Safari World Bangkok
Rawai landing ️ pier & Fish market [Phuket, Thailand]
[Discovering Phuket] - Old Town Night Market in Walking Street
---
Posts Précédants (FR) :
Direction พบพระ (Phop Phra) dans la province de ตาก (Tak) - Thaïlande
Steemfest en famille? Laisser vous tenter par Safari World 🐅🐒 Bangkok et sa réserve d'animaux en liberté
🌴🏖️🌞 Rawai, sa jetée et son marché aux poissons atypique 🐟🐡🦑🐠
[Tranche de vie] Phuket Boat Lagoon
Welcome to LAOS - ຫລວງພຣະບາງ (visite de Luang Prabang)
[Retour vers le passé] Japon - Intro & Shinjuku
Nong Nooch (Tropical Botanical Garden)
Promenade sur les คลอง (khlongs) à กรุงเทพมหานคร (Bangkok)
L'ancien Siam - เมืองโบราณ (Muang Boran)