Ancient Siam - เมืองโบราณ (Muang Boran)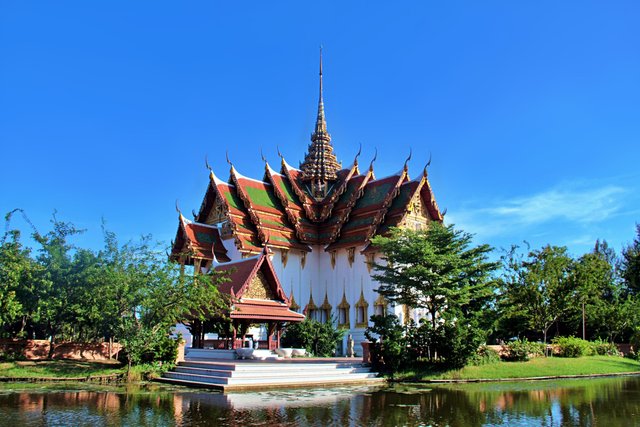 Read "Ancient Siam - เมืองโบราณ (Muang Boran)" on TravelFeed.io for the best experience
---
Today I'm taking you on a trip to the Ancient Siam - เมืองโบราณ (Muang Boran) made some time ago now with my 2 sisters (they gave me the pleasure of coming to visit me in Thailand) and my sister-in-law.
---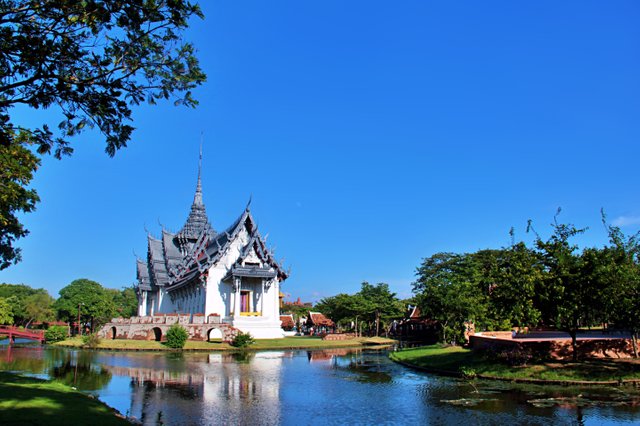 The Sanphet Prasat Palace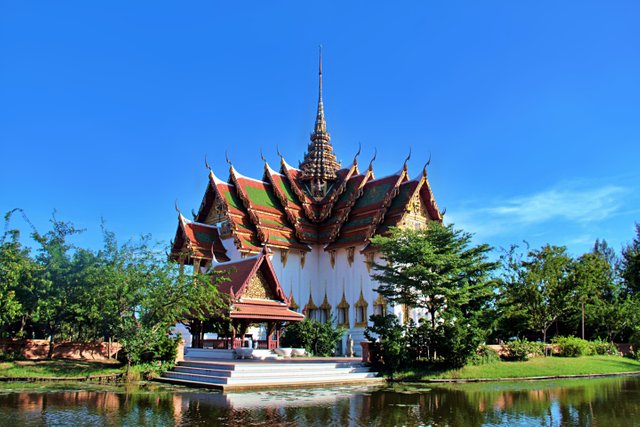 the Dusit Maha Prasat Palace
---
เมืองโบราณ (Muang Boran) located 30 km south of Bangkok, created by the Thai millionaire businessman Lek Viriyaphant (1914 - 2000), is a reconstruction on 128 hectares (200 acres) of Thailand from North to South over different eras. Ancient Siam is dubbed as the world's largest outdoor museum (Wikipedia)
From Ideology to The History you can experience - Mr. Lek Viriyaphant
---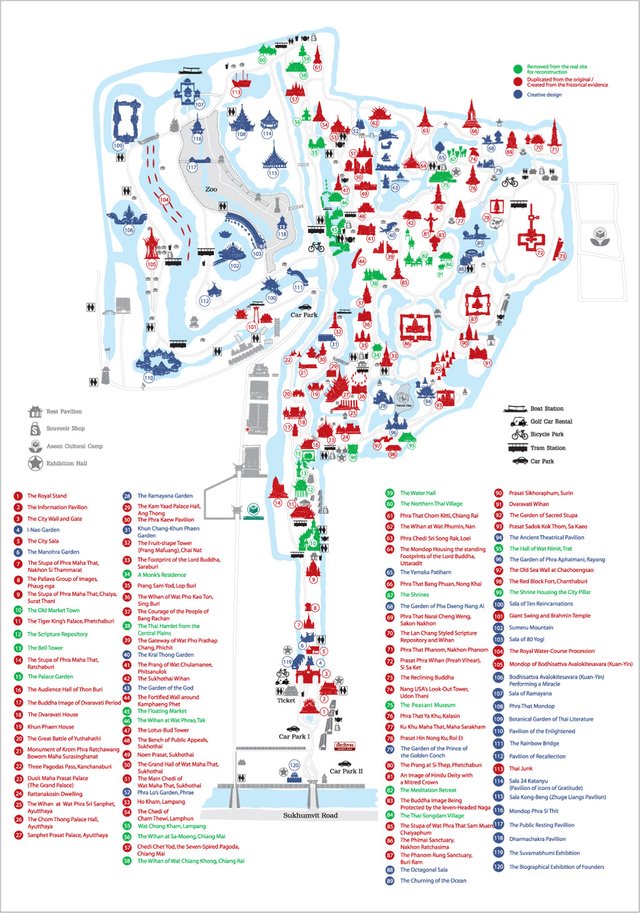 [source: wikipedia]
---
The ticket price includes bike ride and tram ride (more information about ticket), the best way for me to enjoy the visit of the park is by bike. Bikes that you can choose at the entrance.
---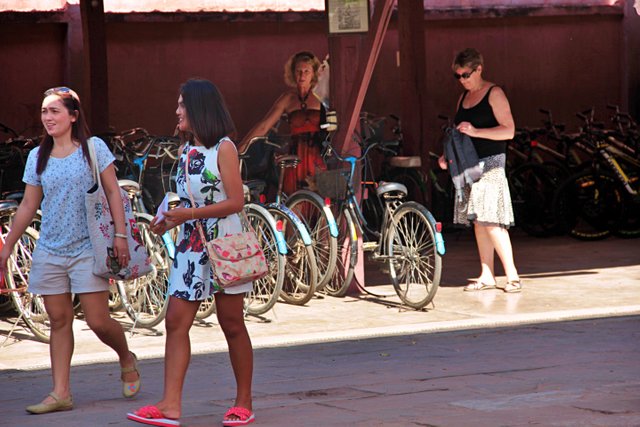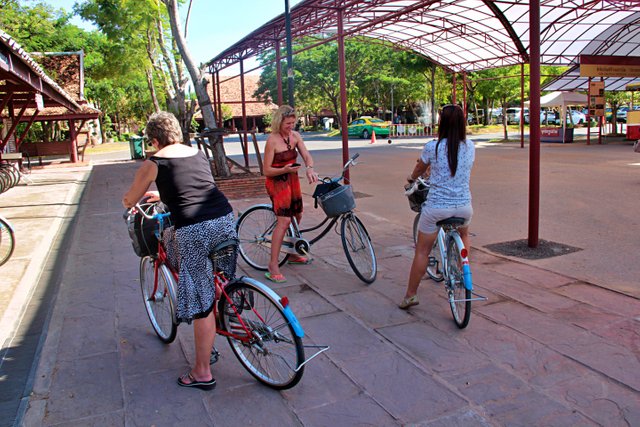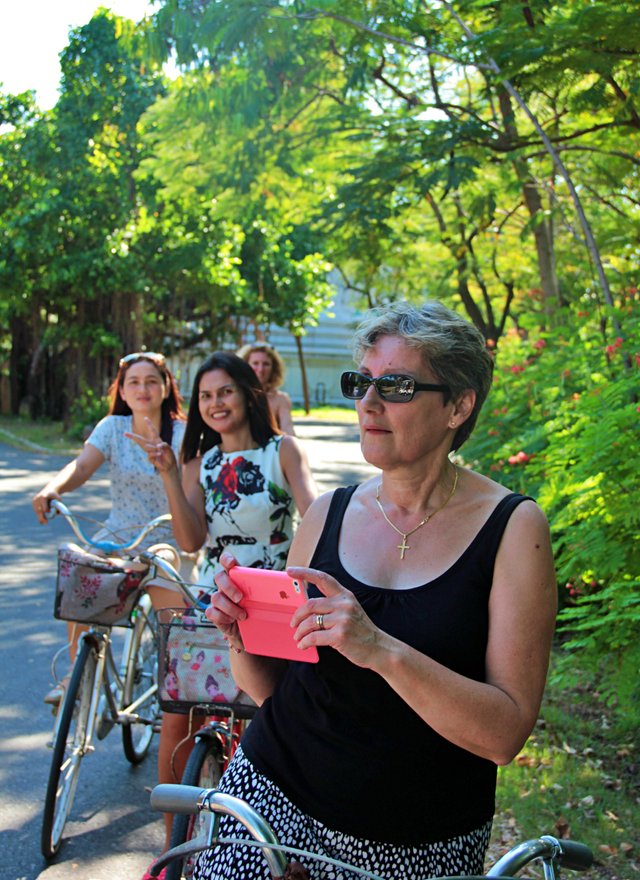 ---
One of the first things that strikes at first glance is the attention to the fine detail. Even if they are reproductions, we can see that Lek Viriyaphant was a great lover of Thailand, so many details and care have been taken, both outside and inside.
---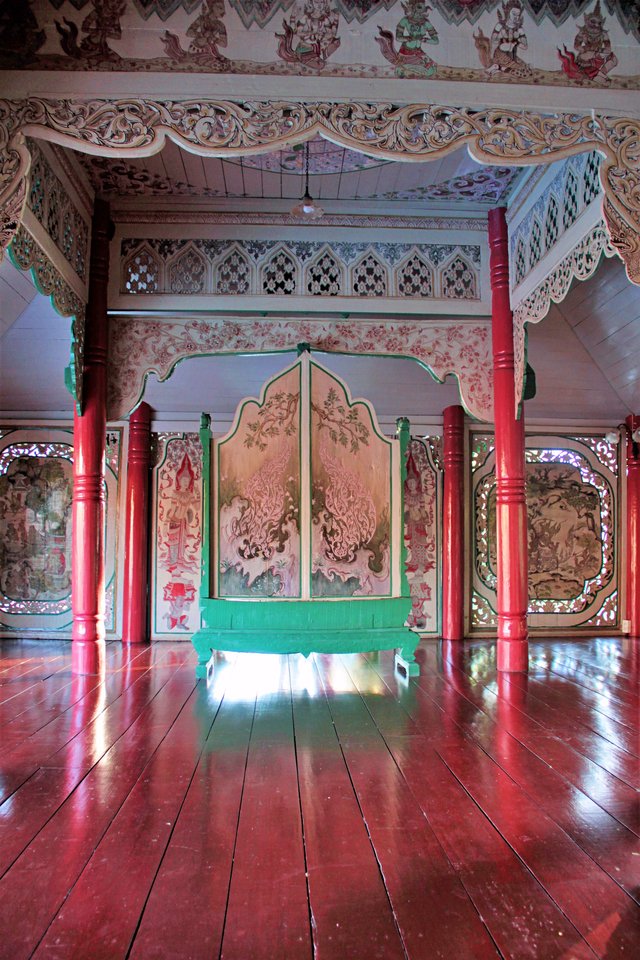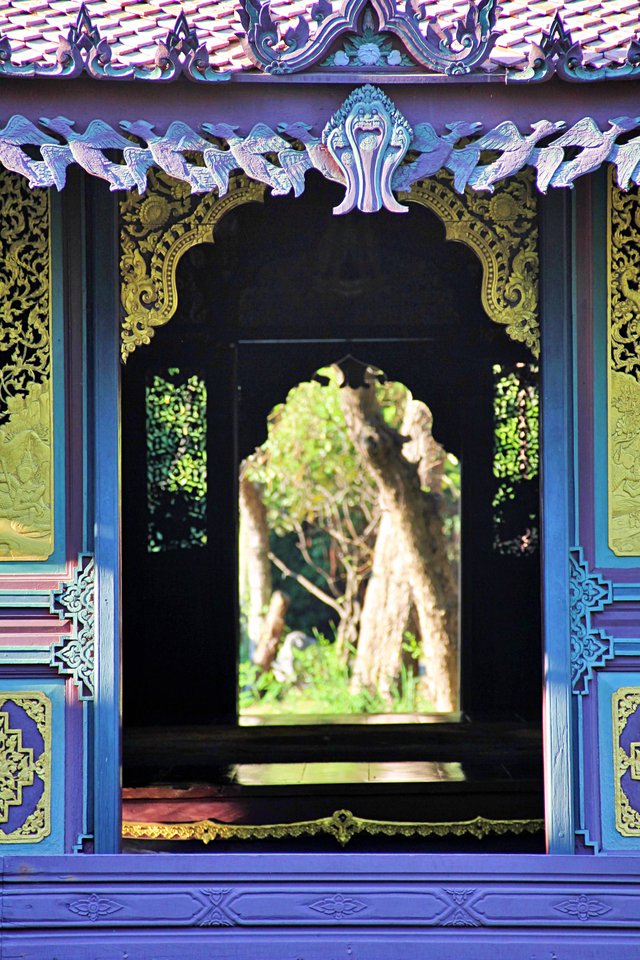 ---
We are easily transported by this atmosphere which makes us discover different aspects of Thai history through its architecture. Whether it is from the beginning of its history like here with Prang Sam Yod (13th century).
---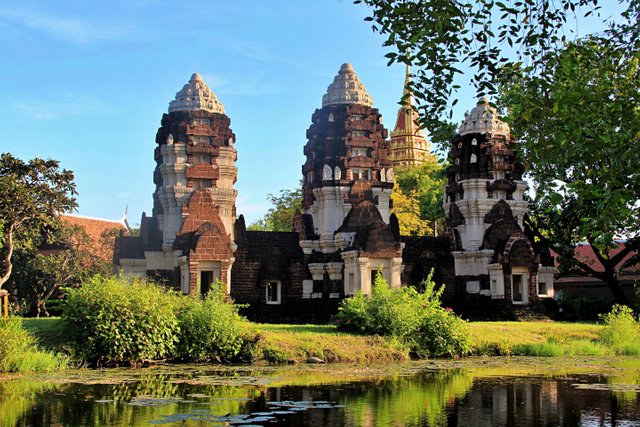 ---
Or in the reconstruction of a village such as the floating market that represents local life in the central plain of Thailand, totally immersive. I think this is one of the points that took us the most time to visit. The map gives a good idea of it size.
---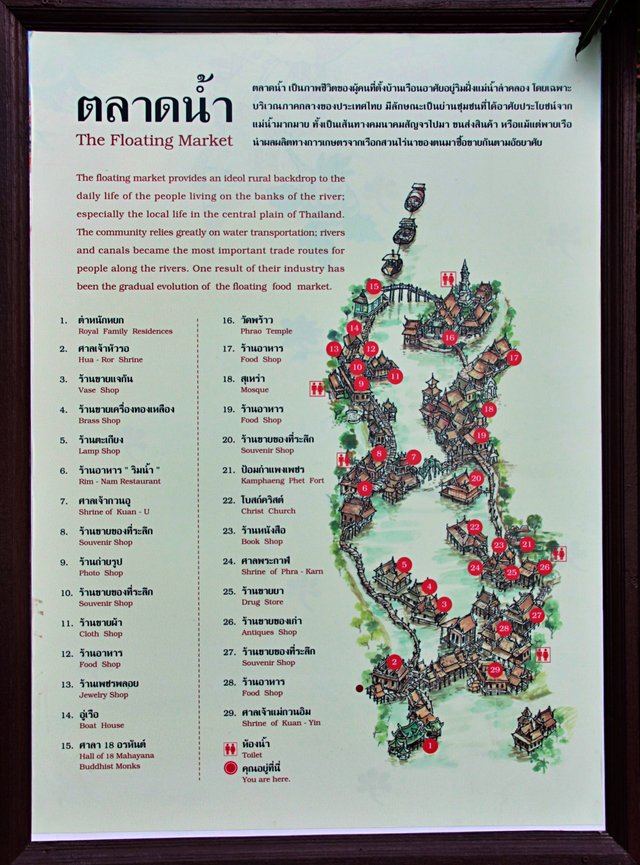 ---
In addition to being very pleasant, the floating market is animated by the presence of numerous shops. Making the visit all the more interesting and pleasant.
---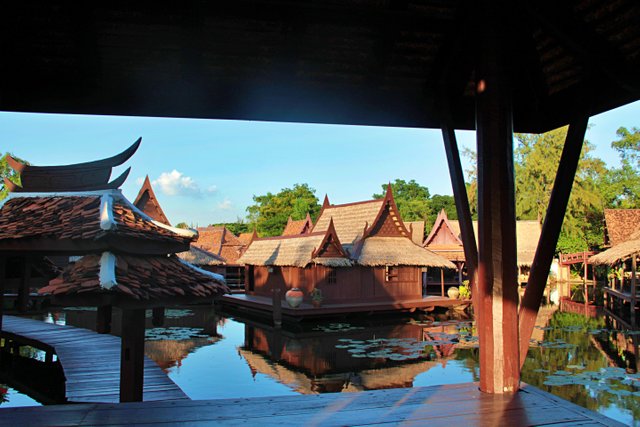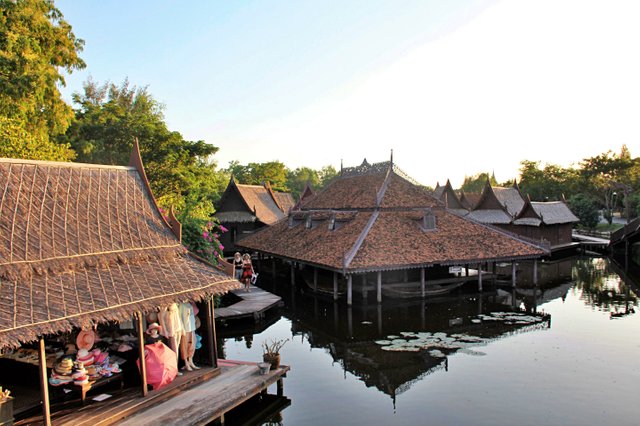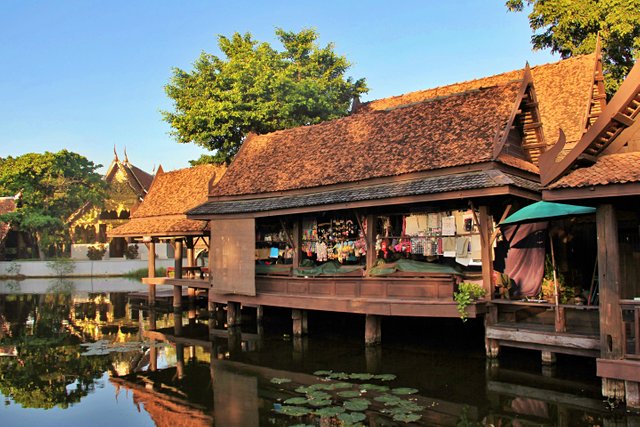 ---
The Old Market Town (Talad Bok) is not outdone with the atmosphere of an ancient Thai Community. Inspired by the residential of Tak Province, a region that I really appreciate, the place is nice to make a stop and eat.
---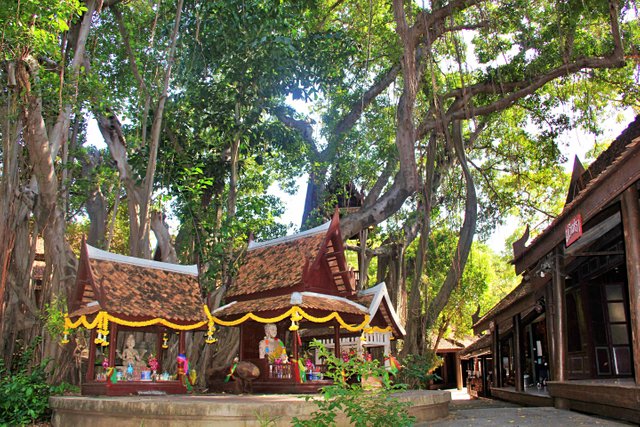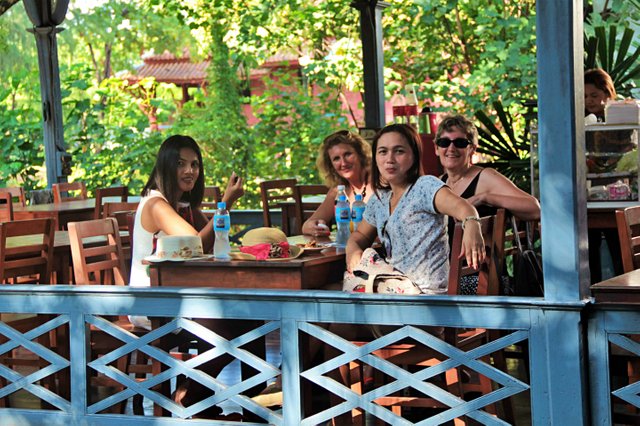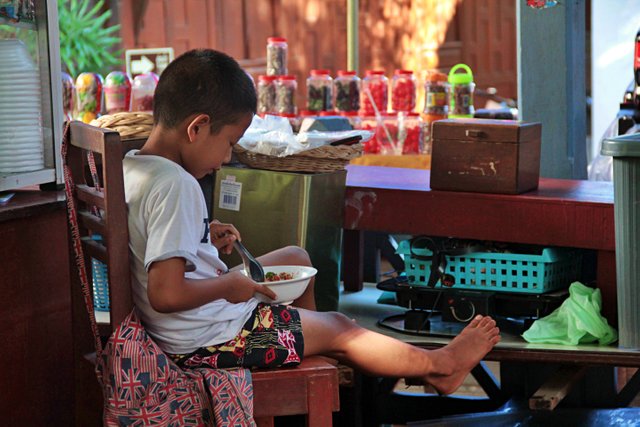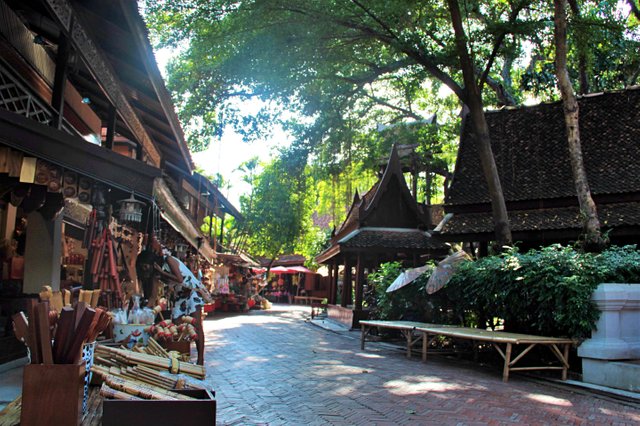 ---
And what to say about this variety of colors, each period shown is represented by the form of its constructions but also with its very diversified colors such as green for example here with the Royal Family Residences.
---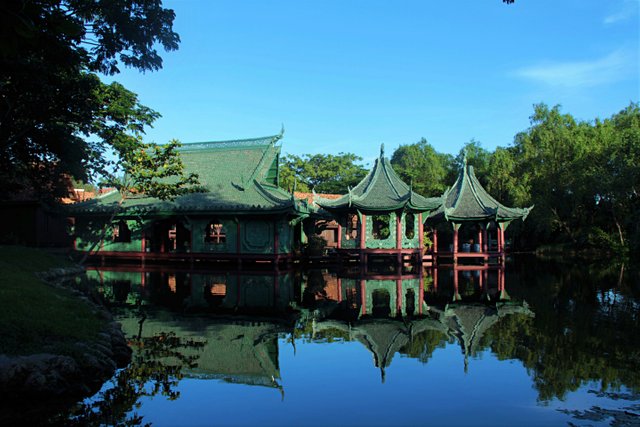 ---
Associated with brown and gold in an even different architectural style.
---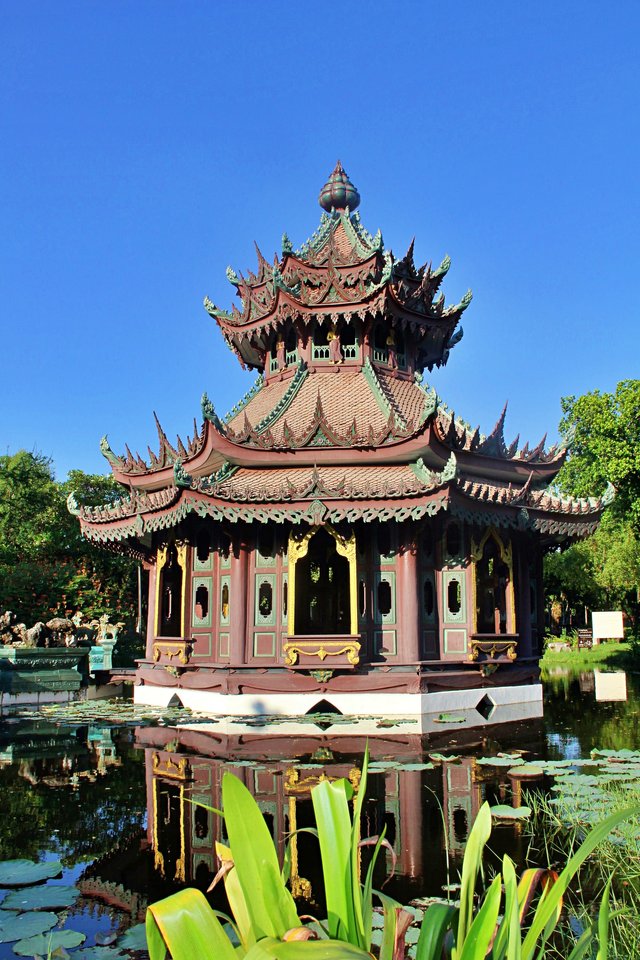 ---
See even darker colors with gold with the Wat Chong Kham, more amazing and located in the northern provinces of Thailand. We really walk through the ages forgetting by the same token the present to let ourselves be enveloped by the beauty of the place and this feeling of tranquility.
---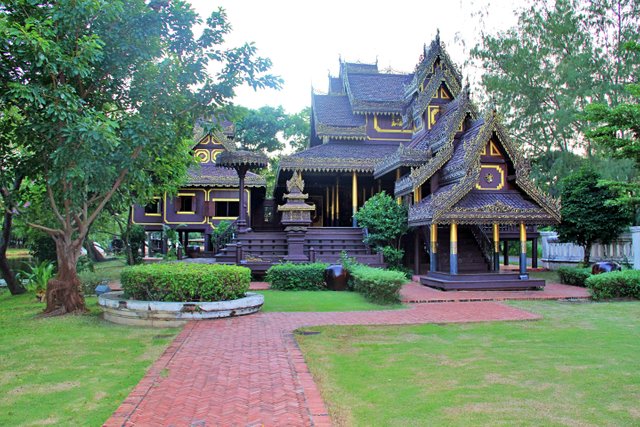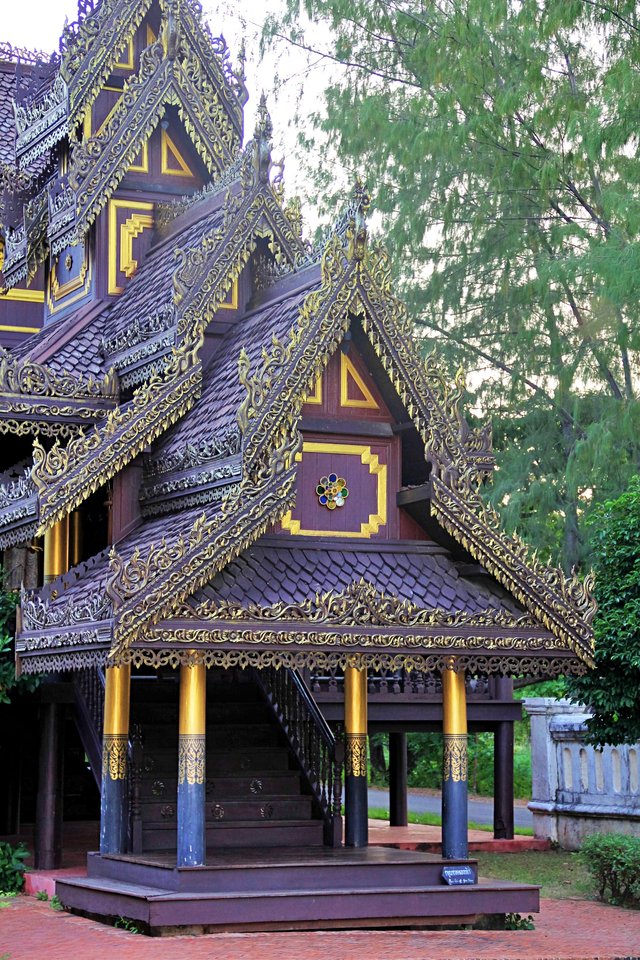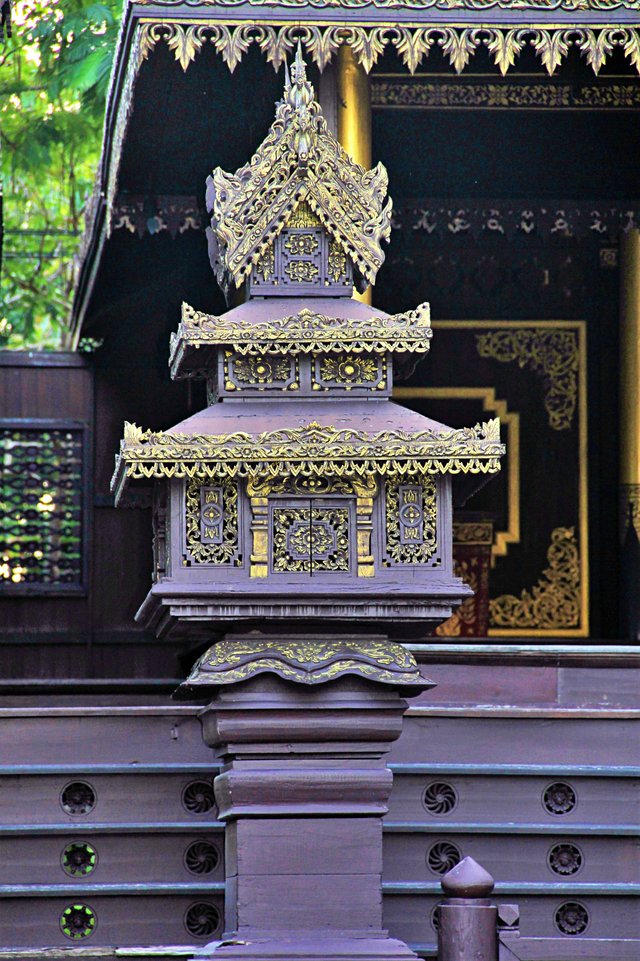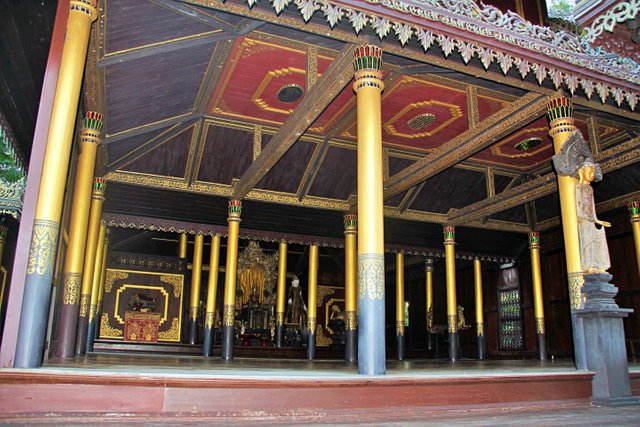 ---
The interiors are not to be outdone and the visual spectacle is simply amazing.
---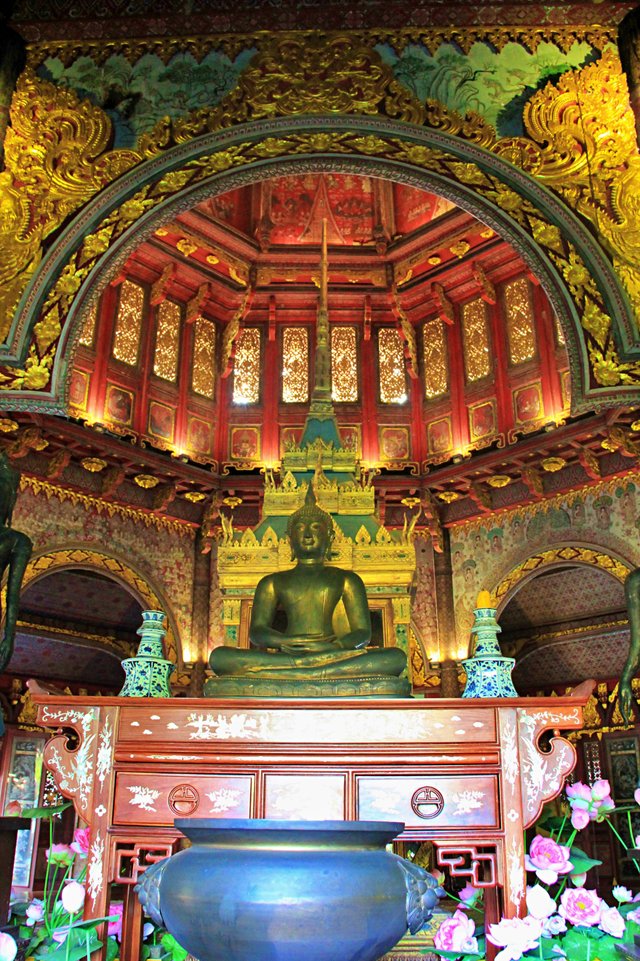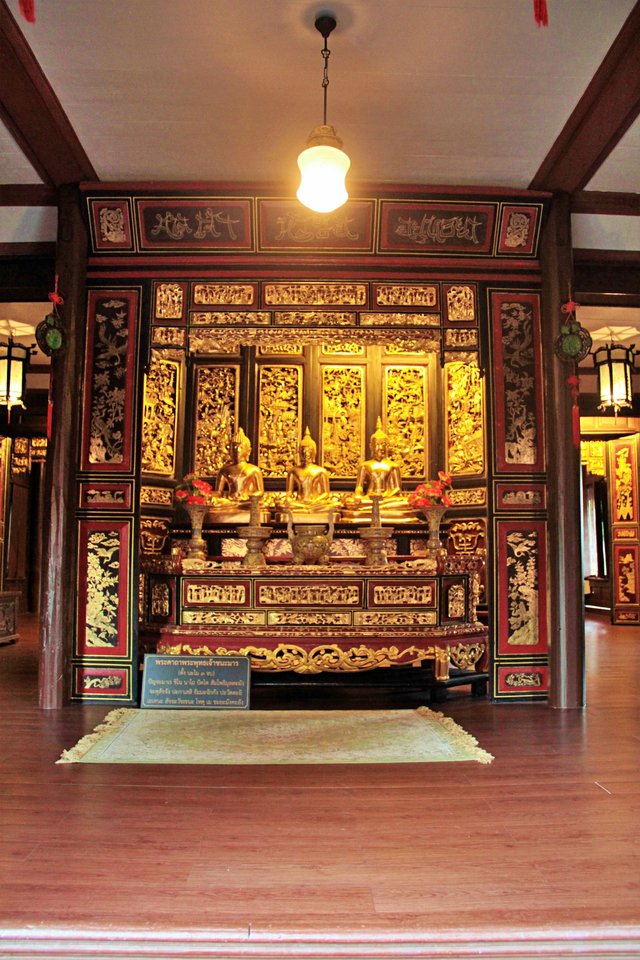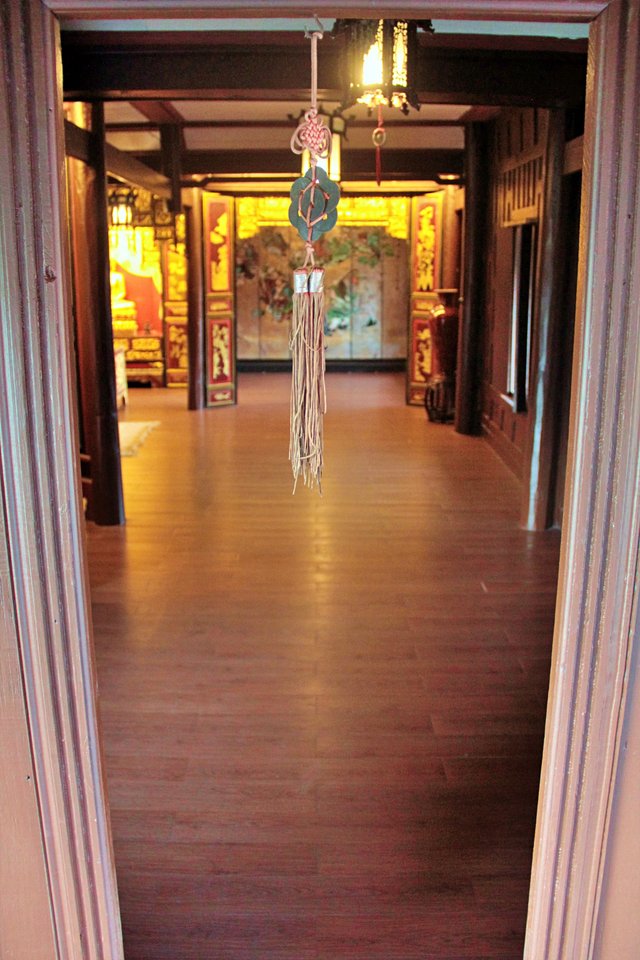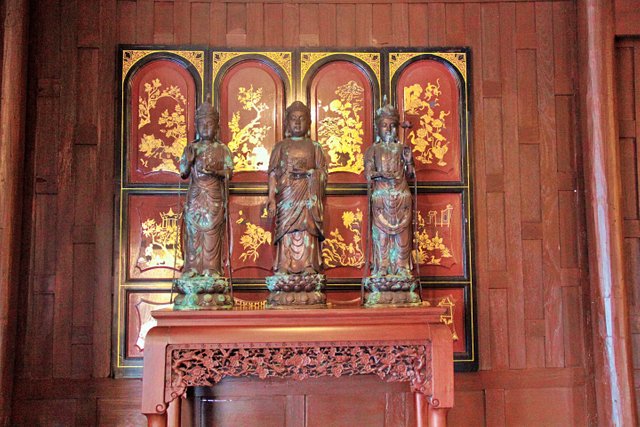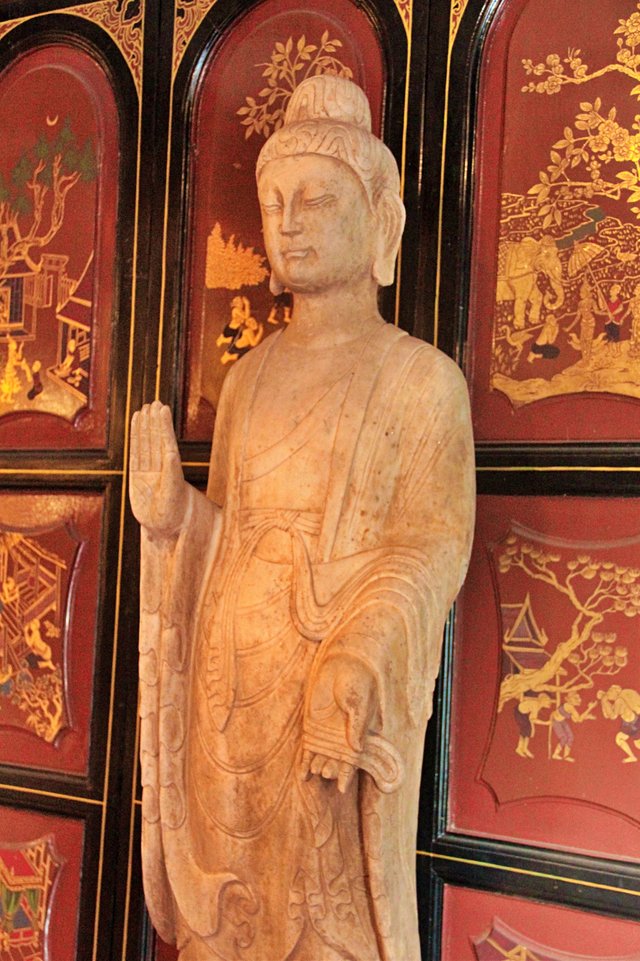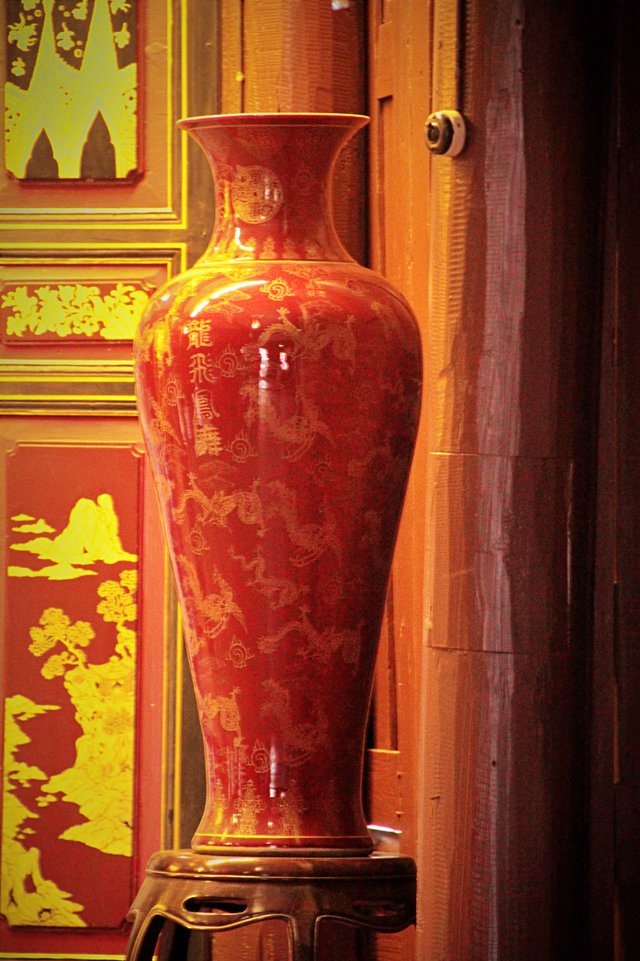 ---
And to think that this is only a very small preview of what you can discover on the site, well yes, it's necessary to keep a little bit to give you the desire to go for a ride 😁 Moreover we already arrive at the end of the day and it's time for us to leave. See you for the next adventure 😉
---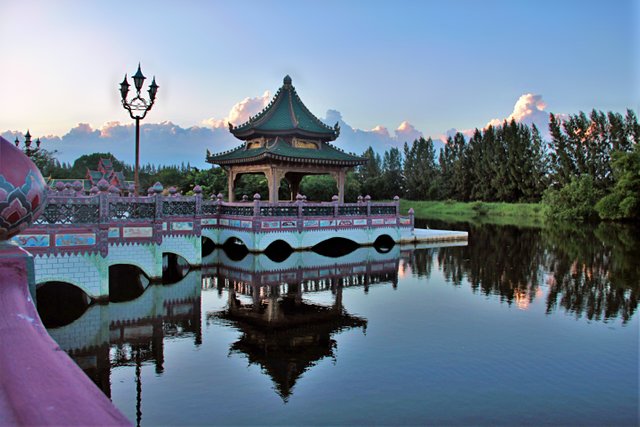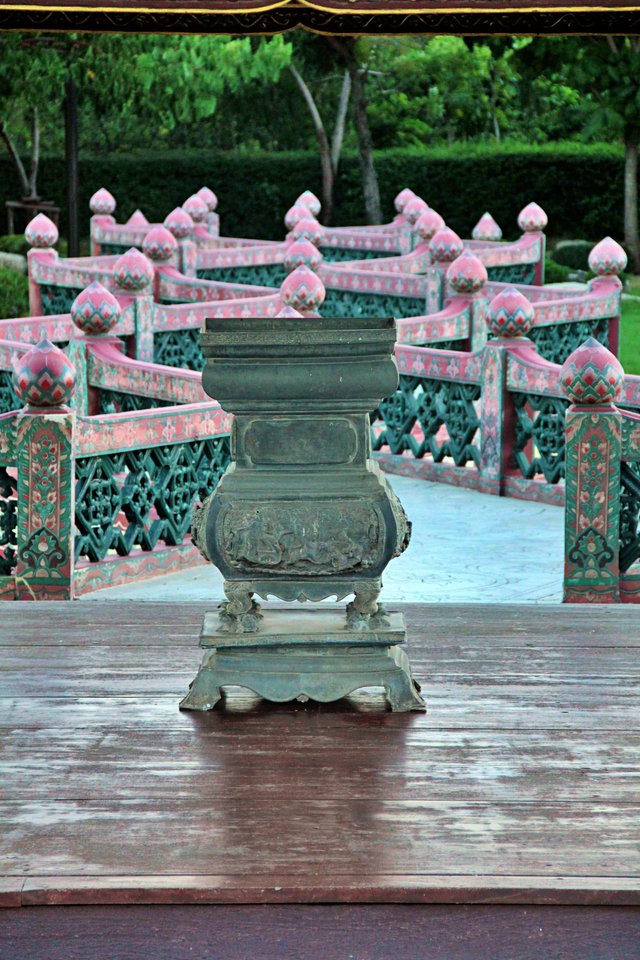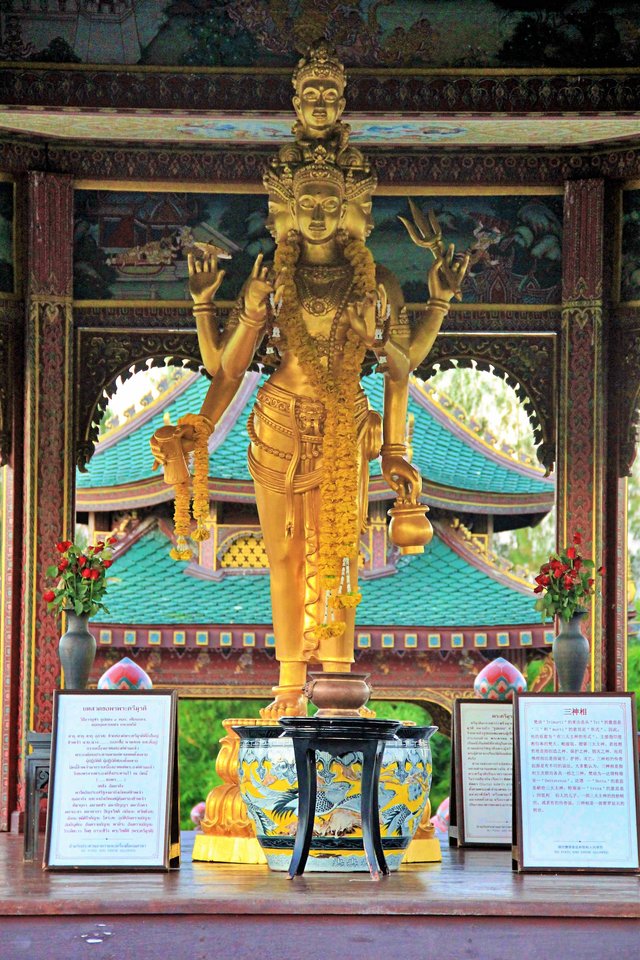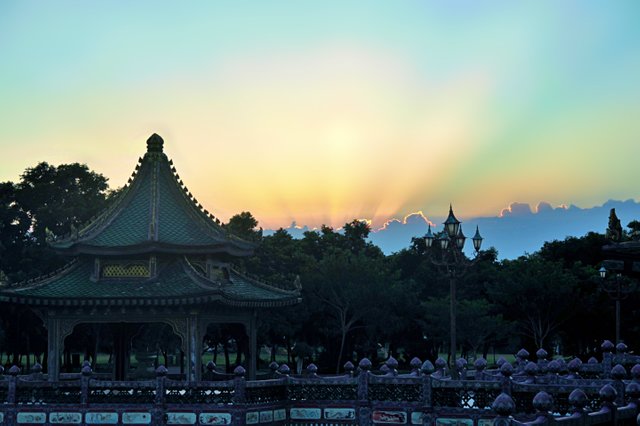 ---
All the pictures were taken with my Canon EOS 60D mounted with a EF-S 18-135mm 1:3.5-5.6 IS lens
Address
The Ancient City
296/1 Moo7 Sukhumvit Road,
Bangpoomai, Amphoe Samut Prakan
Samut Prakan Province 10280
Contact
Tel: 02-3234094-9
Website: https://www.muangboranmuseum.com/en/
Opening
Open Everyday
Opening Hours: 9.00-19.00
How to go there
Itinerary by BTS Sky train.
45 Minutes from BTS Siam – BTS Kheha
Saturday – Sunday Free shuttle service Between
BTS Kheha – Muangboran Museum
---
If you liked a small
[ Upvote / Follow / Resteem ]
is welcome ;) @imtase
Previous posts (EN):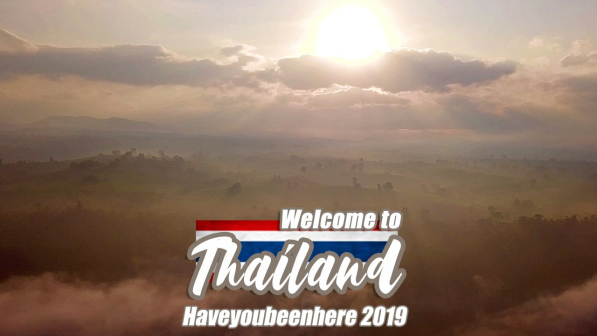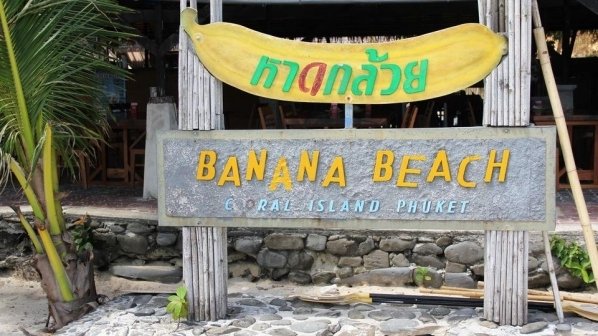 [ Thailand ] 🌞 Sunrise in 4K on the hilly landscape of Phop Phra 🌄
[Back in the past] Japan: ⛩️ A trip like no other 🌸
[ Phuket Carnival 2019 ] High Season opening 🥳🎉 (include 4K Video)
[ BANGKOK ] Phra Sumen Fort & Santichai Prakan Pavillion
ไร่เตรยาวรรณ - Terayawan Park in TAK province, Phop Phra District [ Thailand ]
On the road of พบพระ (Phop Phra)
Steemfest with family? Have a look at Safari World Bangkok
Rawai landing ️ pier & Fish market [Phuket, Thailand]
[Discovering Phuket] - Old Town Night Market in Walking Street
---
Posts Précédants (FR) :
Direction พบพระ (Phop Phra) dans la province de ตาก (Tak) - Thaïlande
Steemfest en famille? Laisser vous tenter par Safari World 🐅🐒 Bangkok et sa réserve d'animaux en liberté
🌴🏖️🌞 Rawai, sa jetée et son marché aux poissons atypique 🐟🐡🦑🐠
[Tranche de vie] Phuket Boat Lagoon
Welcome to LAOS - ຫລວງພຣະບາງ (visite de Luang Prabang)
[Retour vers le passé] Japon - Intro & Shinjuku
Nong Nooch (Tropical Botanical Garden)
Promenade sur les คลอง (khlongs) à กรุงเทพมหานคร (Bangkok)
L'ancien Siam - เมืองโบราณ (Muang Boran)
---
View this post on TravelFeed for the best experience.