#91: A Day-Out At Guhantara Cave Resort :)
Guhantara Cave Resort is India's first underground resort. It's located on the outskirts of Bangalore and provides with great activities and amenities for a relaxed weekend trip or a day-out. There's literally no activity/facility that you wish a resort to have and you find it missing in this amazing place! Last weekend I decided to visit it myself after hearing some great reviews about it.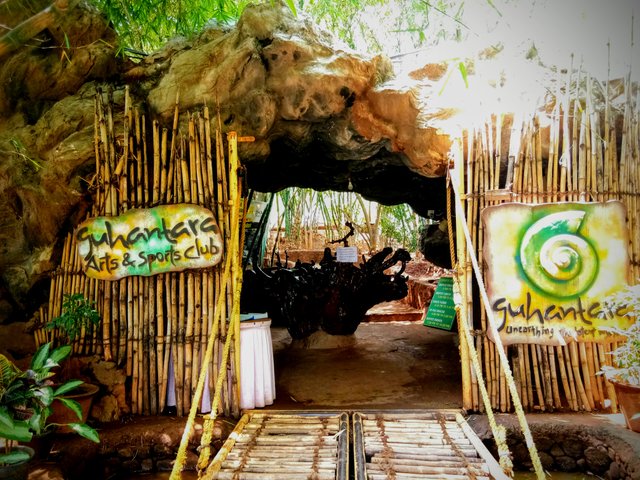 Since the place lies on the outskirts, the road leading up to it is traffic-free and the ride till the resort is just so peaceful.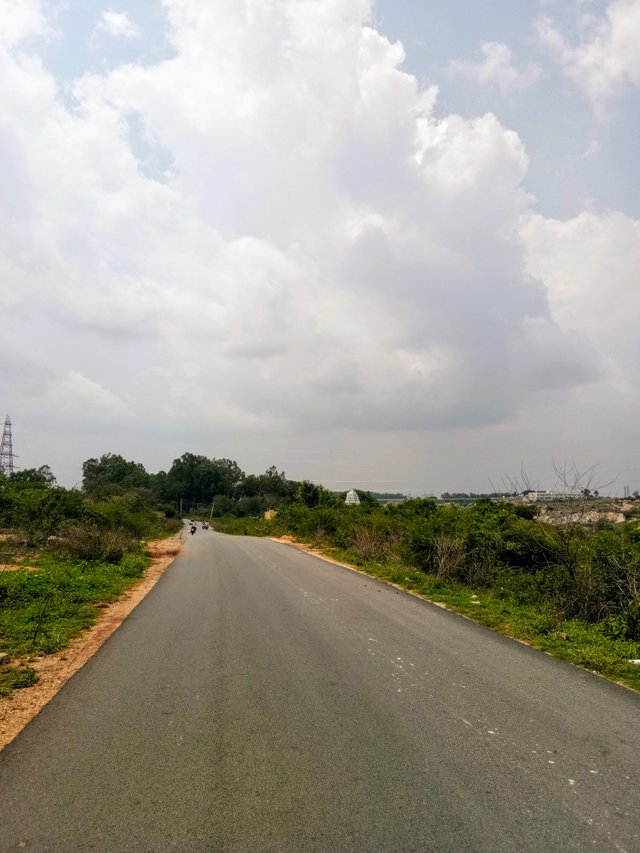 There are various packages available for visitors to select from. I decided to go with a day-out package that comprised of a welcome drink, lunch buffet, evening snacks, 3 free activity and access to few other amenities as well. But that's not all! You can pay for the rest of the activities and enjoy them as well at a very minimal rate.
When you first enter the resort, you'll be asked to walk through an underground tunnel to reach the auditorium.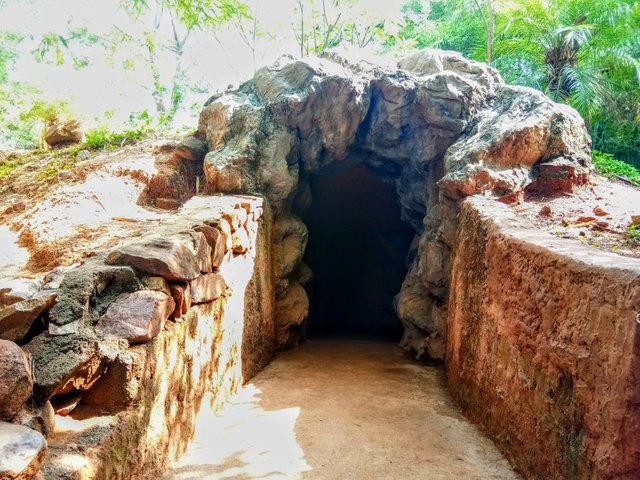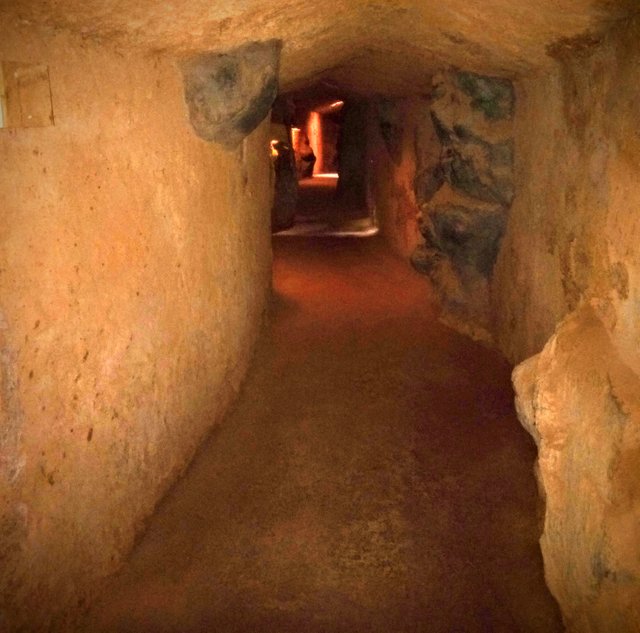 The auditorium is inside a cave and is huge in size! It's called Rangamandapa and has a swimming pool, rain-dance floor, bar and seating area as well. The DJ plays amazing numbers that will compel you to join the dance floor and dance your troubles away.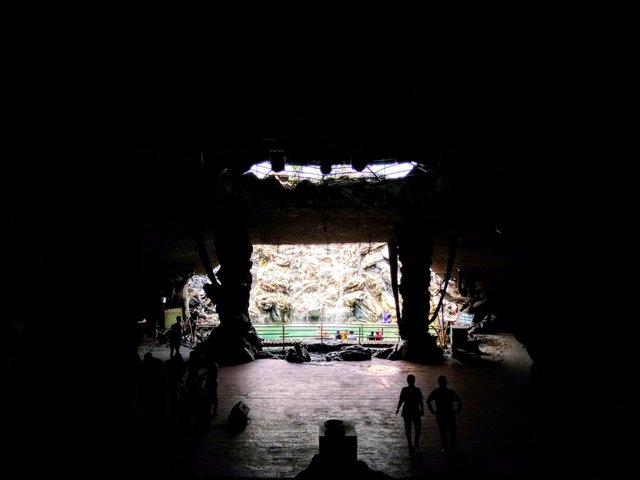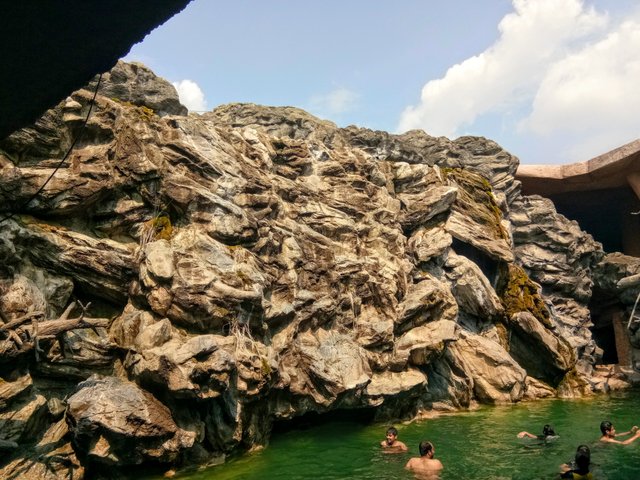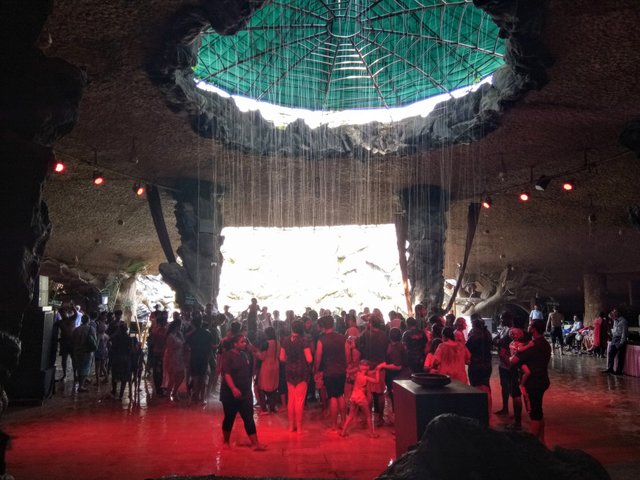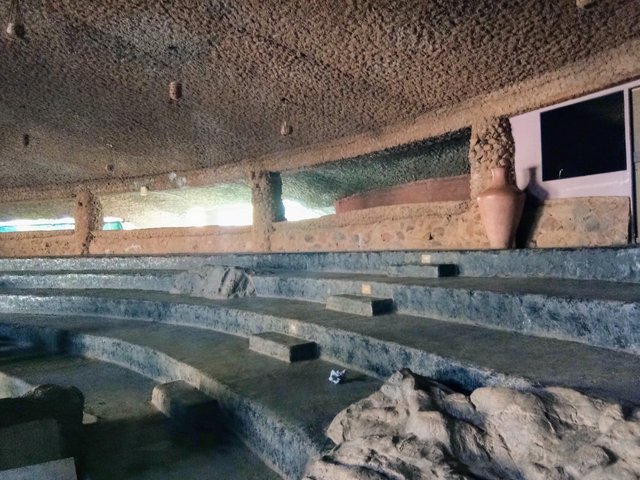 Coming to the lunch buffet, it was quite a spread! There were enough options for both vegetarians and non-vegetarians and everything tasted delicious.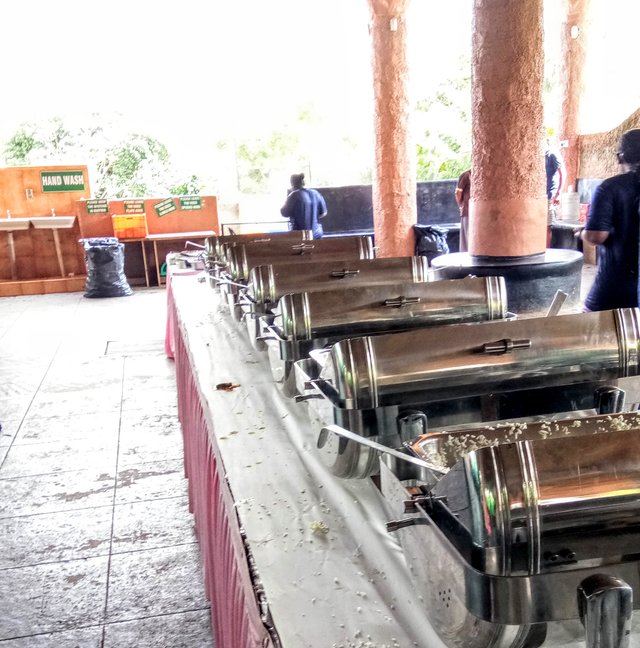 After lunch, we decided to check out the activities available. It was a long list! Outdoor games, indoor games, adventure activities, varieties of spa and a lot more! Just to give you guys an idea about the kind of activities available, I'll list down a few of them : Horse riding, quad bike, cricket, football, zorbing, zipline, fish spa, trampoline, rope courses, paintball, badminton, volleyball, foosball and a lot more! I tried fish spa for the first time here as it looked well maintained and clean.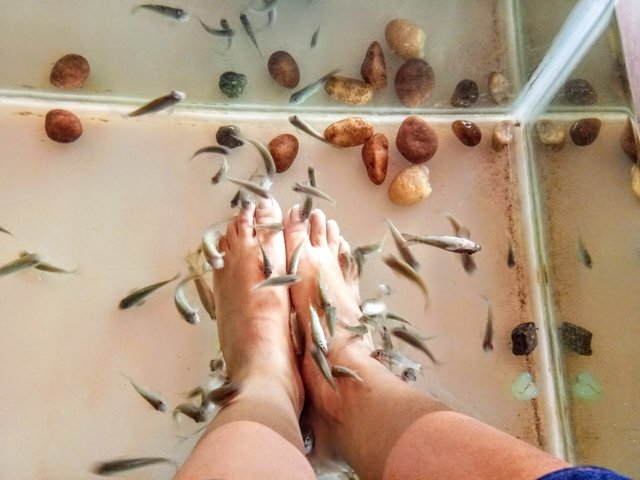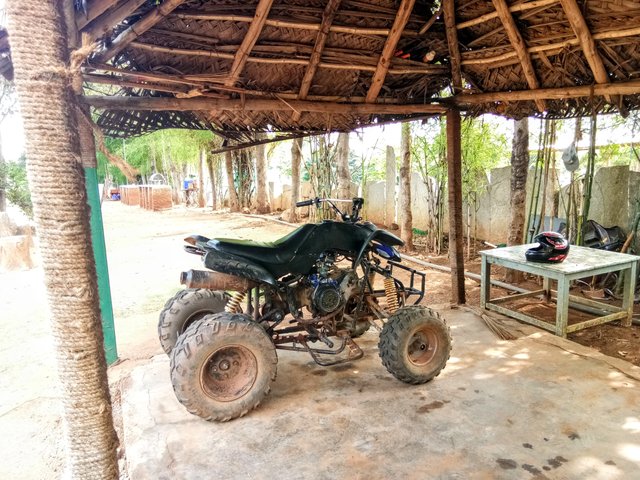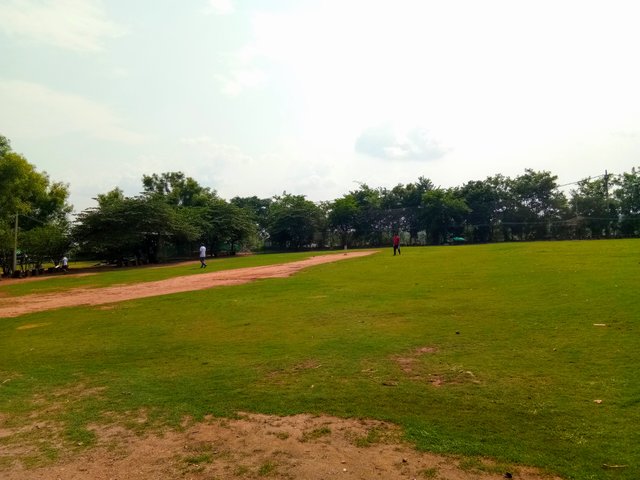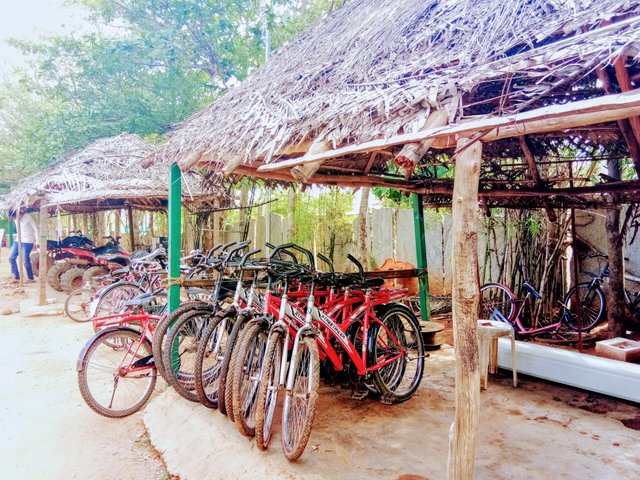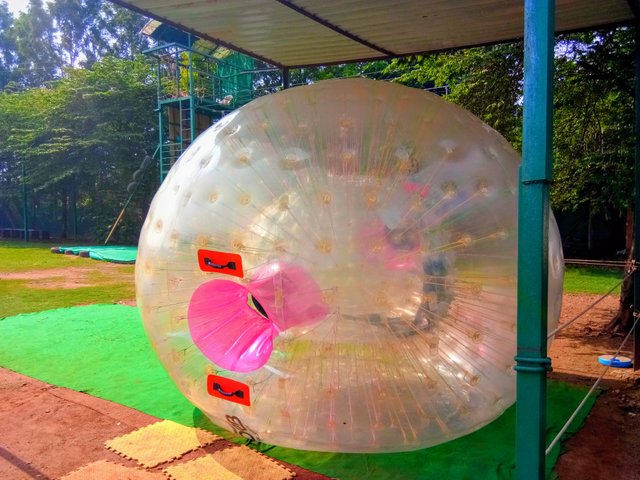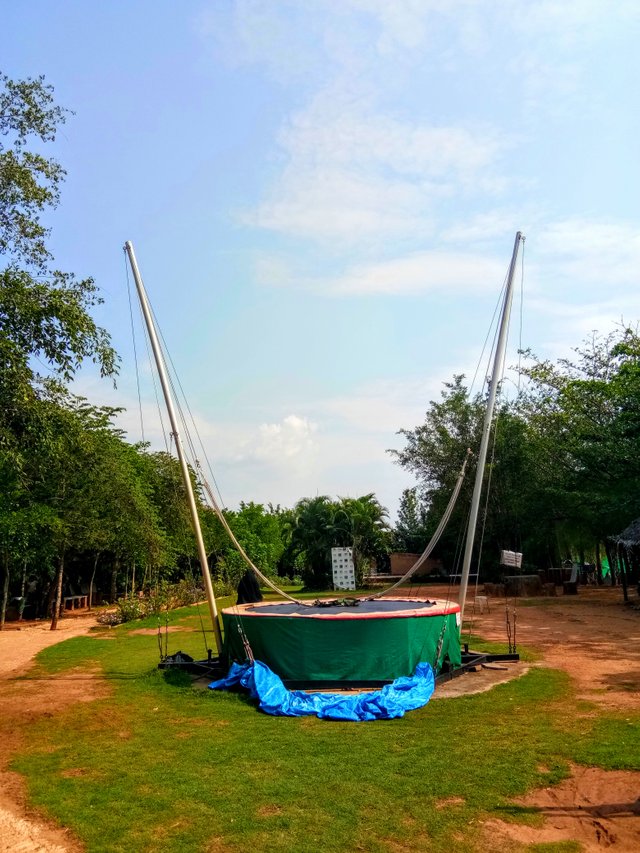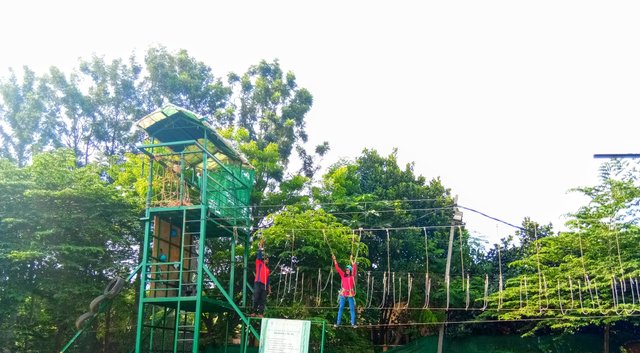 If you have enough time to spare, make sure to try their spa, which again, is inside a cave!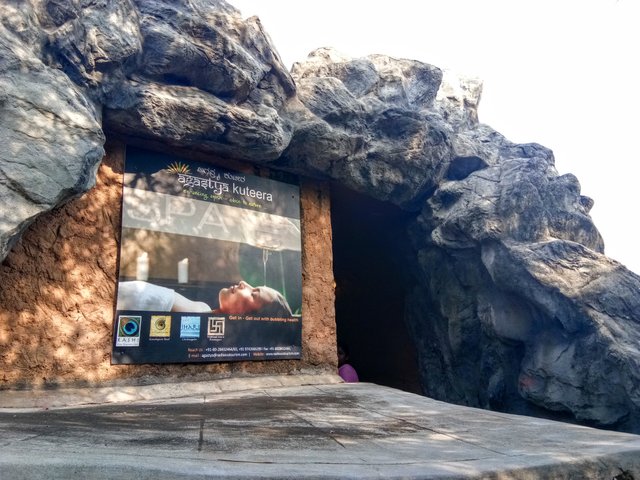 If you get tired after the activities, like we did, feel free to roam about and explore the grounds. It's spread across acres and acres of land and they've designed everything so beautifully. Even the normal seating area or a swing will catch your eye.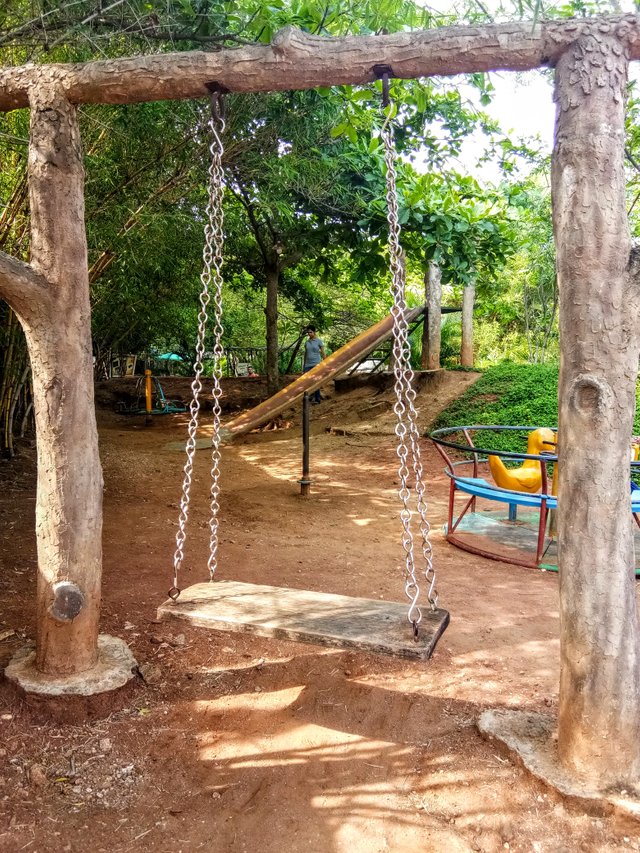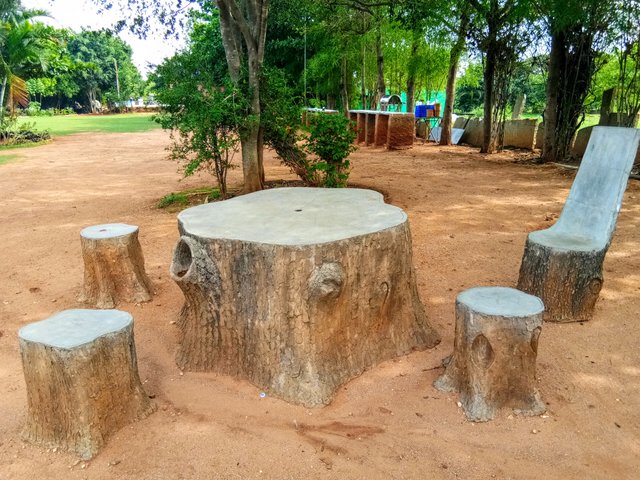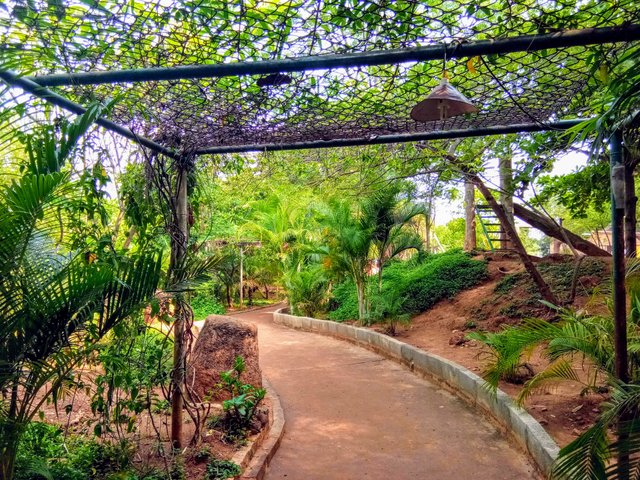 We left the place in the evening, after our snacks which comprised of tea/coffee, pakoras and biscuits. It was an extremely wonderful experience and under budget as well. I loved the concept of an underground resort and will definitely be visiting Guhantara Resort again. Thanks for reading :)
Cheers!
---
!steemitworldmap 12.8000 lat 77.4917 long Guhantara Resort d3scr