#102: Last Day Of The Ramadan Food Festival
The Ramadan Food Festival came to an end with the celebration of Eid. It was an amazing month for all the foodies in town as it provided us with the opportunity to try and taste so many varieties of food and drink throughout the month. The most popular places where these food festivals were held in my city (Bangalore, India) are Tilak Nagar, Frazer Town, Mosque road, Koramangala and Shivaji Nagar. Every place has something unique to offer and to add to your list of favourite items.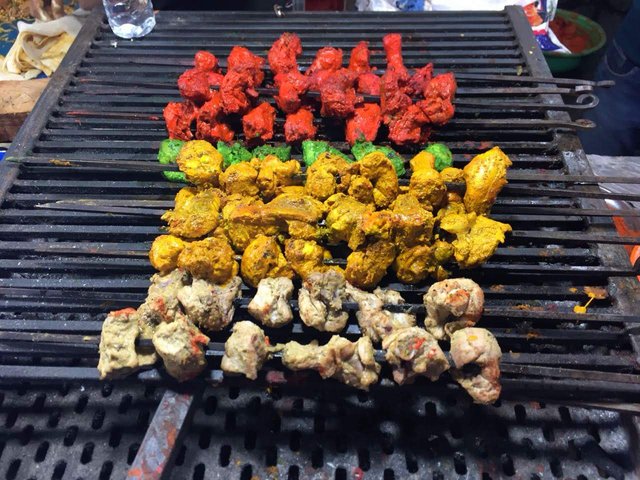 On the last day I covered two of the most popular streets: Tilak Nagar and Mosque Road. As the day marked the end of the festival, the streets were very crowded. But that wasn't the only change that I noticed. There were more number of stalls with more varieties of food. In Tilak Nagar, apart from food, there were stalls selling shoes, toys, jewellery, sandals, bangles, clothes and a lot more! There wasn't a single thing which I couldn't find. The price was extremely low as well!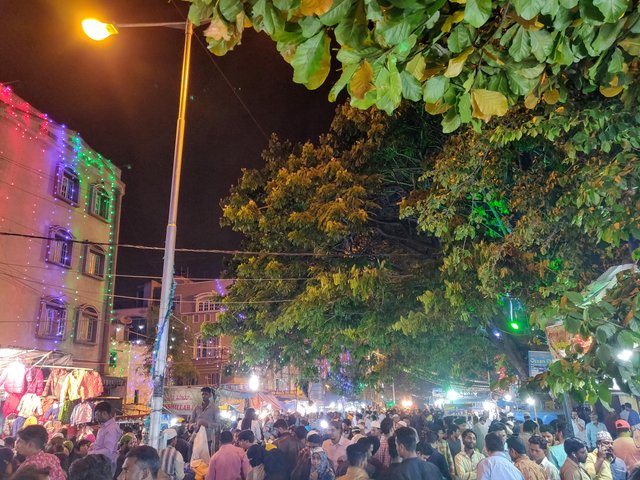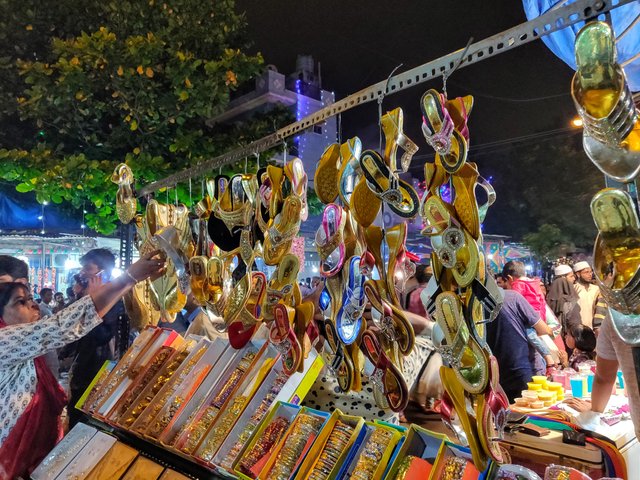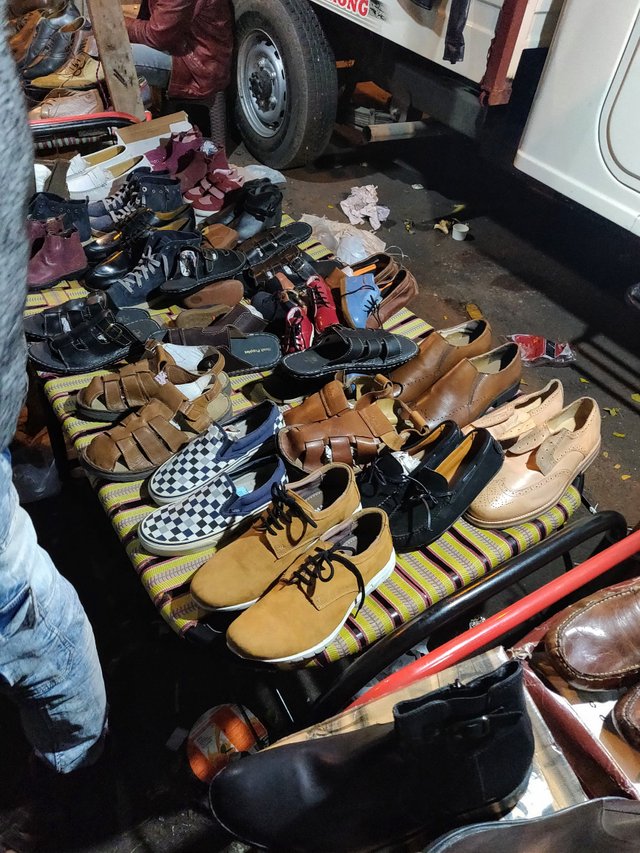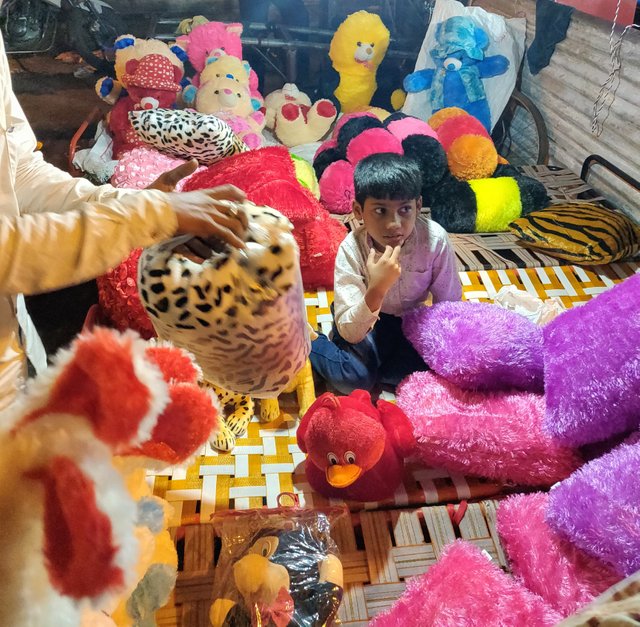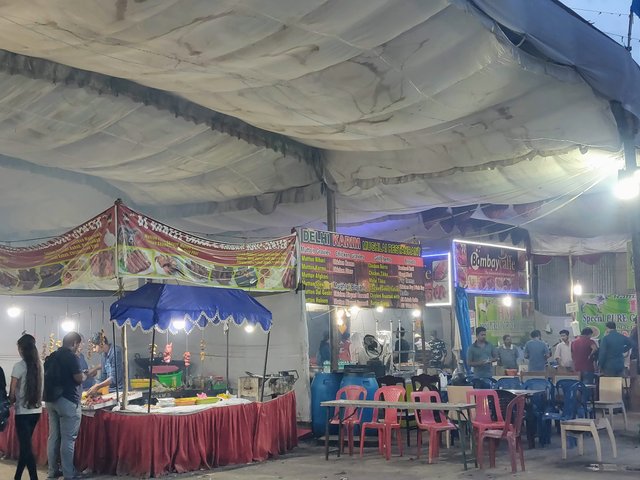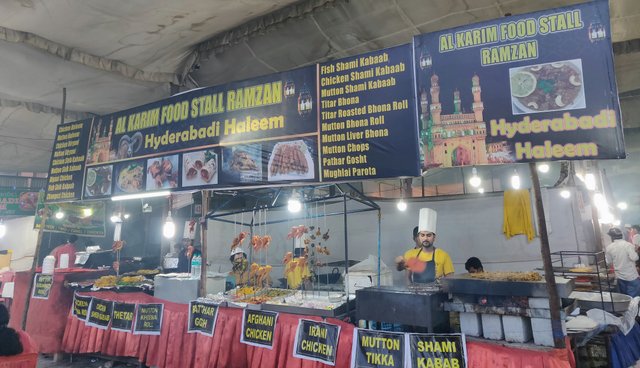 But enough about the other stalls. Let's just get down to business. FOOOOD!! That's what I was there for :D
(WARNING: Do not scroll down if you're already hungry!)
To all the brave hearts who are still here, let's proceed. In today's blog, I'd like to share my experience of the festival's last day and introduce you to the dishes that I've added to my list. I'll list down the items with a brief explanation for each so that you get an idea of the ones that you might like. Here it goes:
* Shahi Tukda :
This one tops my list! It was my favourite sweet dish and I couldn't get enough of it. The main ingredient is Bread. It's made with the help of bread, sweet curd and cream and then topped with dry fruits and cherries. It's not too sweet like some of the other desserts which makes it more likeable.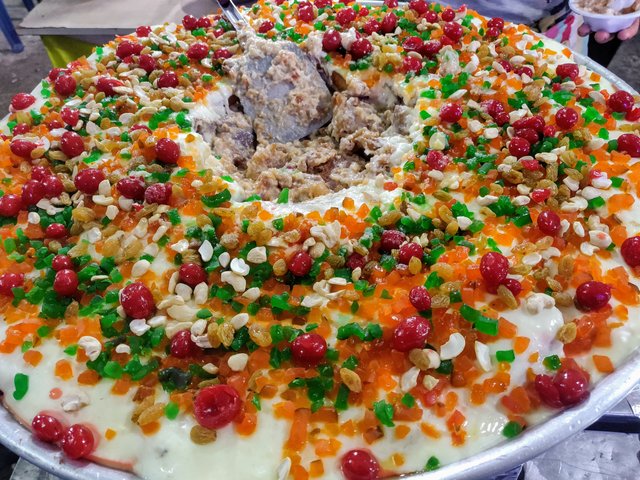 * Tandoors And Kababs :
Kababs and Tandoors can be found in abundance and of different kinds. Chicken and Quail kababs are the most sold items. The colour and taste depends on the ingredients used to marinate : mint(green), sauce and red chilli(red), turmeric and garam masala (yellow) etc.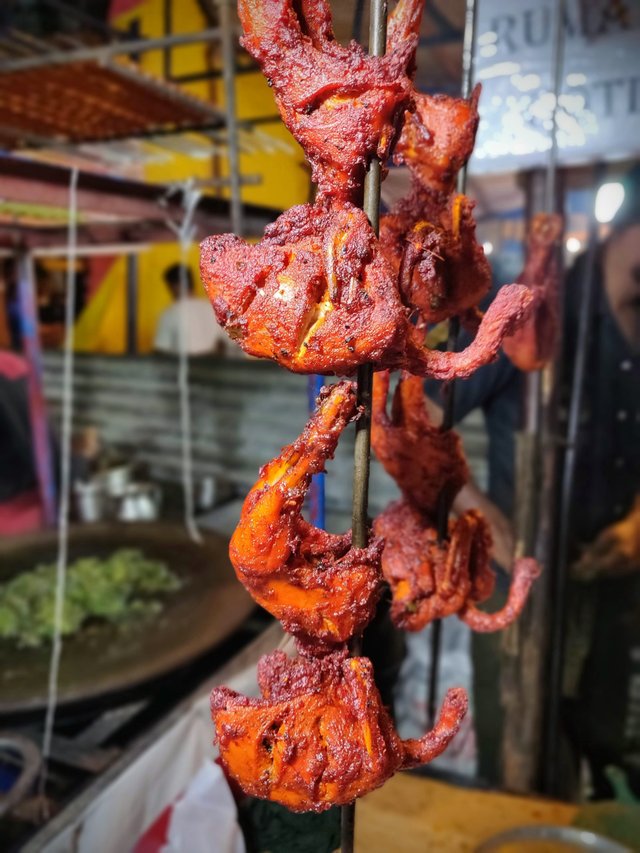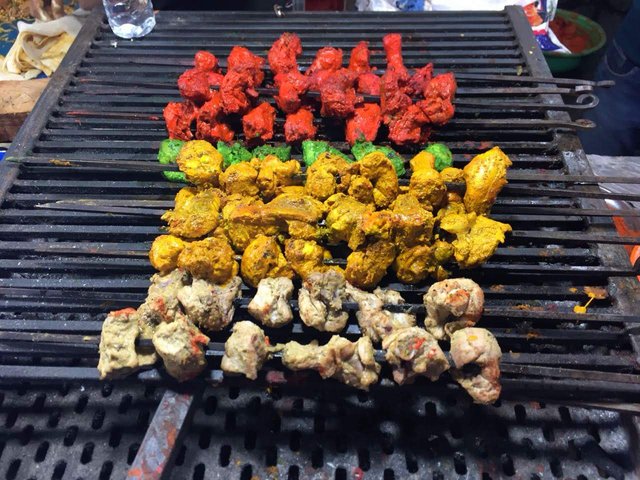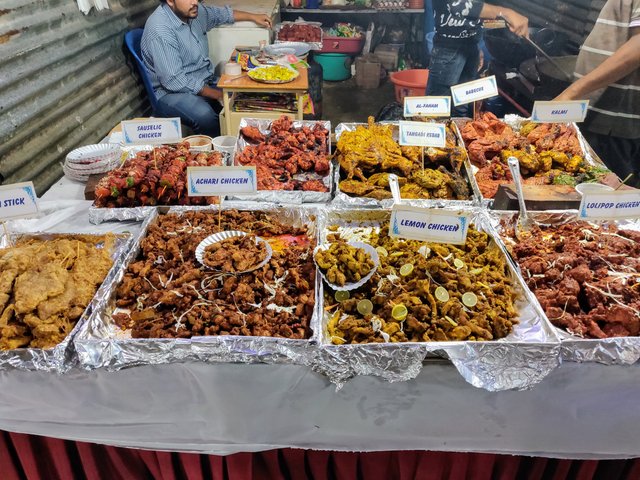 * Fried Fish :
Not much to explain here. The name is self-explanatory. Fishes are marinated and kept. You can either opt to eat fried fish or ask them to add curry to it if you're looking to mix it with paratha or chapati.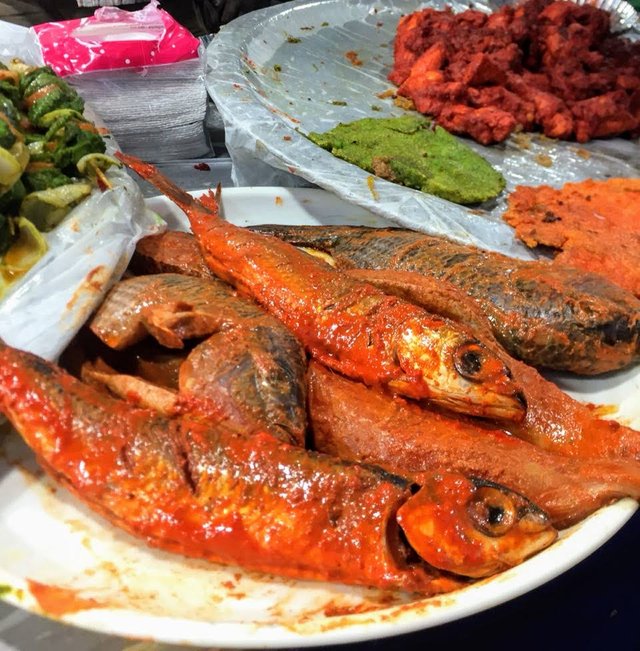 * Milkshakes And Juice :
With all the food lying around, you need something to digest it too :D. Go for the soda mixed juices which are available in so many flavours : lemon, blueberry, mint, strawberry. Also, there are roohafza, pomegranate shake, almond milkshake, pista milkshake and a lot more! Each glass will cost around Rs.40-70.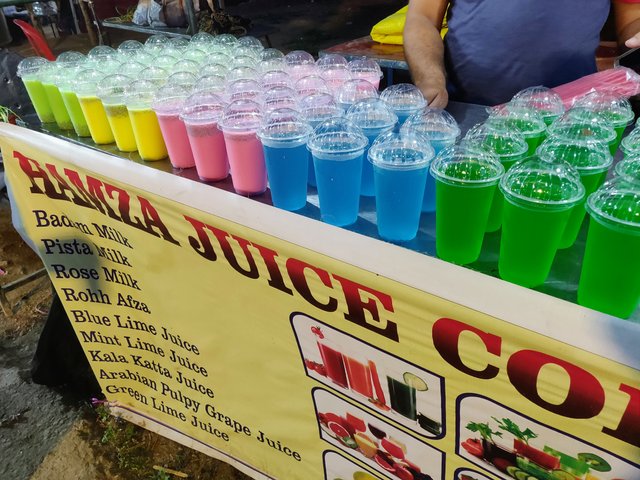 * Samosa :
Samosas are basically made of all-purpose flour with filling stuffed inside it and then fried. The fillings are available in the following varieties : chicken, veg, onion, paneer, egg and mutton.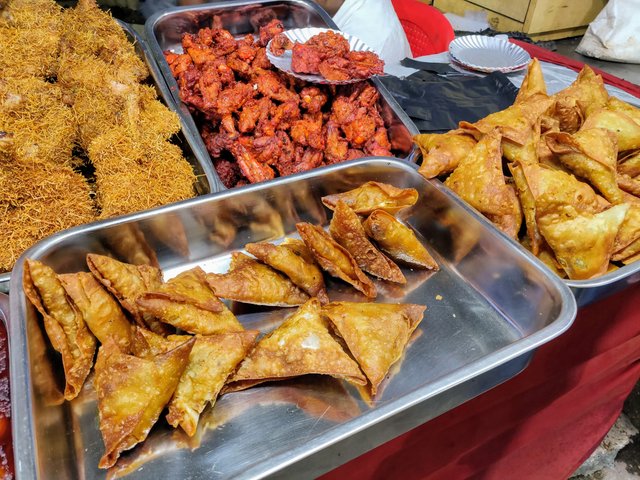 * Keema Paratha :
Keema paratha is made by stuffing minced meat (chicken or mutton) into a paratha which is again made with flour and then cooking it. The veg versions are also there but it comes nowhere close to the non-veg parathas in taste.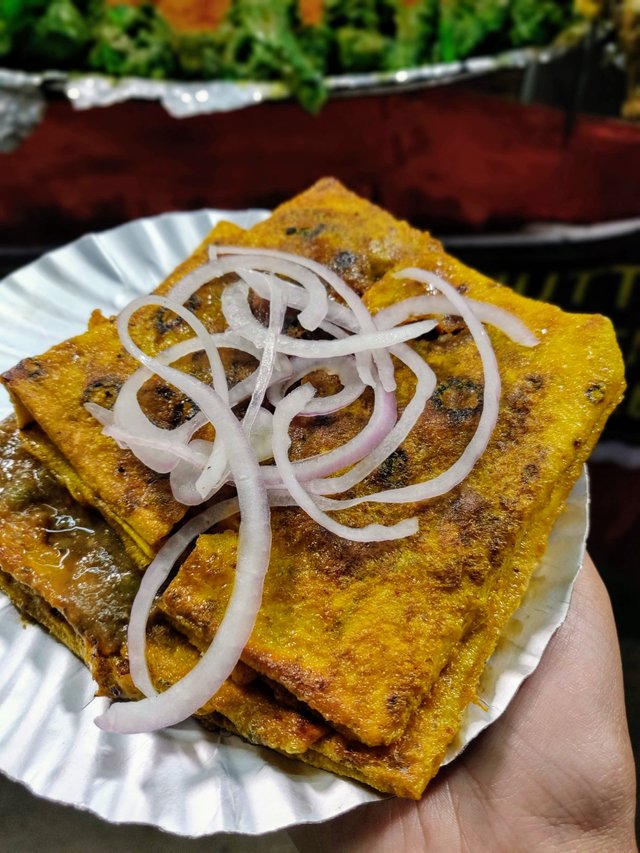 * Multi-Coloured Shawarma :
Meat is marinated and then stacked on a long rod and then slowly cooked over fire till the fat is completely burned. The multi-coloured one has three kinds of marinated chicken stacked on top of one another.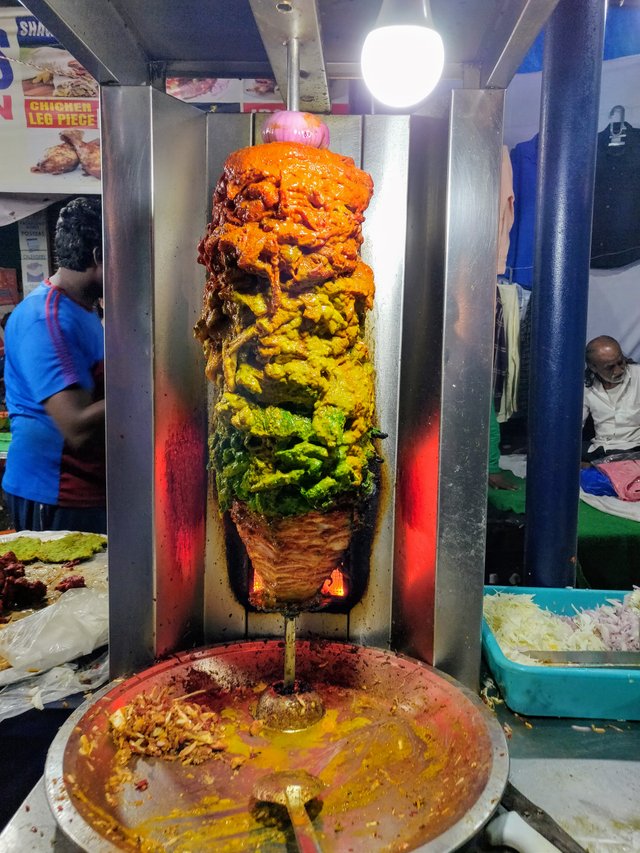 * Seekh Kabab :
Seekh kababs are the ones in which the pieces are hanging on a stick and cooked slowly over coal. Minced meat is also available in this form. It can be rolled inside a paratha and enjoyed as well.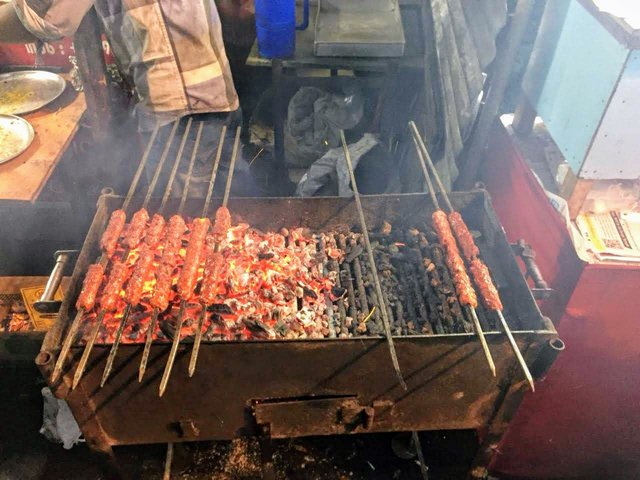 * Haleem :
Haleem is a stew which is made of lentils, wheat, barley and meat. And then topped with fried onions and clarified butter. Mutton haleem is one the most popular dish in Middle east, Central and South Asia.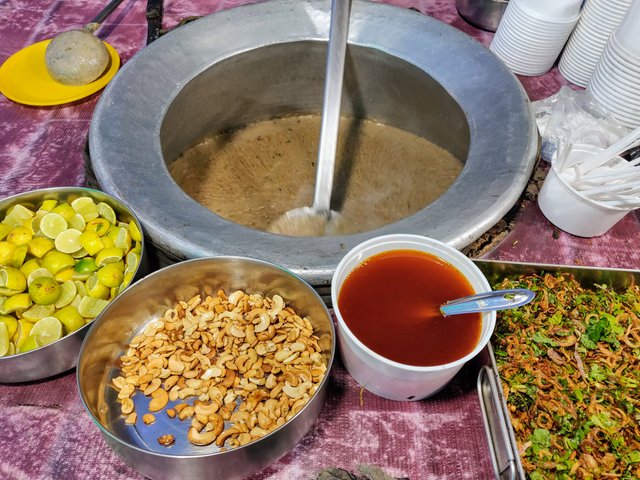 * Varieties Of Sweets :
There were few stalls completely dedicated to sweets. The ones which were in demand are: shahi tukda, gajar ka halwa, phirni, rasmalai, gulab jamun and rasgulla. Other sweets like kalakand, milkcake etc were also available. Some sweets come with sugar syrup while some are dry. Since I'm not a sweets fan, 2-3 items were enough to satisfy my sweet tooth. I didn't try the rest but they all looked mouth-watering.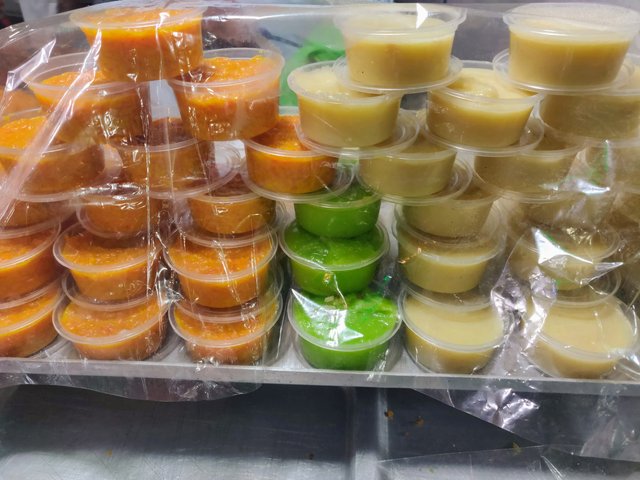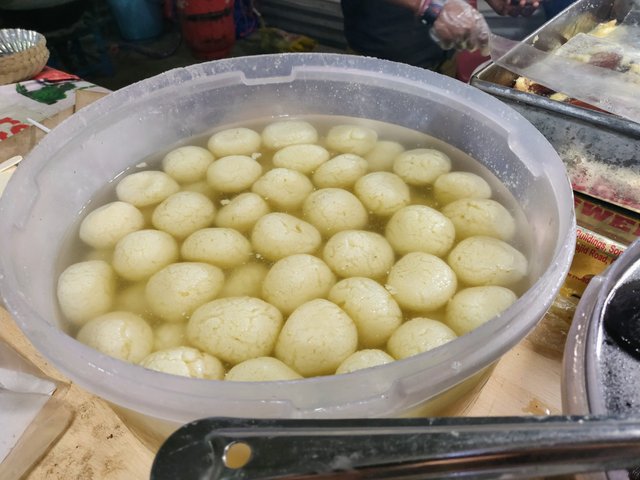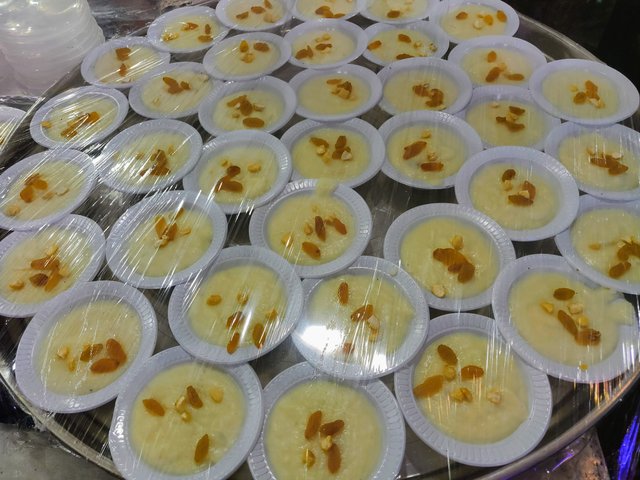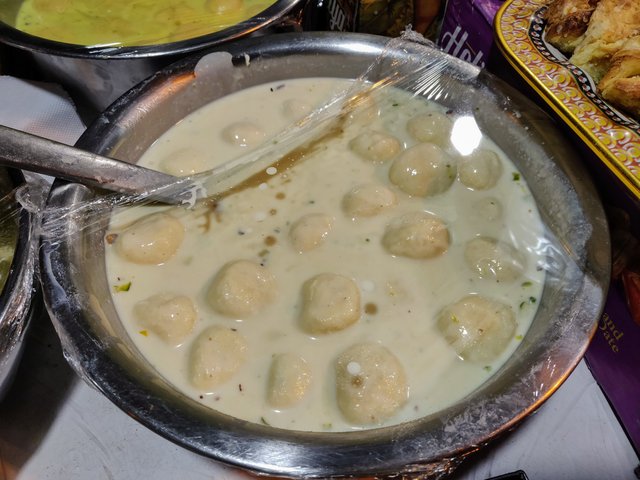 This marks the end of my list. But that doesn't mean that these were the only dishes available. The stalls are never-ending and you can't try each and every item no matter how many times you visit!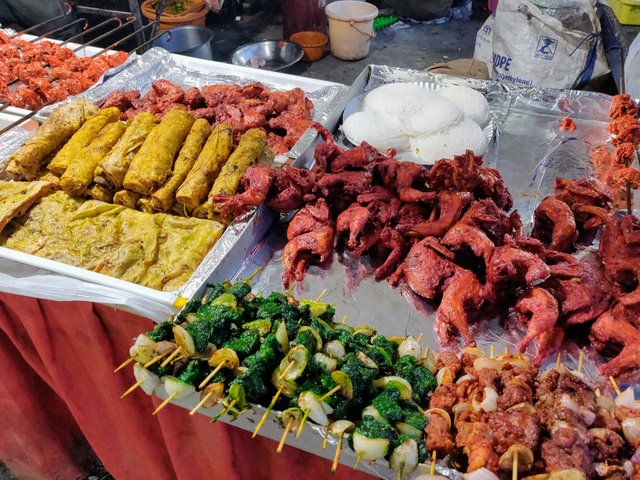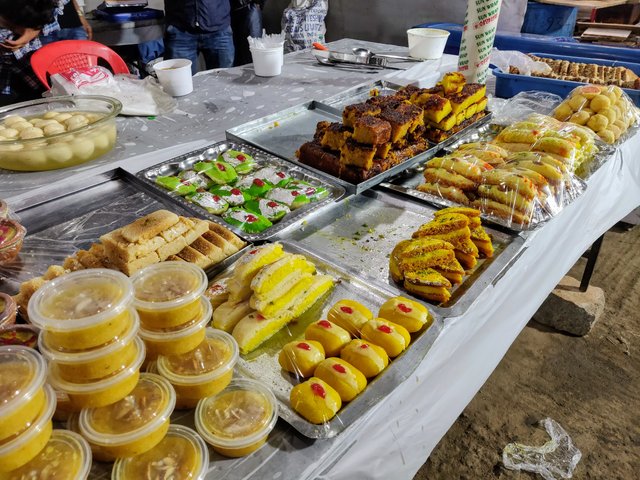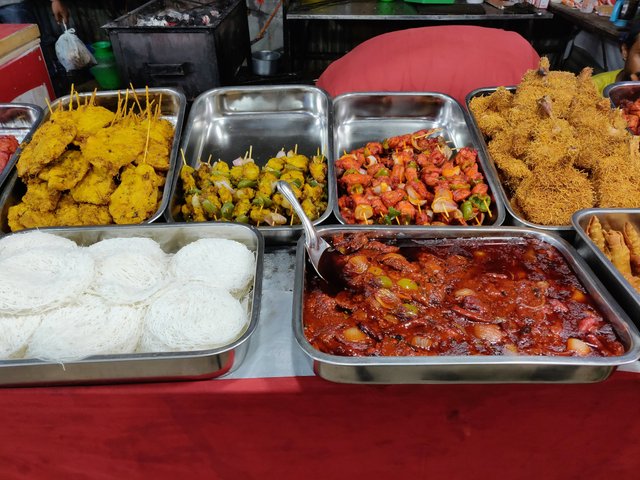 It was an amazing experience! We were there till late night sipping on a cup of tea and enjoying the slight drizzle. Every vendor and their staff are so nice and welcoming. They'll even invite you to sit with them when it's time to break the fast. It was an experience worth cherishing and I'm looking forward to visiting it again next year.
Let me know which one you liked the best and would like to try. Thanks for stopping by. :)
Cheers!
---
Location: Bangalore
Camera: All the photographs are taken by me using my OnePlus 6 phone.
!steemitworldmap 12.9716 lat 77.5946 long Food Festival, Bangalore d3scr