Ecstatic dance in Amsterdam: dance, dance, dance, otherwise we are lost!
It's around five o'clock and the sun still shines high in the sky of Amsterdam. It's a beautiful summer day and my friend Paul invites me to go to a party. "A different party", he explained. There is no alcohol, drugs (including smartphones!) and nobody is allowed to talk. All you can do is dance! Dance, like there's no tomorrow! There are no choreographies or rules to follow. Even posing, as you do in a normal club, is not needed. You dance exactly in the way that you want, or always wanted, but was shamed enough to do it in public. No fear, no judgment. Just dance. Dance like no one's watching, you know… Well, that's all about.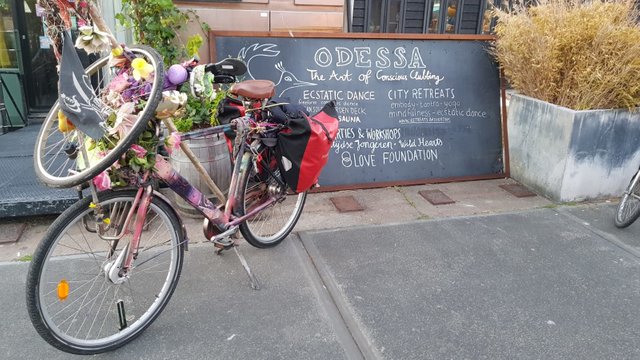 So I jump in Paul's bike rack and he rides me to the river. You need to pay 12 euros to get inside a boat, with a nice deck, sauna, and a huge space to dance. We did it and went straight to the lounge, where some people were sitting in silence when others were doing some yoga-like movements. "It's going to be crazy, I think…". The lounge remains in a big silence, and Paul offers me tea. I accept and keep watching the yogis on the floor.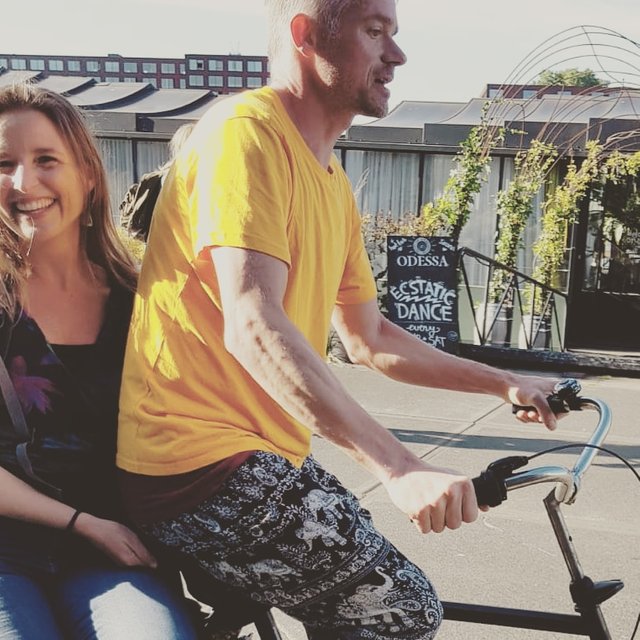 The DJ, which is a beautiful young woman, arrives and starts to play a bit of lounge music. She invites everybody to make a circle and give us the first instructions. "Calm down, close your eyes, breath deeply".After an atmosphere of relaxation takes the space of the boat, she asks us to inhale and exhale with making the sound of something that was really bothering us. Some screams and loud voices come easily. Then, she asked us to do the same thing, with the sound of something was making us happy. The group responds with a lot of enthusiasm, laughing and shouting.
So, she invites everybody to seats on the ground. She goes behind her DJ's table and invite us to get out of the floor slowly, in the rhythm of the music, with eyes closed. Gradually the music starts have another vibration, and all bodies start to take place in the lounge of the boat. Free gestures follow the rhythm. It's a kind of collective trance. And at the same time, seems to be that we all reached the true meaning of dancing. Move your body and feel. No chemicals and no judgments. Feeling the body and nothing more.
I let myself be part of the rhythm. I move according to music and I feel like I'm a child again. I think in all the possibilities that the body has, which is wonderful, and I feel unusual happiness. A happiness that does not come from alcohol, consumption or exposure to social media. A happiness that comes from the moment! From simplicity! And I take advantage of it and feel it intensely until I get high.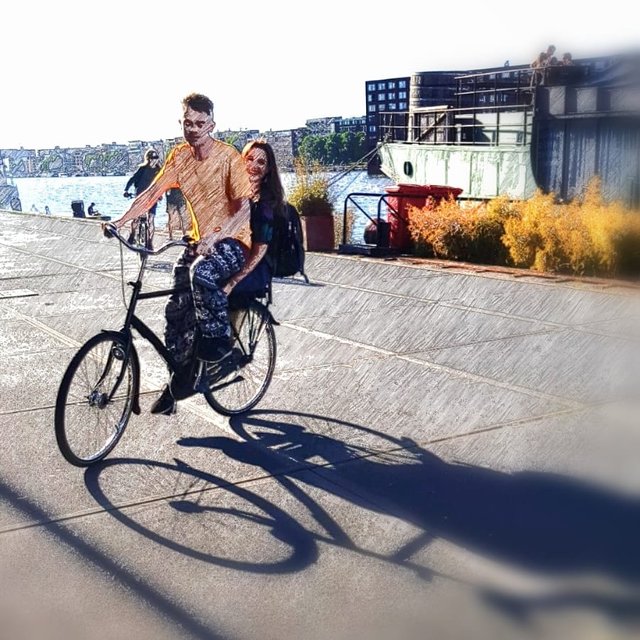 For me, it was one of the best parties I've ever been to! And I guess I've never seen so many happy people at the same time. I leave the boat completely sweaty, with an overjoy that couldn't fit inside. Dancing was one of the best drugs I've ever tried and I didn't know it.
I'm also happy to know that there are places like this. Seriously! I recommend that anyone do at least one day in a lifetime!
My life is often summarized as an accelerated brain and a dead body standing in front of a computer. And, as much as I love writing, I recognize: it is not balanced just to live like this! Ecstatic dance showed me that it's necessary to listen to the body if you want to turn off the mind… So, dance, dance, dance. Otherwise, we are lost!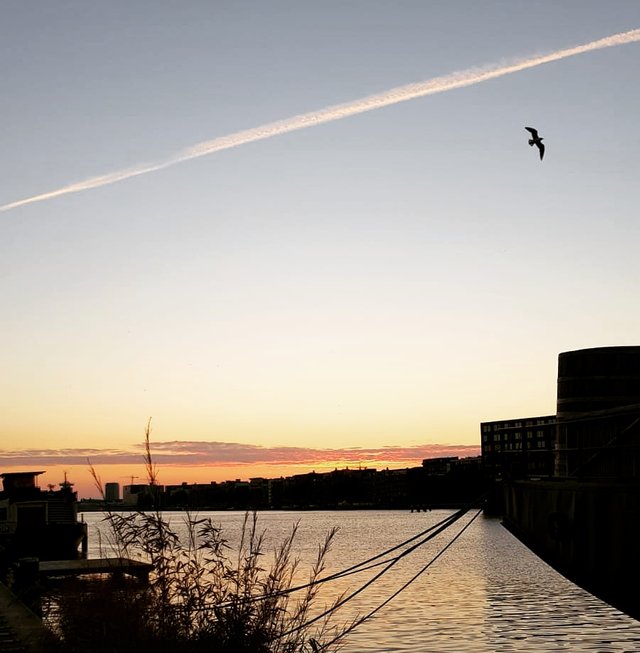 Practical Information:
For those who liked the idea, I strongly recommend watching this video here about ecstatic dance! To discover places around the world to dance take a look here! More about ecstatic dance in Amsterdam, click here!