Ricefields in Bali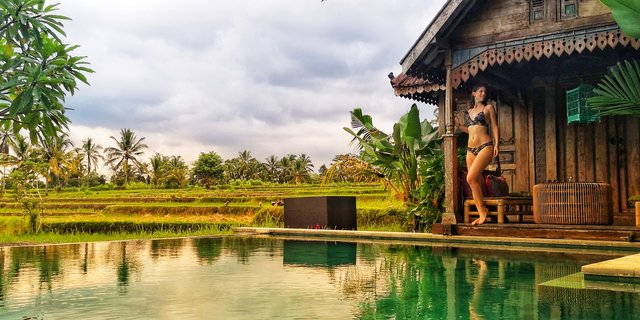 Read "Ricefields in Bali" on TravelFeed.io for the best experience
---
It is not my first time in Ubud. Two years ago I was here with Fiona. We enjoyed it very much, that was the reason why I flew back to Bali.
At that time we spent several days in the region on our scooters and saw everything.
So this time I took it comfortably.
In the morning at 6 o'clock my wake-up call tore me out of my deepest dreams, yes I was stupid myself, but I wanted to go to Ridge Walk at sunrise. Unfortunately it was quite cloudy. I walked there anyway in the hope or maybe a little naive, I would be alone there so early in the morning, yes I thought ... I was definitely not alone!
During this short walk you walk a little elevated between two valleys and have a wonderful view of the overgrown valleys. Wonderful. I was glad to be there early just because of the heat. Already from about 9 o'clock one sweats oneself a lot here.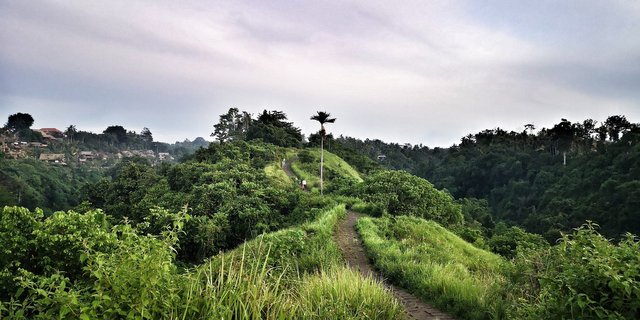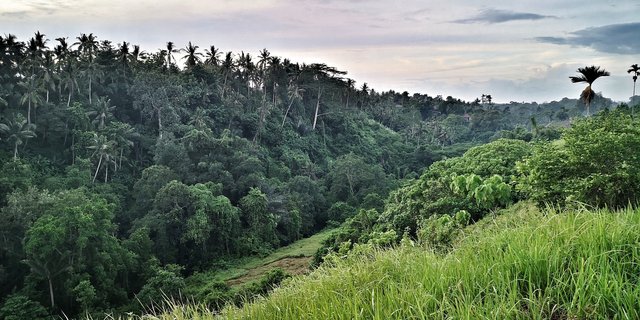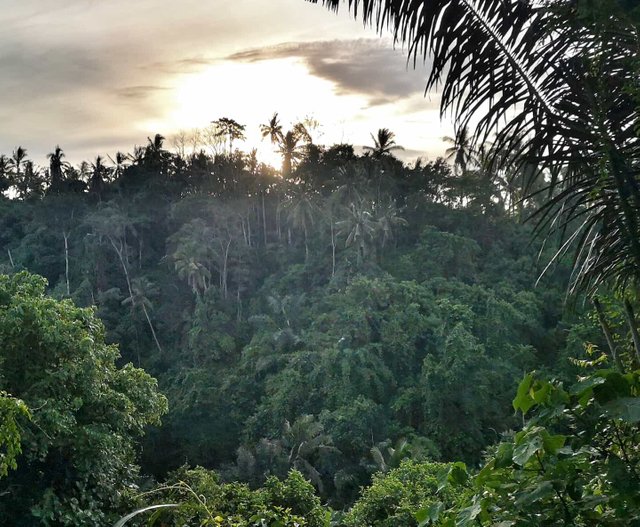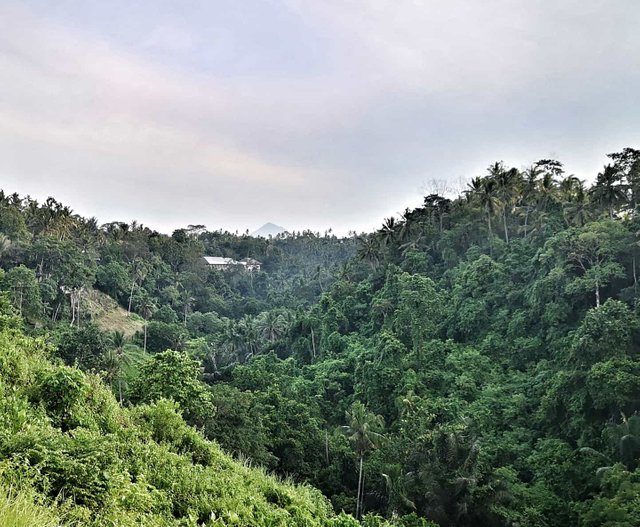 Afterwards I rented a scooter with some others from the hostel. Their plan was to see three waterfalls. After the first one I decided to go by my one. 1. it was full of people and 2. I just saw enough waterfalls in my life and I don't have to watch three in a row.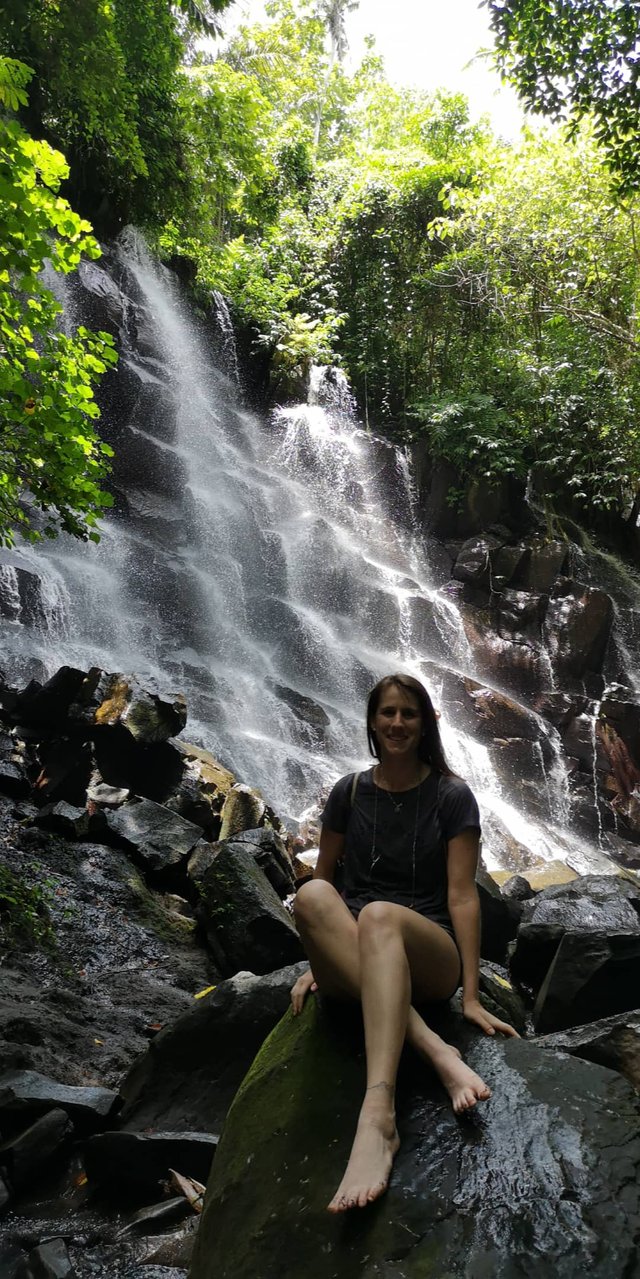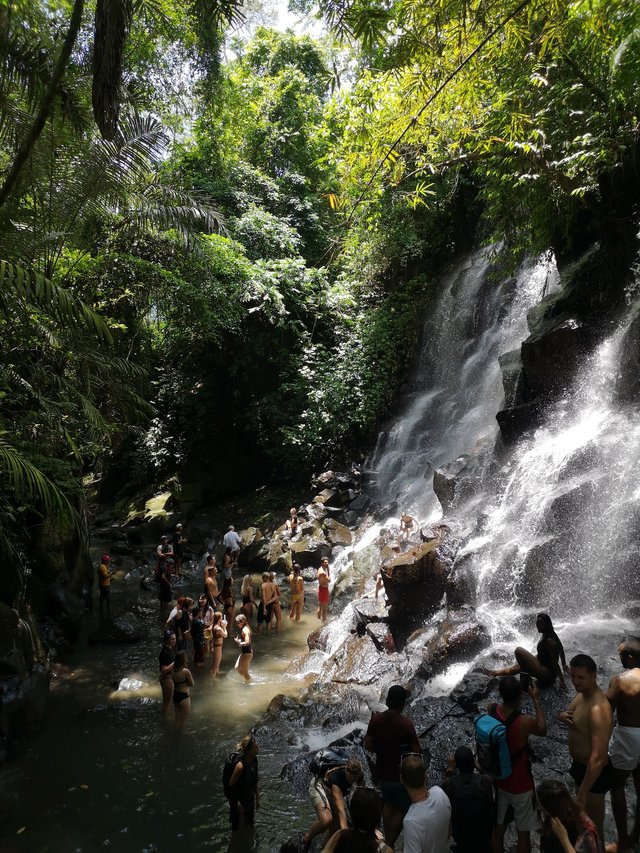 So I drove around for me until I came to the rice terraces. There I made a short stop and enjoyed the view. They also visited Fiona and me extensively last time. Meanwhile you have to pay the entrance fee (we only donated something back then) and the terraces were full of people. There were also hundreds of small souvenir shops, which in my opinion did not exist back then either.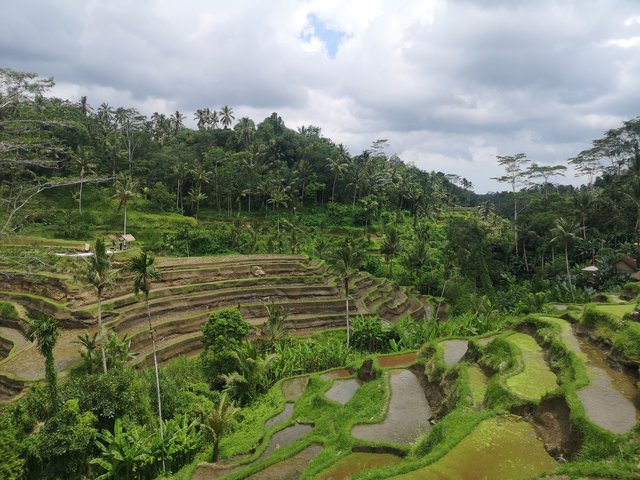 It was only two o'clock in the afternoon and I could already see that the sky was getting darker as the north was getting dark. So I drove back to Ubud, because riding a scooter in the rain is really no pleasure. So I arrived dry at home. I took my raincoat and ran to the market. Because I thought, if it was raining I could go in there, and normally it doesn't rain too long.
And then suddenly it started to pour from one minute to the other, but unfortunately it didn't stop. After some time I decided to face my fate and to run back, after a few seconds I was soaked and the good rain jacket didn't help any more. My feet were swimming in my shoes. Back at the hostel I put on some dry clothes and walked to the spa right next to the hostel and had (again) a balinese massage. When I came out the sun was shining again 🙂
Then, for better or worse, I had to come up with a plan for the next few days.
The problem was this: I want to climb Mount Batur, most of the tours start from Ubud, but I don't want to do such a tour but travel to the area there and stay there for one or two days. However, there are no transports there, and I simply don't want to afford a taxi for about 30 dollars.
But now I rented a scooter for 4 days (it costs 3.- per day) and so I will drive there, stay there for two nights and drive back to Ubud.
This morning I got myself a SIM card just in case something happens in the few days when I am alone with the scooter and then I rented the scooter and drove to my great accommodation for the next night.
This is only about half an hour outside of Ubud. It was still a bit unusual to ride the scooter with the big backpack on my back, I don't want to do that for a longer time. (Photo will follow in the next article)
I was already in the hotel shortly before 12 o'clock at noon and could already check in directly into my great bungalow. Wow I was really speechless. It is just wonderful and I got the best bungalow ever! Right by the pool and the rice fields. For the one night I pay only 30 dollars with breakfast. Sometimes you just have to treat yourself.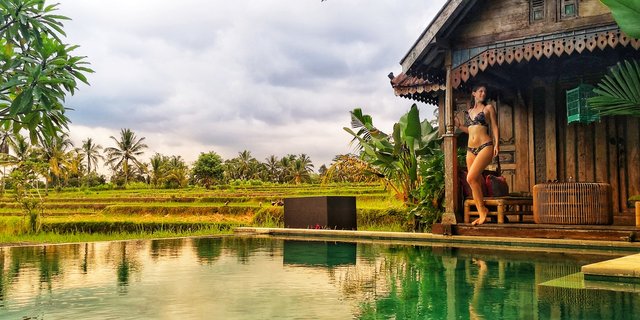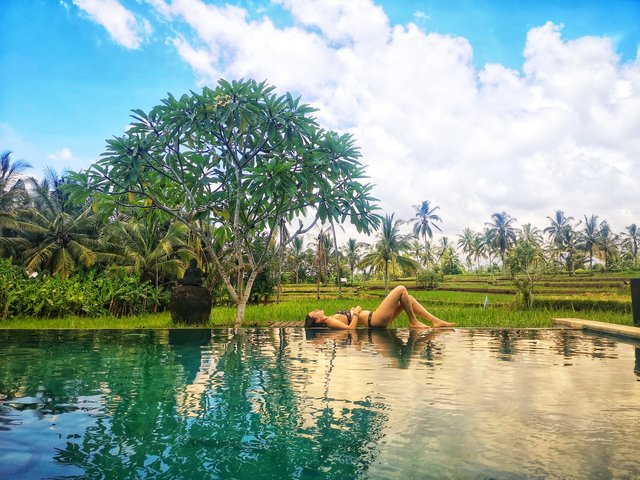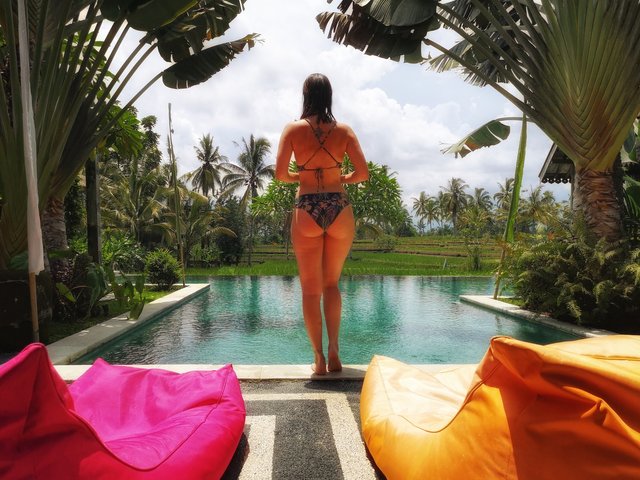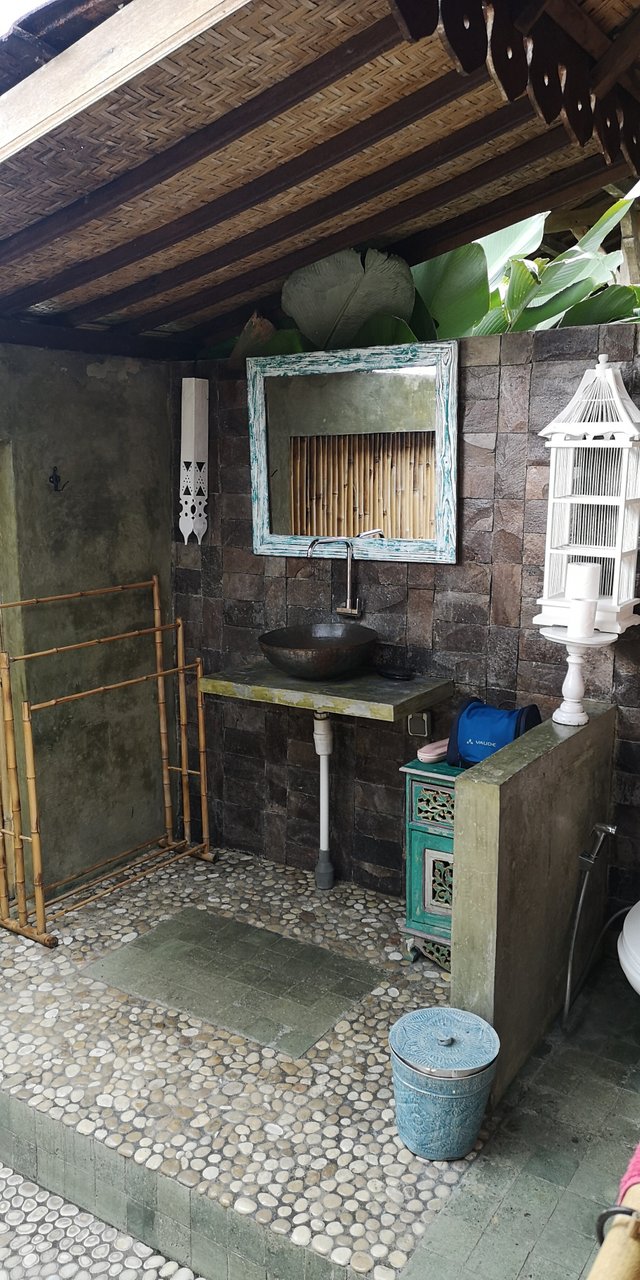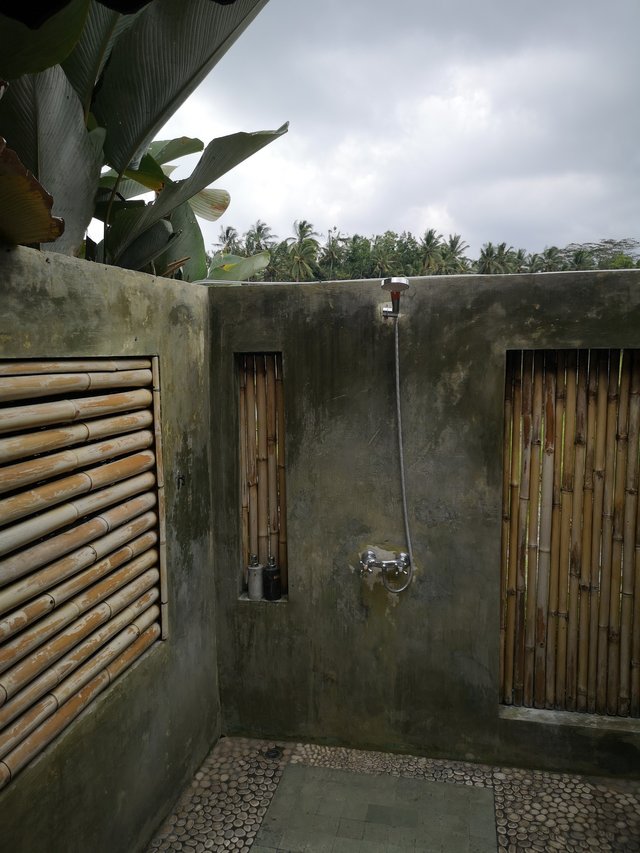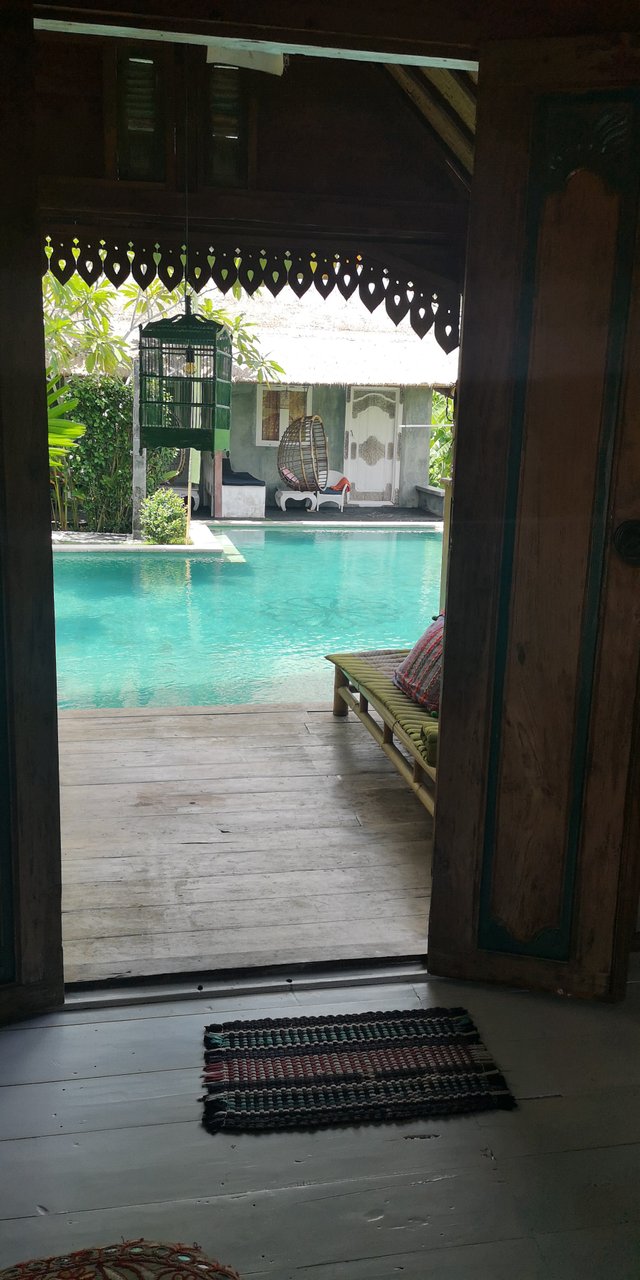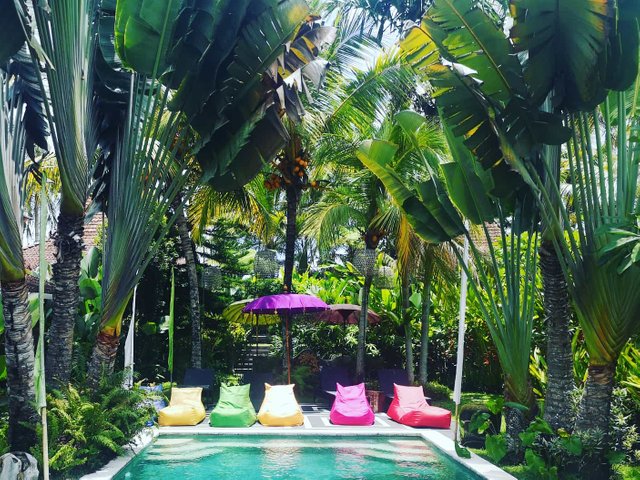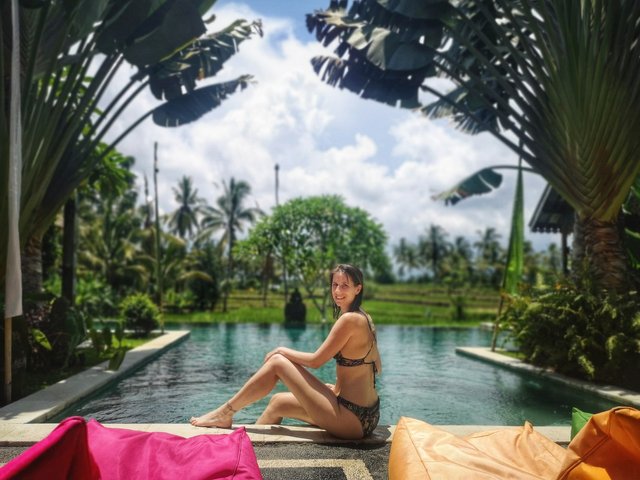 I enjoy the whole day at the pool and my little terrace, except for the one hour when it rained, which I used to take a little nap 🙂
Happy day to you and see you soon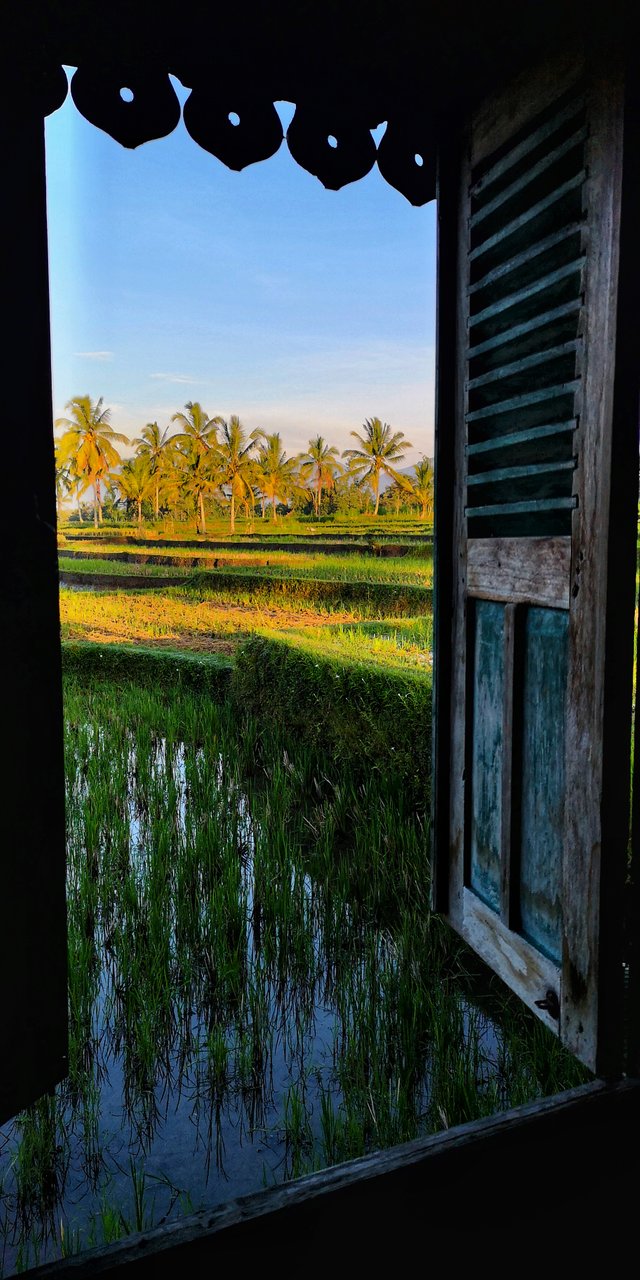 ---
View this post on TravelFeed for the best experience.