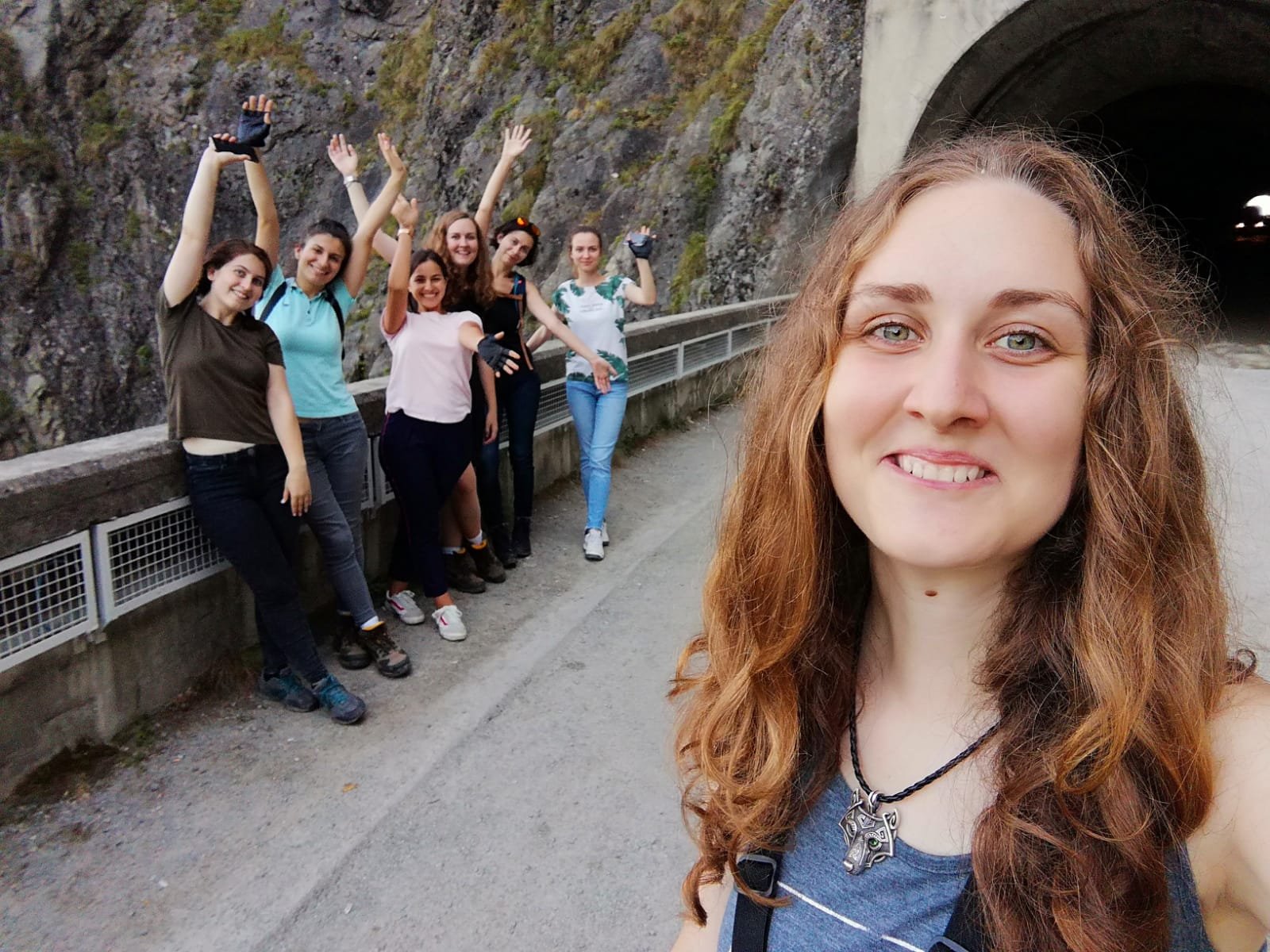 Yep, I started this post with a happy picture with me and my squad after finishing an exhausting circuit just to make a summary to how my birthday party went this year.
But the entire adventure is going to bring you even more happiness and interest than a simple picture if you keep reading.
So let's start this trip all over again, taking it step by step.

Not only that my name (GabrielaTravels) already says what my biggest passion is and what I love doing the most, but it all started 3 years ago when I was getting really tired of all these common birthday parties when you take a random party at home with some cool people or just book a few hours on a pub where to spend your birthday while buying food and drinks to everyone, listening to random music and talking about all kind of boring subjects.

But..nope..NOT anymore!
I knew that there might be a big risk to get rejected when I make my birthday invitations just because none of my friends have this amazing lifestyle -
camping, hiking, sleeping in a tent, using the water for shower or just brushing your teeth, then spending the rest of the night on a campfire, dreaming with your eyes wide open.
I knew it and I totally assumed it. And guess what? Most of them wanted to make this big step even if it was something totally new for them and not so interesting, but they trully wished to be next to me on my birthday. Probably I could spend it even hanging on 200feet, they would still be there for me. Which makes me feel really
blessed
!
So here are my friends which made a lot of efforts in the past years, just to celebrate my birthday together:

1 September 2015 - first attending in the woods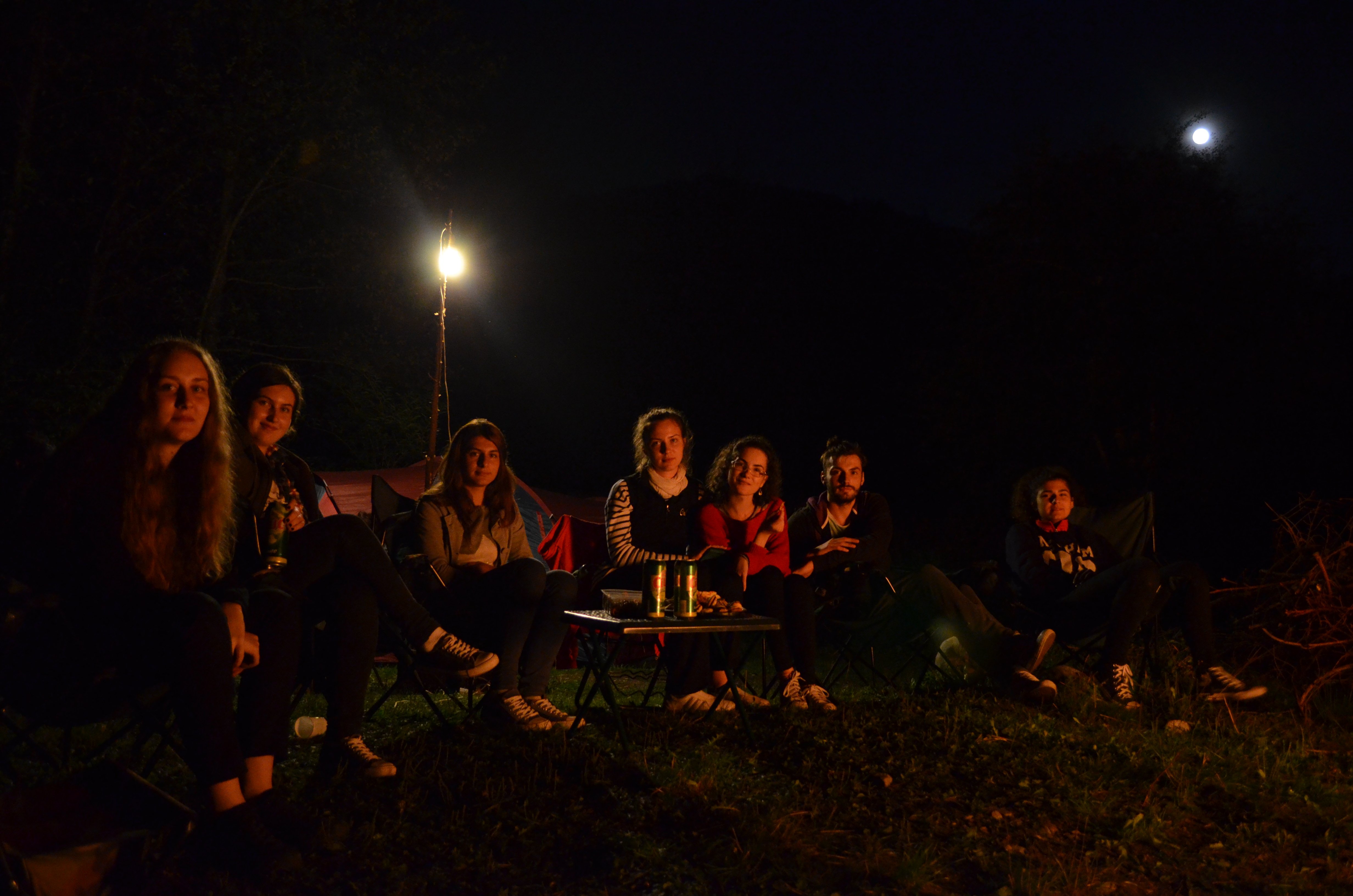 1 September 2017 - for various reasons I had to step over a year without celebrating my birthday but these cool people remained in my life so the party was twice cooler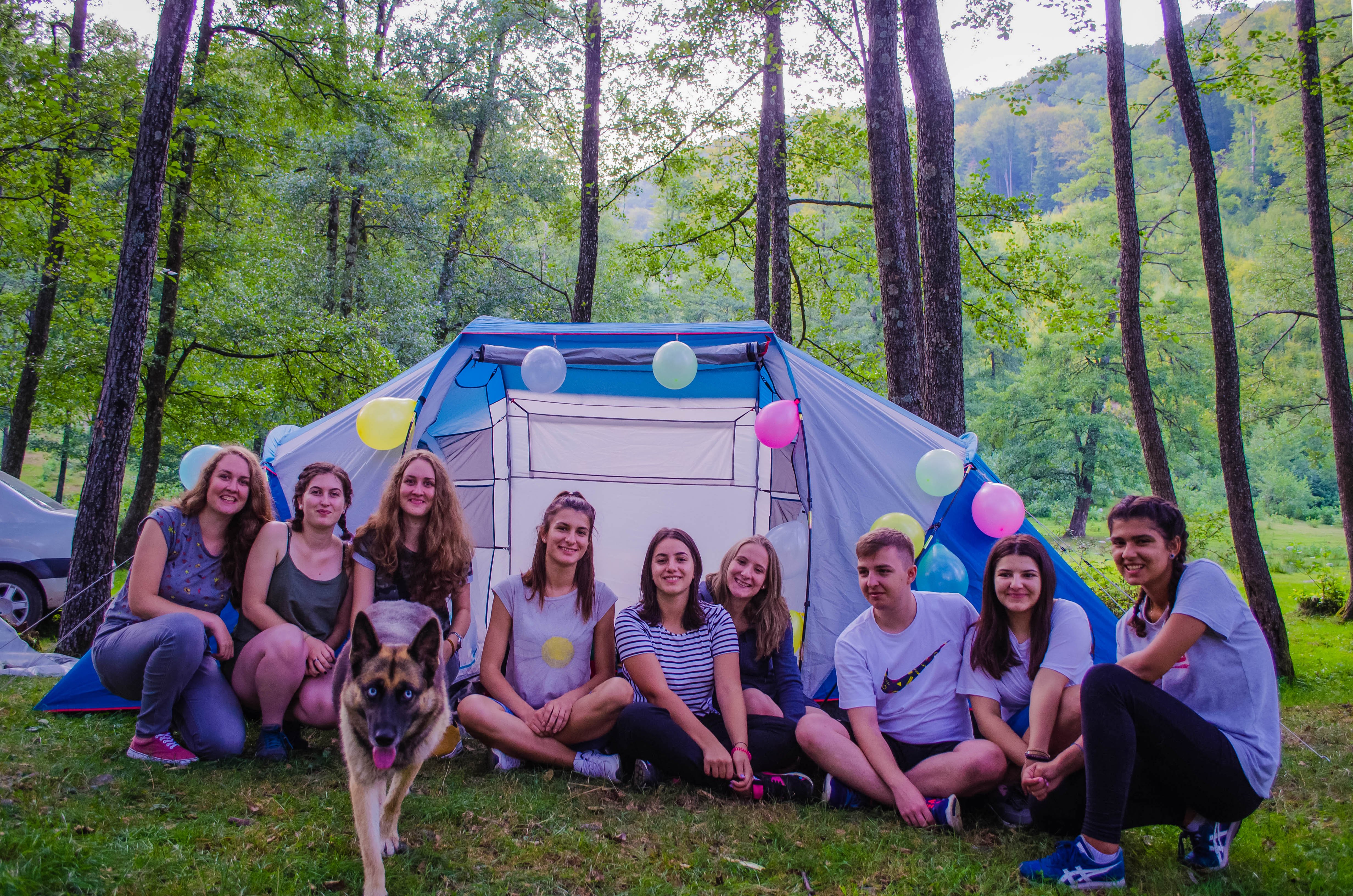 1 September 2018 - definitely one of the best days of my life. And surely the one when I felt so proud of my REAL friends.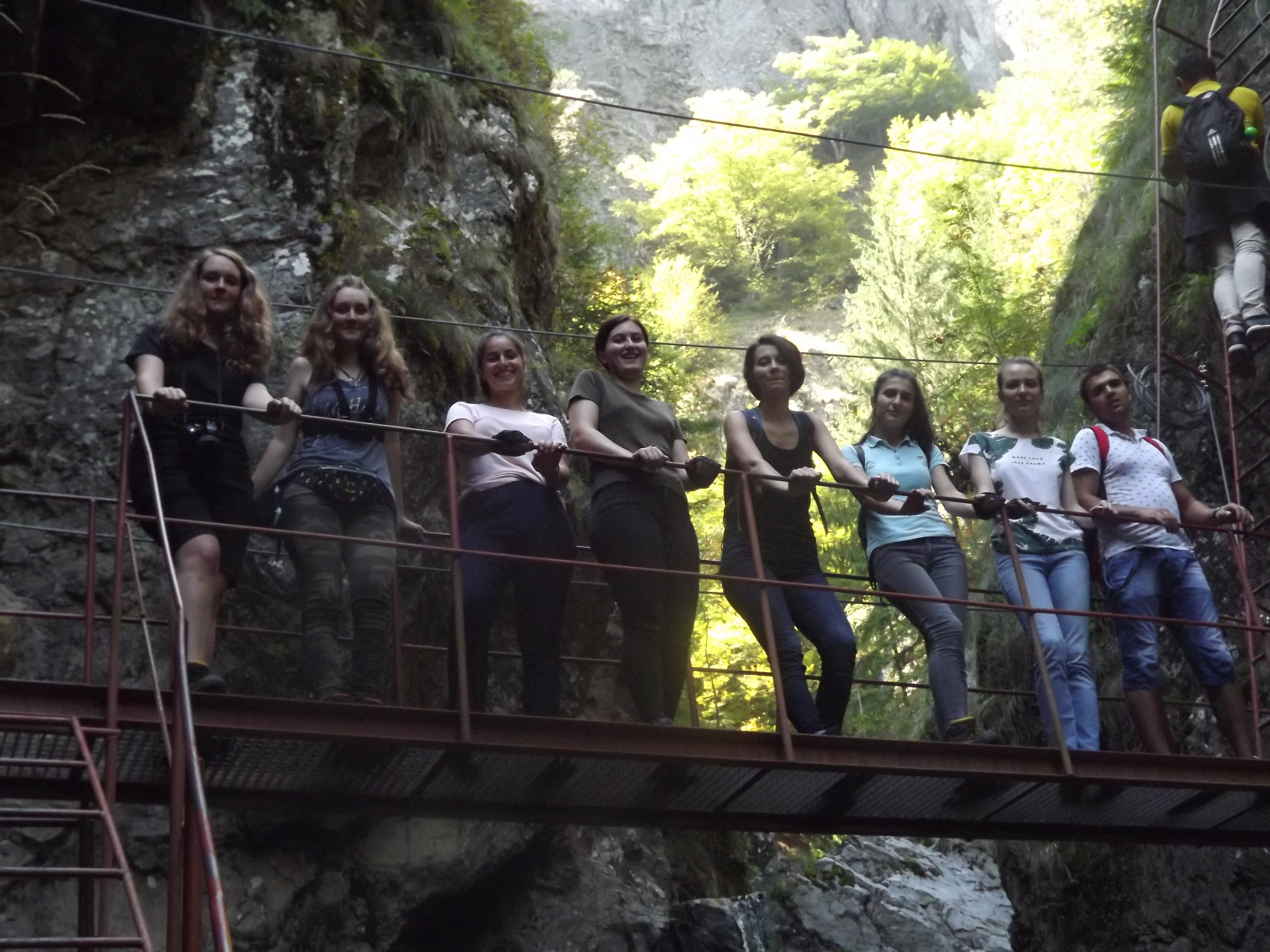 As you probably noticed, there are only a few people whom you can see in all these pictures, the reason is simple: people come and go and that's when you realise that it's better to keep your circle of friends very small, with only those who trully deserve and are there for you in all your phases, not only when it's sunny outside.
Maybe it seems a little bit selfish, but it's not. I've been dissappointed for way too many times so I prefer to rather be very careful when I make new friends because if I'm not ready to be hurted again, I would definitely step back in my shell and stay hidden until I'm prepared for anything wrong that could happen. And let me tell you that these 4 girls you see from my latest birthday party (excluding my sister and my cousin), really gained my trust and friendship - and not now, but by time when they stayed while everybody else was running and leaving me behind. These are the friends that I know will always stay and I wish everybody will have.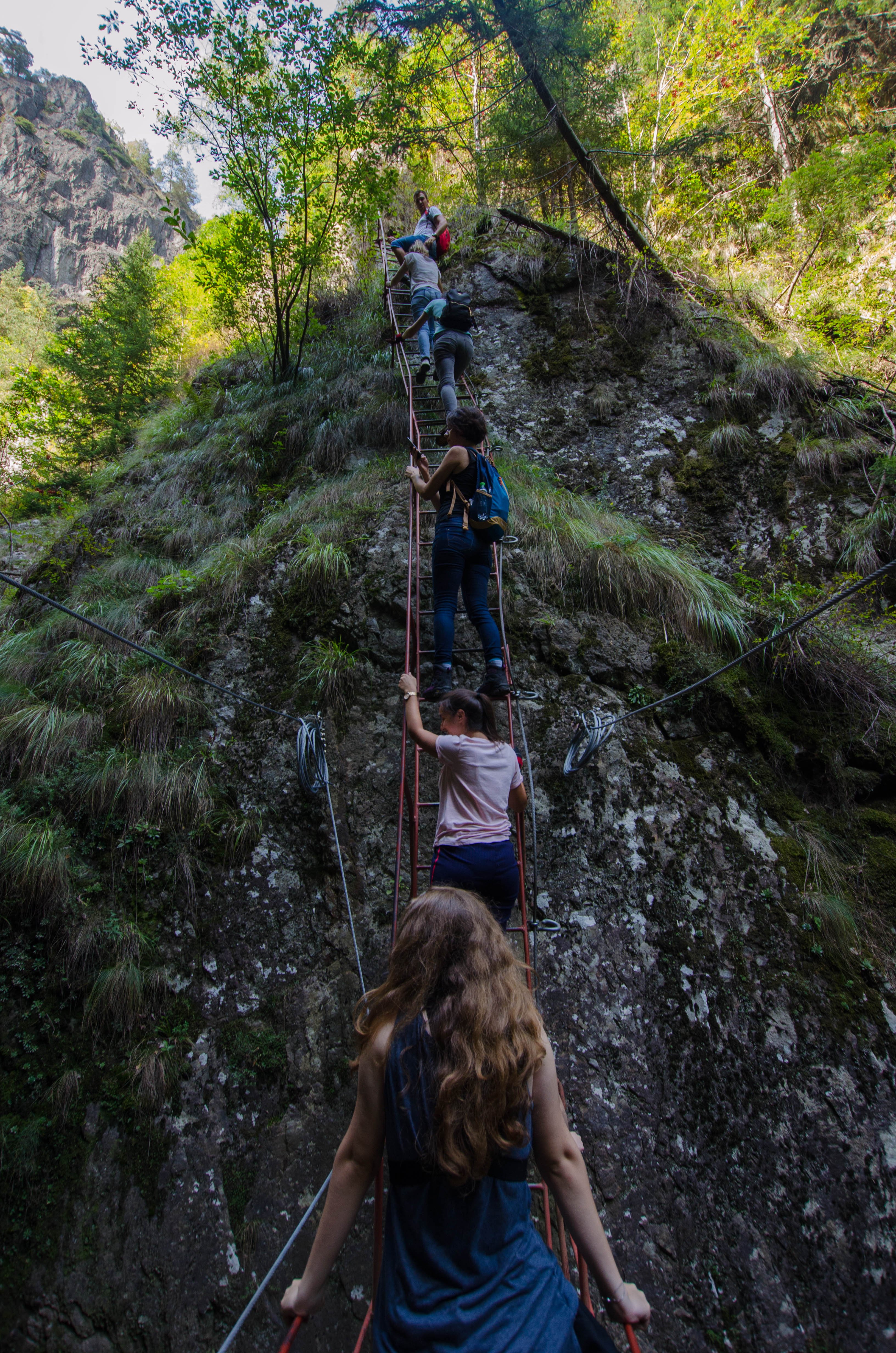 Now returning to my birthday.
It all started with a few weeks ago, when me and my sister were stressing out just to find a relatively close place from where we were going to start our adventure. We ended up by picking Valea lui Stan - a not so friendly place if you ask me.
Valea lui Stan is a treasure for Romania and for adrenaline lovers, so being one of them that's what caught my attention and made me want to take this route. There is also the place where I have fallen from a stone and got injured, so this was the only thing that made me feel a little bit nervous. Every year when I celebrate my birthday I want to pick a place where we can have some activities, like exploring some gorges, caves, waterfalls, or anything else. But Valea lui Stan is a little bit hardcore for usual people who don't have the mountains flowing through their veins, so bringing these girls to the mountains, trying to explain them how to climb the stones and don't be scared was definitely something serious.
But the biggest surprise came from them. From these beautiful souls who had enough trust in me, my sister and my cousin (being experienced in this kind of activities) and have positively responded to my challenge.
Not to mention than none of them was owning a pair of hiking boots, or anything essential before hiking those mountains. Luckily me and my sister could help them with some pairs of gloves so they won't get hurted while holding the numerous hooks and wires.

So we slowly started making our steps on this wonderful track.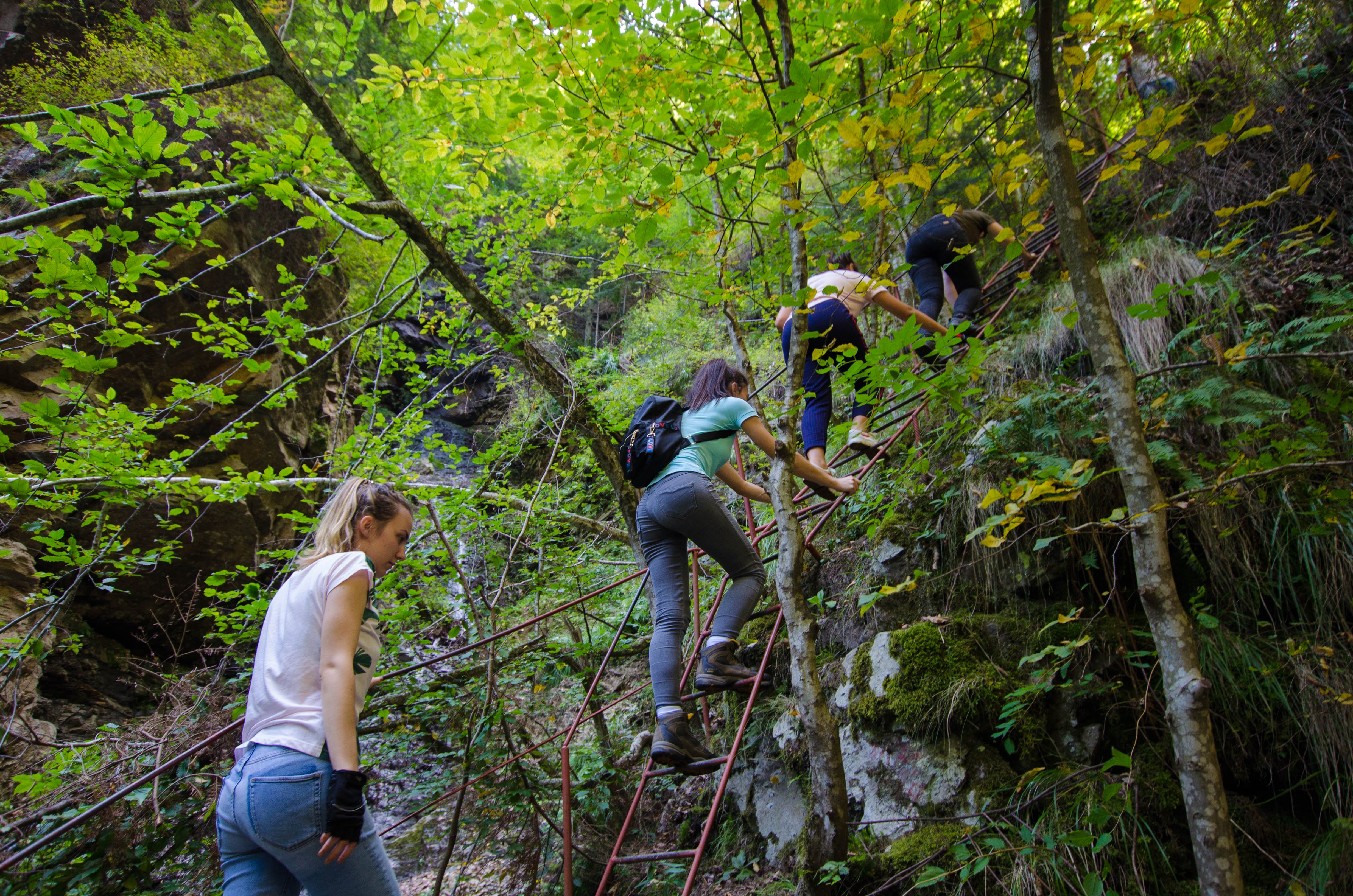 Having different fears, of height or water, made these little scouts step very carefully and slow, even though it was a 5 hours long circuit with a lot of efforts required from their bodies.
But there was no rush, we were there to celebrate
other
kind of birthday while enjoying some adrenaline together. So we were telling stories and jokes the whole trip, laughing, helping each other, taking lots of pictures and even counting!
So yeah, every few minutes the one who was leading the group was screaming
ONE!
, and then those who were behind him proceed counting until the last one..
NINE!!!
It was a funny game which made the time pass very fast and the cool vibes were at their place. I won't lie saying that there didn't exist any scary moments, because I don't have reasons. There was a more requesting phase when we were climbing really high above the deep water and all what we had, were a few hooks and the stones. Some of the girls got scared a little on that part, having some panic attacks but it all ended fast with trust and lots of courage.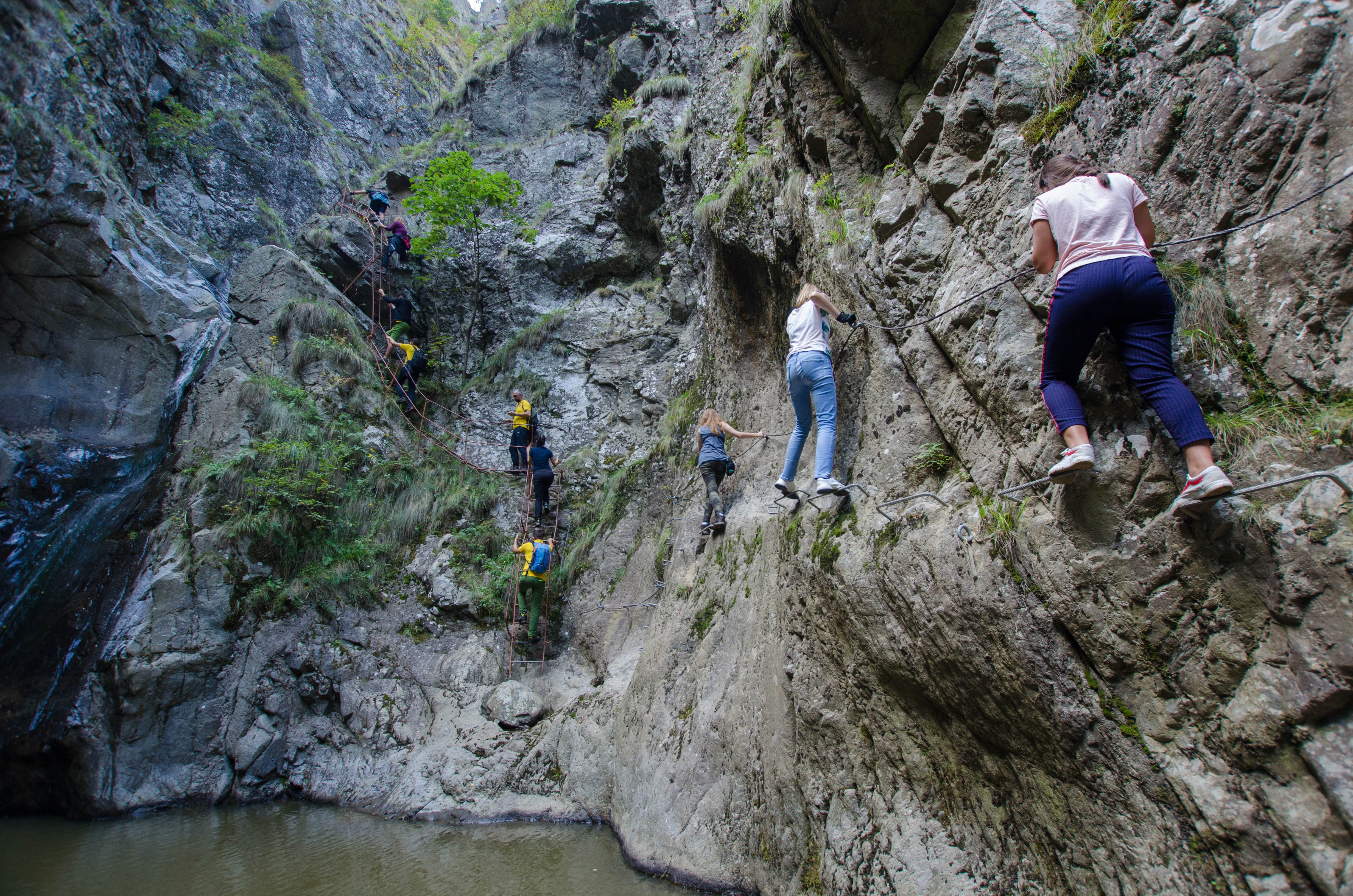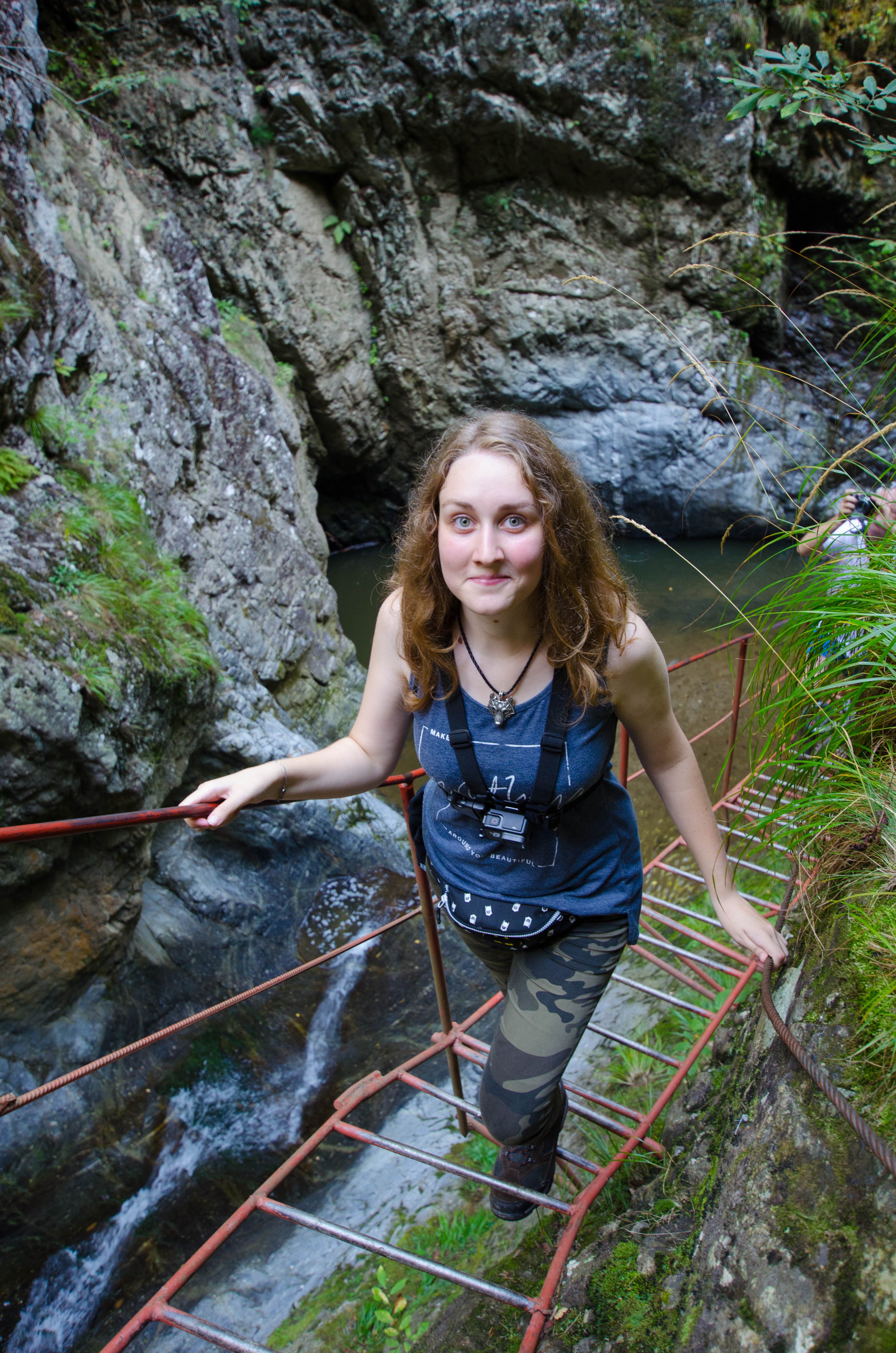 Even though it was an exhausting journey, we all finished the track safe and unharmed, fucking tired but still happy that we've got to see so many beautiful places together in only one trip and get through a lot of moods.
That was the day when they proved me that as I said, no matter where or how I celebrate my birthday, they will always be there for me and will make a lot of efforts just to live this moment together.
None of the girls are living in my hometown so all of them came from different corners of my country, one of them spending even 10 hours on the road just to be there, which is insane. Appreciated but still insane! ❤
Not to mention that I never wished for a specific birthday present because having them next to me on this special day, is the biggest gift I could ever ask for. But they still surprised me with lots of cool stuffs, every single of them being related to my biggest passions. (wolves, traveling, superheroes, mountains, movies etc)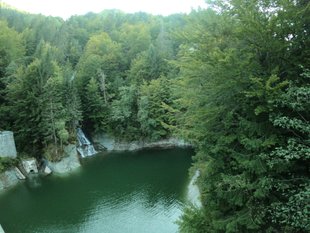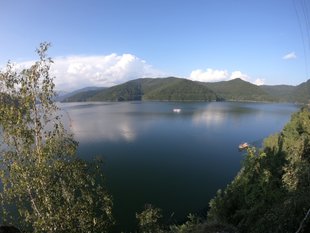 The day ended up by spending the night next to a campfire, eating a slice of cake while drinking some champagne and singing different songs. Living the moment as much as we can.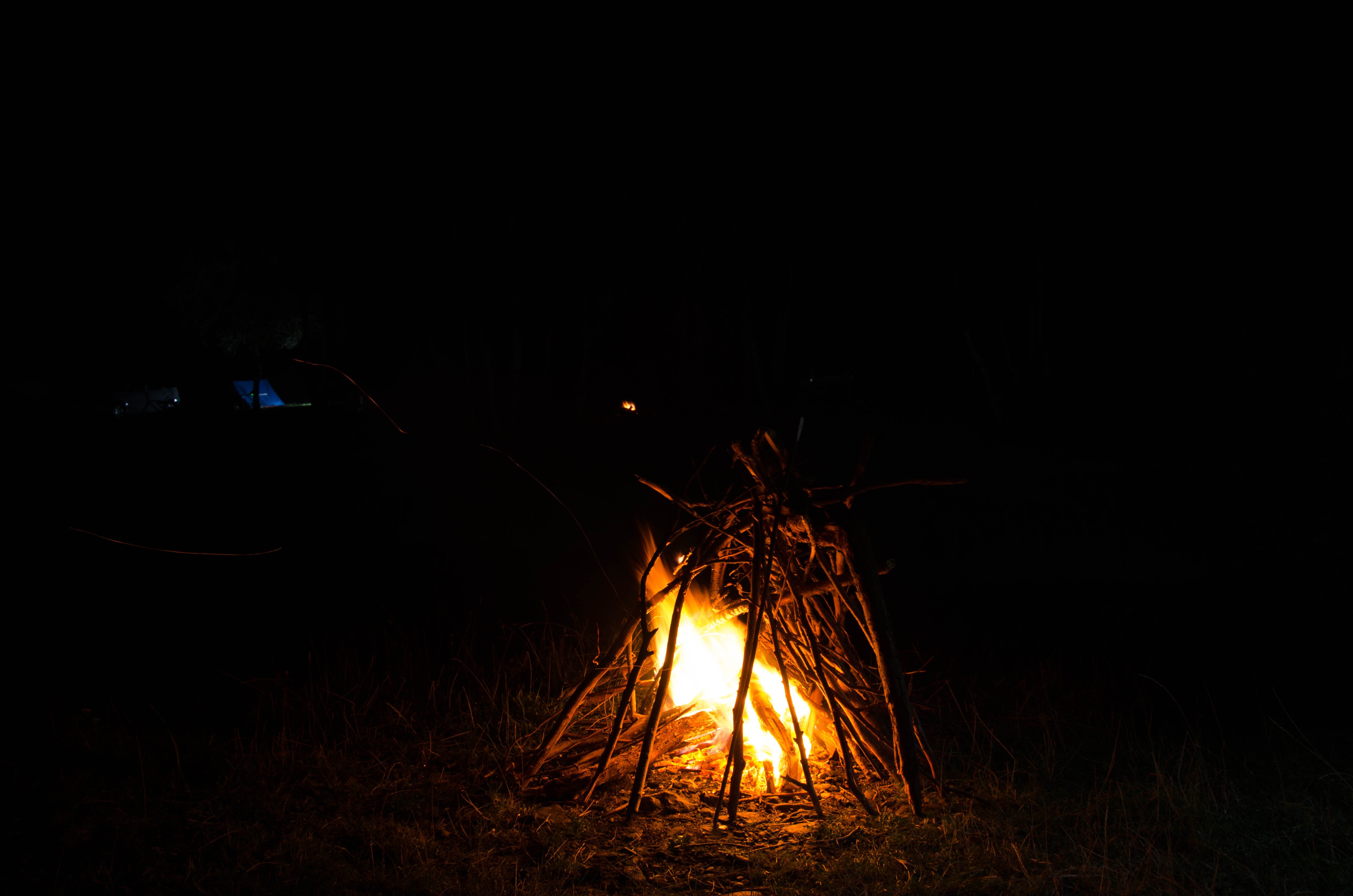 The good part of the trip is that I had the camera with me so as soon as I edit the video I will share it with you on @dlive but on the next Monday I'm going to post the video from Valea lui Stan which I recorded the first time when I visited this place and where you will see the entire route. I'm doing this because currently I'm still enjoying my vacantion so I'm traveling a lot and there are not enough hours to dedicate editing but I promise I will share this video too. Actually, I'm very excited to all the activities we had this year and I'm looking forward to start editing it.
And now finishing this post with some funny thoughts of mine. I'm still wondering how the parents of these cool friends I've been blessed with, are reacting after they say: Hey mom, I'm going to a friend's birthday! but they return one day later being really exhausted, wild, and with lots of muscular pains. Haha.

SEE YOU IN THE NEXT TRIP! 🗾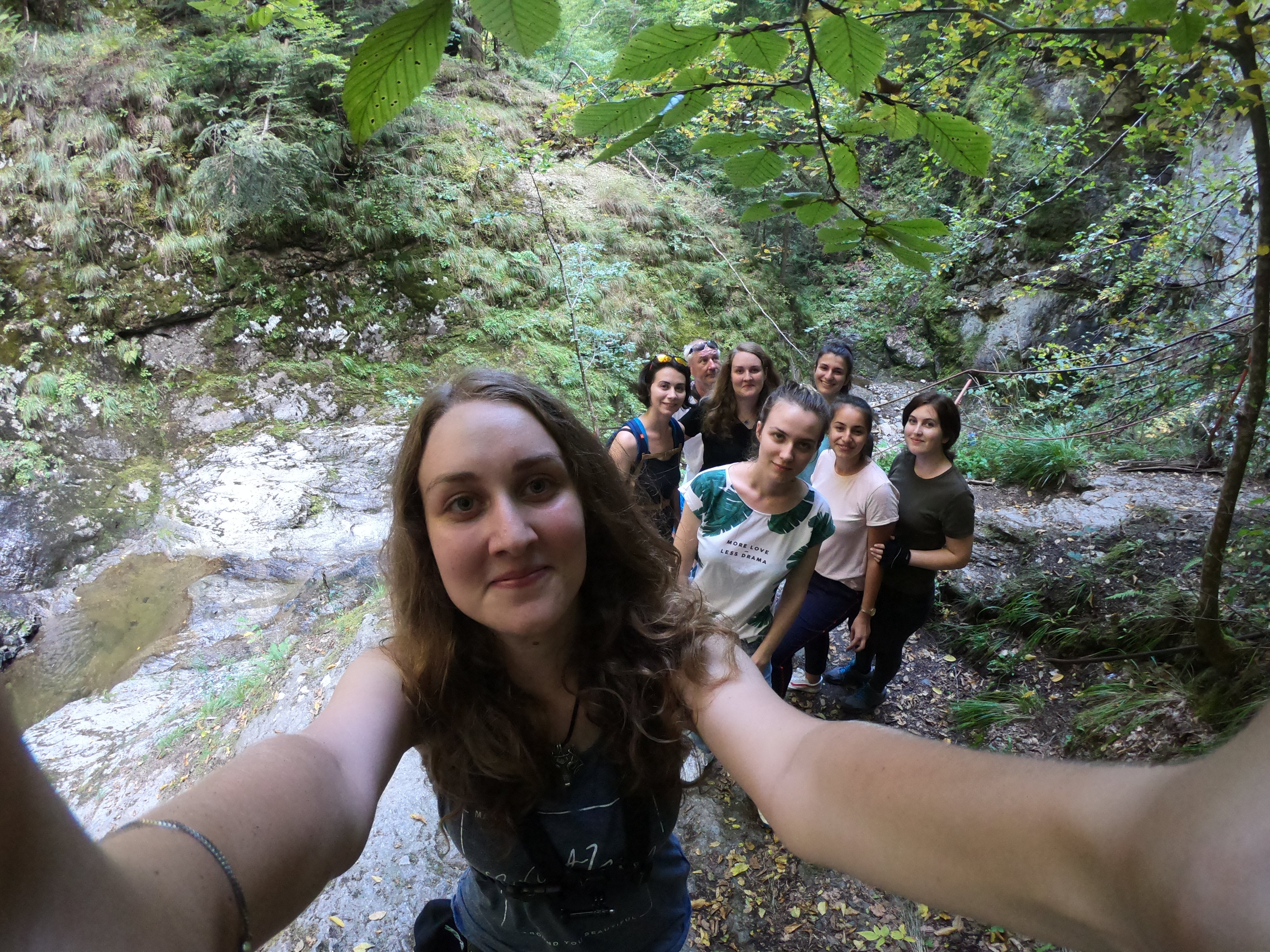 You can find me on:
↪ DLive: https://dlive.io/@gabrielatravels
↪ Steemit Blog: https://steemit.com/@gabrielatravels
↪ Facebook: https://www.facebook.com/gabrielaistraveling/
↪ YouTube: https://www.youtube.com/gabiivdesign
↪ Instagram: https://www.instagram.com/gabriela.tv/
↪ PayPal/Contact: gabriela.valceanu19@gmail.com