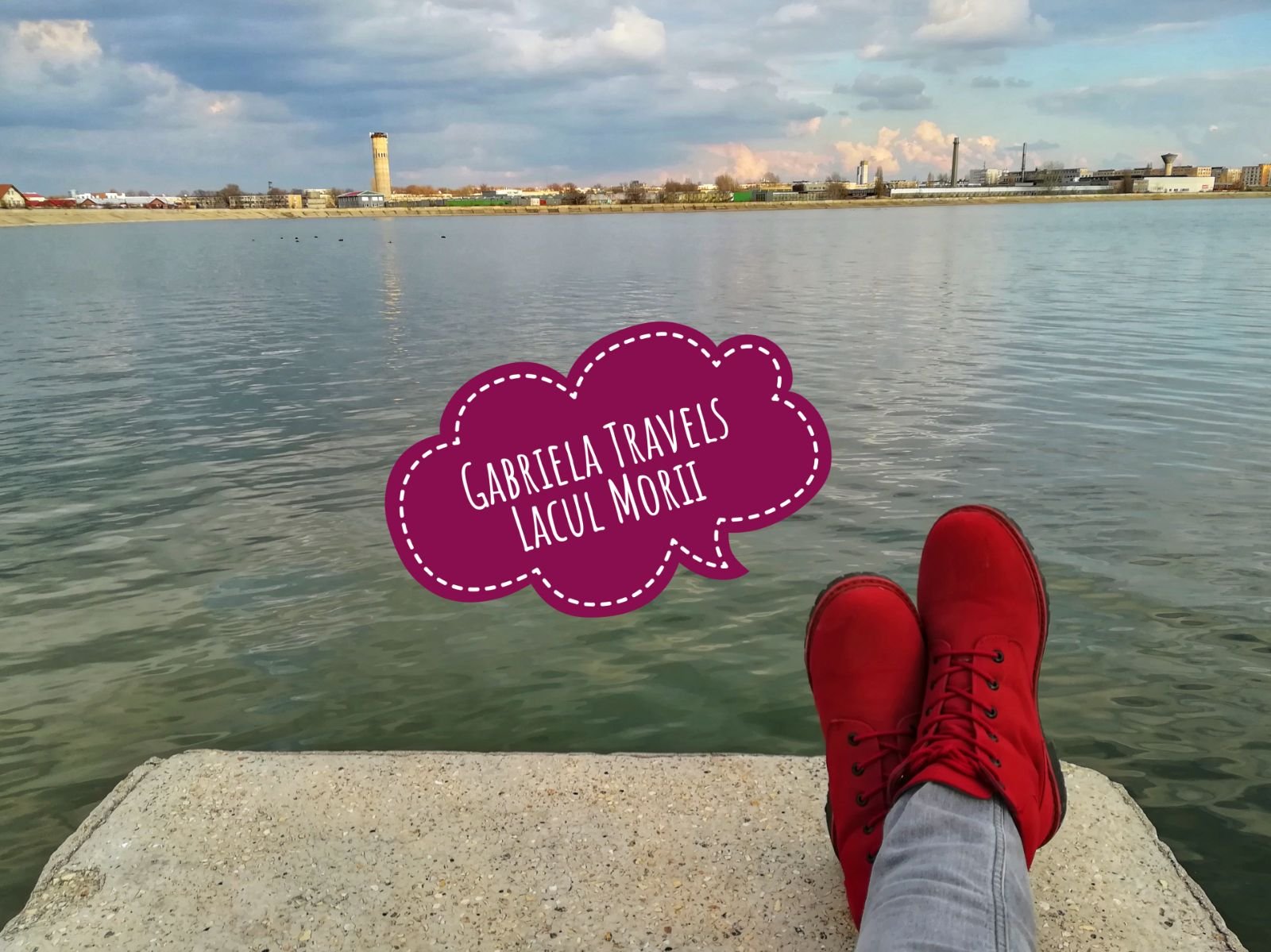 As I said in some of my older posts, I always tend to run away and explore some places where I haven't been before but I constantly forget to enjoy and explore more even the city that I'm living in - Bucharest, Romania.
Fortunately I'm blessed with a few great friends who send a message from time to time asking to hang out and discover new places, so together with my sister and a good friend of us, took a trip to the Morii's Lake - LET'S FIND OUT ITS STORY!

As I have already mentioned the Morii's Lake is located in Bucharest, Romania and it's the largest lake from the capital boasting an impressive surface of 246 ha.
To be even more accurate, the lake is situated in Crângași neighborhood and it represents one of the most peaceful places where teenagers like to spend time especially in those times where there are events like concerts, festivals, air shows and even water sports.
But as everybody knows, when there is too much silence there is something going on - and what's more interesting is that very few people know what grim story stays behind this peaceful lake..

The desperate need to be quickly built a dam to block the overflow of the Dâmboviţa river created many tragedies, especially for those who were living nearby - such as destroying about 400 houses, a church, two schools and a cemetery.
Due to the deadline of the project, only 11.000 dead peoples were moved in other cemetery while the others got mixed and drawn by the lake leaving behind only the silence of the glowing water.
The whole story is amplified by the earthshaking confessions made by fishermen stating that when the sun goes down and the silence of the night settles - there are various lights, silhouettes and strange sounds (such as screams and groans) that can be noticed..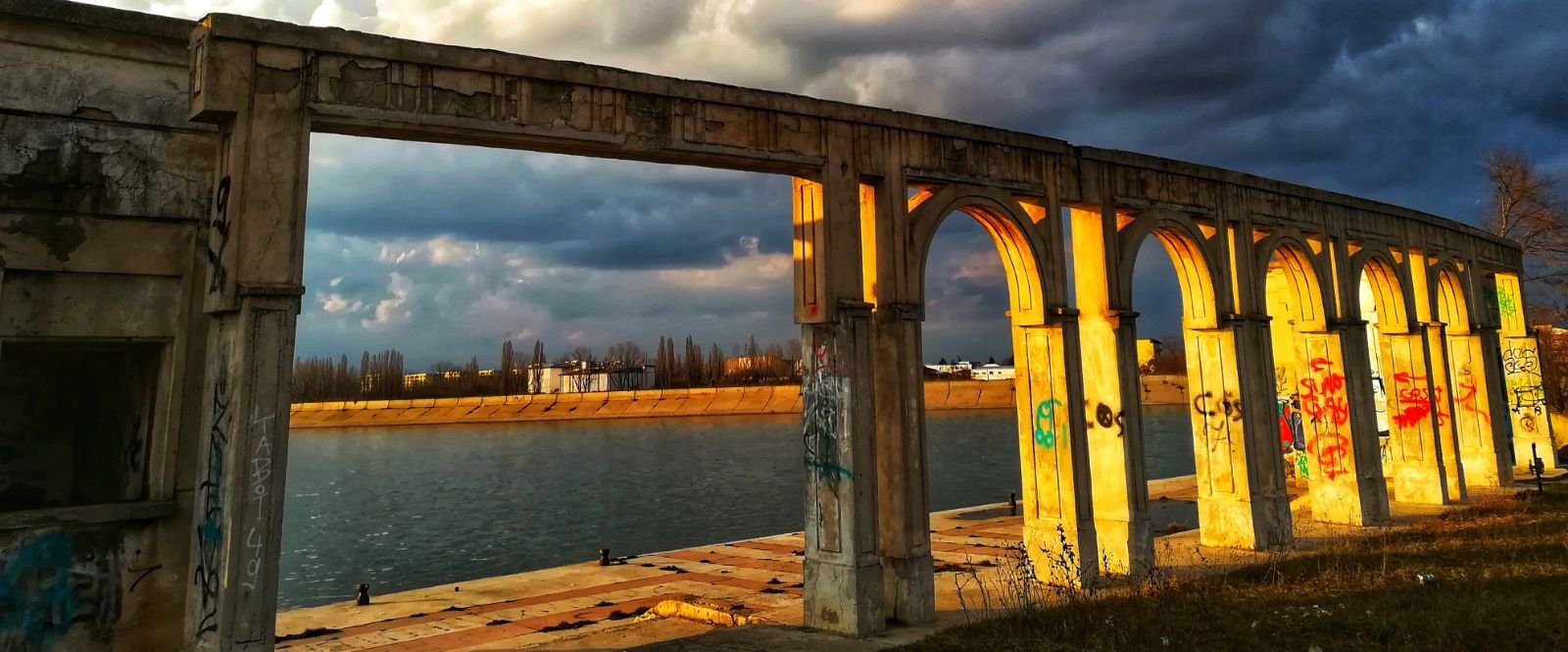 The bizarre legend of this place is completed by the high number of car accidents that often take place right in front of the dam where most of the drivers end up by dying, but also by the terrifying number of suicides that occurs on the island - which is know by the Island of Angels.
The island represents the most quiet place from the lake where once you make your first steps you will be welcomed with many graffiti but also a strange message that says: Be careful not to lose yourself while you are searching for yourself!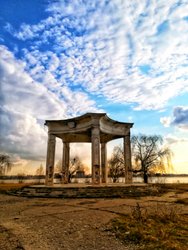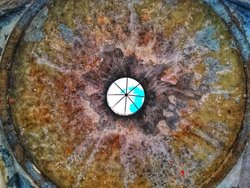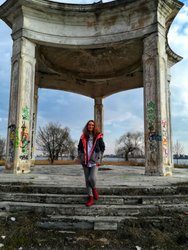 When we visited this place we were one of the many people who had no idea by the tremendous story that the lake hides as this place is currently populated by lots of people who spend time here just to relax or listen to music while jogging - nothing that could actually make you wonder if there is something wrong with this location.
I will also admit the fact that I never really believed in legends and this is why I never use to inform myself about the place that I'm going to visit before I do it as such stories can have a dramatic influence on me and maybe to make me see it with bad eyes - WHICH IS WRONG.
Yes, there may be sad stories behind any place we visit but the most important feeling is what it makes you feel, what stories you create there - forget the past and live the present!

As a bonus advice for today's subject of our trip - grab your friends and go explore the world!
There is nothing more wrong than refusing to visit some locations just because of their story.
YES! This is one of the few legends that actually scared me a little but in the end you are the only one who can create the story of a place and when you are surrounded by great people - that's even more beautiful!
You can't change someone's past but only to accept it and make its present better.
All rights reserved.

You can find me on:
↪ Patreon: https://www.patreon.com/GabrielaTravels
↪ Facebook: https://www.facebook.com/gabrielaistraveling/
↪ YouTube: https://www.youtube.com/gabiivdesign
↪ Instagram: https://www.instagram.com/gabriela.tv/
↪ Blog: https://steemit.com/@gabrielatravels
↪ PayPal: gabriela.valceanu19@gmail.com