KNOW YOUR HISTORY PART 2 :- DO YOU KNOW FAMOUS PREHISTORIC CAVE-PAINTING IN FRANCE HAS BEEN FOUND AT LASCAUX CAVE WHICH WERE DRAWN ATLEAST 17000 YEARS AGO WAS DISCOVERED IN 1948. #CAVEPAINTING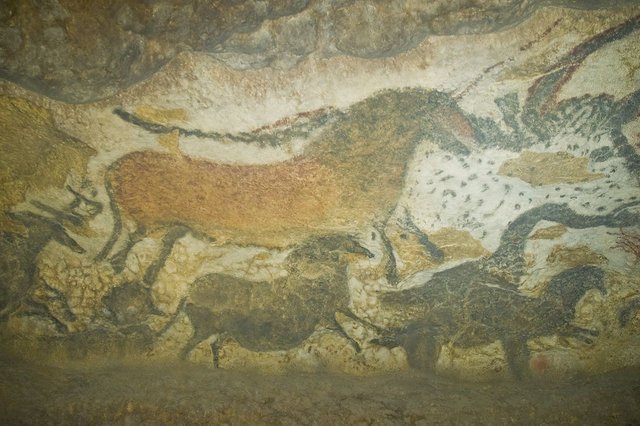 Another famous prehistoric cave-painting in France has been found at Lascaux Cave. The paintings were at least drawn 17,000 at least years ago. The cave was discovered in 1948
Per day near about 1200 visitors came here to see the paintings. The cave wall was damaged by carbon dioxide, body temperature, Sogginess, vapor etc within 1955. The fungus and lichen are infected with the walls as the wind conditions deteriorate.Public access to the cave has been banned from the year 1963. Only archaeologists and some scientists go there for observation. They have rebuilt some of the cave paintings.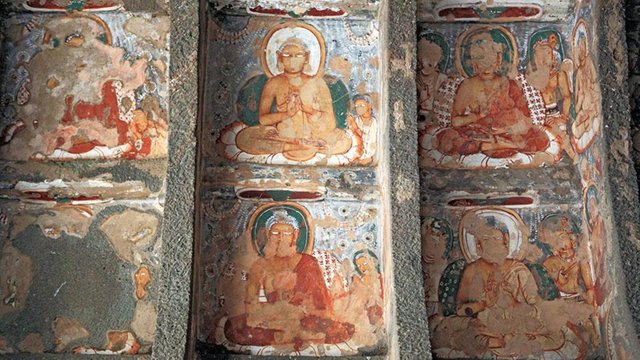 IMAGE COURTESY - GOOGLE
Chauvet Cave was founded in 1994 but public access to this cave was prohibited after the Lascaux Cave. Archaeological and some scientists go there for supervision.
To see the great art of our ancestors, following the example of Lasux to prolong the public, all the images are designed in another cave. This work was hard enough and cost-effective. If you do not get full satisfaction,it is no issues. The images are now survived.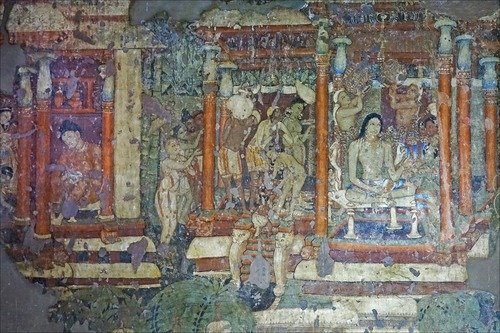 In it, I do not get full satisfaction, something does not come. The people who visited Ajantha, Elora are completely unaware about the matter that what the amount of damage we have done every day and every moment. Near about 5 thousand visitors come here every day. Pictures are polluting by their breaths day by day. Images like Bodhisattva PadmaPani is being lost in front of our eyes.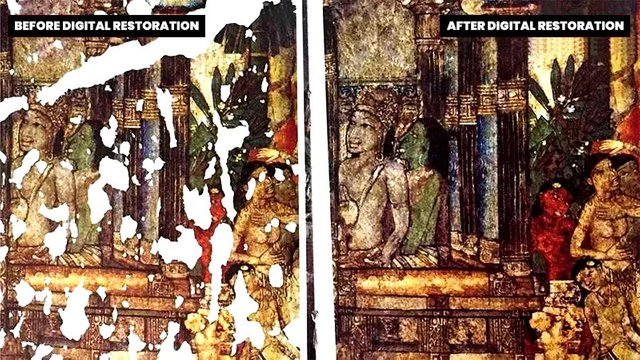 IMAGE COURTESY - GOOGLE
Why will not be a rule like France in our country? Why does not the extraordinary paintings of our forefathers be present in the same way for our successors?
Give you feedback. It should be remembered that these are not only three cave images but also UNESCO has announced these as heritage sites.
The observation of UNESCO on Ajanta--
The Bureau expressed its serious concern over the state of conservation of these sites, especially that of the advanced deterioration of the wall paintings and insufficient visitor control at the site of Ajanta.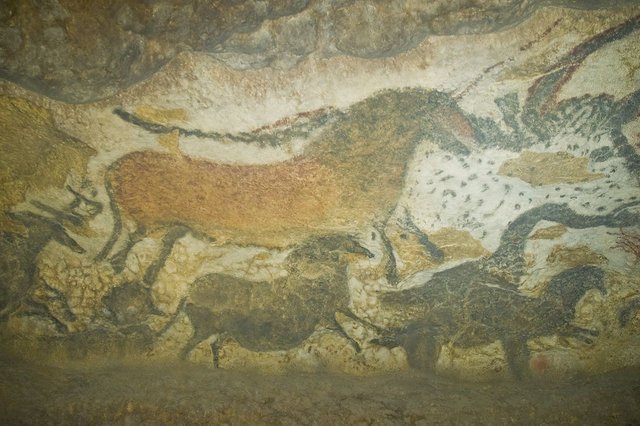 IMAGE COURTESY - GOOGLE
Information Courtesy