Beautiful and colorful that catch the attention of visitors, are the flowers of Trinitaria or Bougainvillea as it is known in the scientific field. This beautiful vine style bush, of Brazilian origin, is also known as a paper flower, bougainvillea, summer flower, camelina.
Its flower is small, it decorates the environments such as squares, avenues, and gardens. They delight our eyes with the colorfulness of their flowers that go from intense fuchsia, white, yellow, pink, magenta, purple, red, orange.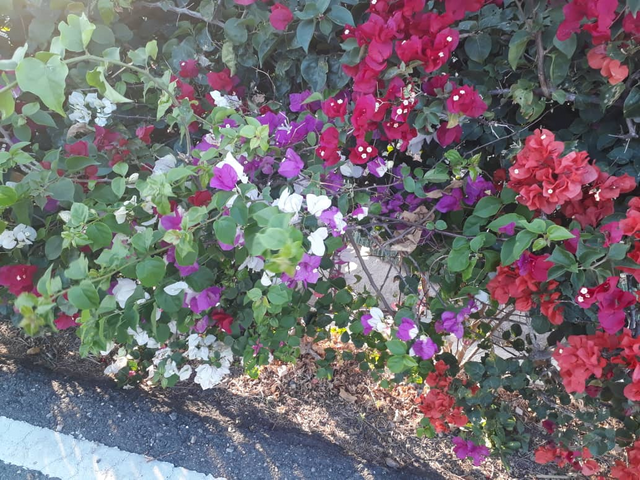 In Venezuela, it is known as Trinitaria. It is characterized by being a resistant shrub, it grows in any land, it requires basic care, for it to have a good development it is necessary to be exposed to the sun.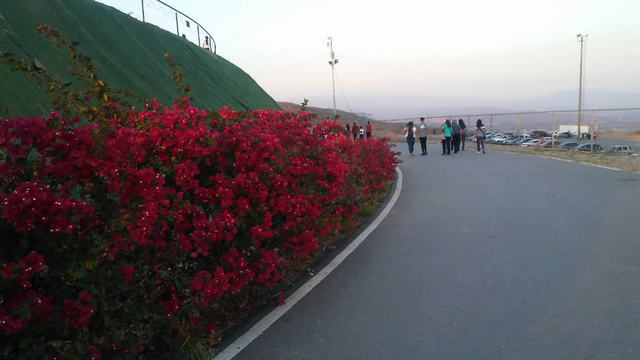 Its flowers have medicinal use, are used as a tea, to cure respiratory diseases such as cough, asthma, and flu.
Without a doubt Trinitaria beautifies the environment around us by filling it with light and color, that is why I consider it a wonder of nature.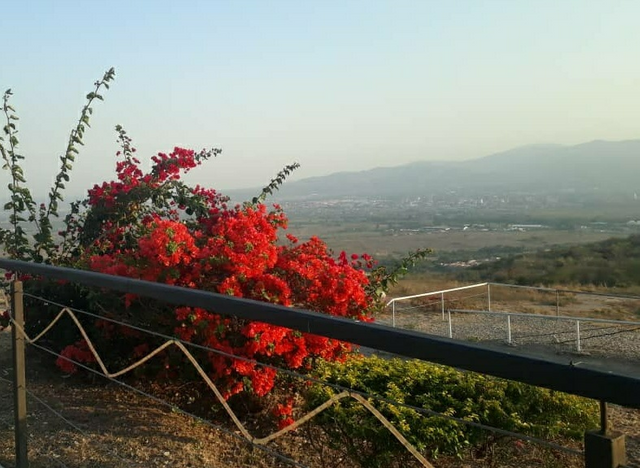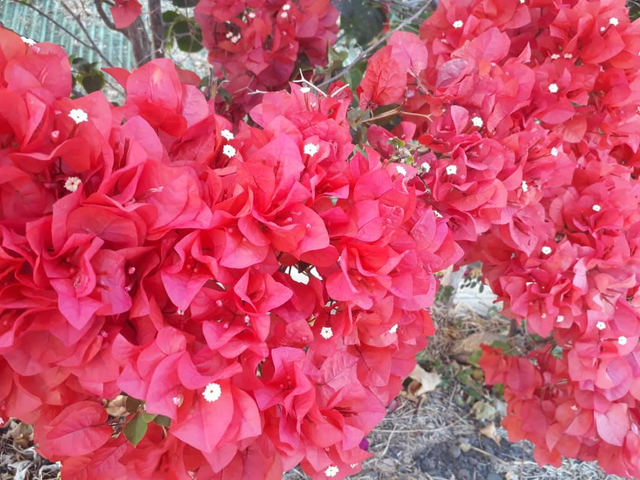 The photos are my responsibility, taken with my Blu Studio 5.0 cell phone. In the town of Barquisimeto, Lara State, Venezuela, sector the Ujano, Monument Mantle of Maria Divina Pastora.