Hi Steemians!
This is the last post from my holidays in 2018. This time the relation from a hot day at the Solina Lake. I invite you to read my memories of July 28, 2018.
---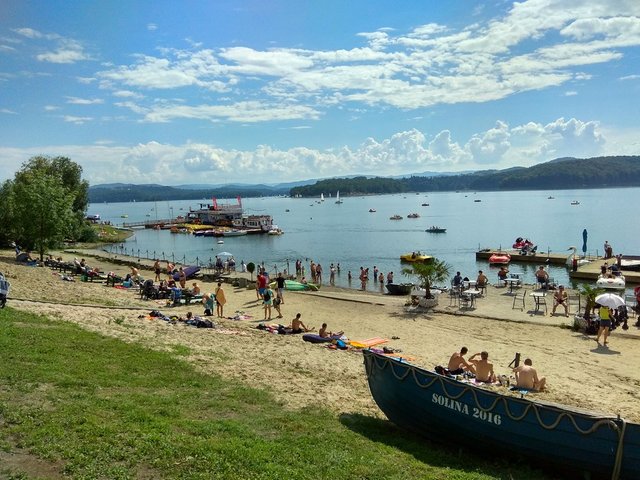 ---
This is before the last, fifth day of my holidays. Finally, the weather was great, which I was waiting for from the very beginning. It was hot and sunny that morning. We decided to finally go to the beaches! After a tasty breakfast in our guesthouse, we packed a beach bag and took a blanket with us. The beach is on the other side of the dam, it's about 20 minutes on foot from our guest house. The sun is shining already and it looks like a beautiful day. When I look at these photos I want to go back there.
---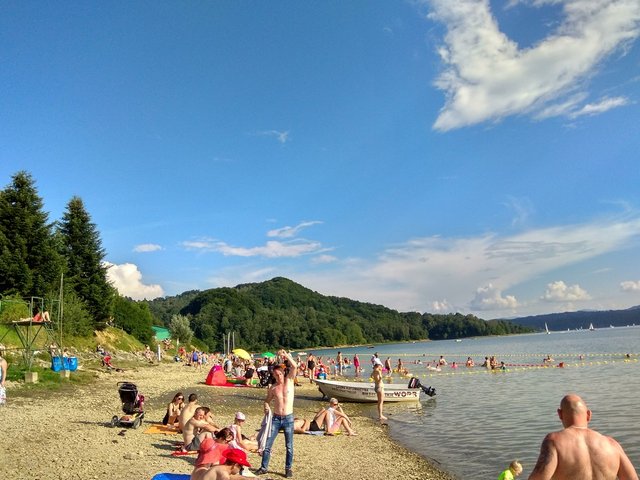 ---
It's great! As you can see in the photos, the weather was perfect that day. It was over 30 degrees Celsius. This is what a hot and lively day at Lake Solina looks like. It was Saturday and that's why there were a lot of tourists everywhere. We spread the blanket close to the water and basked in the sun for half a day. The water in the lake is clean enough to swim, but it is quite cold (around 20 degrees Celsius). The beach near the port is covered with sand, going further, the beach gets stony, but people do not mind.
---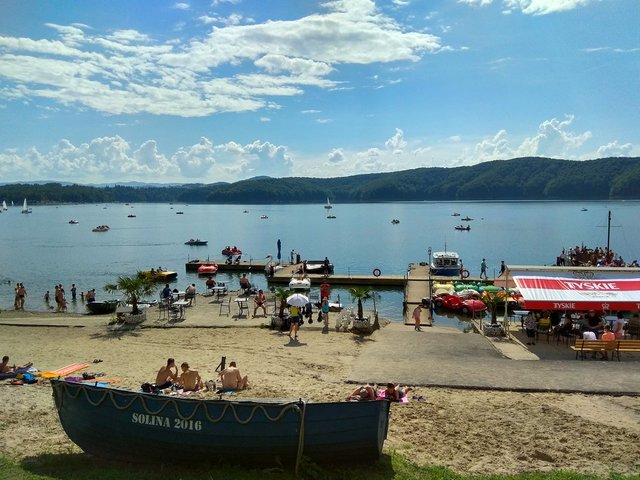 ---
In such weather, there are many boats, sailboats and water bikes on the lake today. It's great to relax by the water. You just have to remember to use sunblock because the sun was very hot. In the afternoon we had dinner in one of the restaurants by the water. It was a good day. Tomorrow, after breakfast, it's time to pack and go home. We spent 6 days here. I would recommend the Bieszczady Mountains to anyone who wants to get away from city noise and pollution. Poland is full of interesting places. Bieszczady must see. Greetings to all who love traveling!
---
Photos used in the article are my private materials.
---
Thank you for reading!