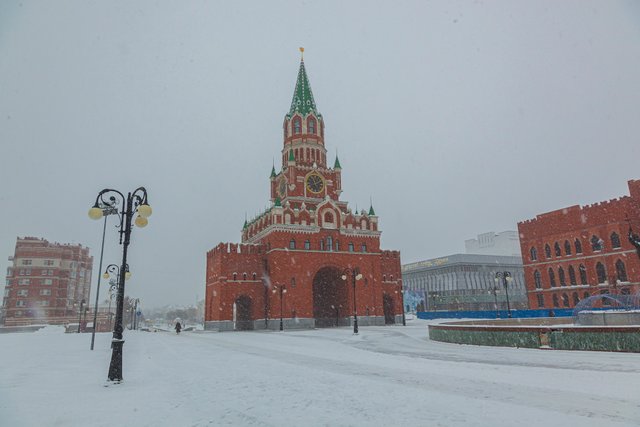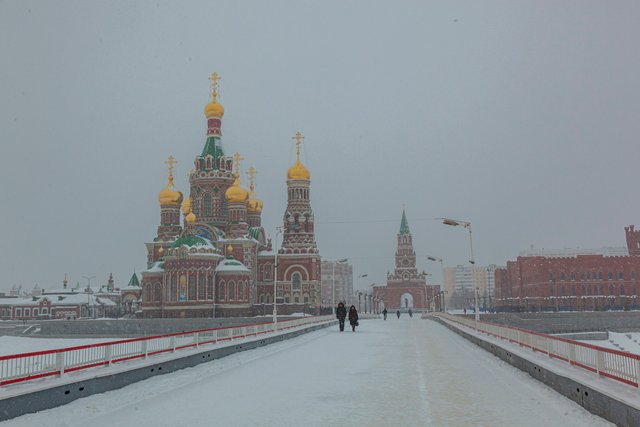 Winter fun
Now in my city there is no snow at all. The temperature is kept at +1 degrees Celsius. This is an anomaly. I do not know if this is a consequence of climate change or just an accidental fluctuation. I hope this anomaly does not happen again.
Last year, these days I arranged a rally along the route Kostroma - Nizhny Novgorod - Yoshkar-Ola - Kazan and back.
In those January days of 2019, everything around was in the snow and in Kostroma and other cities that we drove through. In general, the final exact trip was Kazan. This is the capital of Tatarstan - one of the largest republics in Russia.
Kazan is very famous in Russia as a large and beautiful city. We had never been to Kazan before and therefore it was a good idea to go there. By the way, the distance to Kazan is decent and getting there in one day is quite difficult.
That's why my route to Kazan was broken into components. A visit to Nizhny Novgorod on New Year's days is a pleasant experience. Then there was a big trip to Kazan, but before I reached this city a bit, I decided to turn off and look at Yoshkar-Ola.
This city made a very strong and strange sensation. When I drove into the city center and parked the car next to the building, which is very similar to the Doges Palace of Venice, I was very surprised by this circumstance. Snow and blizzard in the background of the palace - this is an extremely unusual impression. This is some kind of surrealism.
And then this surrealism only grew. Walking a little to the river, we found the Spasskaya Tower of the Moscow Kremlin. Next to him stood the Church of the Savior on Spilled Blood from St. Petersburg.
On the other side of the river were buildings exactly copying the houses of the Bruges embankment.
Nearby was a knight's castle and the walls of a Russian fortress. In the distance, the construction of the Coliseum was visible.
On the territory of a small town, copies of very famous architectural objects of the world are collected. This is an amazing sight, which is especially surprising when you look at it all through the snow and blizzard.
In a word, this city of Yoshkar-Ola made a very vivid impression on me. I will not say that this impression is negative. It's just a little unsettling. A sense of surrealism and great waste.
But for me, as a tourist, this place is interesting.
At the end of 2019, I found out that the measure of the city of Yoshkar-Ola brought to criminal responsibility for fraud and embezzlement.