Travel Digest #887
Introduction
Hi everyone, it's @lizanomadsoul here with the monday edition of the #traveldigest.
Another day of great places and stories around the globe to read about! This time we have great stories from Malaysia, Peru, Bulgaria, Pakistan, Georgia, Montenegro, Greece, Bangladesh, Turkey, Russia and Germany - So a little bit of everything! - Enjoy 😉
All featured posts are
For more travel digests check out #traveldigest.

---
Our winners today 🍍
🥇 A Company Incentive Trip - Heaven or Hell? - Part 2 by @iamyohann
We arrived in Kuala Lumpur early in the morning and of course, we were all tired because of the night flight but also excited to start our trip. Chan Yuen Li who is the founder and director of Nomad Adventure, one of the leading adventure company in Malaysia, met us at the airport. She along with our company's organizer had arranged and planned every day of our trip until we return to Kuala Lumpur 7 days later. The main focus: team building.
This post on Pinmapple - This user on Pinmapple
---
🥈 FREE Cusco Tour! ???????? FREE Ceviche FREE Pisco Sour by @waybeyondpadthai
Free Cusco tour, Yes! In this best free tour, I have gone with before I left Cusco, Peru, one of the best decisions of the trip! We walked around the historic center and learned some small little secrets of the Inca. The best spot for shopping for some souvenir from Peru - got a chance to learn how to make ceviche and try it. Spoiler alert, the ceviche was dang delicious! One of my most favourite Peruvian food indeed! As well as the delicious special type of Pisco Sour, the national drink of Peru.
This post on Pinmapple - This user on Pinmapple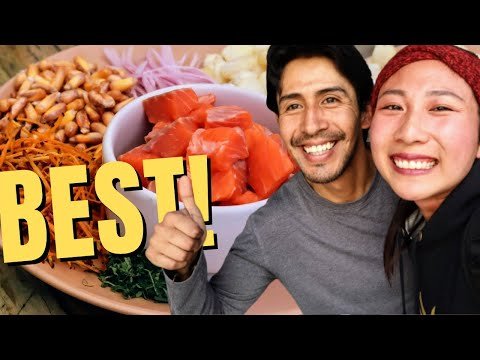 ---
🥉 The largest Historical Park in the World by @lyubo19
What do you imagine when you hear the word "paradise"? I'm starting this post with this exact question, because today I'm going to share with you a project which is called "Historical Park". Actually I'm not sure is it okay to tell you that this amazing place is a project, because this is one of the most inspiring places that I've been to this year and also is an example of how the dreams can come to reality.
This post on Pinmapple - This user on Pinmapple
---
Honorable Mentions
---
Support pinmapple and Haveyoubeenhere
The more support we get, the more we can give back! Want to help?
Vote for our proposal!
Delegate to Pinmapple!
Follow our curation trail
Upvote the Traveldigest
Did you know we made an awesome mobile application for the travel community?
Join over 200 travelers there!
You can use it to post directly to Hive and Pinmapple!
Want to know more about what we're up to next?
Join our Discord
Follow us on Twitter
Join us on Facebook
Want to learn a bit more about our projects?
Learn more about Pinmapple
Learn more about Haveyoubeenhere