Travel Digest #879
Introduction
Hi everyone, it's @lizanomadsoul here with the sunday edition of the #traveldigest.
Another day of great places and stories around the globe to read about! This time we have great stories from Bulgaria, Iceland, Philippines, United Kingdom, Portugal, Romania, Thailand, Venezuela, Russia and South Africa - So a little bit of everything! - Enjoy 😉
All featured posts are visible on the
Editors Choice Map
and upvoted by the
@pinmapple
team. For more travel digests check out
#traveldigest
.
---
Our winners today 🍍
🥇 My best summer mountain experience yet by @velinov86
I would like to show you a very popular tourist destination in Bulgaria that almost all Bulgarians are familiar with but most of them have never gone there because it is dangerous and full with open views. In this way I am also showing commitment to @theterminal and their week 2 challenge which is to write a travel/tour blog of my choice about my country. So lets begin.
This post on Pinmapple - This user on Pinmapple
---
🥈 [Iceland Winter #3] Traveled to Skaftafell(glacier), Jökulsárlón(glacial lakes), and the Vatnajökul Ice Cave! by @rbaggo
This is a journey from Vik, famous for the Black Sea in southern Iceland, to Skaftafell(glacier), Jökulsárlón(glacial lakes), and the Vatnajökul Ice Cave. Last night, with the help of Chinese guys who gave me a ride, I was able to get into the hotel room and slept with a mat on the floor.When we were supposed to leave early in the morning, we got up, washed our faces briefly, and they went to have breakfast at the hotel, and I prepared breakfast by myself.I ate bread with jam, sausage, cheese, and nuts and it was warm and delicious. It's a relief that you didn't eat in a cold outdoor place shivering.
This post on Pinmapple - This user on Pinmapple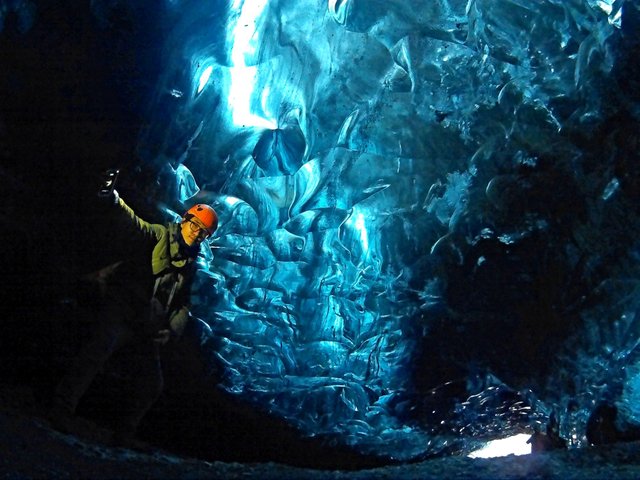 ---
🥉 DIVING TUBBATAHA: WORLD HERITAGE SITE by @biggypauls
A few months back myself along with my wife Koz, friends Ernesto and Vanessa took a special dive trip to a world heritage site. Tubbataha reefs in the Zulu sea is one of those bucket list places a diver dreams of going to. Only accessible for 3 months of the year and having a annual limit to the number of divers we were lucky enough to get space on a charter boat. To visit this site you need to use a "liveaboard" boat that you sleep, eat and dive from, there is no land mass to stay on so if you suffer with sea sickness this is not the place for you.Flying out of our home island of Cebu we arrived in Puerto Princesa Palawan and spent the night preparing our dive gear and having briefings on the do's and don'ts of the trip. Next morning we joined our craft the M/V Sakura, this Trimaran boat was to be our home for the next week. A total of 11 divers and 9 crew were on board.
This post on Pinmapple - This user on Pinmapple
---
Honorable Mentions
---
Support pinmapple and Haveyoubeenhere
The more support we get, the more we can give back! Want to help?
Vote for our proposal!
Delegate to Pinmapple!
Follow our curation trail
Upvote the Traveldigest
Did you know we made an awesome mobile application for the travel community?
Join over 200 travelers there!
You can use it to post directly to Hive and Pinmapple!
Want to know more about what we're up to next?
Join our Discord
Follow us on Twitter
Join us on Facebook
Want to learn a bit more about our projects?
Learn more about Pinmapple
Learn more about Haveyoubeenhere