Travel Digest #872
Introduction
Hi everyone, it's @lizanomadsoul here with the sunday edition of the #traveldigest.
Another day of great places and stories around the globe to read about! This time we have great stories from New Zealand, Iceland, Peru, Thailand, India, Poland, Ukraine and Iran - So a little bit of everything! - Enjoy 😉
All featured posts are visible on the
Editors Choice Map
and upvoted by the
@pinmapple
team. For more travel digests check out
#traveldigest
.
---
Our winners today 🍍
🥇 A Visit to a Māori Thermal Village in Rotorua by @discoveringarni
The unique pungent scent of sulphur greeted us good morning. The smell of Rotorua reminded me of rotten eggs. I suddenly remembered a tour guide in the Kiwi Experience Bus Tour we boarded in 2007 calling the city *"rotten-rua" * Our noses eventually got used to it. This aroma comes from the volcanic activity in this incredible geothermal paradise.
This post on Pinmapple - This user on Pinmapple
---
🥈 [Iceland Summer #13] I visited to the place where seal and whale lives in Snæfells Peninsular, western region of Iceland by @rbaggo
I moved from the beautiful northern city, Akureiry to the Snæfels Peninsula in the west. I got to know a lot of great places on the way. Let me introduce you. The driver who lives in the U.S.A, has enjoyed a trip to Iceland and was training for a long time. I saw a female hitchhiker standing with her thumb up on one side of the road. He found her and said "Uh! Hitchhiker!" And right after he took her as me and then moved to the west.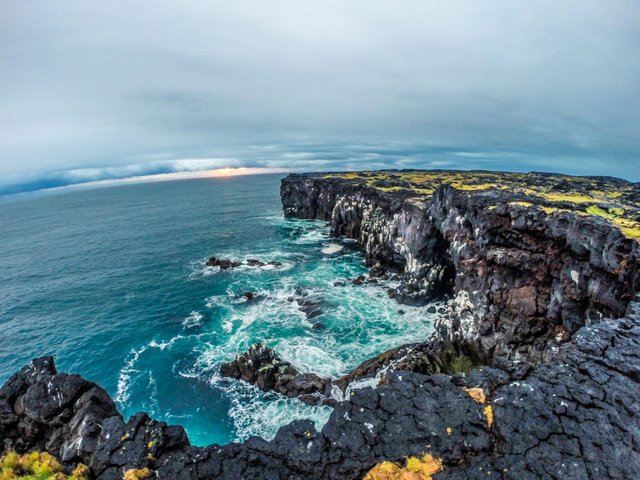 ---
🥉 BEST EVER ALPACA REVIEW SHOW not with Sonny - Best Alpaca eating journey Cusco Peru by @waybeyondpadthai
Alpaca everywhere! I was so surprised by the fact that they do eat alpaca in Peru. Mostly they serve tourists but some locals also love it and eat this type of meat occasionally in a fancier restaurant. In Cusco, especially, I can find alpaca on the menu almost everywhere among some other alpaca products like clothing.
This post on Pinmapple - This user on Pinmapple
---
Honorable Mentions
---
Support pinmapple and Haveyoubeenhere
The more support we get, the more we can give back! Want to help?
Vote for our proposal!
Delegate to Pinmapple!
Follow our curation trail
Upvote the Traveldigest
Did you know we made an awesome mobile application for the travel community?
Join over 200 travelers there!
You can use it to post directly to Hive and Pinmapple!
Want to know more about what we're up to next?
Join our Discord
Follow us on Twitter
Join us on Facebook
Want to learn a bit more about our projects?
Learn more about Pinmapple
Learn more about Haveyoubeenhere