Travel Digest #858
Introduction
Hi everyone, it's @lizanomadsoul here with the sunday edition of the #traveldigest.
Another day of great places and stories around the globe to read about! This time we have great stories from Thailand, USA, Romania, UK, Indonesia, Poland, Greece, Slovakia, Russia, Iceland and Portugal- So a little bit of everything! - Enjoy 😉
All featured posts are visible on the
Editors Choice Map
and upvoted by the
@pinmapple
team. For more travel digests check out
#traveldigest
.
---
Our winners today 🍍
🥇 Local Bangkok Street Vendors and Malls. by @bigsambucca
My agenda today was to find this particular mall in Bangkok called Pantip Plaza this mall apparently , i was told is the main hub in Bangkok where everyone goes to buy electronic equipment like computers , cameras , computer games and many electronic accessories and also has many computer repair shops within this my reason for going there was to buy a new battery for my computer. I have never been to this mall but had a idea in which direction to go after taking the Skytrain into the city , i then walked from the station maybe a couple of kilometers through a high end shopping mall called Gaysorn Mall.
This post on Pinmapple - This user on Pinmapple
---
🥈 Share My World: White Pocket, Arizona by @sjarvie5
Our final destination in my April weekend social distancing getaway was to White Pocket. Both The Wave and White Pocket are wonderful rock formations on the Utah Arizona border. In 2012 @jarvie and I went on an epic adventure to The Wave. I wrote about in Getting lost in the desert. This time we were safe and very happy to scramble around these awesome formations and take cool pictures.
This post on Pinmapple - This user on Pinmapple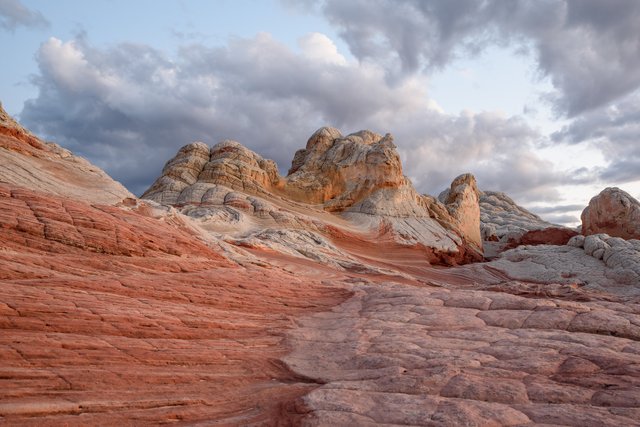 ---
🥉 Let's travel together #140 - Lacul Beliș-Fântânele (Beliș Lake) by @gabrielatravels
Just when we thought we finally managed to step away from toxic lakes that conceal cruelty and lots of sacrifice amongst people and their houses, and everything they have ever realized in their entire life, we get do discover one more place whose mystery and dark history speak louder than its silence and peace which are visible at first.
This post on Pinmapple - This user on Pinmapple
---
Honorable Mentions
---
Support pinmapple and Haveyoubeenhere
The more support we get, the more we can give back! Want to help?
Vote for our proposal!
Delegate to Pinmapple!
Follow our curation trail
Upvote the Traveldigest
Did you know we made an awesome mobile application for the travel community?
Join over 200 travelers there!
You can use it to post directly to Hive and Pinmapple!
Want to know more about what we're up to next?
Join our Discord
Follow us on Twitter
Join us on Facebook
Want to learn a bit more about our projects?
Learn more about Pinmapple
Learn more about Haveyoubeenhere