Travel Digest #852
Introduction
Hi everyone, it's @lizanomadsoul here with the sunday edition of the #traveldigest.
Another day of great places and stories around the globe to read about! This time we have great stories from Peru, Australia, UK, India, Singapore, Suriname, Italy, Switzerland, Portugal, Vietnam and Sri Lanka- So a little bit of everything! - Enjoy 😉
All featured posts are visible on the
Editors Choice Map
and upvoted by the
@pinmapple
team. For more travel digests check out
#traveldigest
.
---
Our winners today 🍍
🥇 LESS THAN $1 ???????? Peruvian street food tour | VILLAGE FOOD Pisac Cusco Peru CHEAP EATS by @waybeyondpadthai
Peruvian Street Food again and again! In this food vlog, we're still in Pisac, a sacred valley in Cusco, Peru trying some village food and Peruvian food in general. Anticucho was one of the few foods I tried. As mentioned, LESS THAN $1! Crazy Cheap Eats in Peru is so possible!We also took a collective to San Salvador, a village not so far from Pisac. It got beautiful nature surrounding and a beautiful view up on the hill where El señor de Huaca church located.Lovely and well-spent day in Pisac with some nice company from Korea and the Netherlands. Come join us for a day!
This post on Pinmapple - This user on Pinmapple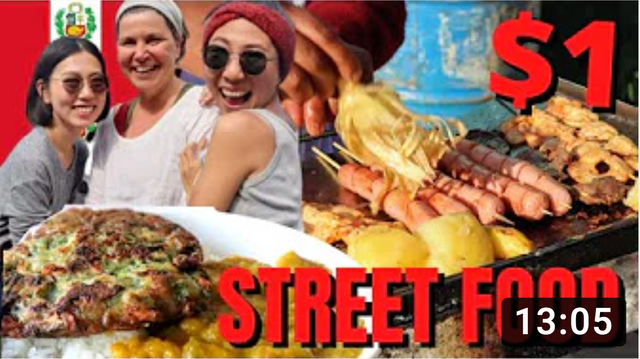 ---
🥈 Mary Cairncross Scenic Reserve by @trudeehunter
When I think about my visit to the Mary Cairncross Scenic Reserve, in Queensland, Australia, the words, 'tranquil,' 'awe inspiring' and 'refreshing' come to mind. This amazing subtropical rainforest which overlooks the Glass House Mountains comprises of a 55 hectare landscape. The area is a remnant of the original rainforests which once covered the Blackall Range.It is a wonderful representation of the diversity of nature which encompasses a variety of plant, animal and birdlife, enriching all who have had the pleasure of immersing themselves in this picturesque landscape.
This post on Pinmapple - This user on Pinmapple
---
🥉 Tales of the Urban Explorer: Westwood Mill by @slobberchops
While trawling through the story of this mill, I tried to find something dramatic. A recent suicide, a ghost haunts the mill or it's even a place where transvestites meet for group sex. Sadly I found nothing of the sort besides the usual history. This one hails from the 1790's and was in use until 1981. I looked through some reports from ten years ago and the decay difference is startling. It has really gone downhill and at times I thought the place was going to come down on me.
This post on Pinmapple - This user on Pinmapple
---
Honorable Mentions
---
Support pinmapple and Haveyoubeenhere
The more support we get, the more we can give back! Want to help?
Vote for our proposal!
Delegate to Pinmapple!
Follow our curation trail
Upvote the Traveldigest
Did you know we made an awesome mobile application for the travel community?
Join over 200 travelers there!
You can use it to post directly to Hive and Pinmapple!
Want to know more about what we're up to next?
Join our Discord
Follow us on Twitter
Join us on Facebook
Want to learn a bit more about our projects?
Learn more about Pinmapple
Learn more about Haveyoubeenhere