Travel Digest #851
Introduction
Hi everyone, it's @lizanomadsoul here with the sunday edition of the #traveldigest.
Another day of great places and stories around the globe to read about! This time we have great stories from Thailand, Australia, Italy, Philippines, UK, Spain and Portugal - So a little bit of everything! Enjoy 😉
All featured posts are visible on the
Editors Choice Map
and upvoted by the
@pinmapple
team. For more travel digests check out
#traveldigest
.
---
Our winners today 🍍
🥇 Our Journey to Khao Lak - 10 Years after the Tsunami by @betterthanhome
When we gave up our jobs and our apartment in 2004 and went on our first big backpacking trip, we had no idea where it would take us. After traveling to countries like Indonesia and Malaysia, we ended up in Thailand. After some time in Phuket we finally landed in Khao Lak, just 100km north. Almost exactly 10 years after the devastating tsunami from 26th december 2004. When we got on the bus in phuket we still had a queasy feeling in our stomach. Of course, something that happened back then can happen again at any time and theoretically anywhere at sea. Nevertheless, we had a strange feeling when we drove to the very place that had hit it the worst at the time.
This post on Pinmapple - This user on Pinmapple
---
🥈 The Kimberley Rangers Tour in Western Australia !! by @kohsamui99
I was astound in how huge a area the Kimberley Rangers in Western Australia takes up , i now know when the Aboriginal people would go walkabouts it would take them days before they got back home again. What amazed me was the landscape huge amazing red cliff mountains with waterfalls flowing down them into beautiful clean cool waterholes great for a swim and a cool down. A true paradise for many wild species of birds and lizards and the rain forest were full of astonishing wild plants never seen before so colorful and unusual. Many caves to explore where the Aboriginal made these there homes many years back the caves had all types of wordings and painting on the walls probably all meant to warn the bad spirits of or something that they had achieved in there lives living there.
This post on Pinmapple - This user on Pinmapple
---
🥉 Milan is a city of beauty and fashion by @amikphoto
Now I want to recall those first visits to Milan, when I was just starting to recognize this city. We arrived in Milan not with a large group of 7 people and everyone had different interests. I was drawn to inspect everything around and my friends were drawn to the side of the street called Monte Napoleone. This is one of the most important shopping streets in Milan where shops of the most famous world brands of clothing, perfumes, accessories and more are concentrated.
This post on Pinmapple - This user on Pinmapple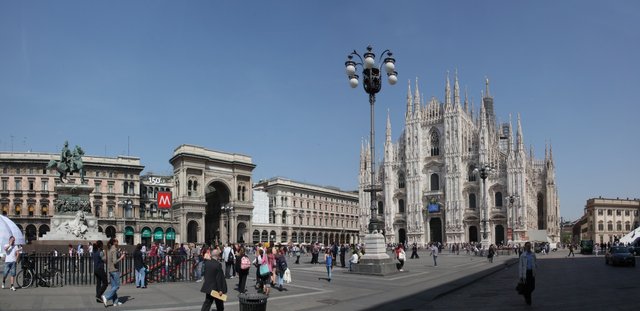 ---
Honorable Mentions
---
Support pinmapple and Haveyoubeenhere
The more support we get, the more we can give back! Want to help?
Vote for our proposal!
Delegate to Pinmapple!
Follow our curation trail
Upvote the Traveldigest
Did you know we made an awesome mobile application for the travel community?
Join over 200 travelers there!
You can use it to post directly to Hive and Pinmapple!
Want to know more about what we're up to next?
Join our Discord
Follow us on Twitter
Join us on Facebook
Want to learn a bit more about our projects?
Learn more about Pinmapple
Learn more about Haveyoubeenhere