Camp & Spot Air In Dynamic Pioneer Expedition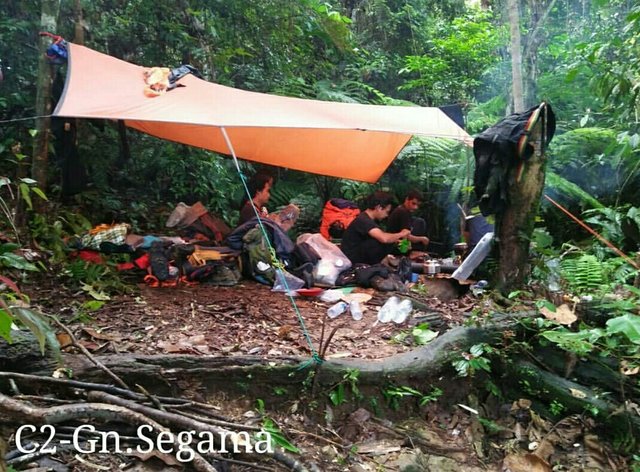 Hi Stemian....
There may be some special conditions in determining spot camp on the track during a pioneering expedition. Of course the camp target was already plotted by Planner. Spot position can be affected by speed target, weather (extreme), force majure, slope, human error, accident, lost position etc.
Apart from this based on applied, Aceh Tracker limits it in 2 terms as a requirement. First, the spot is a relatively potential source of water. Second, relatively safe from falling limb / dead tree.
Related to the source of water (on the mountain), this must be seen as a physical and spiritual need. Yes, the water on the mountain is expensive.
I agree with that;)
But what about when the water on the mountain becomes cheap & affordable?
Clinging to the mountains, He will guide him, though those who have never been invited or carry conquest missions.
Well, .. True physical climbers would need water. Good for health, savings & consumption. And as a religious being, it is important to maintain cleanliness & purity.
For example, there is a dream "wet" or there are personnel who are sick & require extra water needs. Both of these things are not possible to be answered with Water Management stance if not available tank 1500liter / more.
Without neglecting the safety aspect, Aceh Tracker continues to develop a method / technique of detecting water sources based on visual & familiar terrain so routinely send small units to detect water sources even if done at night.
In practice, the diplotted water spot targets remain within a 300m radius of the camp so that the coverrage 'search area' can be calculated with time (PP 60-90 min per / azimuth). While water hunting at night, all headlamps are required to function properly, prime physical conditions and carrying the navigation device.
Yupz .. A process duly will not betray the result is not it?
---
---
[Indonesia]
Mungkin ada beberapa syarat khusus dalam penentuan spot camp di lintasan saat ekspedisi perintisan. Tentu saja target camp sudah diplotting sebelumnya oleh Planner. Posisi (spot camp) ini dapat dipengaruhi oleh speed target, cuaca (ekstrim), force majure, kelerengan, human error, accident, lost position dsb.
Terlepas dari hal ini berdasarkan terapan, Aceh Tracker membatasinya dalam 2 syarat sebagai kebutuhan. Pertama, spot tersebut relatif potensial sumber air. Kedua, relatif aman dari jatuhan dahan/pohon mati.
Terkait sumber air (di gunung), ini harus dilihat sebagai kebutuhan jasmani dan rohani. Ya,.. Air di gunung itu mahal.
I agree with that ;)
Namun bagaimana ketika air di gunung menjadi murah & terjangkau?
Menyatulah dengan gunung, Ia akan memandunya, meskipun yang datang tak pernah diundang atau membawa misi penaklukan.
Well,.. Sejatinya fisik pendaki tentu membutuhkan air. Baik untuk kesehatan, simpanan & konsumsi. Dan sebagai makhluk beragama, penting untuk menjaga kebersihan & kesucian.
Semisal, ada yg mimpi "basah" atau ada personil yg sakit & memerlukan kebutuhan air extra. Kedua hal ini saja sudah tidak mungkin terjawab dengan jurus-jurus Manajemen Air kalo belum tersedia tanki 1500liter/lebih.
Tanpa mengabaikan aspek keselamatan, Aceh Tracker terus mengembangkan metode/teknik pendeteksian sumber air berbasis visual & kenal medan sehingga rutin mengutus unit kecil untuk mendeteksi sumber air meskipun dilakukan pada malam hari.
Dalam praktiknya, target (survey) spot air diplott tetap berada dalam radius 300m dari camp sehingga coverrage 'search area' dapat diperhitungkan dengan waktu (PP 60-90 menit per/azimuth). Saat berburu air pada malam hari, semua headlamp wajib berfungsi dengan baik, kondisi fisik prima dan membawa perangkat navigasi.
Yupz.. Sebuah proses sepatutnya tidak akan mengkhianati hasil bukan?
---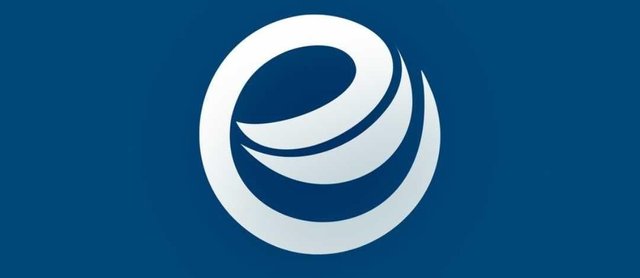 ---