clockwork spirals descend down a bright blue staircase
a flood of blue paint follows as if erupted from a Biblical storm
as some Sufi trance echoes out from a cerulean boombox
my spirit sense tells me its Master Musicians of Joujouka
in this town full of world weary travelers and humble Moroccans
I superimpose some gangster rap over top of the Sufi trance in my mind:
"nigga nigga nigga pull the fucking trigga"
but I keep the joke to myself
my ironic usage of a racial slur
would probably be lost on the natives
you can't tell the sky from the streets here
and perhaps thats the way it should be
I wish that I could walk right into a cloud kingdom
while vibin' on some cloud rap, maybe some Clouddead
perhaps if I lie real still in this hotel room bed
I can astral project and become one with some bluebirds
or ride upon the backs of some flying bison spray painted turquoise
you can't tell the streams from the streets here
perhaps I'l take a drink from the water
I wonder if this town is proper haunted
the hydro stimulates a ghost dance at dawn
my ears detect the faint whispers of an old song
lost in the wind, fever flesh for the seagulls
zigzag triangles sloop down and looping when they fly
a blue monster with teeth that clench down
to gnash the mountains
I remember the Beats used to come here
when they weren't doing drugs in Tangiers
somewhere a spectral imprint is laughing
of Burroughs or Ginsberg acid tripping
if I sit in the same exact spot that this happened
will I become possessed with their psychic energy?
or perhaps I will find the distant memory
of an old man playing a blues song
our souls interconnected in an energy ping pong
as a vision of a hot Moroccan woman
makes me wanna play with my ding dong
If I don't get laid tonight, I'm afraid I might get
blue balls, blue balls
titties on the mind, pussy on the brain
one last night in Chefchaouen then onward to Spain
drank too much vodka, today a migraine
I don't usually like to rhyme this much but fuck it, gotta catch a plane
as I look out my window, I hear the faint whispers of an old song
plane water stimulates a ghost dance in my mind
I think about that girl I fucked and what was her sign
her voice was like a Sufi dance all across my spine
I put on some Blue Note jazz, its not the same, but it'll do
the Dramamine knocks me out, I'm saxophones in a clear blue sky
lost in the wind, fever flesh for the seagulls
zigzag triangles sloop down and looping when they fly
a blue monster with teeth that clench down
to gnash the mountains.
written by Xylen Roberts, 8/30/18.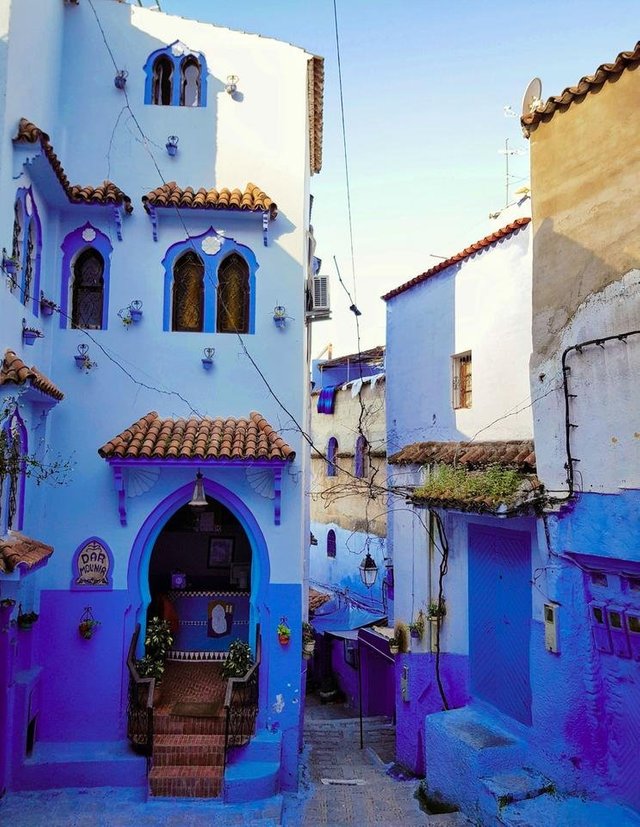 any images used were plucked from the internet. I do not own them. I got this from @seetheworld.sgp, I am not sure if it is his or not.