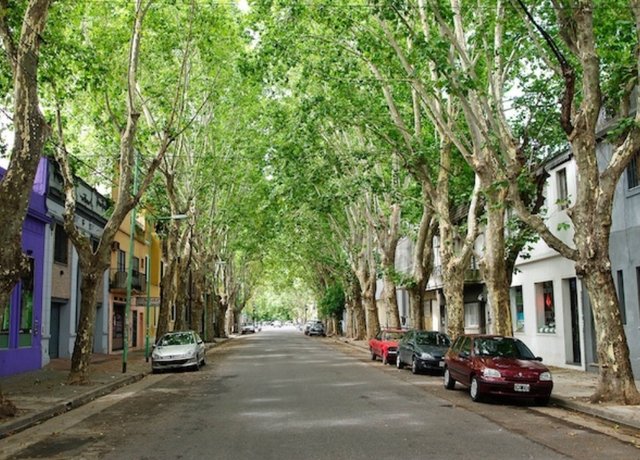 After a couple days of existential angst, questioning and... fear, I decided to pull the proverbial thumb out of my arsehole. To see what adventures awaited!
Two days into Buenos Aires I found myself at a house party.. a party at one of the neighbours of the US ambassador. Strange? I thought so too...
At the time, for sure, but in hindsight, all part of the adventure.
I was set to go to a Spanish school to learn the language in a few days. In my arrogantly ignorant headspace I thought I could become fluent in a month... Hmmmmmm, no chance...
In the meantime however I needed to get out there. I fired up my 'Internations' app, then found an event.
As a solo traveller I'd definitely recommend apps like Internations, you can jump into existing, incredibly friendly communities that want to socialise.
So I joined a well entrenched and friendly group and jumped along to a house party. My first real social interactions!
An absolutely fantastic crowd, albeit, maybe a generation older than me. They provided the first base I needed to really let myself go in Argentina. As I dug deeper into their individual stories I learnt that the ambassador from the US used to live next door, until Trump decided ambassadors were a waste of money... and other fun anecdotes... Including a money dealer hook up nudged my way....
Argentina has been plagued with inflation and bizzare monetary economics for decades. At one point the government decided that the peso should be traded at a fixed rate to the dollar. However 'money dealers' popped up in the black market to provide far more pesos for each dollar, the actual market rate. This is now essentially irrelevant, but echoes remain... Like the day I went to 8 ATMs to take cash out out before finding one with money. Anyway, back to the party...with..
Cautious tales of robbery combined with money saving tricks. I also tried my first genuine gellato, it was delicious. Not only did I have a new and exciting base of people to rely on, I also had some fun tips and potential adventures for the next month..
Things were looking up, big time.
After the weekend I slogged to my Spanish class at 9am. The walk took 15 minutes, but as it was my first trip there, navigating the unknown route...it felt like an hour.
It was tough to wake up, considering the Argentinians routinely had dinner at 10pm, things had shifted a little later here.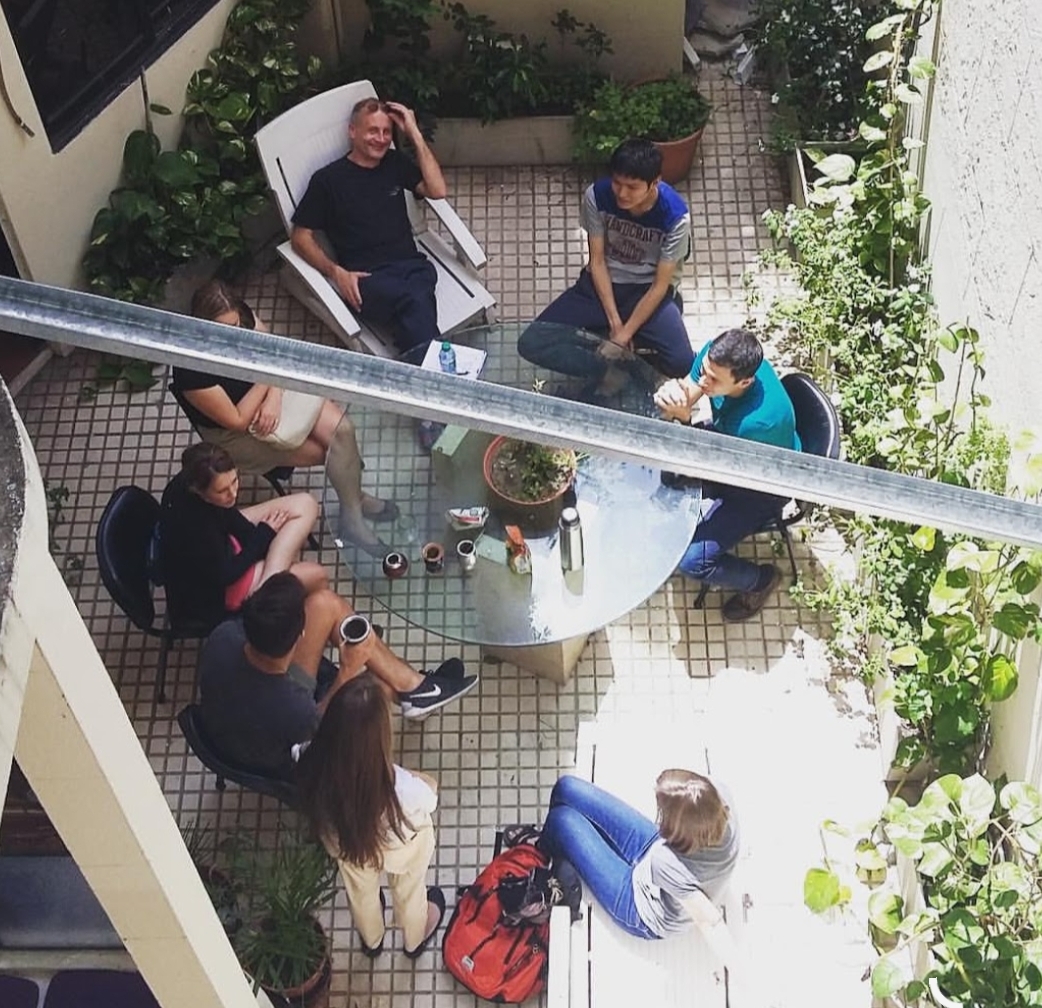 With trepidation I stumbled into the class a half hour late, on the tail end of the induction... As everyone was leaving the room. I quickly got up to speed and was assigned my room.
As we all akwardly said hello, I met an ex hedge fund manager, a well travelled Chinese Canadian living in Japan the last 11 years and a Scottish guy on sabbatical that had a secret Argentinian 'friend' ...
The adventure was getting started...