The magic of being back after five years a way is just not sinking in after48 hours no sleep. I don't know why I thought a 2 am flight was going to be a good idea. I arrived at the airport at 9 to have a drink with a homeless acquaintance I met traveling who happens to live at the airport. I tired to tell him about our community, that it would help him find allies and overcome his loneliness in a foreign city but he kept changing the topic. Oh well. You can force it on anyone.
Some K-pop stars were getting on a flight too, there were 20 police holding hands and forming a circle around the stars as 100 rabid teenage girls tried to catch a picture. It's moments like these where I feel justified for the common assessment that society is absolutely batshit insane.
Anyway, 12 hours later and I've hopped on the local train which takes a full two hours to arrive to my destination, rather than the 30 minute train. Oh, what was I thinking...? I want to take in this scenery but I'm just too tired.
Perhaps it's because I haven't arrived in Tokyo yet, but I notice one huge distinction from five years ago. Eye contact is a thing now. I distinctly remember how little eye contact was commonplace when I used to live here. Now every JR staff looks you in the eyes and smiles. The AI is gaining consciousness! Also on the train I noticed a local woman eating, something which was pretty uncommon before. I saw a young nice looking guy with a tattoo, something which is far more taboo in japan than elsewhere.
It appears what my Tokyo based Osaka friend (who I am on my way to visit) said was true. Thanks to negligence displayed after the earthquake and the anti-nuclear movement which most people were supportive of, whether vocal or not, something very subtle has changed. This change has continued since the prime minister has started pushing to rebuild the military. To complicate things further, the influx of tourism to every corner of the country has people feeling complicated. There are those who must be happy to see a push towards internationalization but at the same time some people must see how empty this form of internationalization is, it's a whole lot like selling your own body.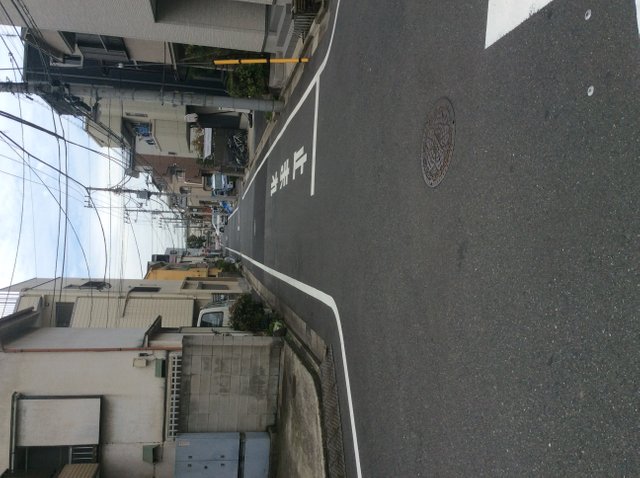 According to this friend, who is one of the only friends I have here who acknowledges his own quirkiness (the common practice in Japan if you are strange is to insist that you are just a typical Japanese), this change in attitude is not at all noticeable in the attitude towards words, but that is due in part to the fact that more companies are respecting laws about overtime.
It's amazing to see how much such tiny changes (which I'm not even sure really exist are just my one friends faulty assessment) have really changed the way it feels to be on the subway. Maybe I'm the one one who has changed and that's all it is. I've seen enough to look at things with a new set of eyes.
Life is so wacky. I can't believe I'm back here. I can't believe I am still able to write this after the little sleep I had last night. :-)
If you like what I do, check out my work at Patreon and consider becoming a Patron (or helping me find more Patrons by sharing this link on social media) so I can put more time and energy into fiction, music and community building. Some extra fiction and music will be over at Patreon and it's all pay-what-you-want. Thanks for any and all support!
If you want to chat, come join us to talk about deep shit in the Be awesome discord (no post promo!)