Our recent 6-days stay at Bangalore made us explore this beautiful place in South India- Pondicherry (Puducherry). From Bangalore it is approx. 6 hours' drive and one of the best and relaxing drives I have experienced in India, thanks to the well-connected roads via national highways. With its tropical weather, clean and exotic surroundings, beaches and the local culture speaking out loud from every corner, it is undoubtedly one of the most loved places for tourists across the globe.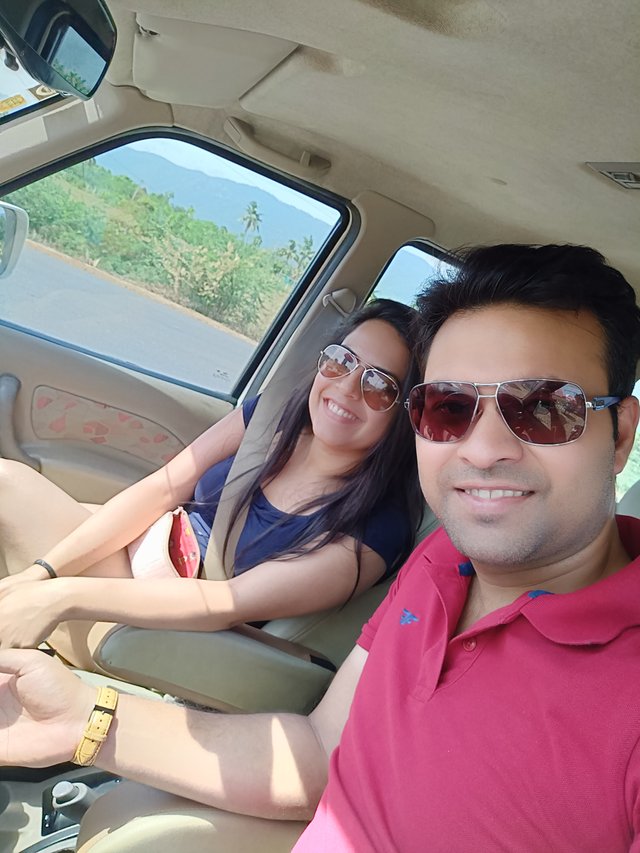 And here we start our drive from Bangalore!!
Put everything on hold, just surrender yourself, take a pause from your everyday life, fade out of civilization and experience the inner peace that shoots out from Pondicherry.
Pondicherry, the French capital of India is a Union territory town confined by the south-eastern Tamil Nadu state. With beautiful tree-lined streets, French-style chic boutiques, multi-cuisine Cafes, Wooden Villas surrounded with trees, the French legacy is highlighted from everything possible.
I will start with our accommodation- Temple Tree Resort- Highly Recommended
Temple Tree Resort-
This is an ideal property for all those who are done with generic hotel rooms that feel just identical with a regular plush infrastructure. If you want to Experience the destination, even whilst you are inside your accommodation, without a doubt book it. Remarkably done amidst the lush green surroundings where nature resides in all its glory. Stunningly furnished, the resort has an amazing hall for you to relax, read, meditate and outdoors which will give you feeling of ultimate luxury. The interiors of the room complement its outdoors where comfort and class are defined in its true sense.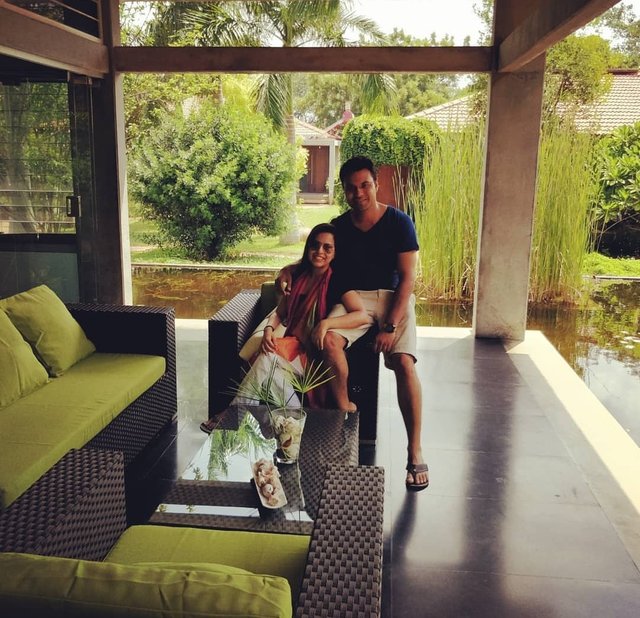 Feel the surroundings inside!!
Rock Beach-
It is one of the most famous beaches of Pondicherry. A long road runs parallel to this beach from where you can spot Gandhi Statue, French War Memorial, Harbour Road and the famous Le Café. Enjoy your evenings sipping on a hot coffee from the terrace of Le Café and spend some time by the cool, clam and relaxing sea breeze. You can dine in at Le Café too which offers a whole lot of wonderful dishes and cuisines to choose from.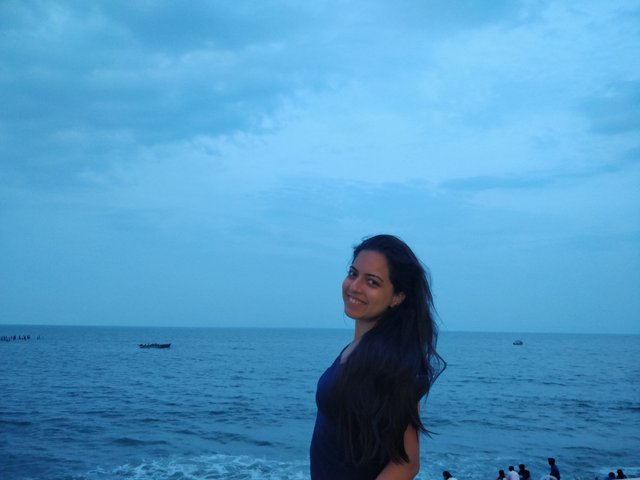 What else to Ask for!!
You can take a stroll for hours at the Rock Beach without feeling tired, such is the hypnotic charm of the bewitching surroundings around you. A lot of café options are available to spoil you for choices. You can experience fine-dine in some of the plush accommodations out there too. Must try – Fine Dine at The Bay of Buddha at The Promenade.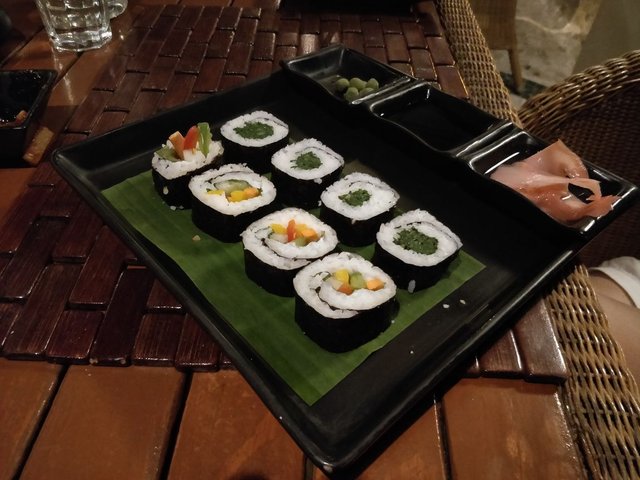 Sushi Nights!!
Sri Aurobindo Ashram-
For some peaceful moments, do visit Sri Aurobindo Ashram- This is one of the very well-known ashrams in India. You can sit and meditate enveloped in the calm surroundings amidst other people. The ashram provides a primer to the vision of Sri Aurobindo and their method of spiritual practice through exhibits of photographs, books and videos.
Le Pondy Resort-
Drive around the city and head to Le Pondy resort to watch the sunset. Unwind at the resort with a soothing bare-foot walk in the gardens facing their private beach and a holistic treatment at the spa to heal your mind, body and soul. The property has a nice vintage-styled boutique for some shopping, restaurant to cater to your taste buds and whims; Beer lovers do try their filter coffee too and with many other things to do, a very inviting swimming pool. If not a stay at this place, do visit for a well-spent evening.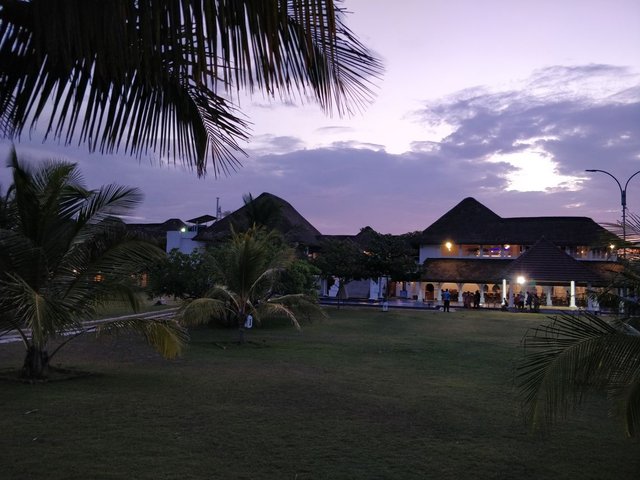 This was too relaxing to leave!!
Food Choices
When it comes to food, Pondicherry is a dreamland. Every road of this French capital will confuse you with abundant options to dine-in. You will be served fresh food loaded with goodness.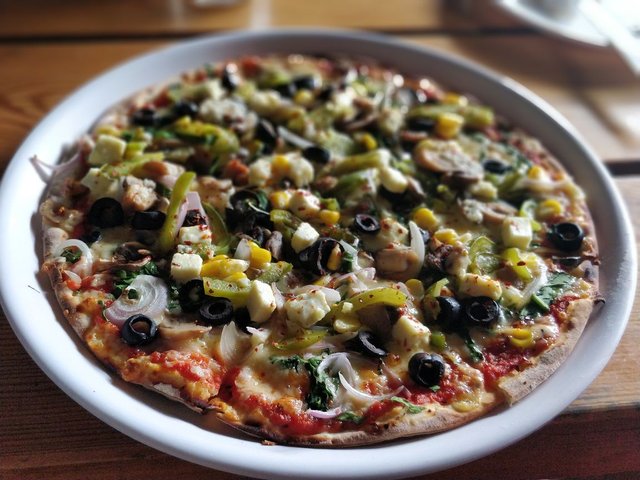 Veggies overload, Now that is called Generosity- Farm Fresh Cafe !!
One of the many restaurants that we went, I will share my experience of this place- Villa Shanti, well we went twice to this place for our major meals- Lunch and Dinner the very same day... 😊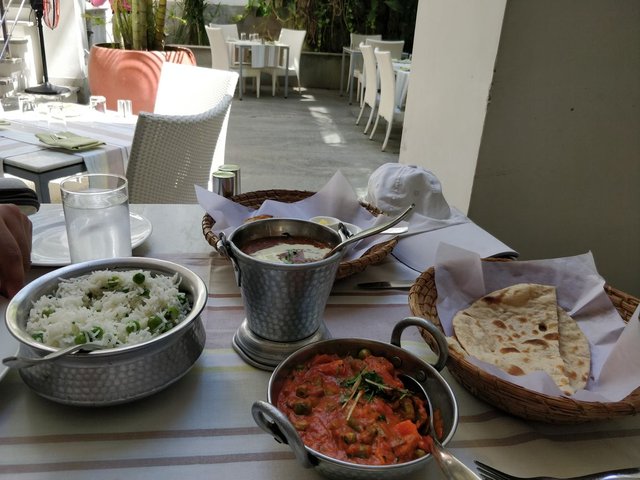 Indian Cuisine in Lunch,
Nothing can beat the joy of having Indian food especially when you get it after a week,
Before pic, After will follow!!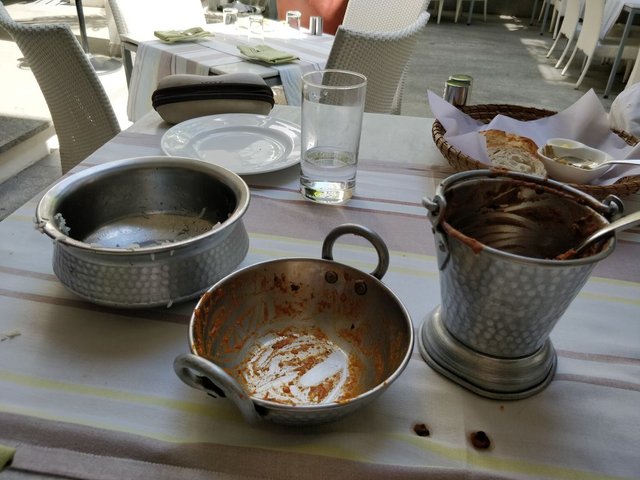 The after Pic, All Clear!!
It endeavors to live by its name- Home nestled in calmness. Experience the typical French colonial look and ambience, the interiors are done so aesthetically which brings the outdoors in, having your favorite cuisine here is no less than a bliss.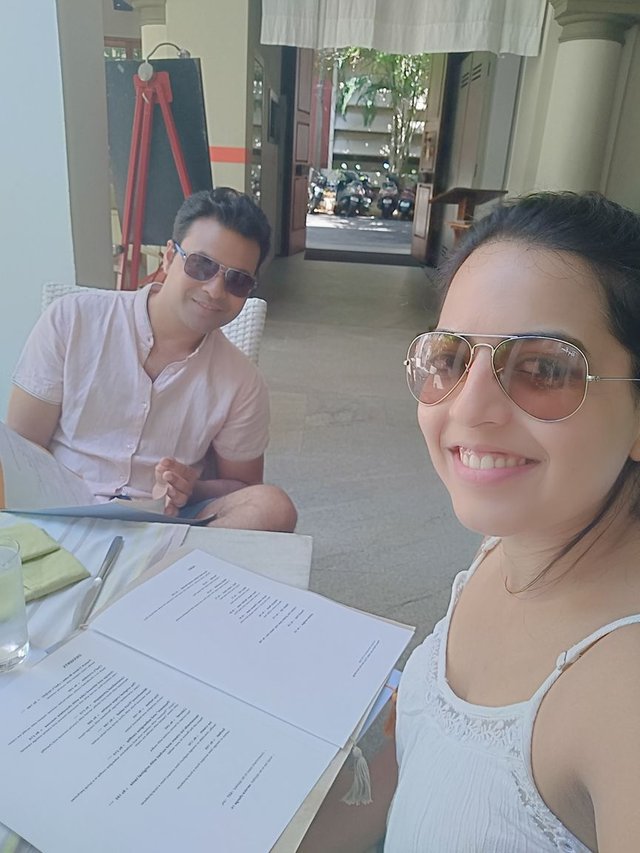 The interiors speaks it All!!
They serve Indian, continental and French cuisines. Their menu boasts of amazing dishes especially its desserts! Their Orange and Almond cake slice will alone make the trip unforgettable.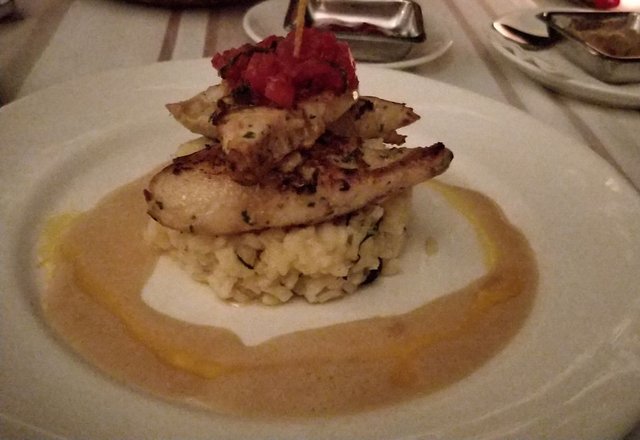 Too pretty to eat :)
French Cuisine for Dinner- Pan-seared Fish with Risotto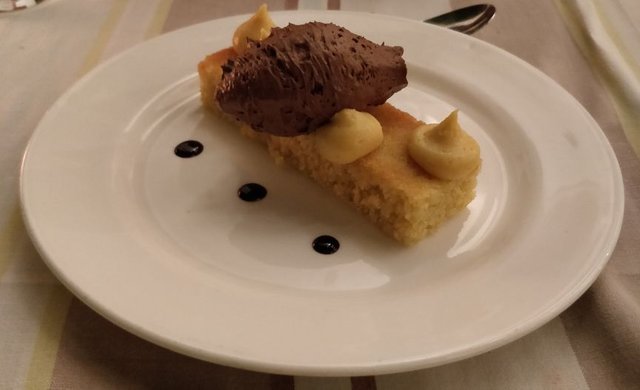 Orange and Almond cake with chocolate mousse; Pure Bliss!!
Serenity Beach-
We visited Serenity beach in the afternoon when the sun was at its peak so we did not stay longer. This beach is close to East Coast Road. As told by the locals, surfing is very popular and is a perfect destination for swimming and sunbathing. Again, you will spot some nice eateries where you can binge in and relax viewing the beautiful sea.
Auroville-
You just cannot get enough of this place, you have to stay there to truly live this place, explore the township, meet aurovilians, look and experience as to how the community functions. Auroville is an experimental community founded by the spiritual leader Mirra Alfassa with a purpose to realise human unity. Its focal point is the Matrimandir, a futuristic, spherical temple covered in gold discs. Their mantra is to live in peace and harmony, above all creeds, politics and nationalities.
We visited the much -renowned Matrimandir , also known as the 'Soul of the City'. From the Auroville visitor center its a 15 minutes walk. There is a viewpoint from where you can see the temple from a distance. The Area is quiet and serene with the lovely manicured gardens. At the Visitor Center, do try the Filter Coffee. When you are in South India Its a must.. :)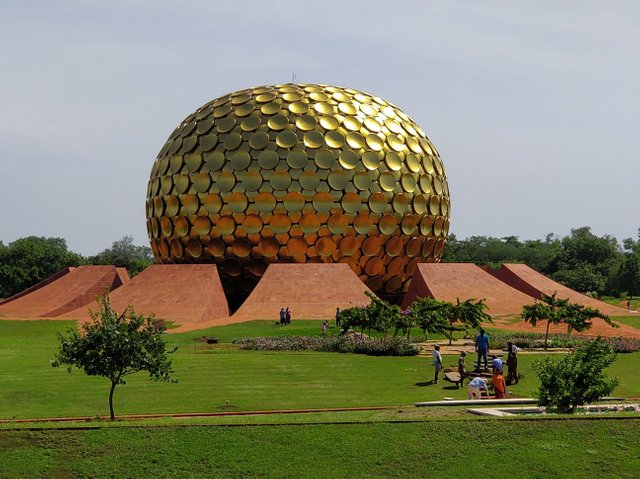 The Stunning Matrimandir!!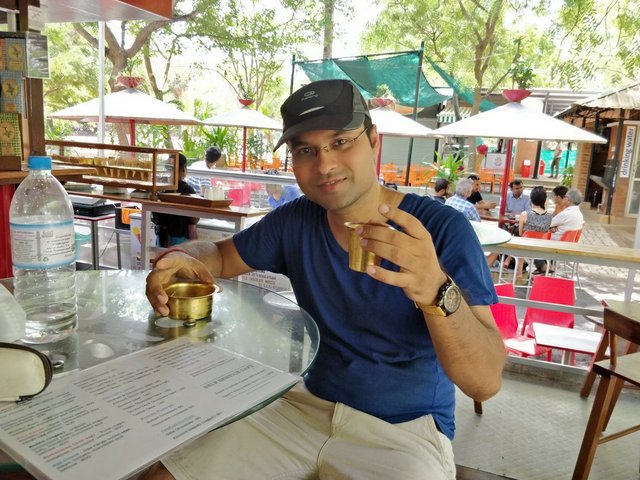 Happiness is Filter Coffee!!
Do Visit Pondicherry when you are in South India next.
Thank you for Stopping By!!
Happy Reading and have a great week ahead!!