Siem Reap Art Center Night Market
Siem Reap
After a day of sightseeing around Siem Reap I took a short nap at the hotel and then went to the night market. For those who do not travel in south east Asia, you may wonder, what is up with all of the night markets! Its quite simple, during the day..... it's HOThaha.
I always enjoy going to night markets. You will find some of the most interesting hand made products, music, food and local culture in there markets. The Art Center Night Market did not disappoint! This was a short trip over from Bangkok so I only brought a small carry on bag. I wish I had more room to carry some of the local items home.
Fishing
This trip was also another first for me! I did the feet in fish water thing. Admittedly this was a mental challenge that took some time to overcome. Convinced that I would not be eaten alive by the nice Cambodian girl, I put my feet in with the small fish. This is a test of nerves to let hundreds of little fish nibble at your feet. Then just as I was getting semi comfortable with with this torture the girl ask me to move to another tank. What I initially overlooked was there were three different sizes of fish and I was in with the small minnows. haha
By the time I moved to the large fish tank my feet were tingling, but felt refreshingly good. However the large fish were like piranha, I could feel their teeth! One can only take so much of this so I would often lift out my feet to ease the mental pain. After some time, keeping your feet in is possible, not enjoyable, but possible. However about 5 minutes was all I could take. After a day of sightseeing this was very healing to my feet and they felt much much better!!
Cambodia is on my list for a return trip!!
The Night Market Bridge was very interesting and beautifully lit. There are shops both sides of the river.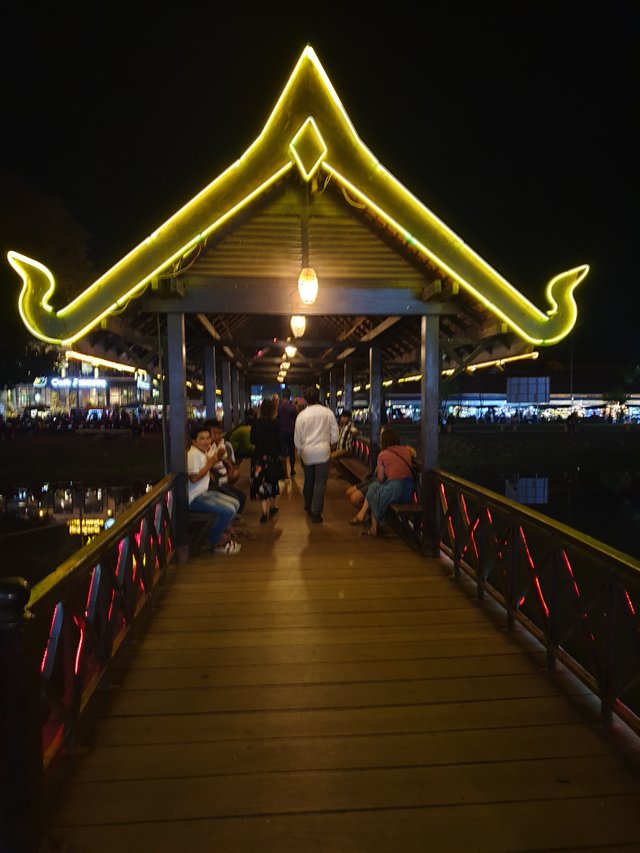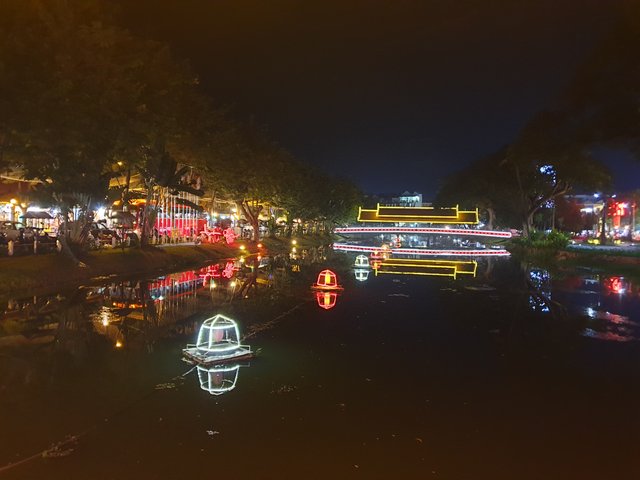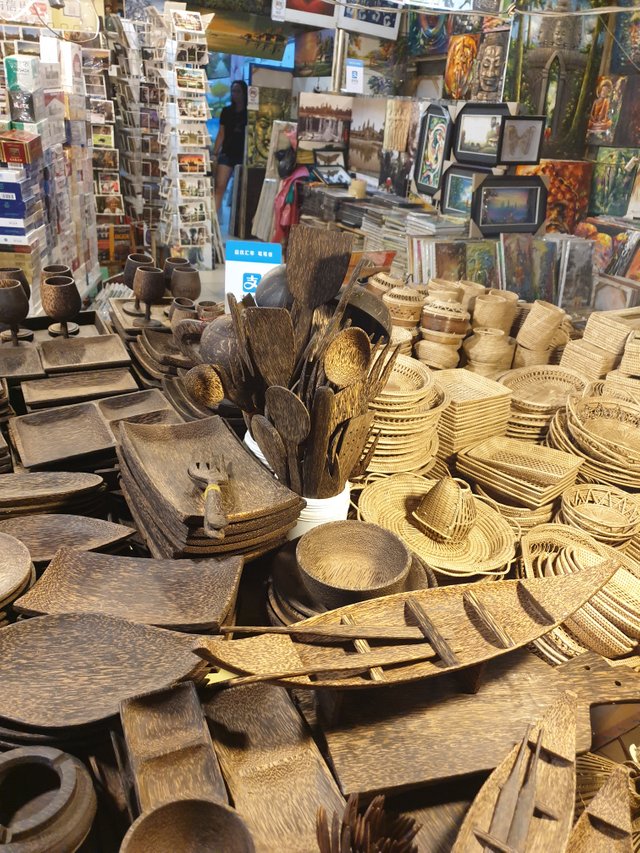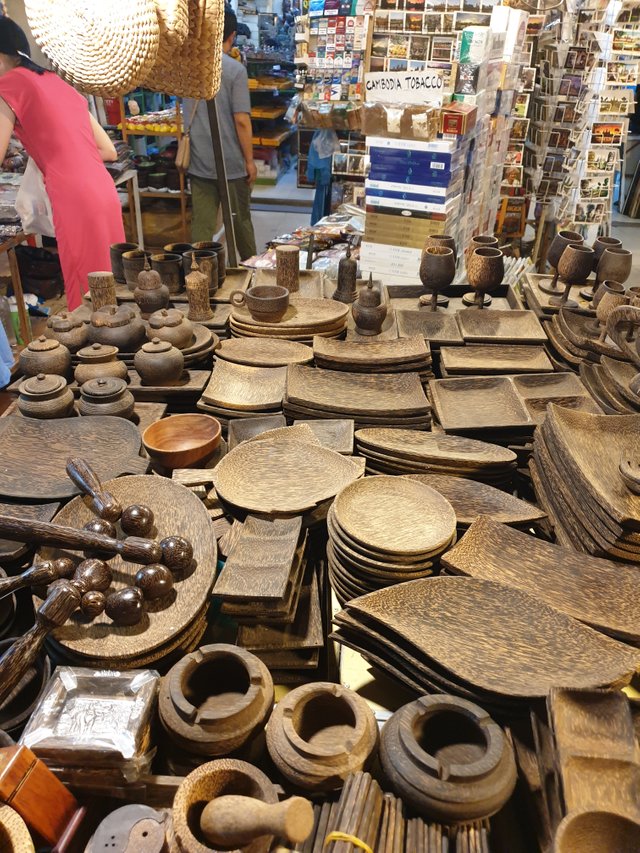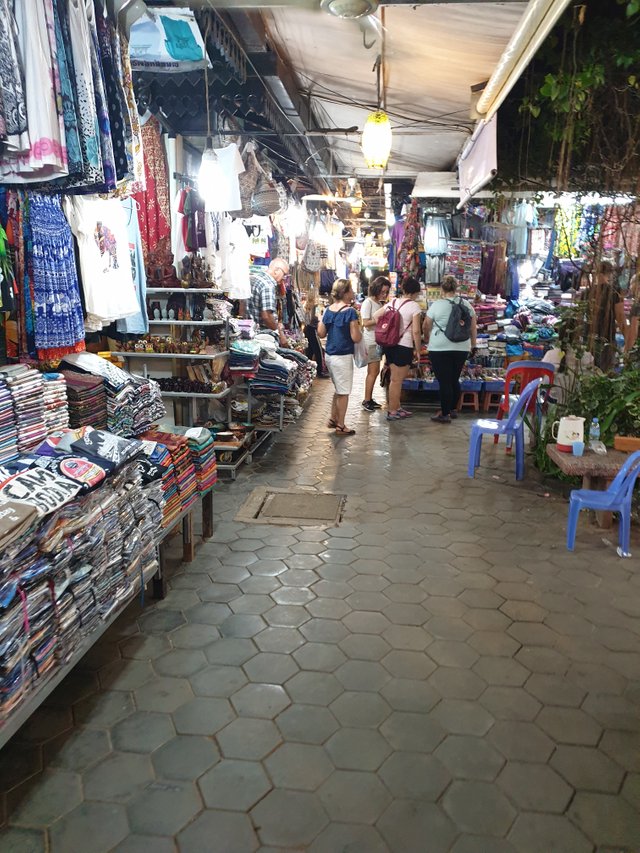 Don't let them miss lead you, they are Sharks haha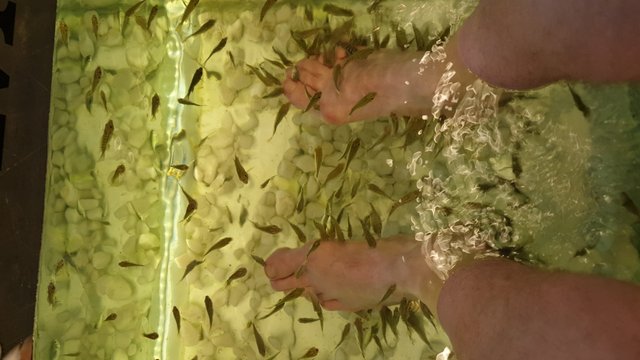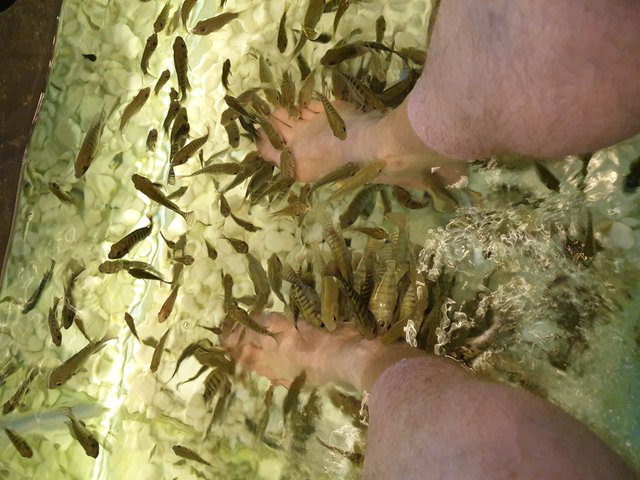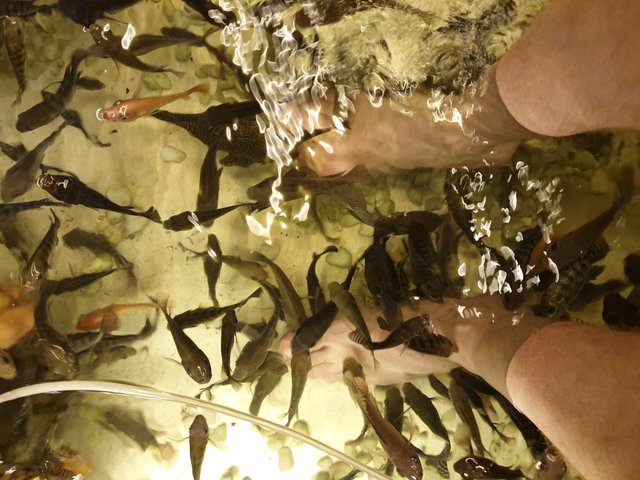 I'm using Partiko to make friends and have fun on the Steem blockchain. You should as well! Here's my invite link:, you will get 3000 Partiko Points for sign up bonus, and you can exchange them into Steem token!