So I wasn't going to post this part of my holiday
But i thought that this post could be useful in the future for anyone on the internet that needed advice if they were traveling from komatipoort area (Southern Kruger Park) towards Durban (Ballito, Umghlanga, ect).
I spent a lot of time researching the fastest route, and there wasnt much information on the internet about traveling. All maps suggested that i go around Swaziland and follow the road to Durban.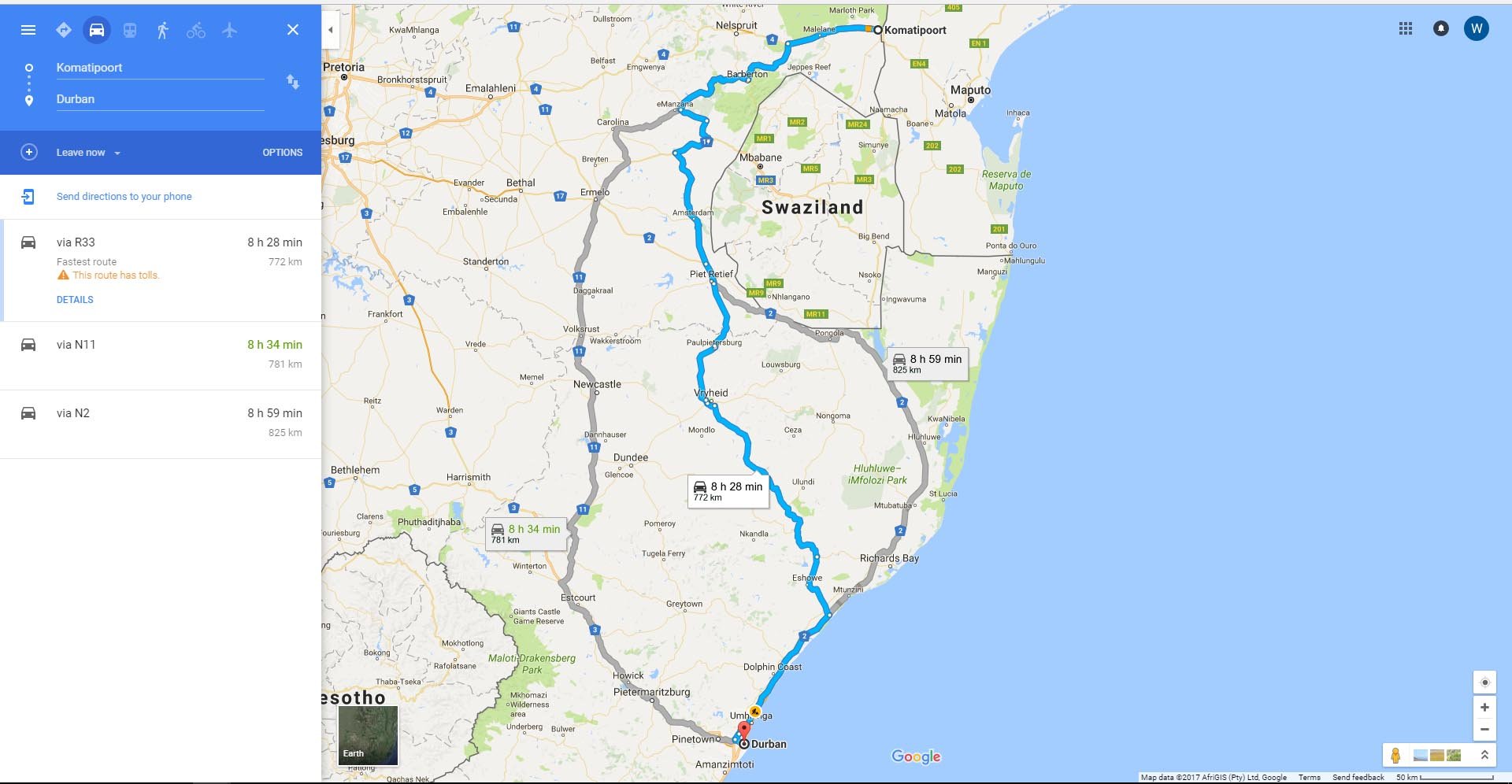 I always ended up with an 8 and a half hour drive, which i felt was just way to long.
So then my soon to be father in law suggested why not just go through Swaziland. Swaziland is nearly fully enclosed by South Africa, just a small eastern border borders with Mozambique.
After Checking on the internet if i went across borders it suggested i took this route through swaziland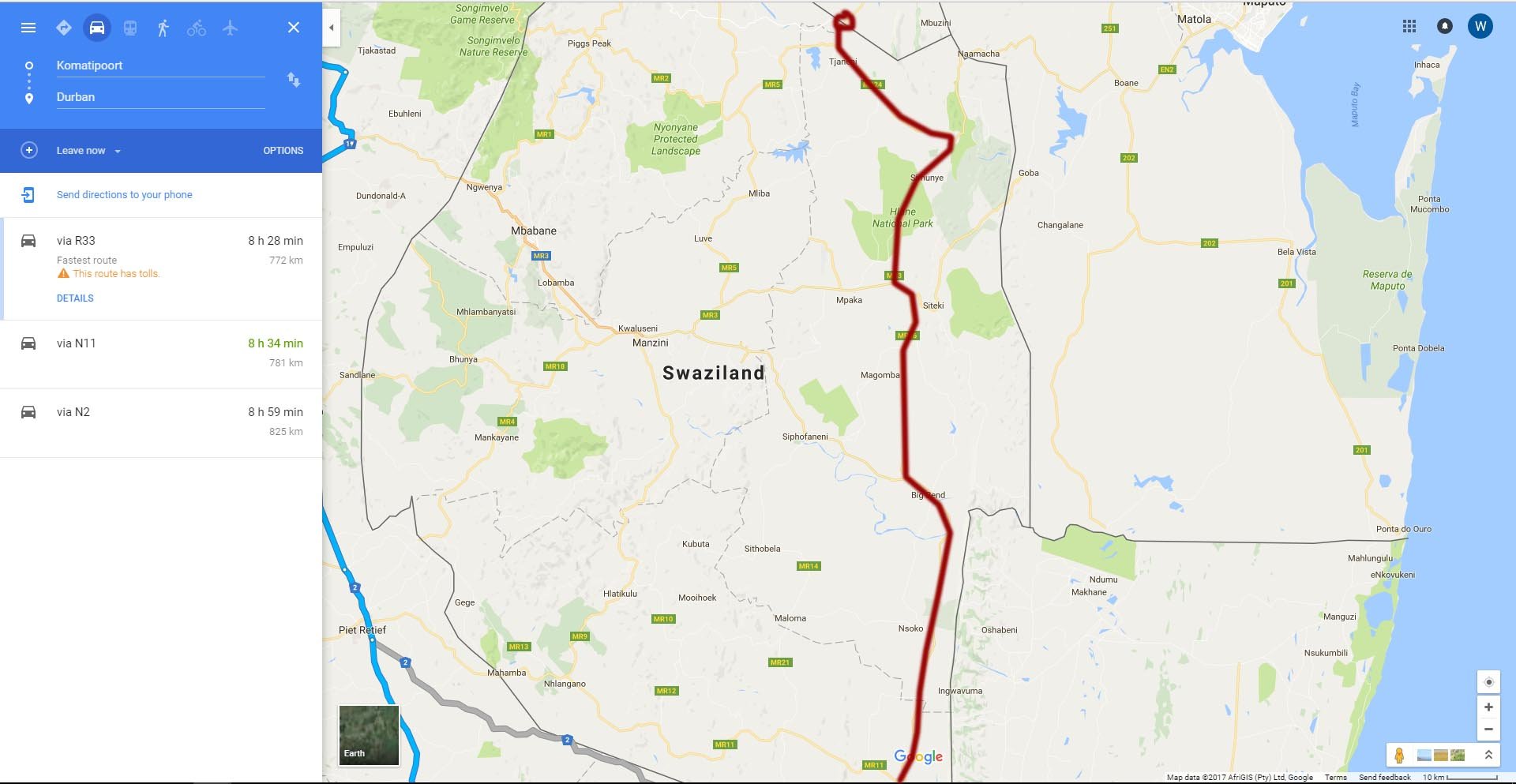 dropping my time by almost 2 hours!
As I don't like surprises I then began to google if the roads were safe and OK to drive on through Swaziland. To my dismay I found out that one of the roads the MR16 was in a horrible condition and literally covered with potholes and one would have to travel at around 40km/h if traveled on it.
So i began researching more routes through Swaziland.
Until i came across a guide on trip advisor where a person by the name of "tami102" posted explaining that the mr16 is a possible route but you will have to go slower. But there is another route about 30 kms longer but with beautiful roads the whole way.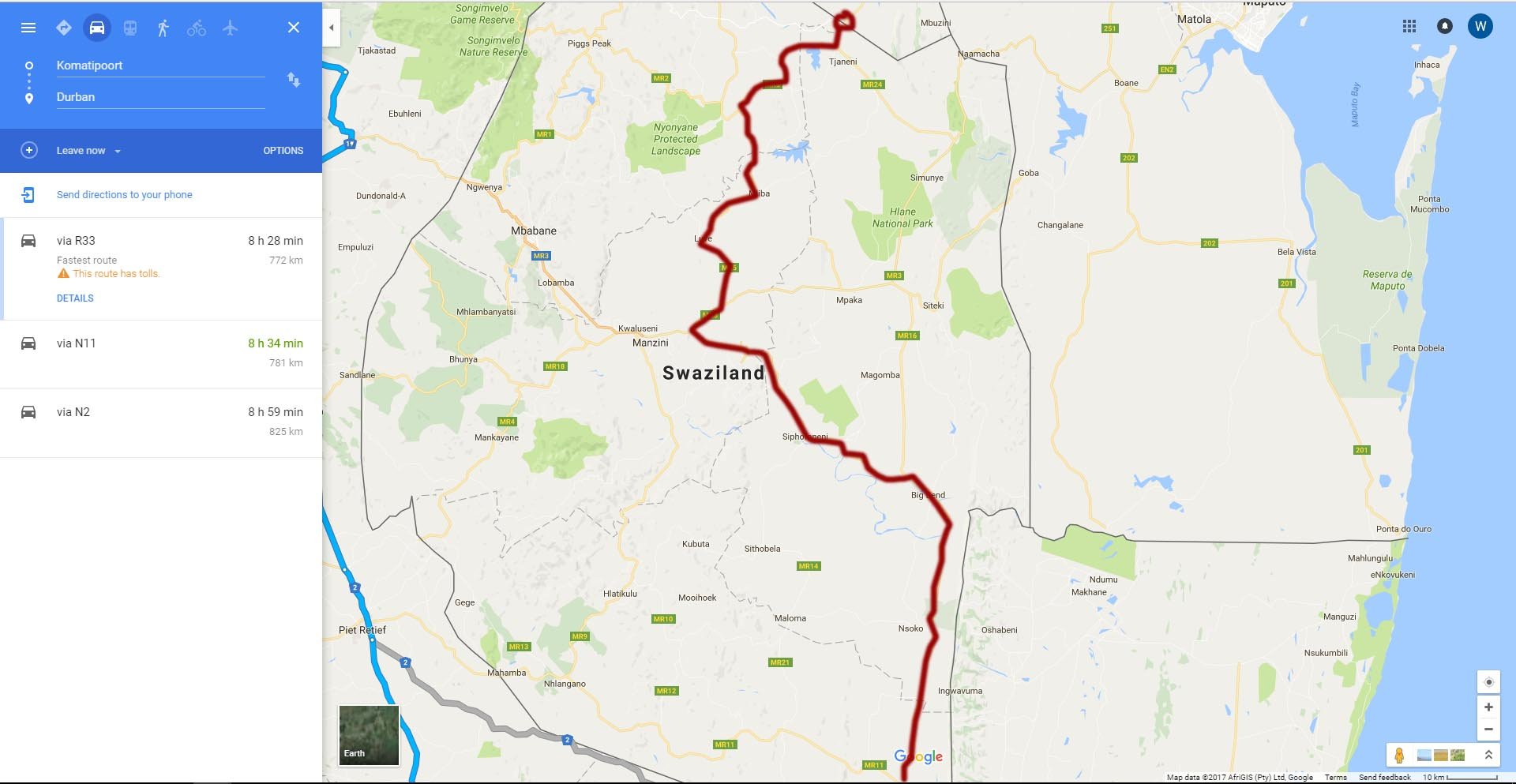 This is the Route I decided to use. It was actually quite simple, Get onto the MR5 Travel 30 Kms, Turn Left Onto the MR5(again) travel for 50km and turn right onto MR3 in 5 km turn left onto MR8 and follow this road the whole way to the border post. This route worked out perfectly, the roads were perfect with nearly no potholes the entire drive.
#Swaziland is called "The Mountain Kingdom" and rightly so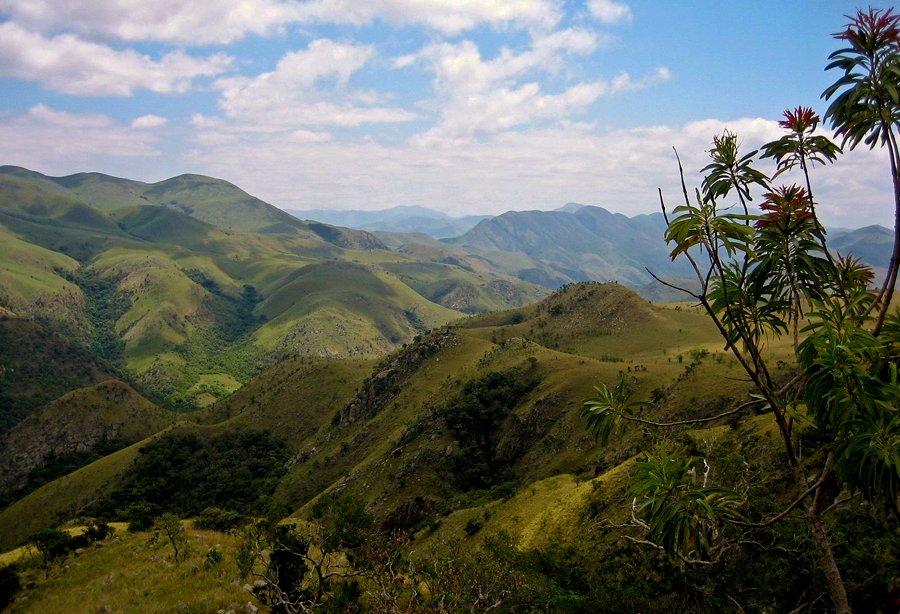 source
After you reach the south border post called Golela, its just one road from their onwards (N2) and it takes you along the coast to durban.
If anyone is looking to drive either from the coast or from Kruger I highly suggest this route. It was a beautiful and easy drive. A few goats and cows on the road but that's about it. The Sites one see's in Swaziland are breathe taking, and then when you reach South Africa you take the Garden route which is also beautiful in its own way.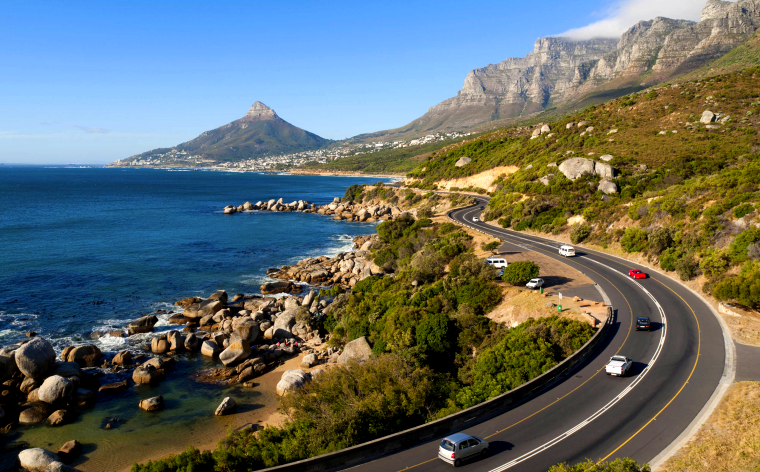 source
I hope this guide will help someone one day that is traveling and looking for some clarity on this particular journey.
If you enjoyed my post please don't forget to follow me @warrensteem