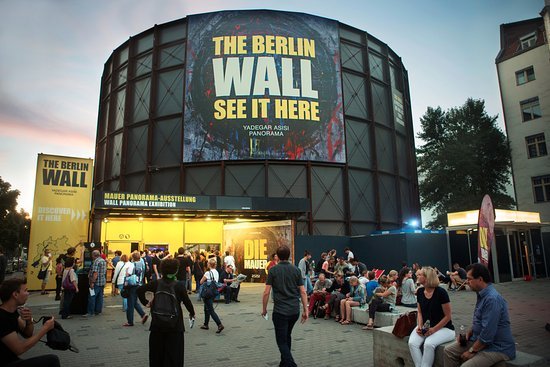 Source: TripAdvisor
On our first day of travel in Berlin, we found this huge cylindrical shaped structure with a huge text that read "The Berlin Wall - See it here".
We didn't know what it was and were quite curious to see what it was so we decided and got a ticket.
We expected to watch a documentary on a big screen according to what the guy at the counter informed us.
But it was more like a huge screen with a picture or art of Berlin wall showing both sides of the wall.
Here's a Panorama I shot:
I had to cut it in halves to be able to upload it on steemit. Any ideas how the whole thing can be uploaded as a full panorama shot?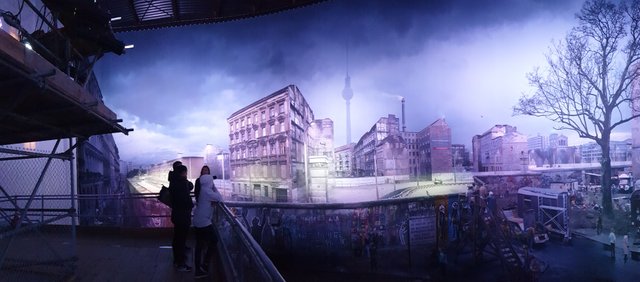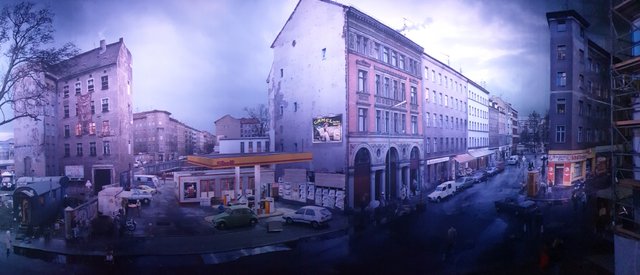 This is a panorama from the hallway as soon as you enter.
There were lots of images and videos on television showing history of the wall.


Stay tuned!