The Worst Views.
World renowned graffiti artist, filmmaker and controversially anonymous; "Banksy" has recently opened a hotel. "Walled Off Hotel" boasts absolutely horrible views, art made of tear gas canisters and bunk beds borrowed from an army barracks. Walled Off is a politically contentious piece of real estate located in Bethlehem, just a few feet away from the wall that separates Israel from the Palestinian West Bank. The region where the hotel is located is known as "Area C" which is uniquely open to both Israelis and Palestinians.
"Guests can peruse a collection of Banksy artworks that include vandalized oil paintings and statues choking on tear gas fumes. Warm scones and freshly brewed tea are served daily on fine bone china and the Walled Off Salad should not be missed."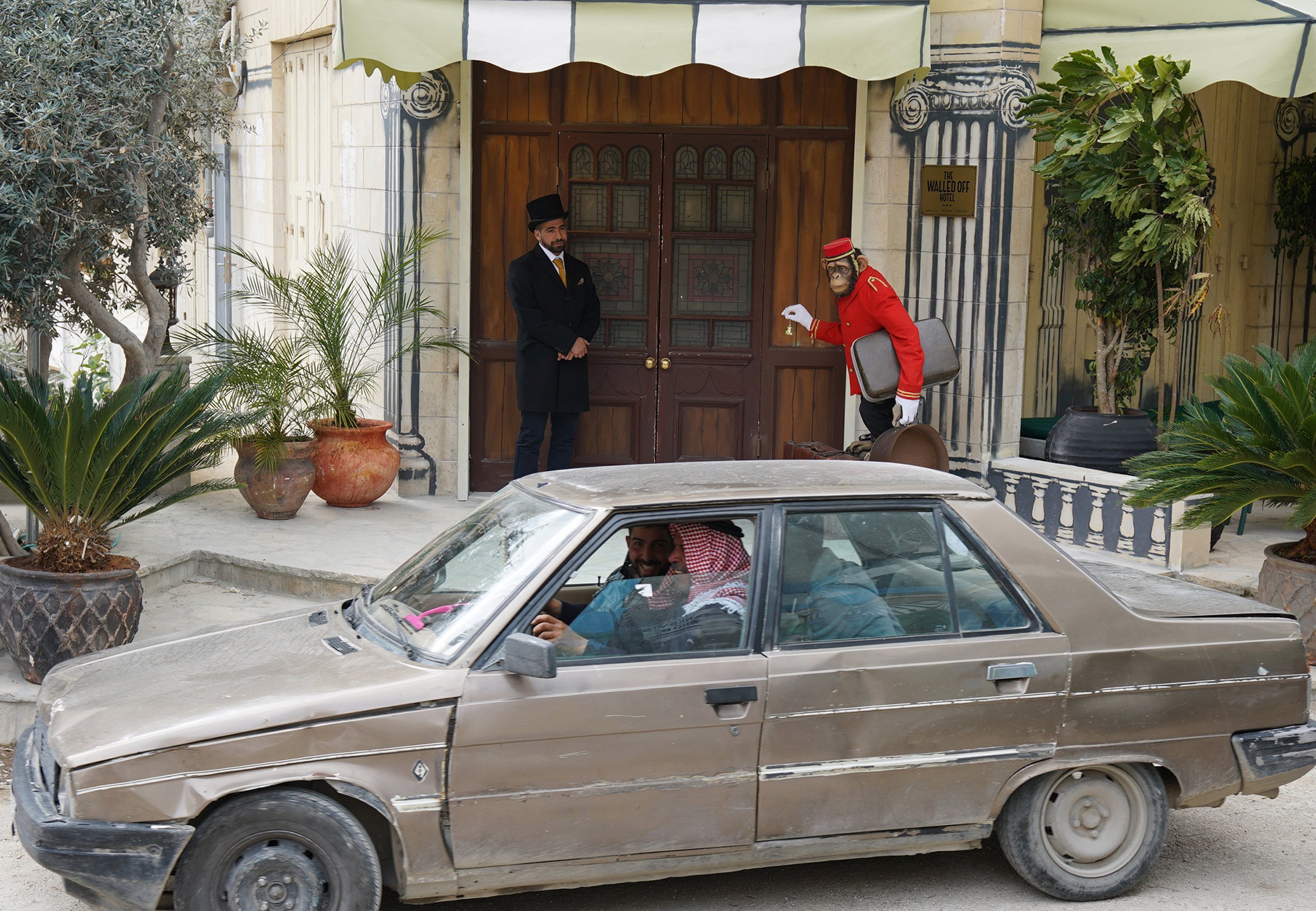 Warm Scones and Tapped Phones...
The hotel here is not easily accessible (it even took me a while to find it on google maps) but it really is an active hotel with real rent-able rooms and even a gift store (albeit one dripping with sarcasm.) Banksy's intent is not to commercialize or profit off the Wall but to provide a critical commentary on the meaning of occupation and control. In the introduction of the hotel, the artist highlights...
"It's exactly one hundred years since Britain took control of Palestine and started rearranging the furniture – with chaotic results... I don't know why, but it felt like a good time to reflect on what happens when the United Kingdom makes a huge political decision without fully comprehending the consequences."
Walled Off has been characterized as an "open-hearted community resource" not allied to any political outlook or particular opinion. Banksy has a history creating cringe-worthy juxtapositions. What attracts me to this work, is his the jarring contrast between concrete walled exterior and the ornamentation of his interiors. He's recalling a colonial history with antique lights, chandeliers, (stylistically) English furniture and landscape paintings. Outside of the windows the big grey wall splits your perspective in half. The views are honest and deeply confrontational.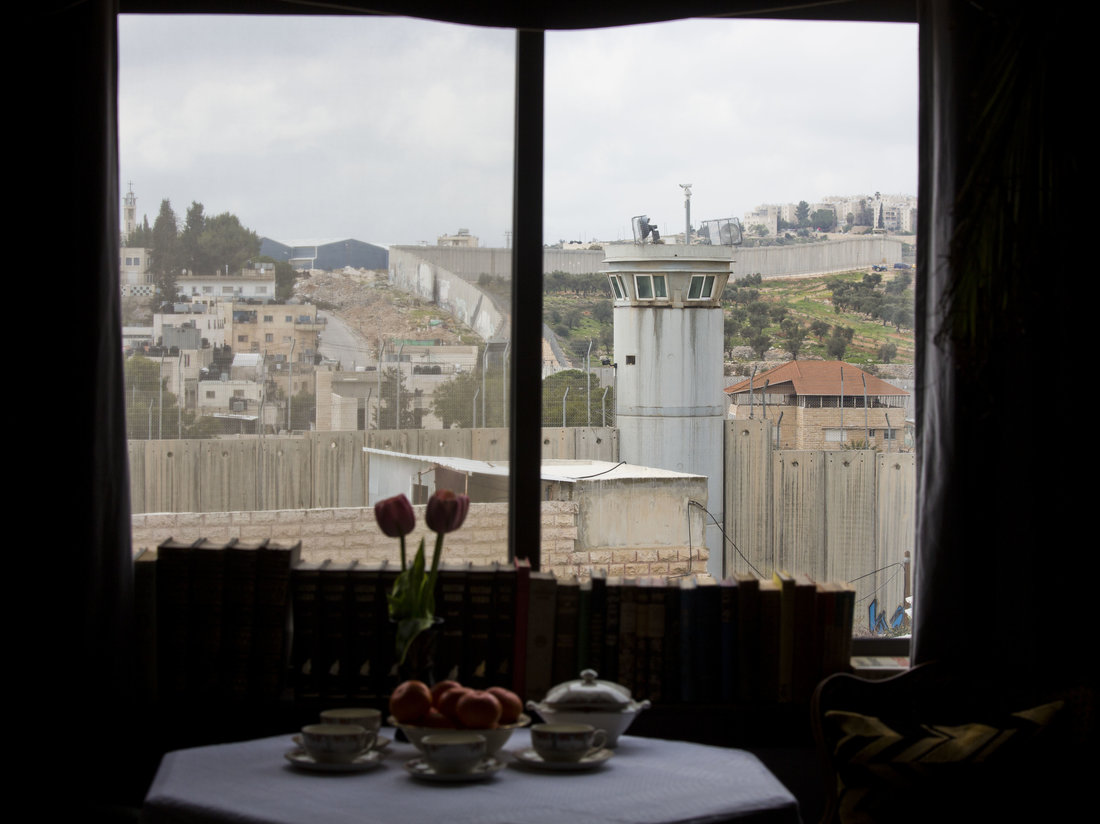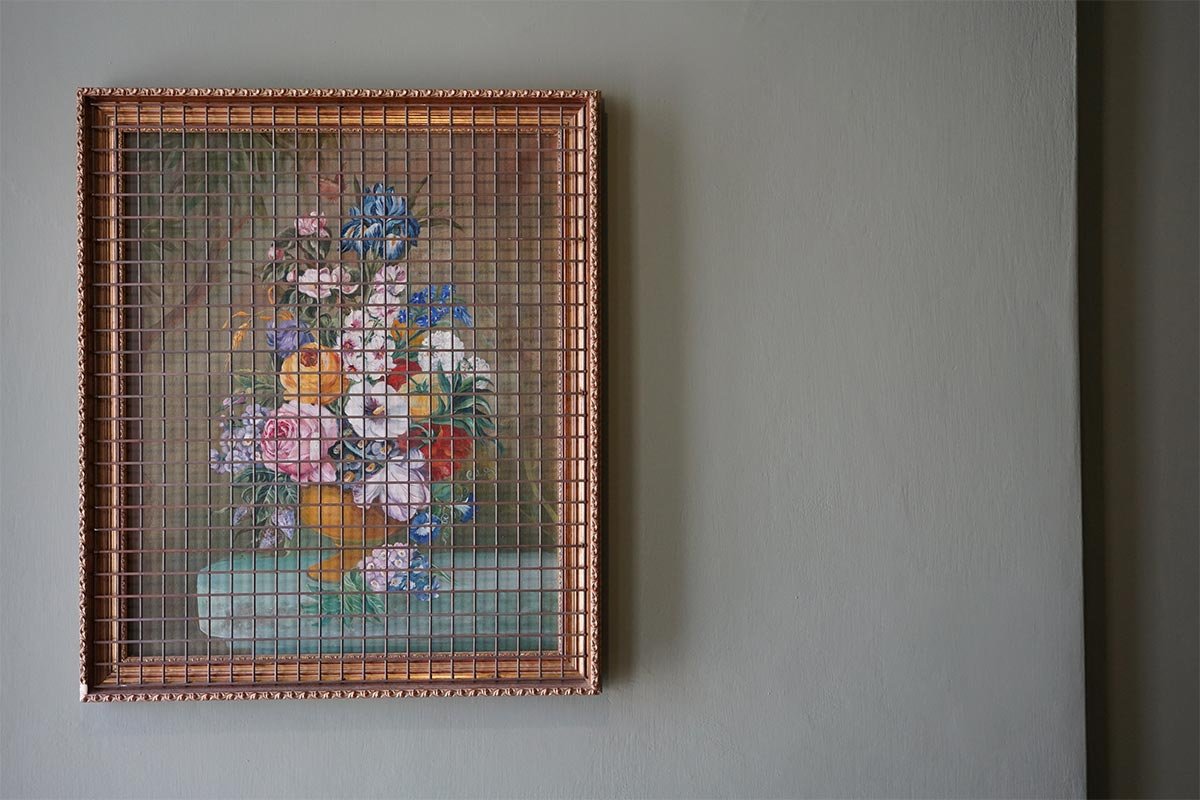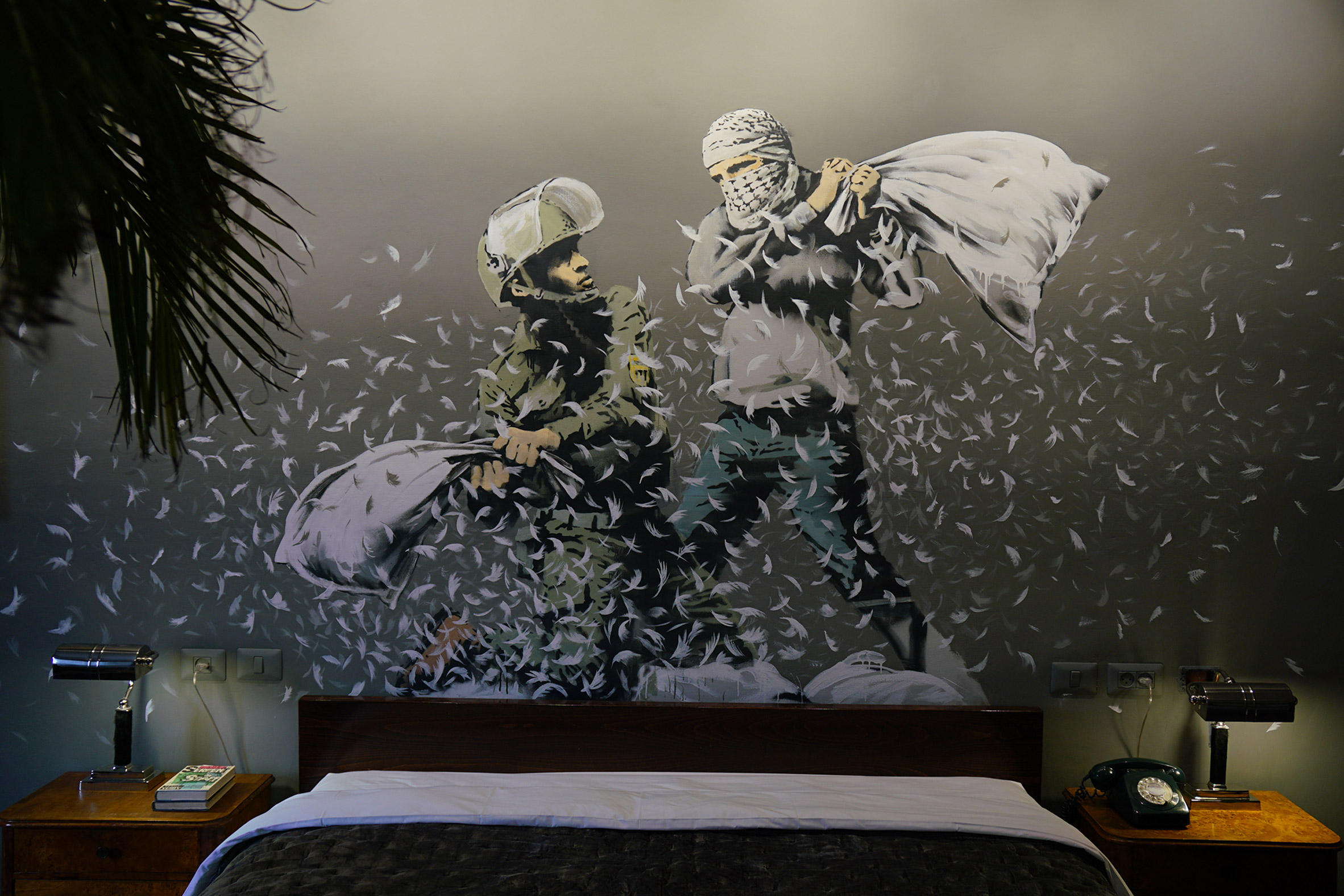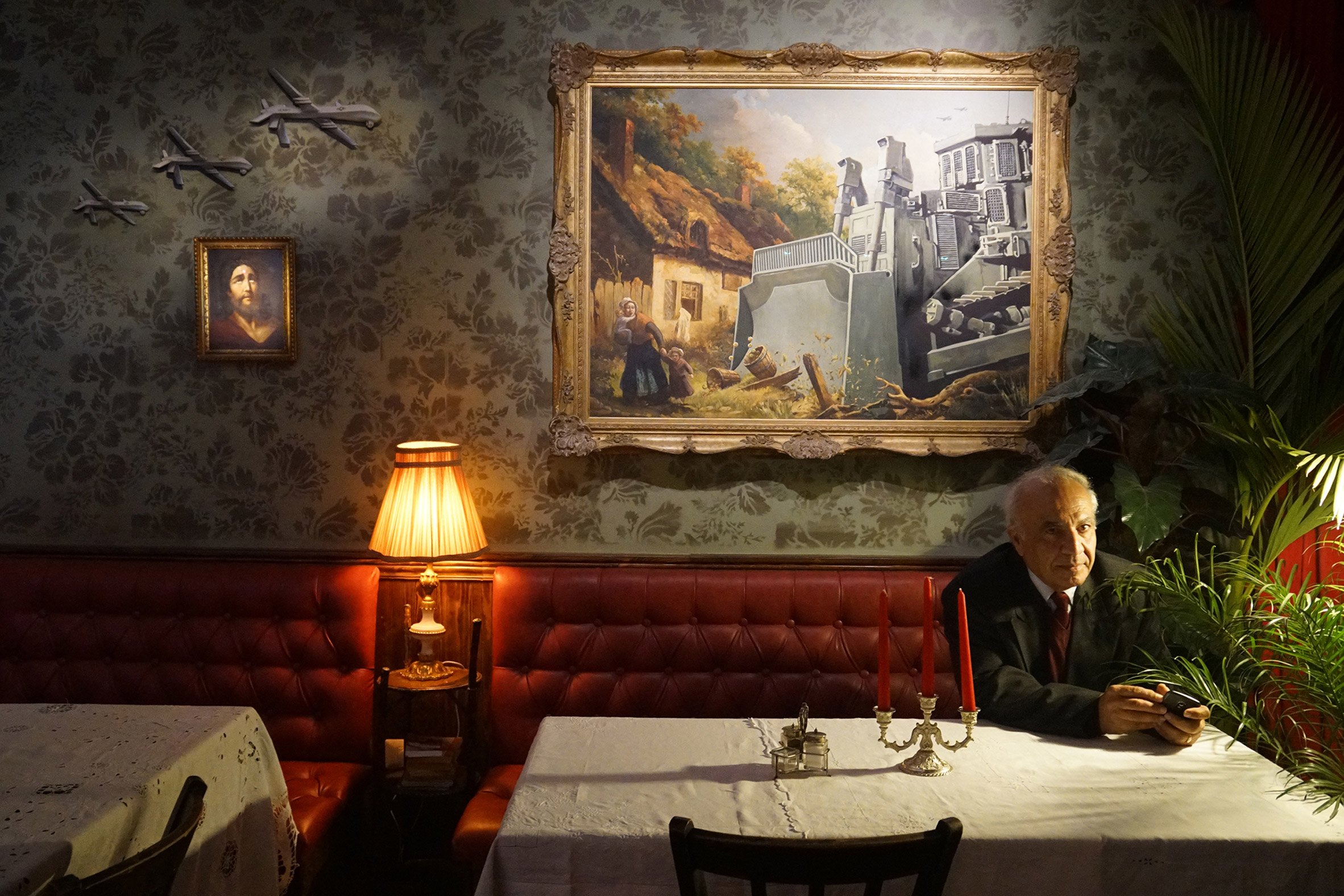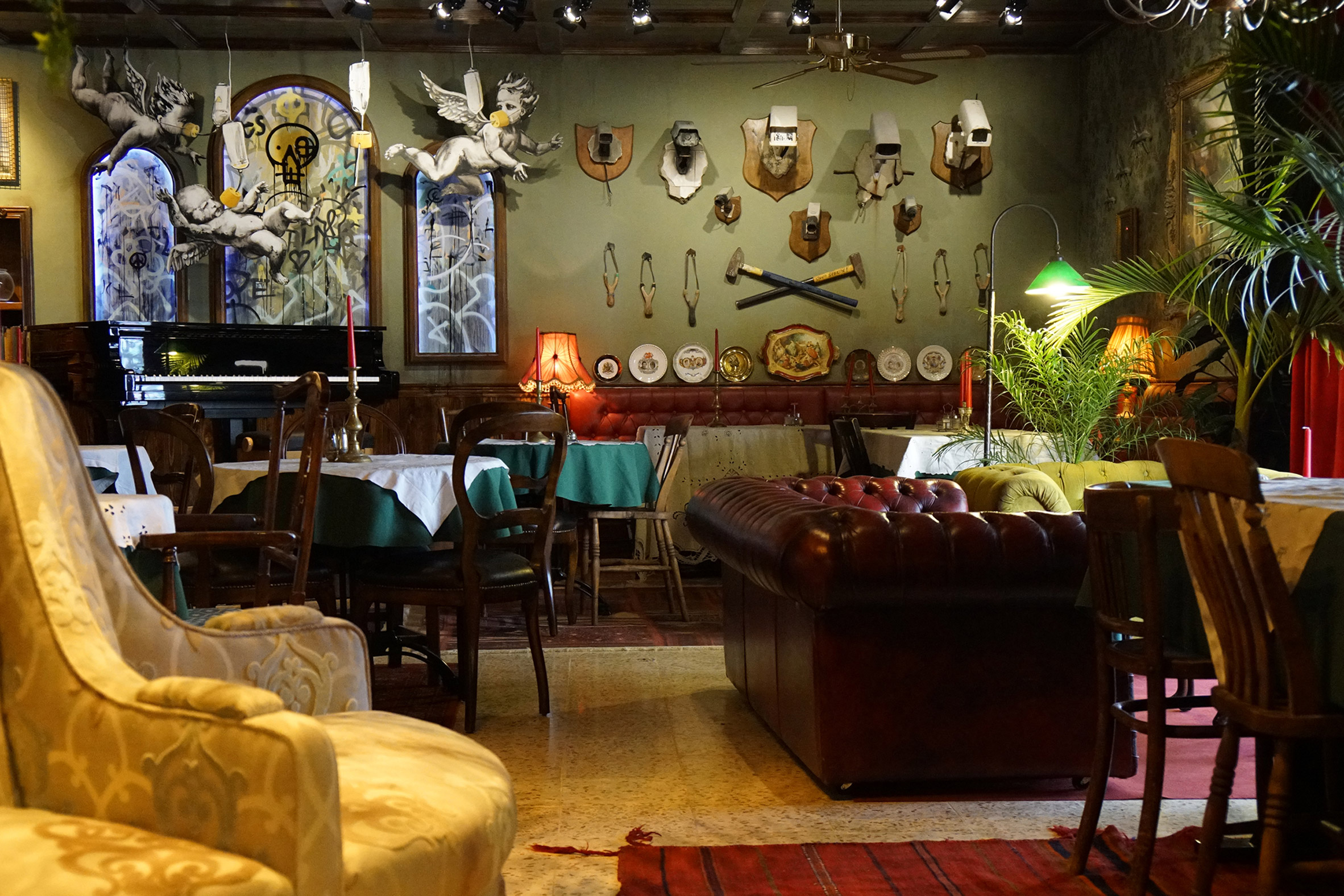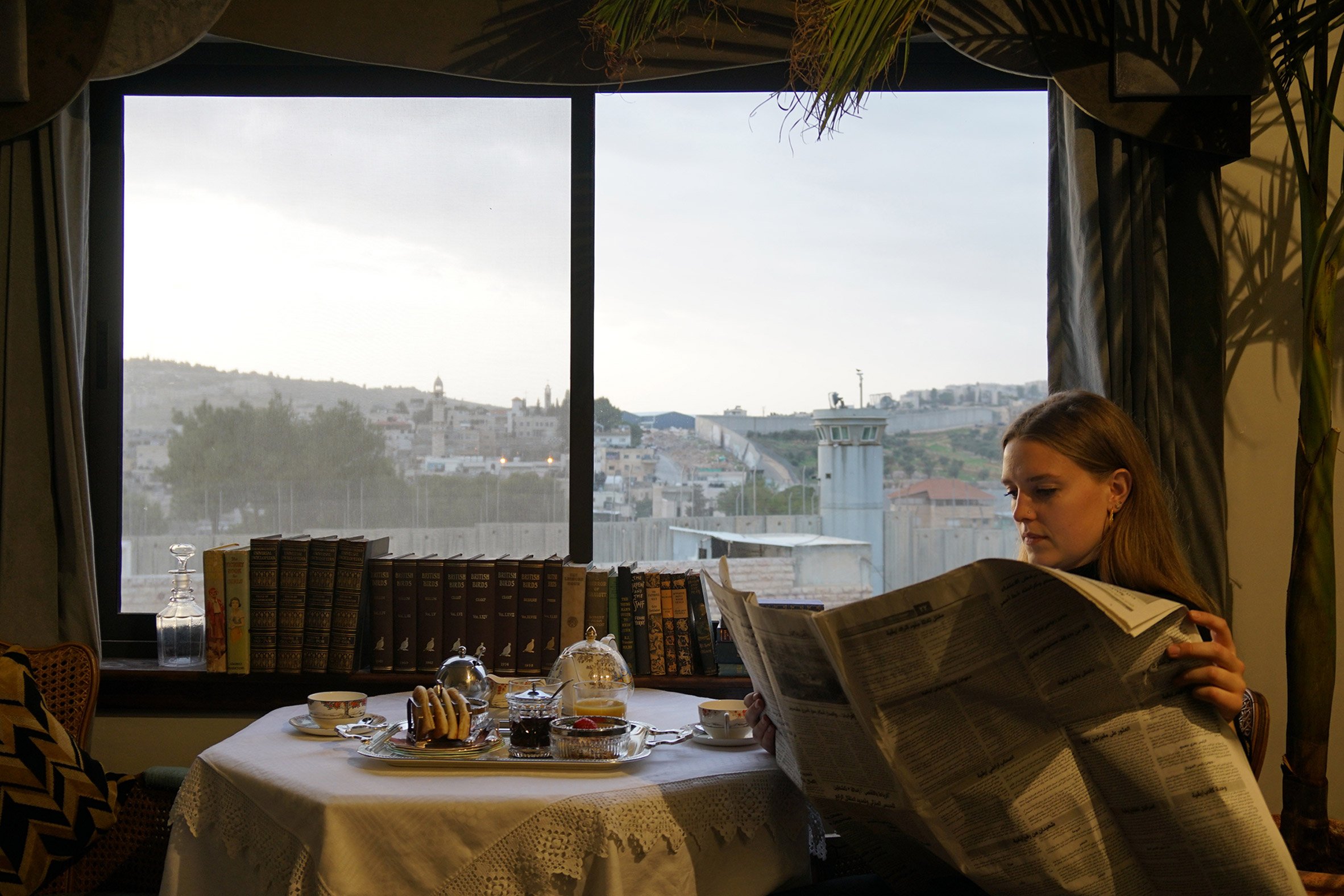 "The Walled Off Hotel is an entirely independent leisure facility set up and financed by Banksy. It is not aligned to any political movement or pressure group. The aim is to tell the story of the wall from every side and give visitors the opportunity to discover it for themselves..."

All images and quotes were sourced through the "Walled Off Hotel" website and dezeen.

"To travel is to discover that everyone is wrong about other countries." - Aldous Huxley