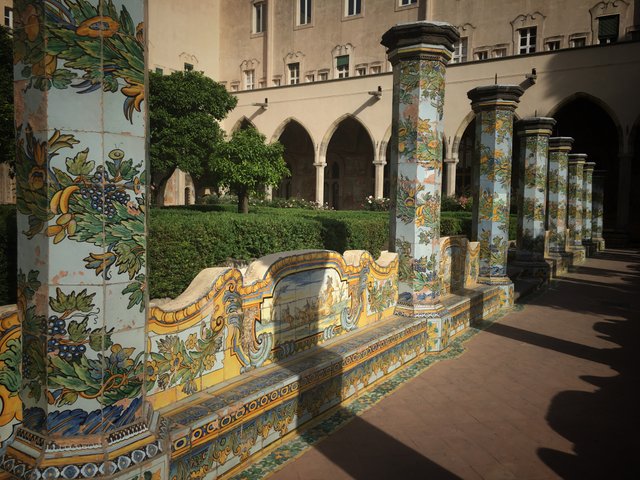 En el Monasterio de Santa Chiara (Nápoles) está un claustro con una delicadeza que no tiene rival.
Pertenece a las monjas clarisas que son de una orden franciscana de clausura y por tanto ensalzan los valores de la pobreza y ayuda al necesitado.
El monasterio se construyó a principios del siglo XIV y cuenta con cuatro claustros. Uno de ellos me pareció maravilloso.
El claustro hermoso es contiguo a la basílica y se accede desde ella. Se remodeló en el siglo XVIII.
A diferencia del templo, sobrevivió integro a los bombardeos de la Segunda Guerra Mundial.
Es un jardín encantador decorado con azulejos y cerámicas que consiguen un resultado muy coqueto, muy femenino. Al fin y al cabo era un convento de monjas.
Me llamó la atención que todas las paredes que rodean el claustro están pintadas con frescos pero, las columnas que enmarcan los cuatro pasillos del interior del patio, están recubiertos de azulejos pintados con motivos florales y de frutas. Dando una sensación de alegría y luminosidad.
Hay bancos de albañilería para sentarse tranquilamente y disfrutar de la paz del convento. Están decorados con azulejos de cerámica pintada.
Me pareció el claustro mas delicioso y mas bonito que nunca antes había visto. Desde luego muy original.
Las monjas aquí disfrutarían de sombra en verano y calidez en invierno. Tiene una columnas por las que treparían plantas que darían frescor en el verano y probablemente agradables aromas.
Los motivos que decoran los bancos y columnas son flores y frutas. Hay representaciones de la vida exterior pintadas en tonos azules, verdes y amarillas con una exacerbada simpleza.
Es curioso que siendo el convento de clausura, el claustro está lleno de representaciones de la vida exterior. Hay escenas de caza y pesca, motivos mitológicos, movimientos de tropas militares a caballo, etc...
Las hermanas clarisas viven en clausura y realizan algunos trabajos como bordados o repostería para poder subsistir, gozando sus productos de un gran prestigio.
Esto se debe a que han conservado las recetas antiguas y utilizan solo ingredientes naturales. Elaboran los dulces con gran dedicación y sin prisas. Para su fabricación precisan de huevos.
Por ello, en España existe una tradición antiquísima, según la cual, los novios que van a casarse realizan una donación de huevos en su convento unos días antes de la boda para que las hermanas recen por ellos y eviten que llueva el día del casamiento.
En el fondo, es una forma de contribuir al mantenimiento de la Orden religiosa. Es una entrañable tradición católica que todavía perdura en muchos lugares.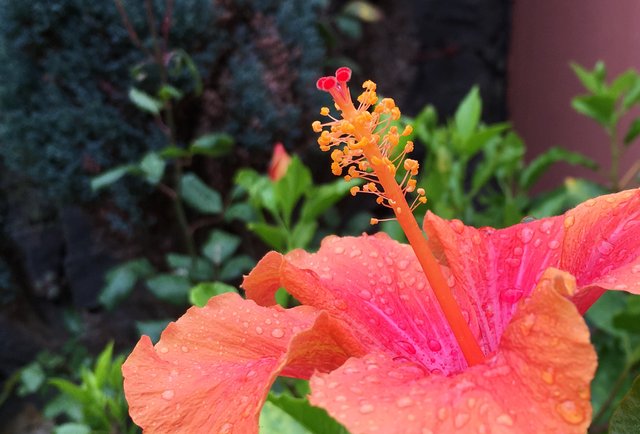 In the Monastery of Santa Chiara (Naples) is the cloister with a delicacy that has no rival.
It belongs to the Clarisse nuns that are of a Franciscan order of closure and therefore praise the values ​​of poverty and help to the needy.
The monastery was built at the beginning of the 14th century and counts with four cloisters. One of them seemed wonderful to me.
The beautiful cloister is contiguous to the basilica and is accessed from it. It was remodeled in the 18th century.
Unlike the temple, it survived completely to the bombings of World War II.
It is a charming garden decorated with tiles and ceramics that achieve a very coquettish, very feminine result. After all, it was a nunnery.
It struck me that all the walls surrounding the cloister are painted with frescoes, but the columns that frame the four corridors inside the courtyard are covered with tiles painted with floral and fruit motifs. Giving a feeling of joy and brightness.
There are masonry benches to sit quietly and enjoy the peace of the convent. They are decorated with painted ceramic tiles.
I found the cloister more delicious and prettier than I had ever seen before. Of course very original.
The nuns here would enjoy shade in summer and warmth in winter. It has columns that would climb plants that would give freshness in the summer and probably pleasant aromas.
The motifs that decorate the benches and columns are flowers and fruits. There are representations of the exterior life painted in blue, green and yellow tones with an exacerbated simplicity.
It is curious that being the cloistered convent, the cloister is full of representations of the exterior life. There are scenes of hunting and fishing, mythological motives, movements of military troops on horseback, etc ...
The Clares sisters live in closure and carry out some work such as embroidery or pastry to survive, enjoying their products of great prestige.
This is because they have preserved the old recipes and use only natural ingredients. They make the sweets with great dedication and without hurry. For their manufacture they need eggs For this reason, in Spain there is an ancient tradition, according to which the bride and groom make a donation of eggs in their convent a few days before the wedding so that the sisters pray for them and avoid It rains the day of the wedding.
In the end, it is a way of contributing to the maintenance of the religious Order. It is an endearing Catholic tradition that still exists in many places.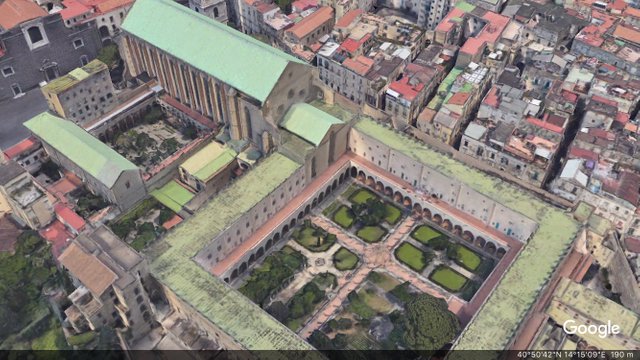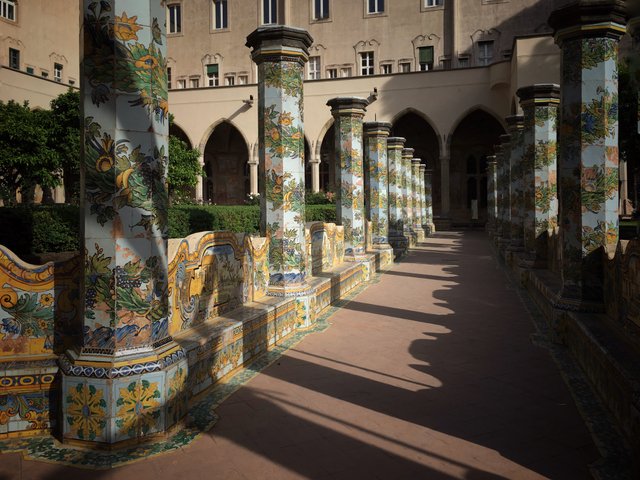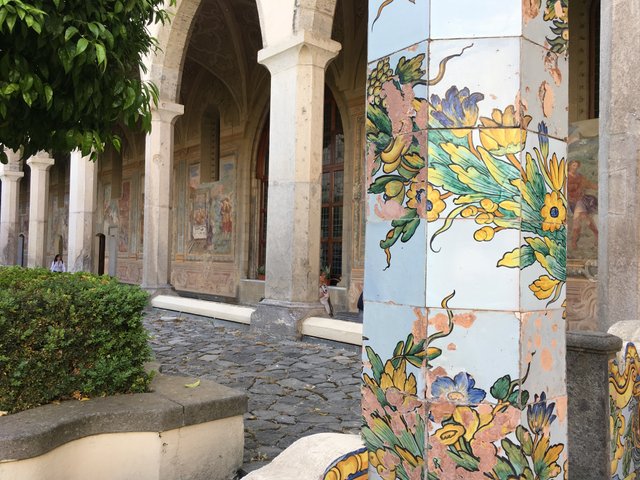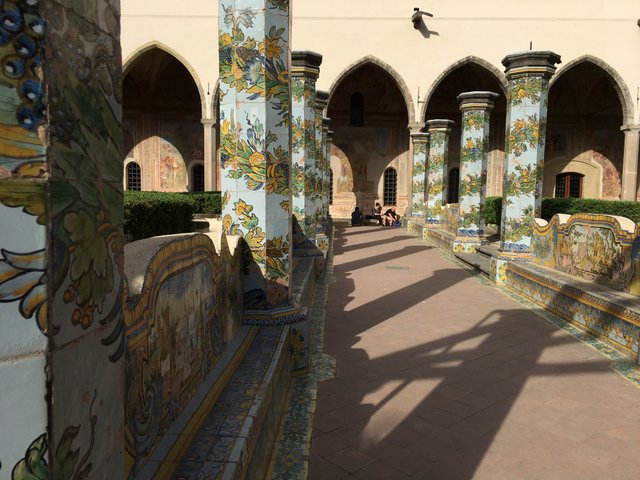 Cuando el convento estaba activo, debía ser una delicia descansar tranquilo a la sombra de los parterres.
When the convent was active, it should be a delight to rest quietly in the shade of the flowerbeds.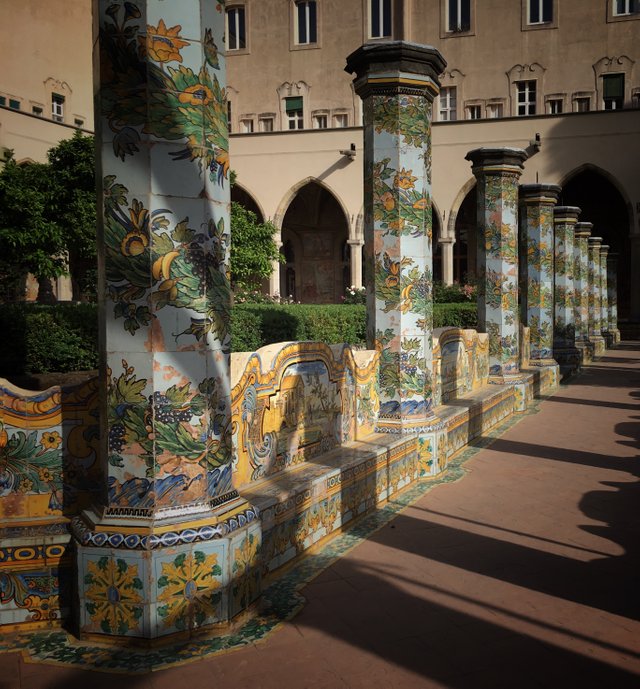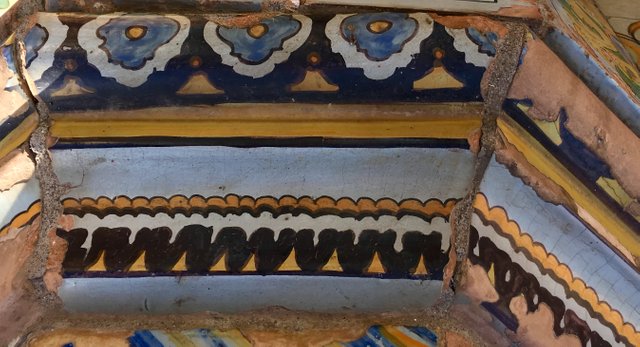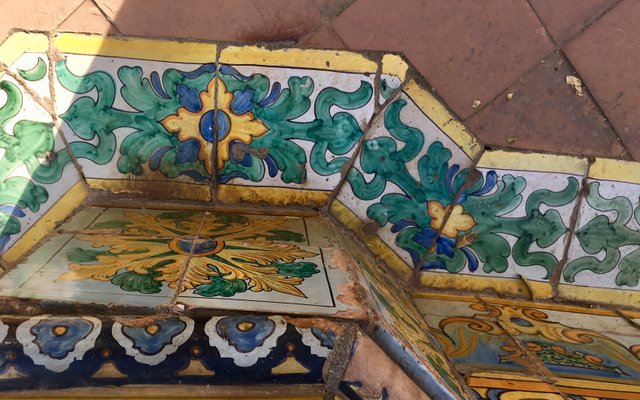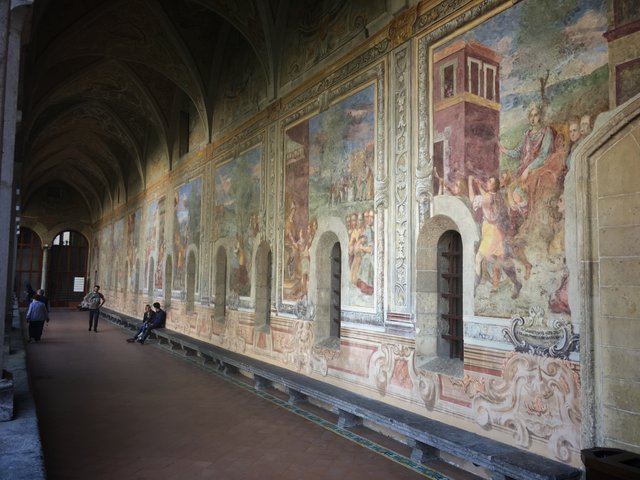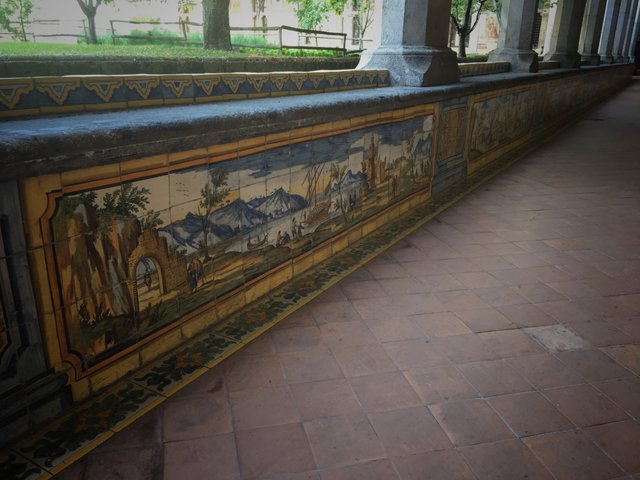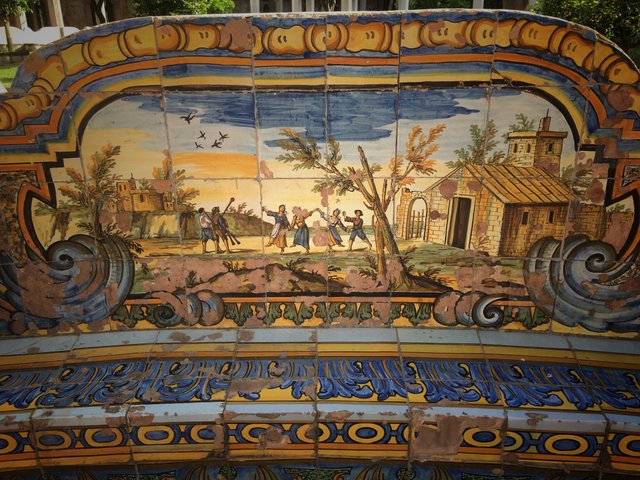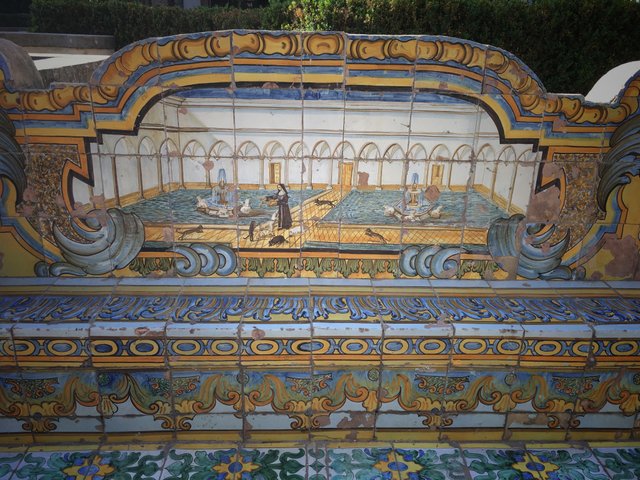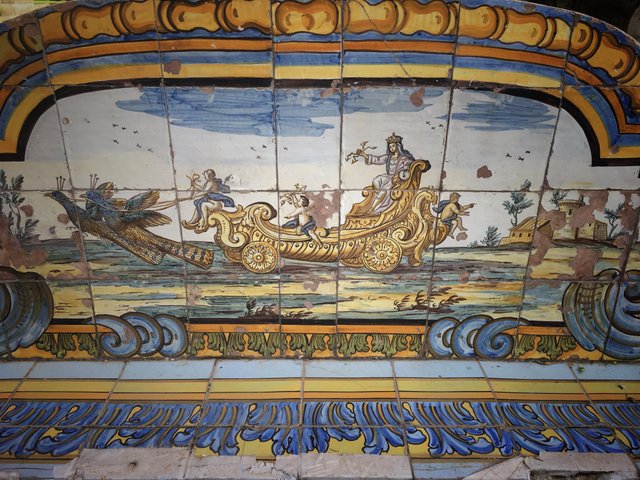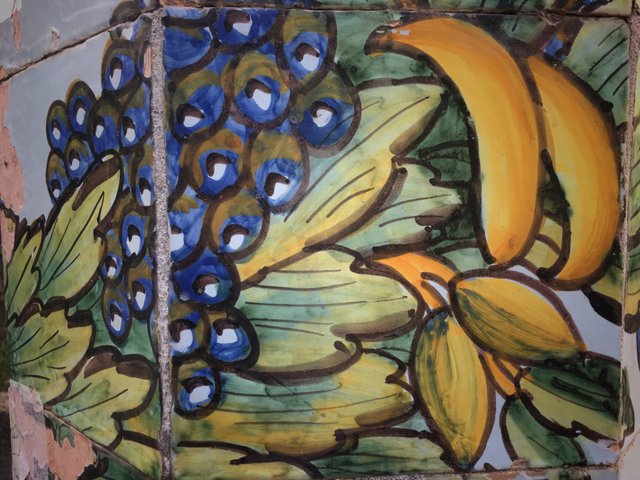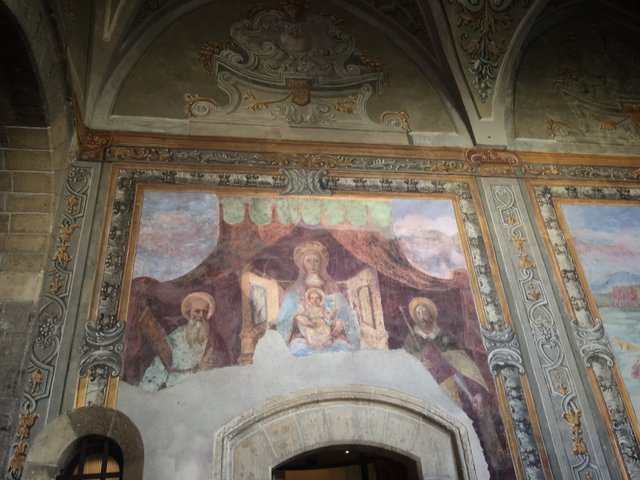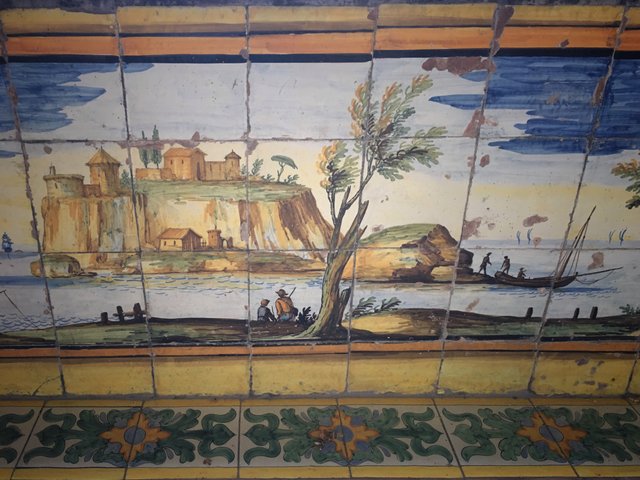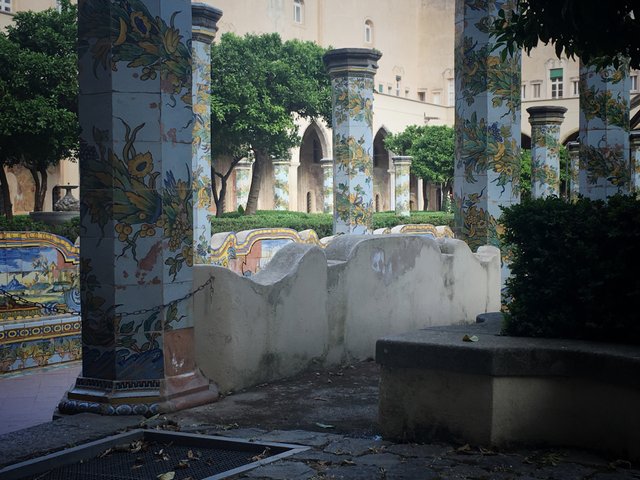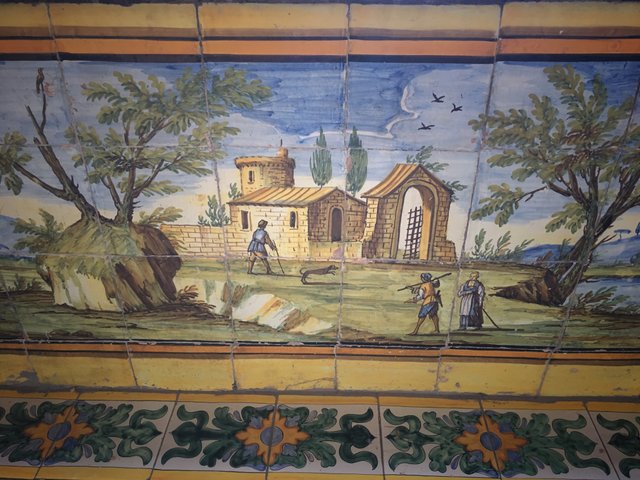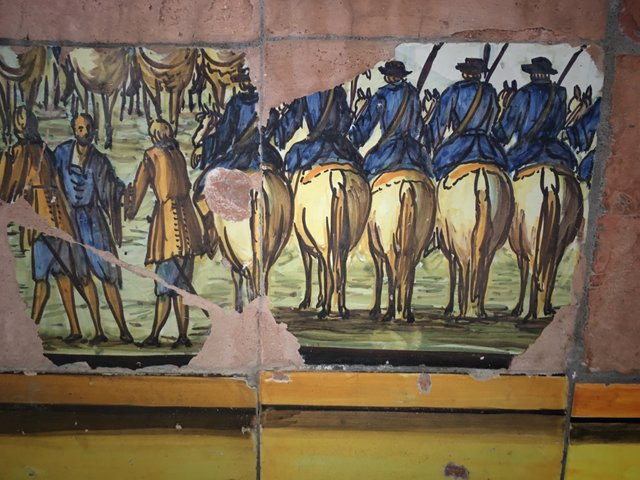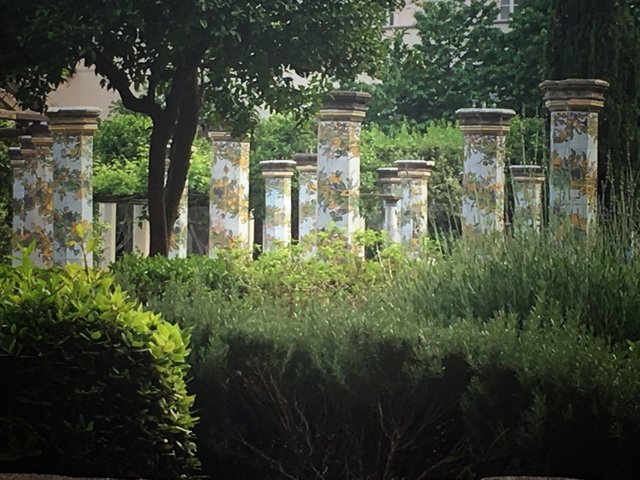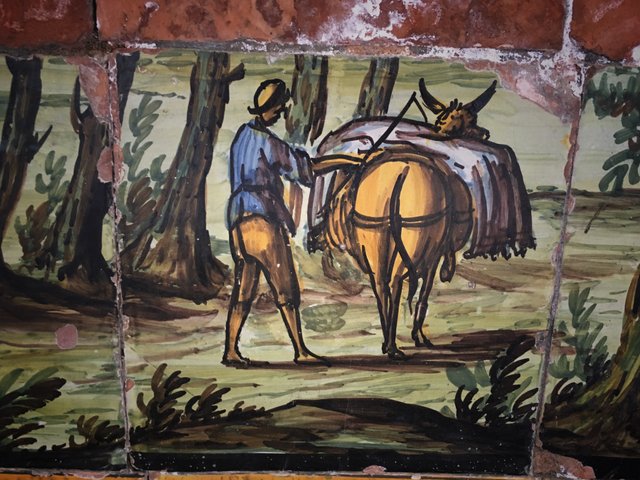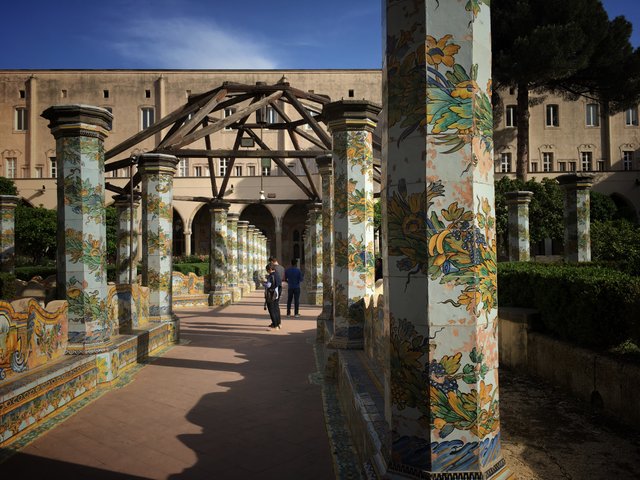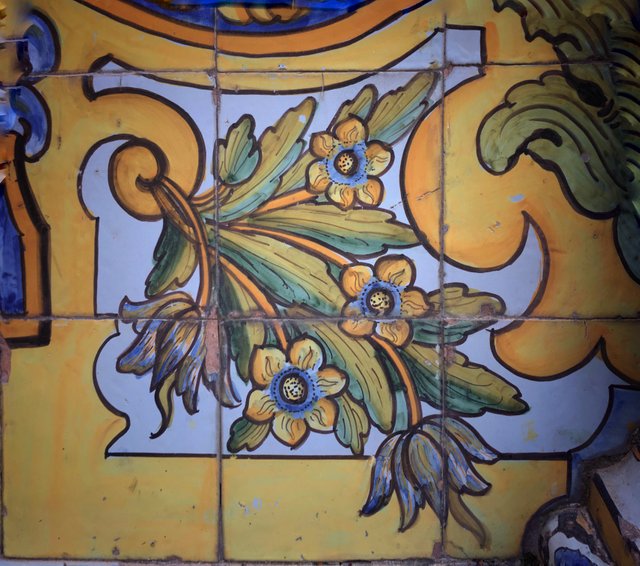 Espero, sinceramente, que te haya gustado esta publicación. La he escrito con ilusión recordando el viaje. Mi intención ha sido que me acompañaras, proporcionándote información pero sin resultar aburrido. Espero contar contigo en otras experiencias.
I sincerely hope that you liked this publication. I wrote it with enthusiasm remembering the trip. My intention has been to accompany me, providing information but without being boring. I hope to count on you in other experiences.


Todas las fotos son mías y originales. Las hice con mi iPhone 6. Así mismo, soy el autor de los dibujos separadores.
¡Espero tus comentarios!
All the photos are original and mine. I made with my iPhone 6. Also, I am the author of the separator drawings.
I await your comments!
VÓTAME Y TE VOTARÉ
Si me votas, buscaré tus post y los votaré. Me gusta ser agradecido.
¡Compruébalo!
VOTE ME AND I WILL VOTE YOU
If you vote for me, I'll find your post and vote for them. I like to be grateful.
Check it!
¡Buen Camino!