Motorcycle travel series by @velimir 'Park-forest Golubinjak 7' (Part #119)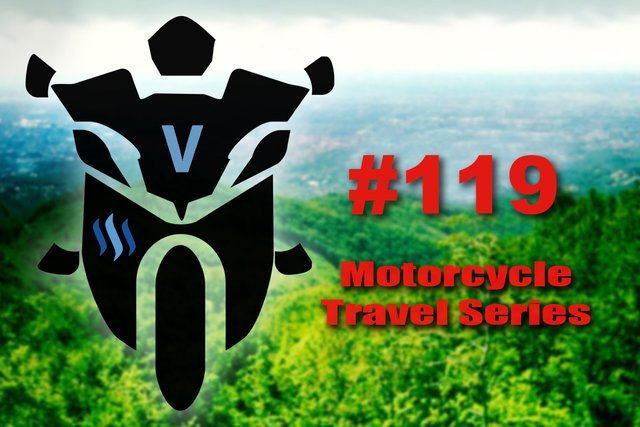 Take a look at this stairs. They almost appear as if laying there forever, completely joined with the forest. A perfect example of how mankind can live in harmony with everything if we choose to. They are not perfect but it's their imperfection what makes them beautiful. Harmony is so important. Without it, the world would be in constant chaos. Well, maybe I should take that back and slightly rephrase it: "The world is in such a chaos because there always seems to be a lack of harmony in it."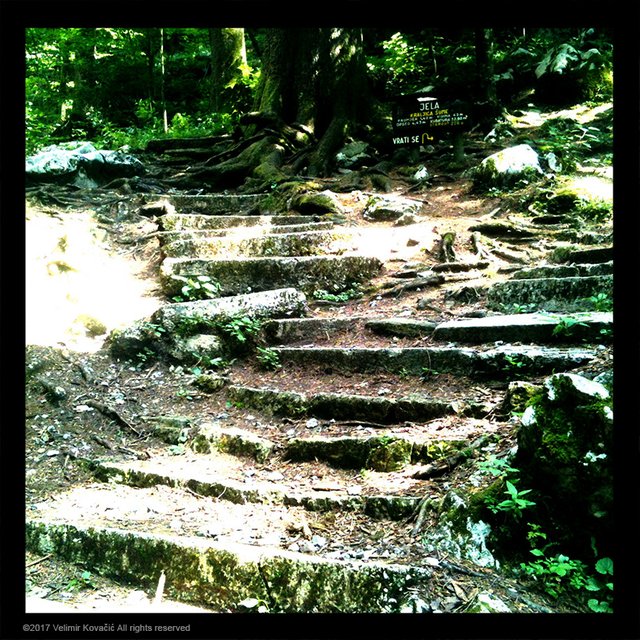 The sign says that the "Queen of the woods" lives here. She is 226 years old pine tree. That takes us back to 1791. This tall tree was a seed in the same year when "President Washington called the US Senate into its 1st special session on Mar, 4th". The tree has a diameter of 1,42m and is 42m tall. A lot of water has passed under the bridges since then.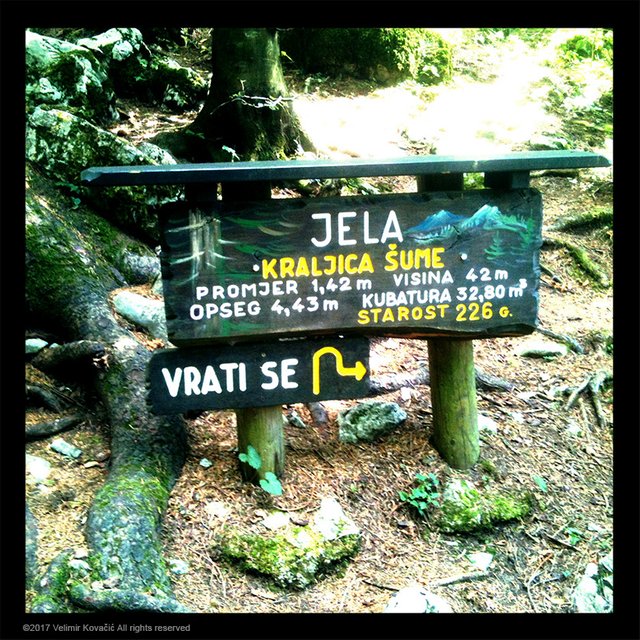 Here we go, the queen up close, as closest as I could. Almost a royal kiss. :)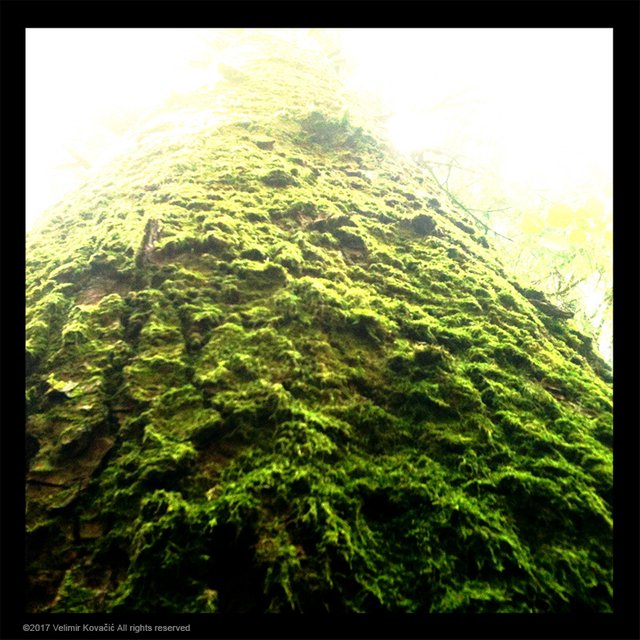 Her friendly circle is not much younger. The rocks at their feet are ancient in comparison.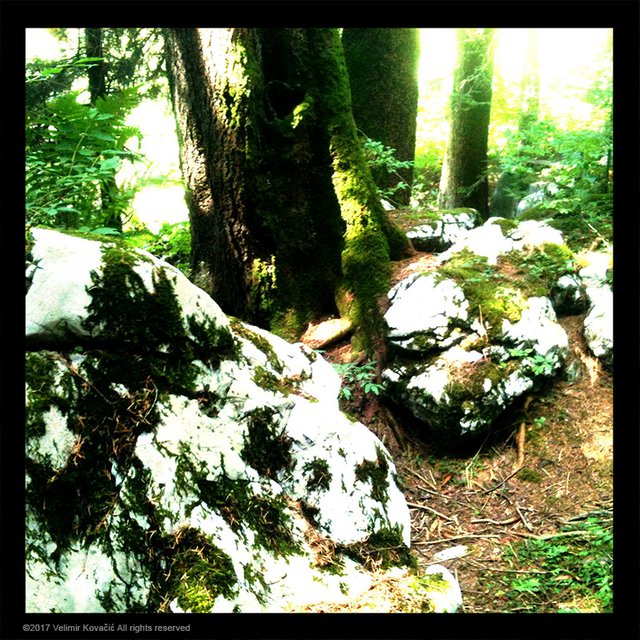 Their stretched arms are reaching the skies, high up there. So much harmony. We should learn from nature, not be arrogant and naive in our attempts to subdue it to our needs.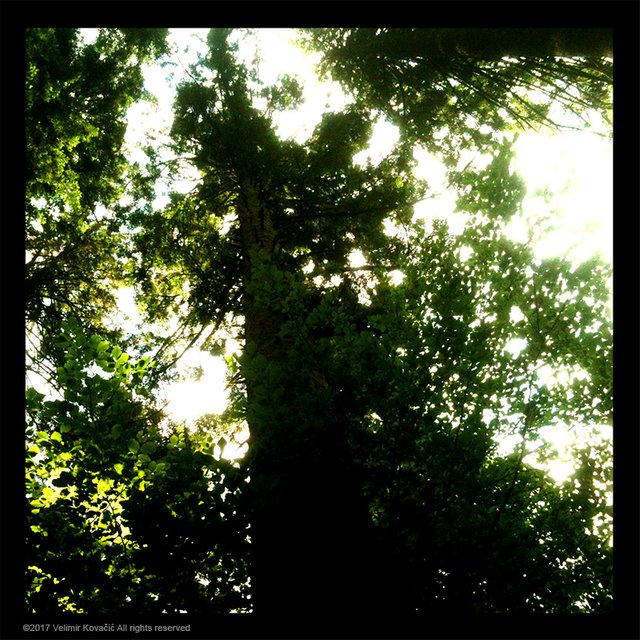 Enjoy your day! :)


©2017 Velimir Kovačić All rights reserved.
All images and text published in this post are my original work. I encourage everyone to use own texts, thoughts and images as much as possible. Be yourself and stay yourself. This is a proper way to build steemit.com. I strongly encourage all efforts leading to weeding out all of the dishonest authors.
• For good inspirational read on various subjects follow: @gavvet
• For crypto news, follow always up-to-date @kingscrown 's blog on the subject.
• I really like to read @vcelier 's life story!

• Vote @thecryptodrive @reggaemuffin @zeartul and @ausbitbank for your witnesses in the Witness Parliament. They are kind people who will represent you well.
I'd like to extend my gratitude to everyone who continuously supports both of my ongoing projects (Motorcycle Travel Series and Art Photography Series). Big thank you for enjoying the content and appreciating my effort. This is what steemit.com is meant to be about.

I am a member of @buildteam crew, the innovative creators of @minnowbooster @steemvoter and @steemsports blockchain projects.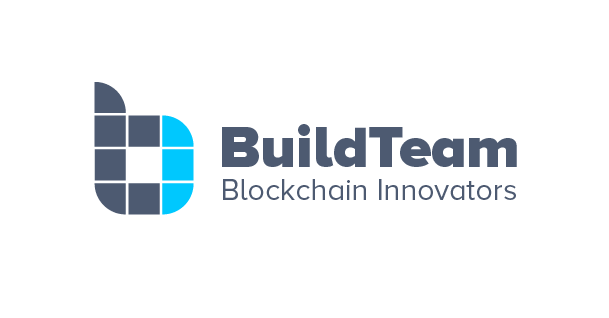 I very much support @adsactly society and see it as a welcome addition to Steemit.com community.


@adsactly society Discord channel is here: ADSactly You are welcome to join!