Motorcycle travel series by @velimir 'Janbo workshop 2' (Part #138)
In front of the motorcycle's workshop, there is always a row of parked engines. It is almost like a landmark. I always enjoy taking a look at the motorcycles parked there, before I order a coffee for Bojan and myself.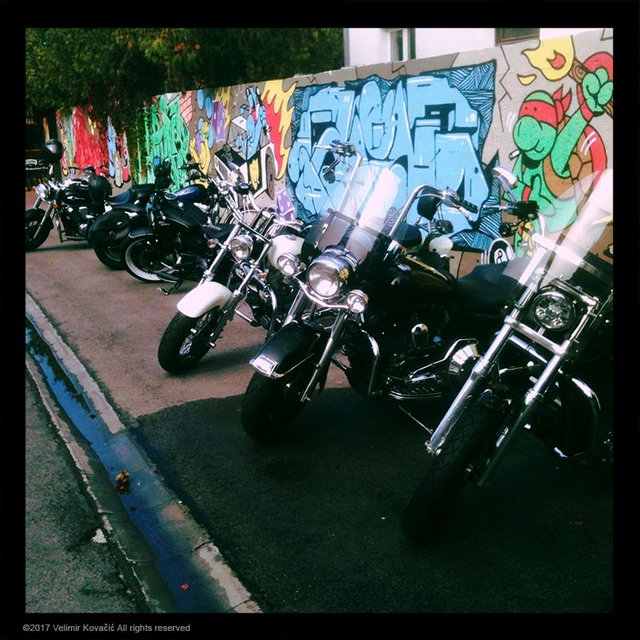 The one in the foreground you should be easily able to recognize by now :D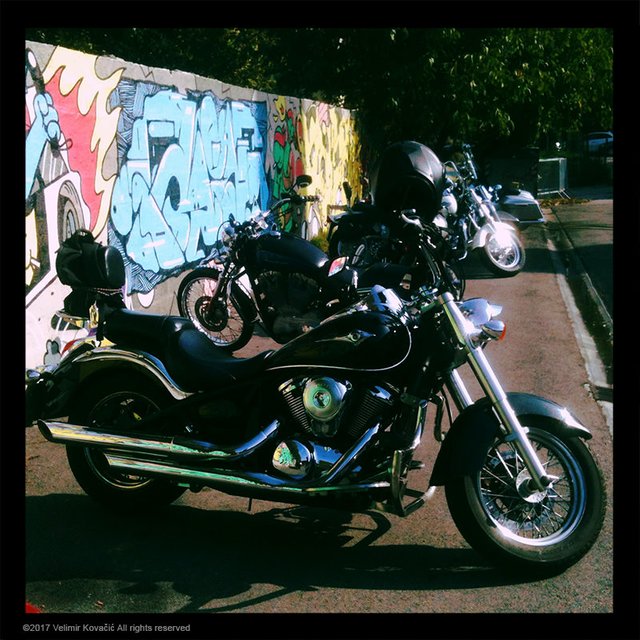 The lady comes out to wash one of the bigger ones. This one arrived to be fully fixed and customized and then it will be put to sale.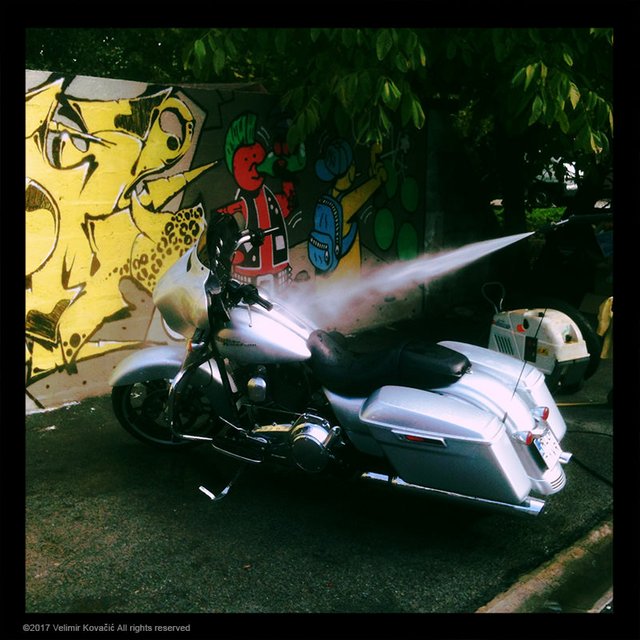 She carefully finds every spot and gently removes it with the mini-wash system.
There are discussions still taking place on the Internet if it is a good idea to wash a motorcycle with a mini wash. Apparently it has the same impact as if riding fast in the rain. I think it is quite a valid argument.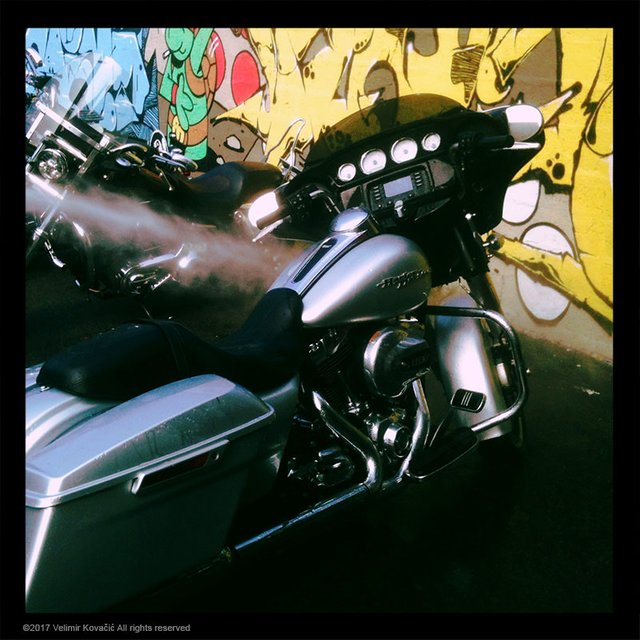 After finishing, she moves on to the next one!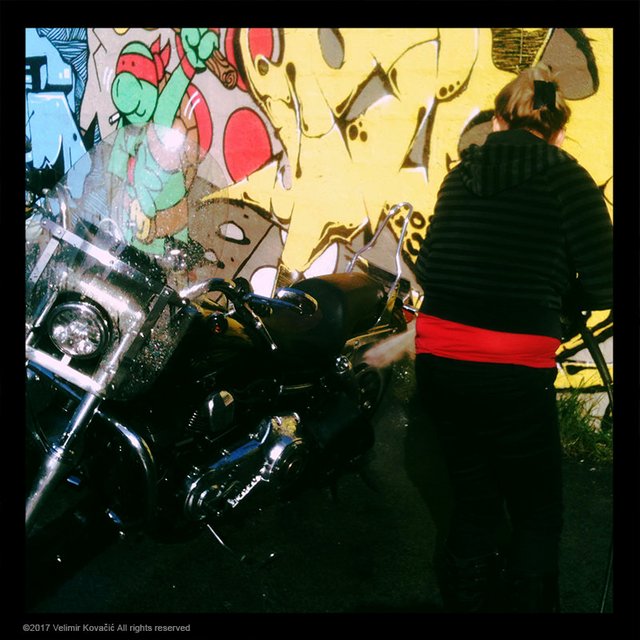 Enjoy your day! :)


©2017 Velimir Kovačić All rights reserved.

All images and text published in this post are my original work. I encourage everyone to use own texts, thoughts and images as much as possible. Be yourself and stay yourself. This is a proper way to build steemit.com. I strongly encourage all efforts leading to weeding out all of the dishonest authors.

---
---

• For good, inspirational read on various subjects follow: @gavvet
• For crypto news, follow always up-to-date @kingscrown 's blog on the subject.
• I really like to read @vcelier 's life story!


• Vote @thecryptodrive and @reggaemuffin for your witnesses in the Witness Parliament. They are kind people who will represent you well.

I'd like to extend my gratitude to everyone who continuously supports both of my ongoing projects (Motorcycle Travel Series and Art Photography Series). Big thank you for enjoying the content and appreciating my effort. This is what steemit.com is meant to be about.
---
---

I am a member of the @buildteam crew, the innovative creators of @minnowbooster @steemvoter and @steemsports blockchain projects.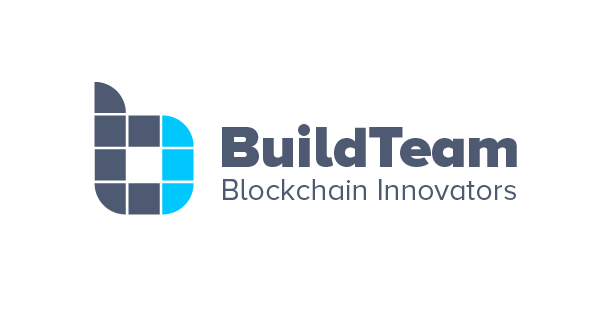 The @adsactly society is a meeting point for free thinking individuals who want to cooperate. It is a welcome addition to Steemit.com community. I work in the society's administration. Feel free to ask about it.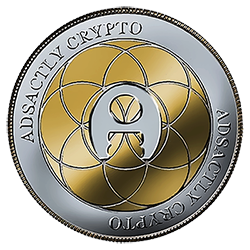 The @adsactly society Discord channel is here: ADSactly You are welcome to join!