On Tuesday afternoon, May 1st 2018, the day my mother reached the venerable age of 97, I drove to Prague, the capital city of the Czech Republic.
I have wanted to visit Prague for a long time, and fortunately, the Czech Steemian that I knew lives in Prague.
He is @fingersik (Matěj Krejčiřík). I am not sure exactly how to pronounce his first name, but I definitely will never try to pronounce his last name!
As he is working on his thesis for his bachelor degree, he was only available to meet me after 9PM.
So, at 9PM, he came to my hotel and we went to one of his favorite "underground" bar, that is on the 4th floor in an apartment building.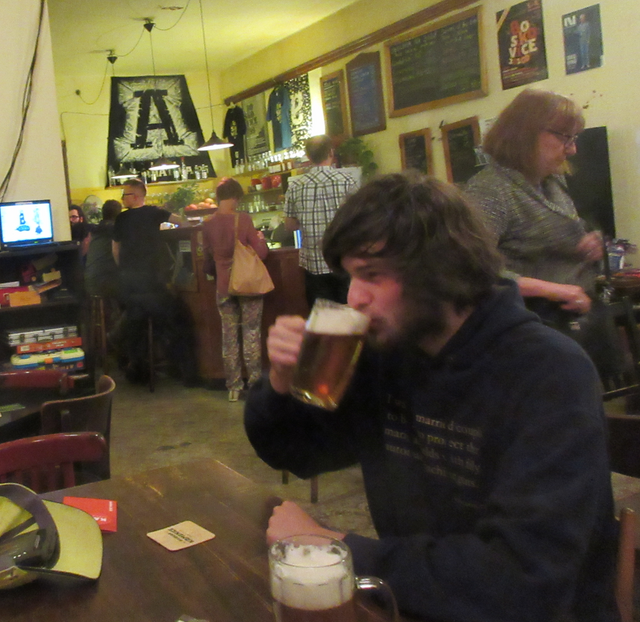 Matěj drinking beer in the underground bar

We talked for an hour and a half of various topics: his thesis, crypto moneys, our philosophy of life, etc...
---
On Tuesday, I took a guided tour. that lasted for more than 3 hours.
In addition to the guide, Diana, there were 5 other people: 2 men from India and 3 women from Medellín in Colombia. So, our guide gave the explanation in English for the men and in Spanish for the women.
We first took a bus to go to the Prague Castle.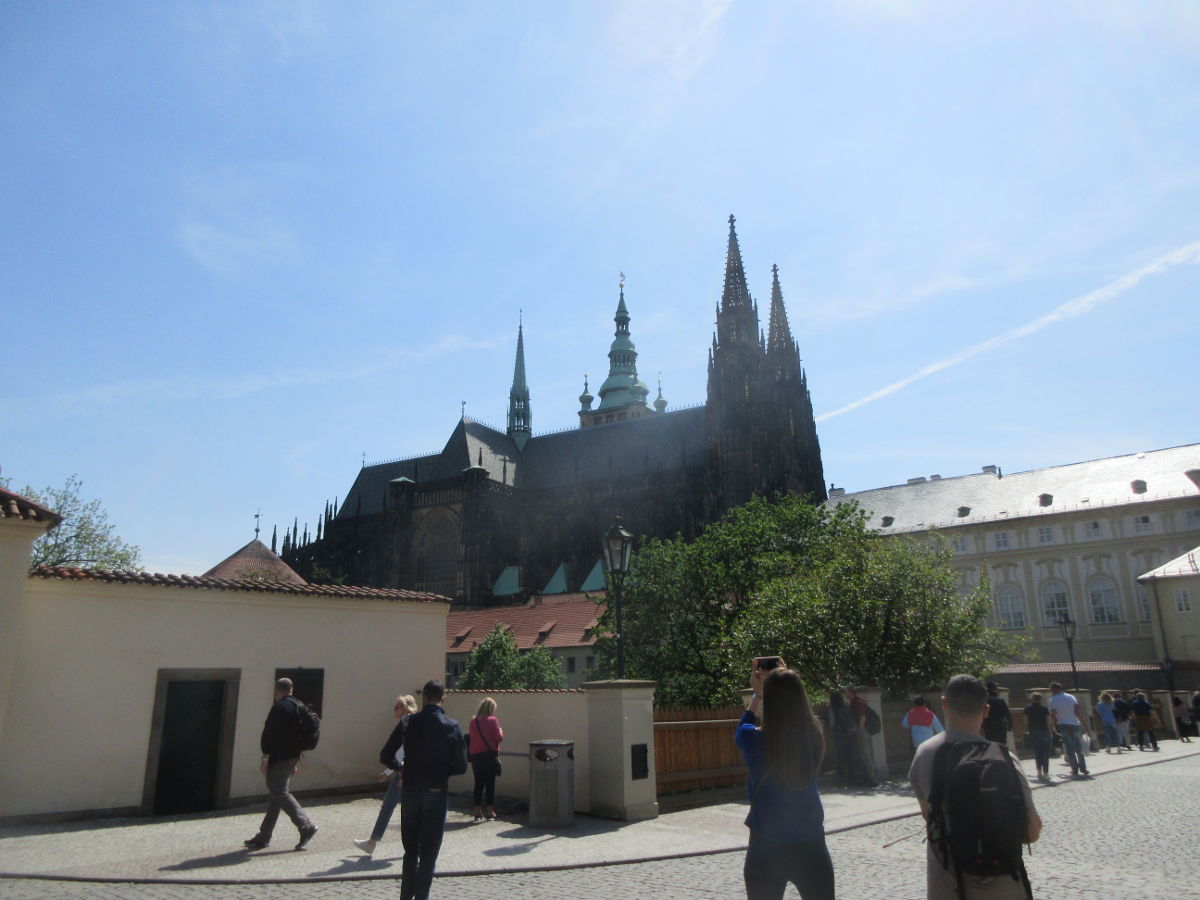 We were just in time to see the changing of the guards.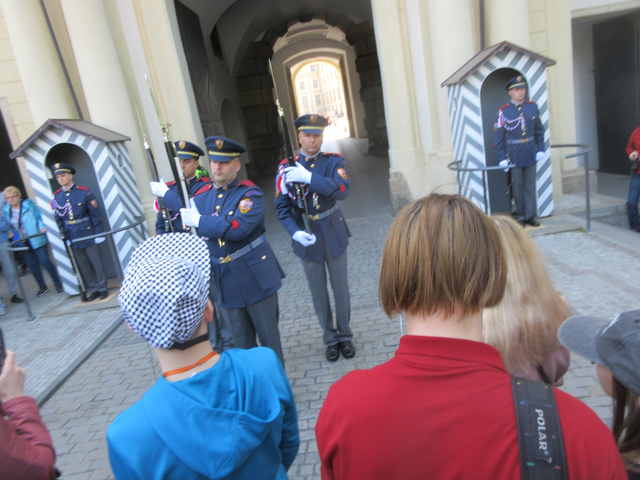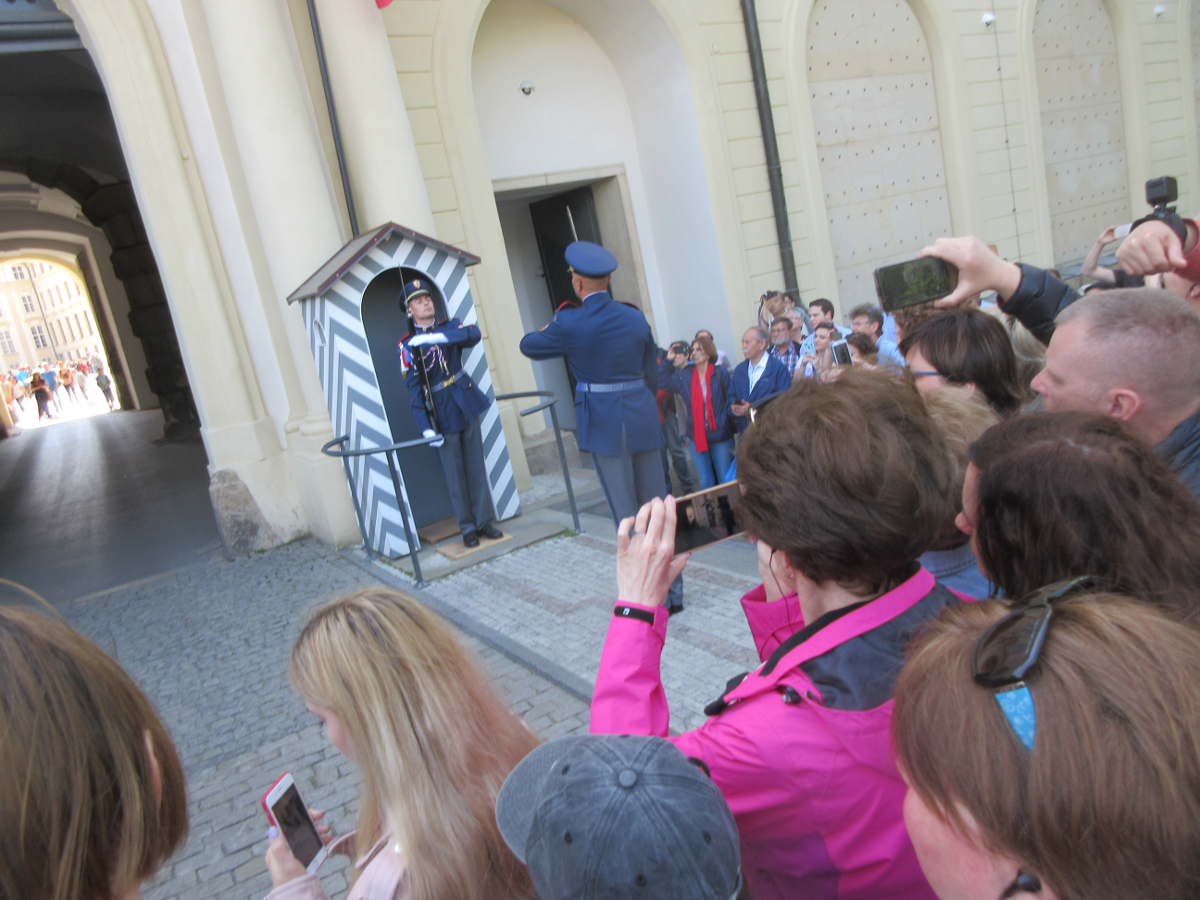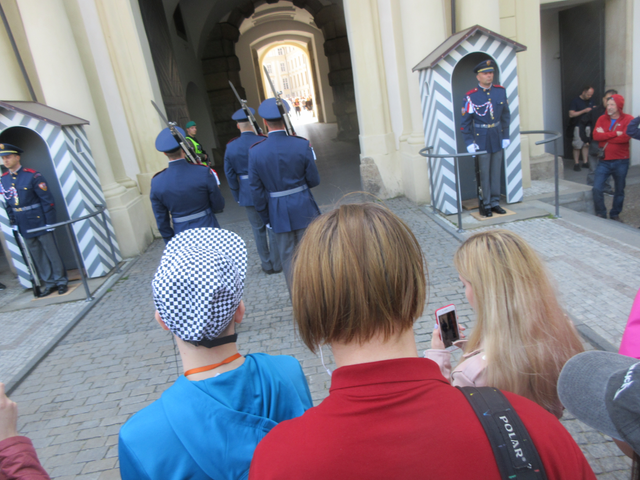 Then we entered the castle an visited it.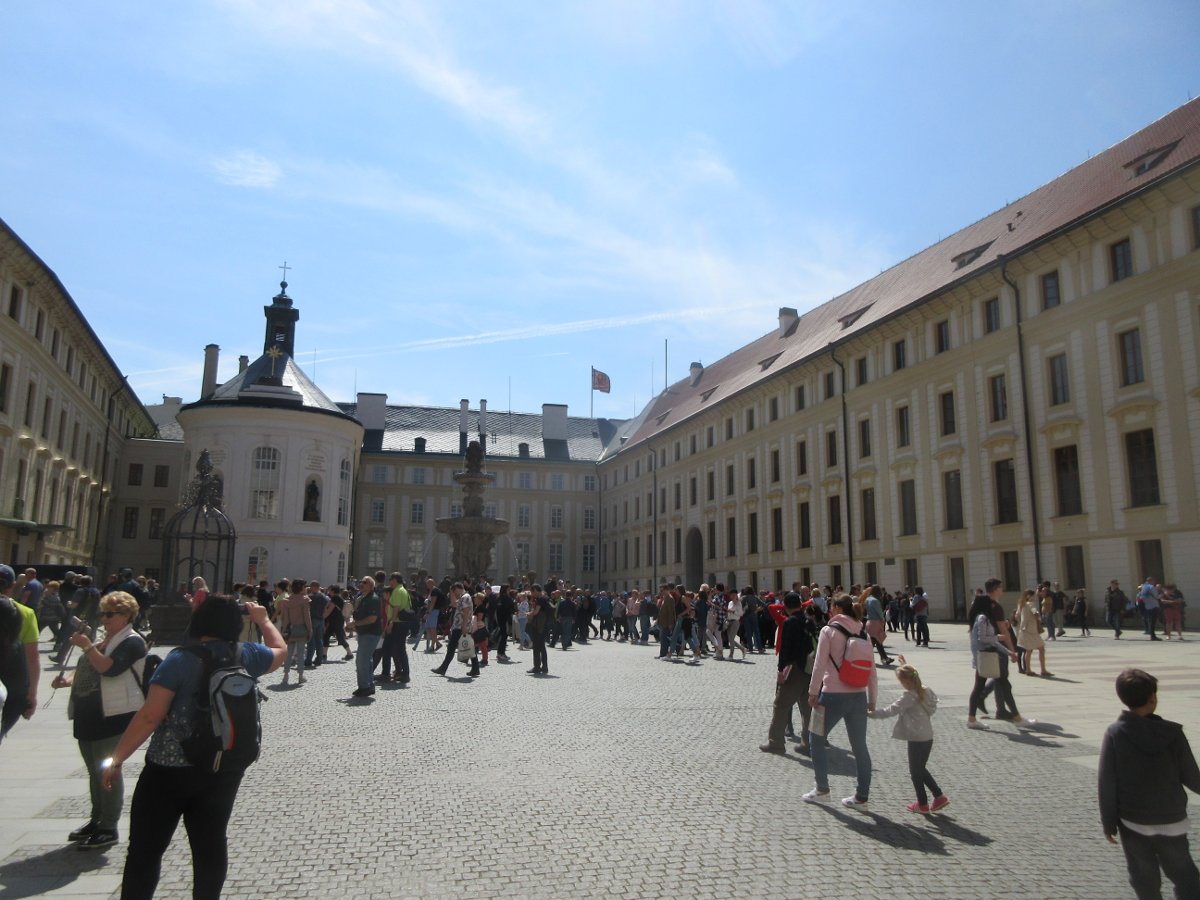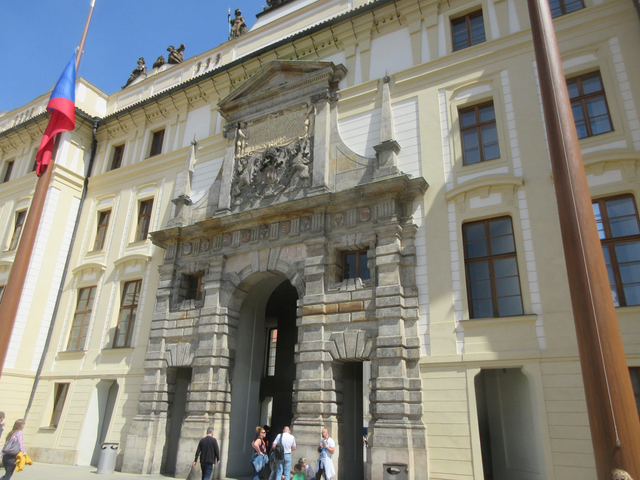 Then, we visited Saint Vitus Cathedral, that is next to the castle.
In French it is known as the Cathédrale Saint-Guy de Prague.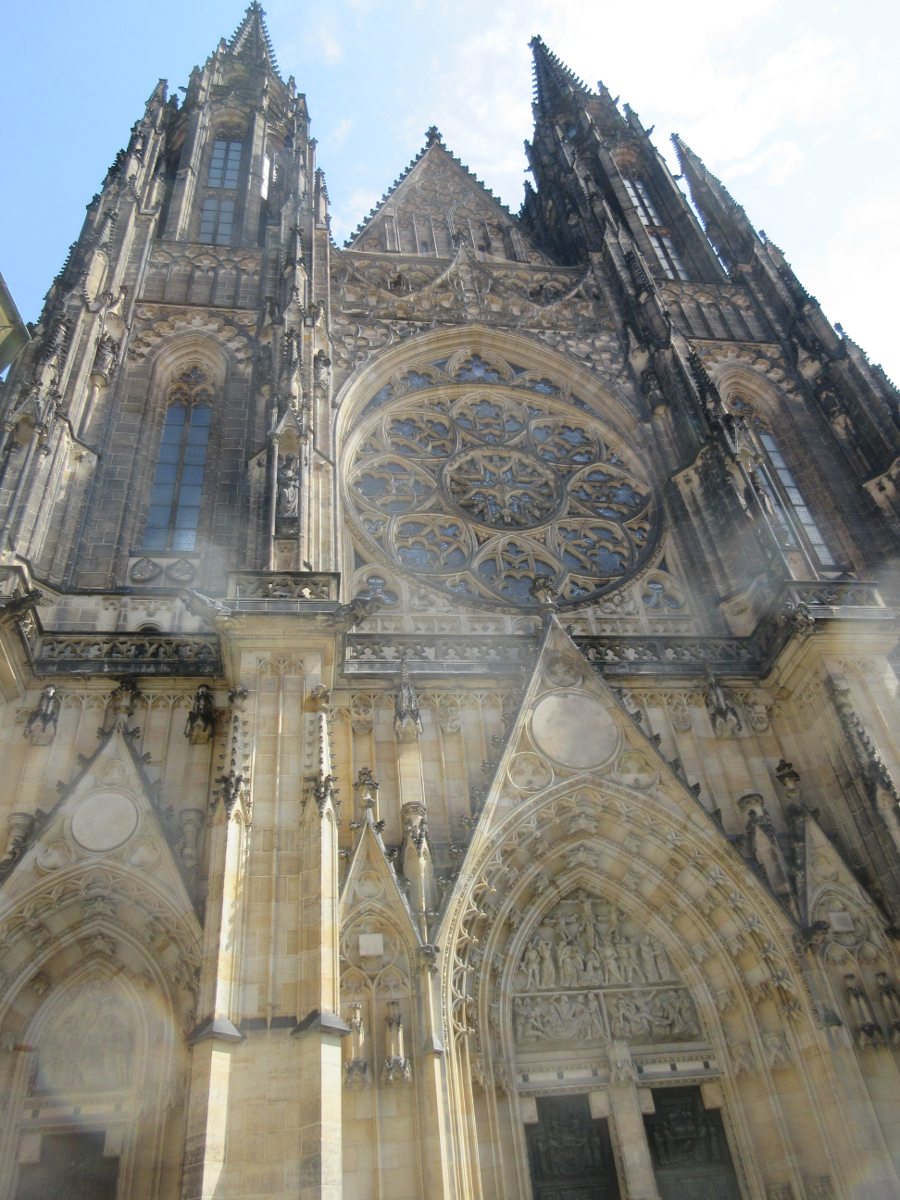 Front of Saint Vitus Cathedral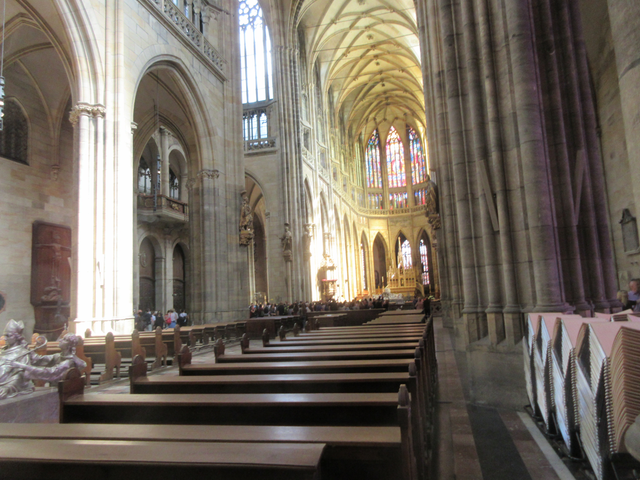 Inside the cathedral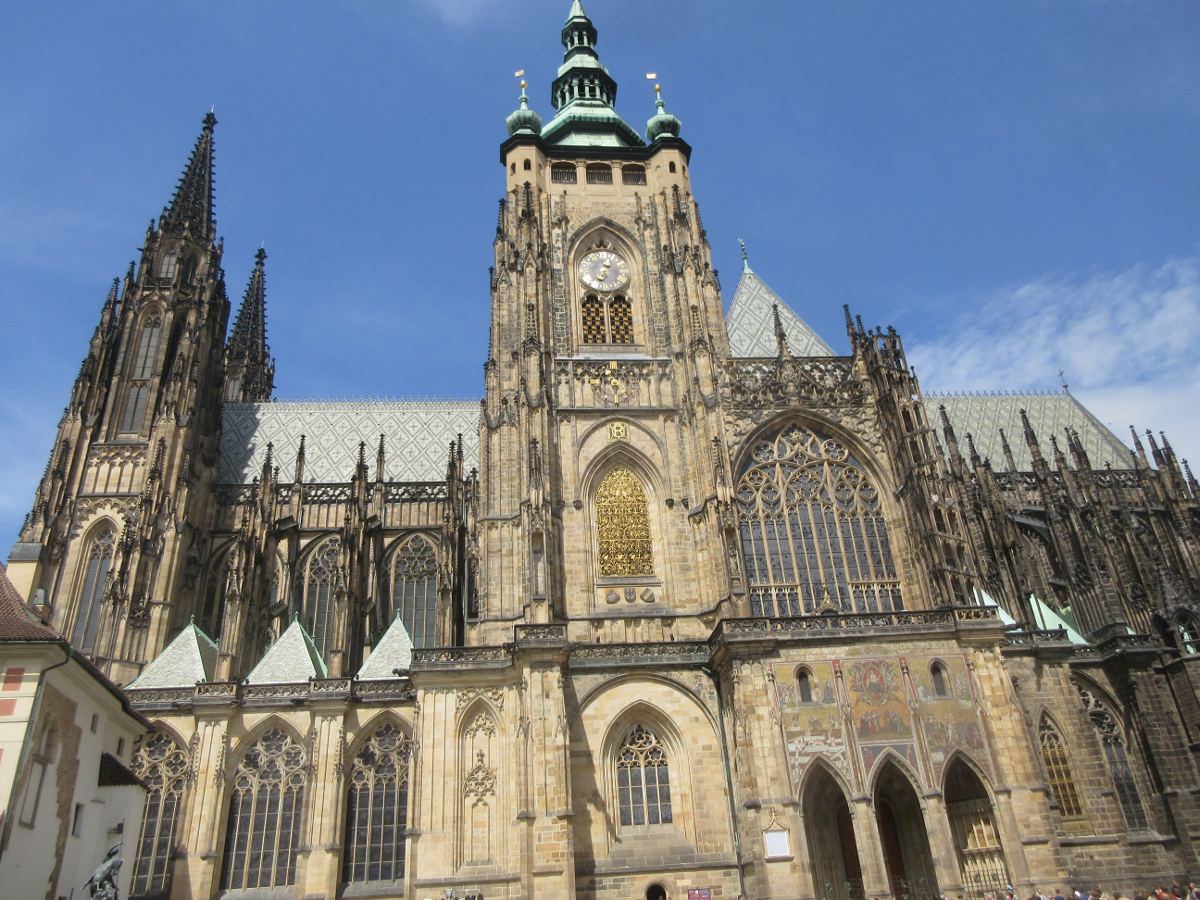 Side of the cathedral, with its clock with two dials: one for the hours and the other for the minutes

After the visit of the castle and the cathedral, going down the hill, we passed near a small vineyard, and we had a good view of Prague, the one hundred tower city.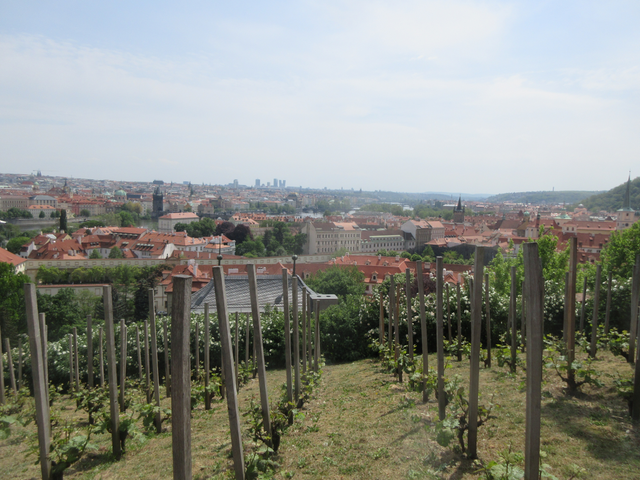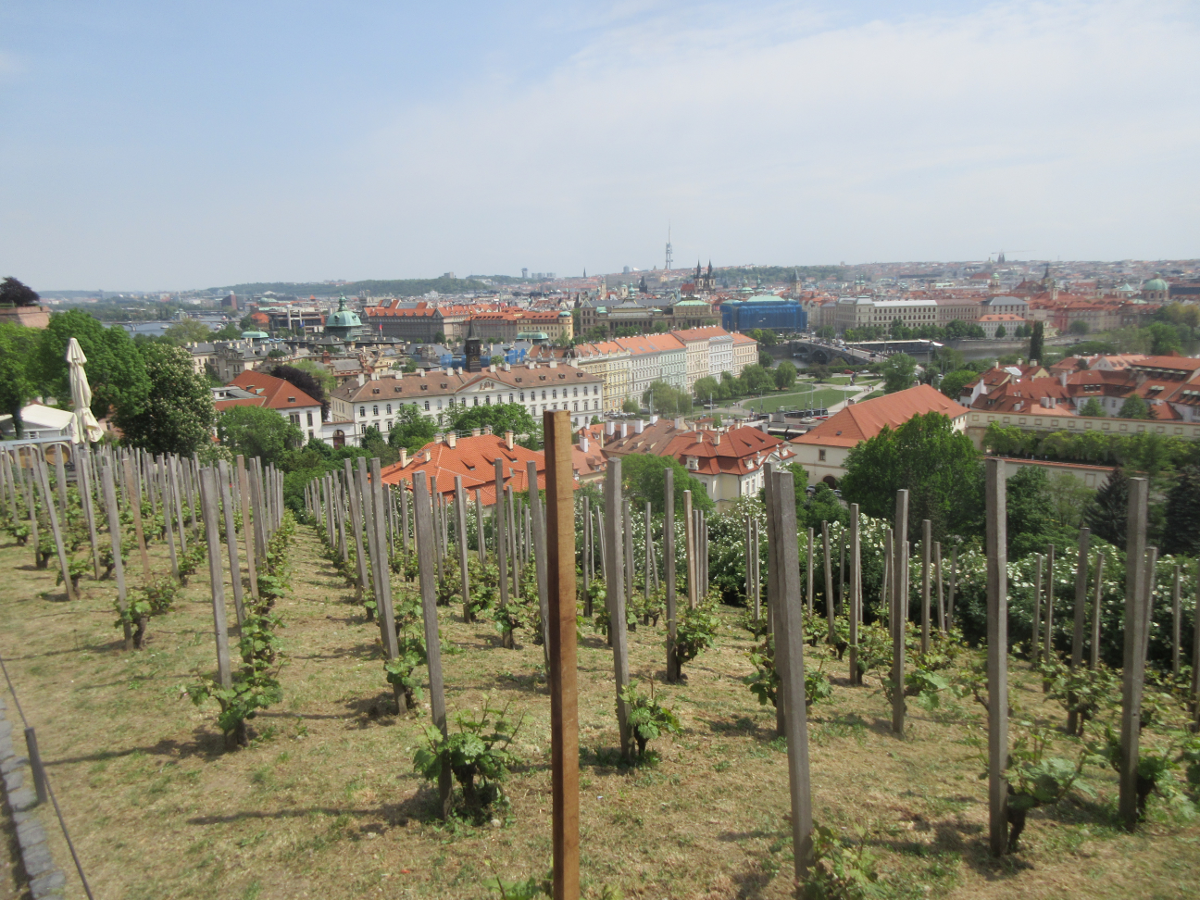 Finally, we crossed the Vltava river on the picturesque Charles Bridge.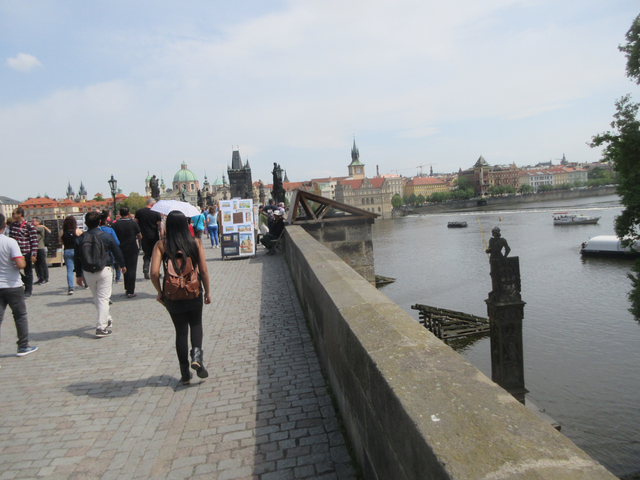 Charles Bridge

During the tour, our guide, Diana, told me that the Czechs were 85% atheists. That surprised me, but after verification, it seems that it is mostly true:
The Czech Republic has one of the least religious populations in the world with 75%[142] to 79%[143] of people not declaring any religion or faith in polls and the percentage of convinced atheists being third highest only behind China and Japan
Wikipedia.
This is a big contrast with all the countries that are around the Czech Republic (Germany, Poland, Slovakia and Austria) that are all more than 50% Christian.
---
After the tour, I was lucky to find a vegan restaurant where I had a late lunch at around 3PM.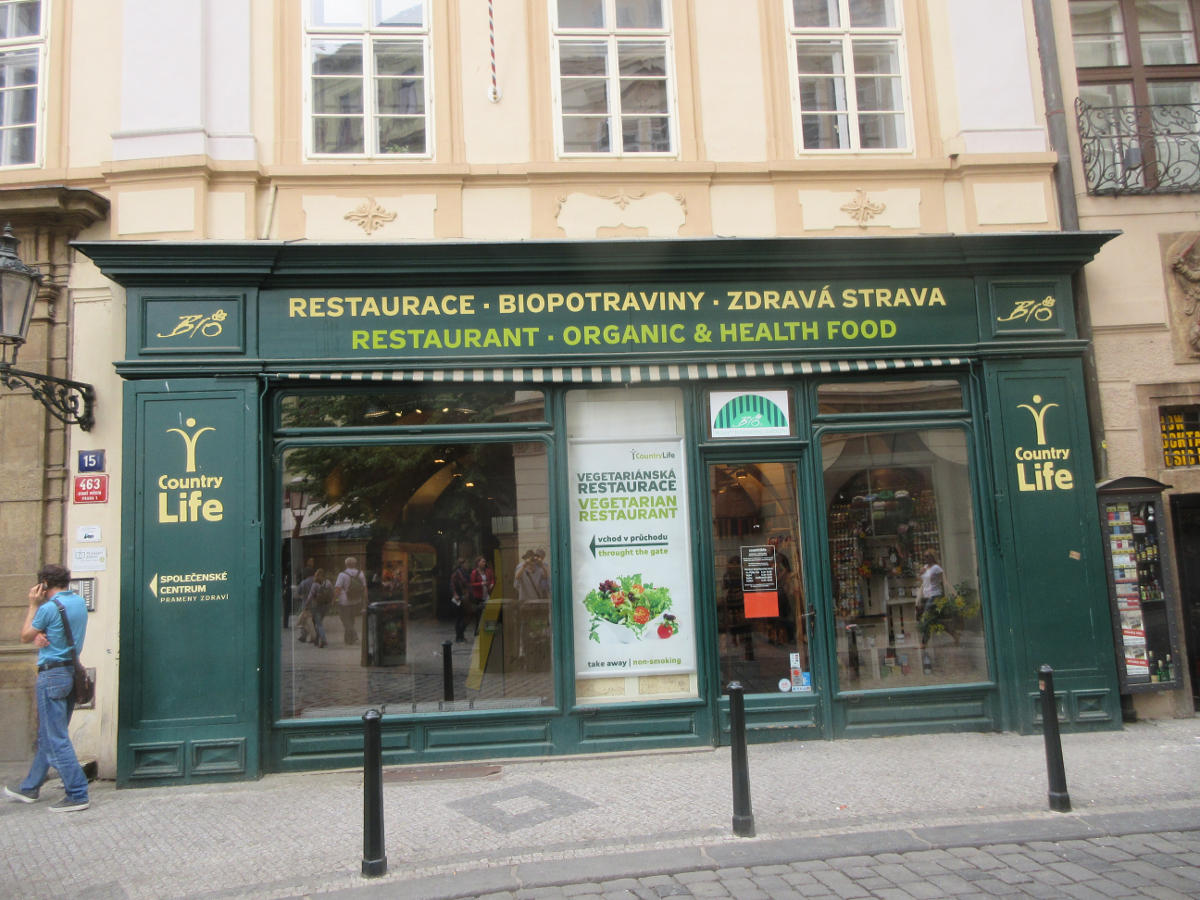 And at night I saw again Matěj at my hotel for half an hour.
---
On Wednesday, I walked in the city.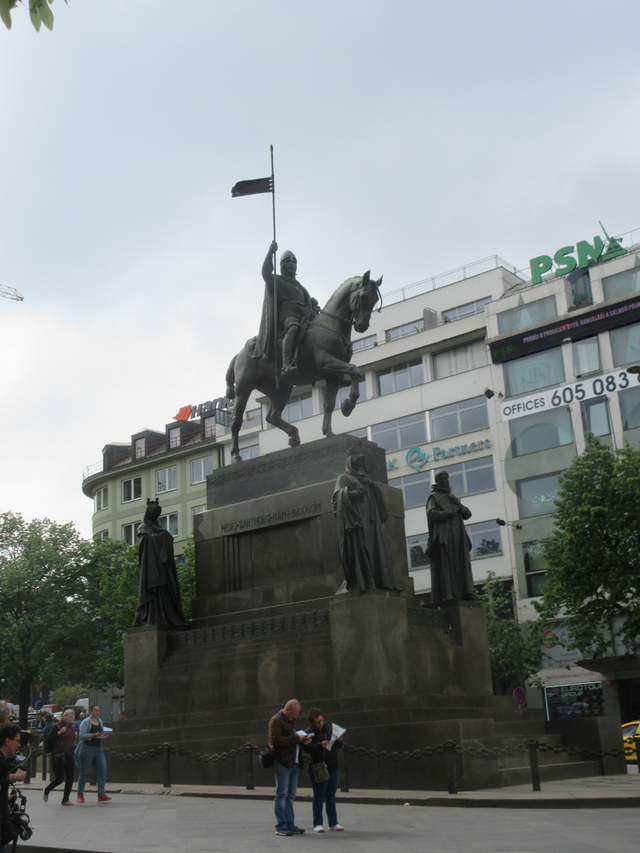 Statue of Saint Wenceslas on Wenceslas Square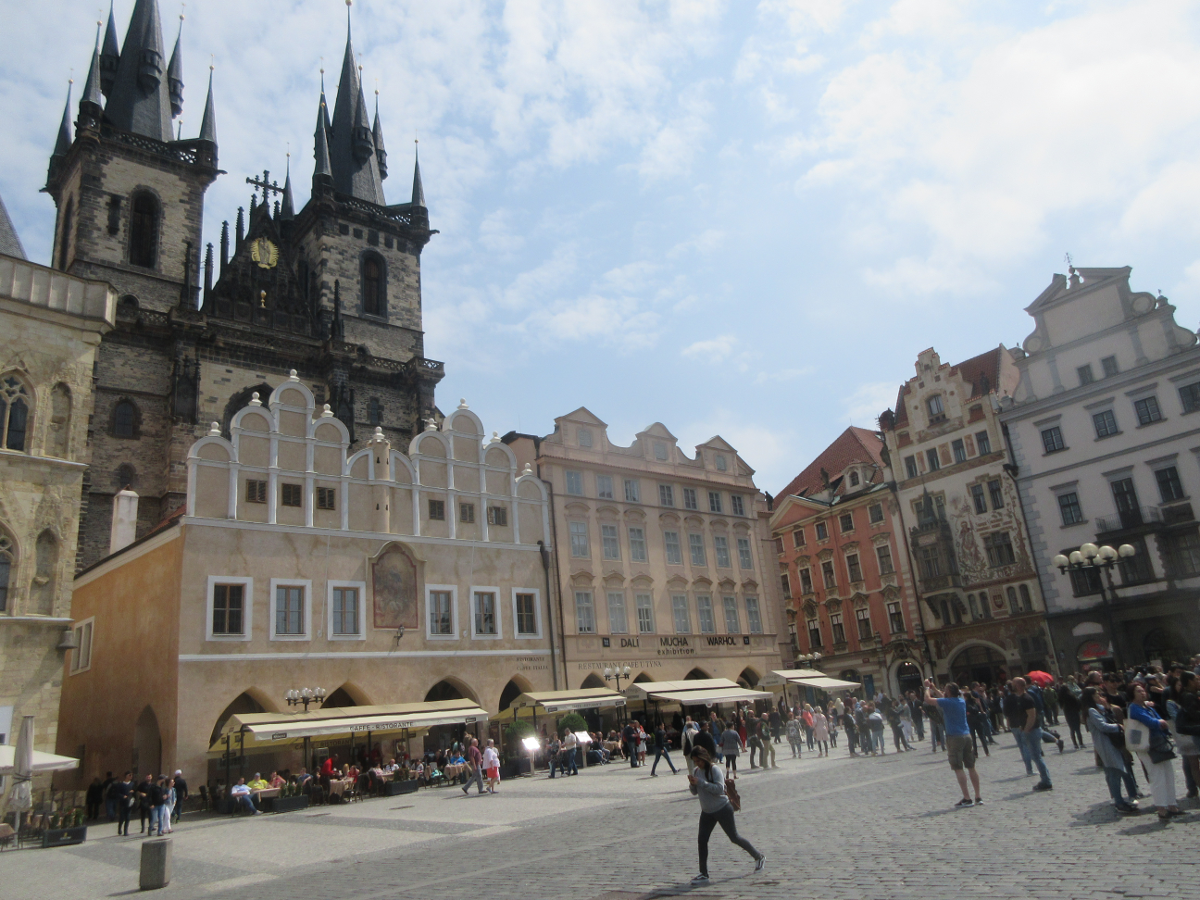 Near Old Town Square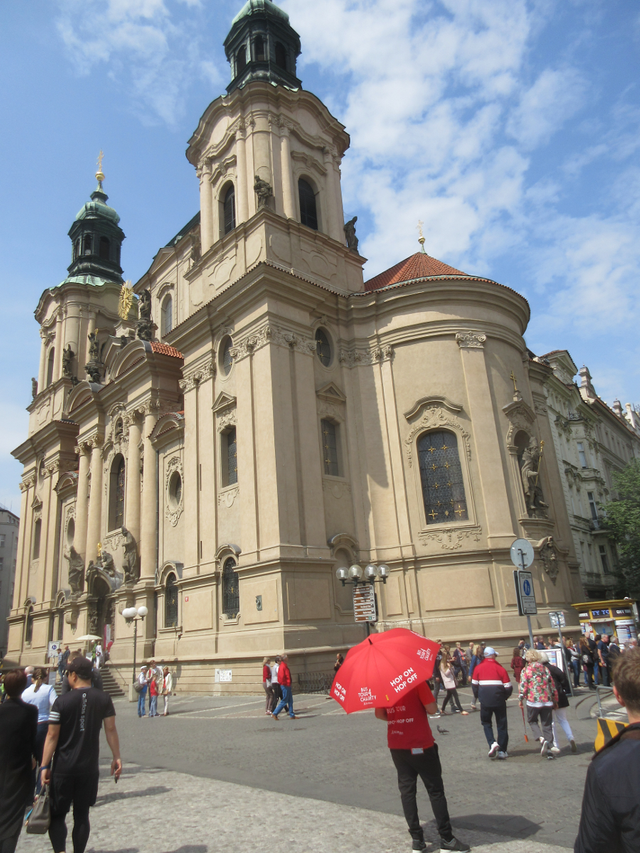 saint Nicholas Church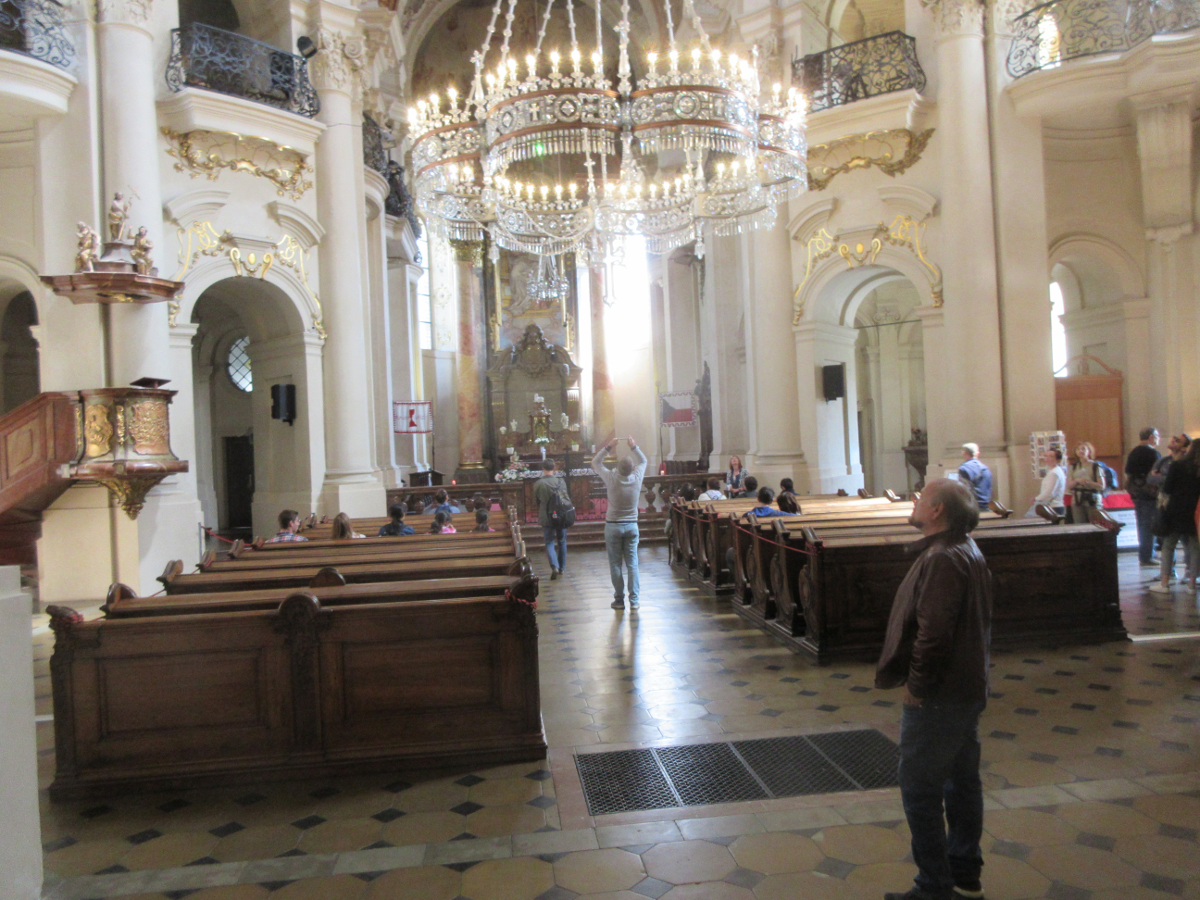 Inside Saint Nicholas

---
For Lunch, I went to the same vegan restaurant, as I was unable to find another one that was close enough.
---
Like other cities that I visited during this trip, there are tramways in Prague.
Here is a car from the tramways that circulated until the seventies. It has been converted to a café.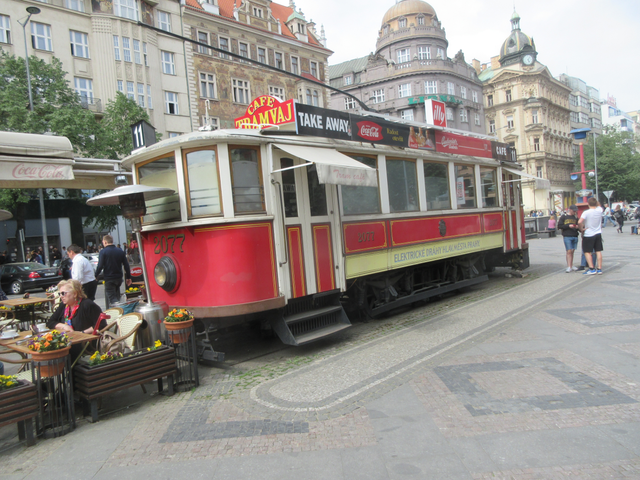 And here is a tramway today.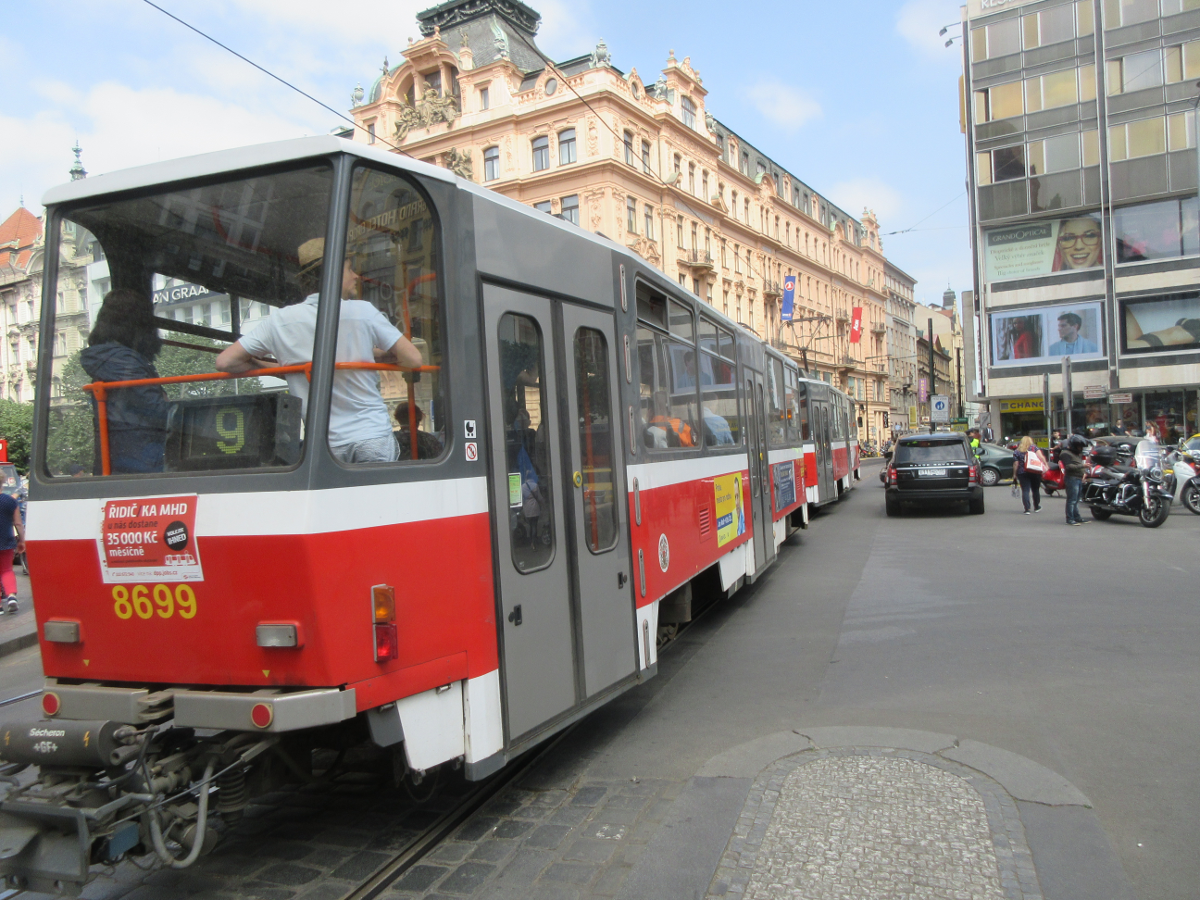 ---
At night, Matěj and me, we went to the same underground bar and we had our third meeting.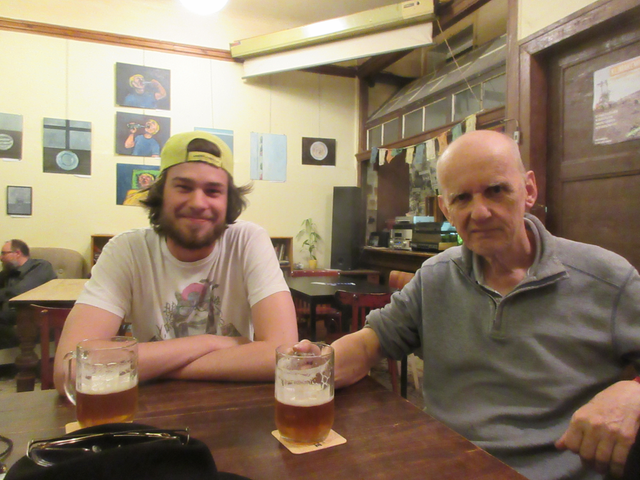 ---
On Friday, I left Prague and drove to Budapest, in Hungary, where my wife arrived from Canada on Saturday.