How's it going Steemers??
I would like to share some photos from my time at the Osaka Castle in Japan.
This castle dates back to the 16th century and is one of Japan's most famous landmarks.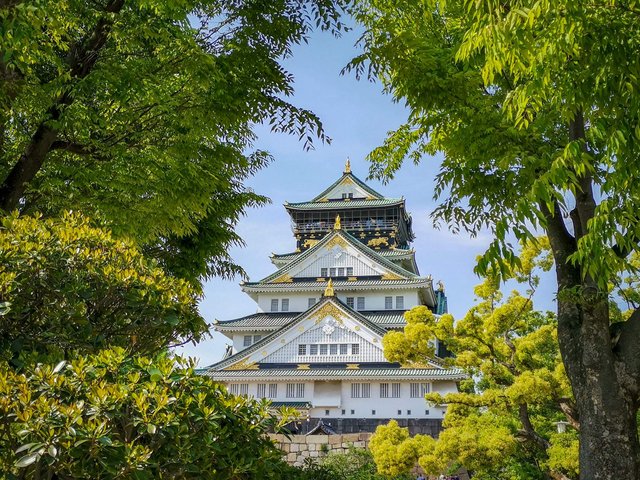 The castle is surrounded by a huge moat to keep out intruders.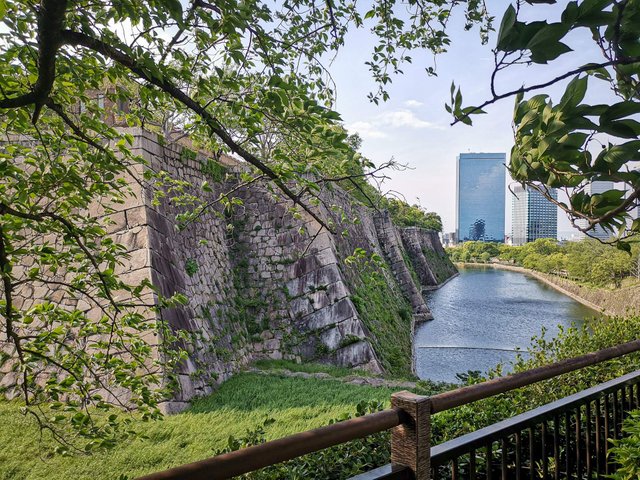 We walked around checking out different viewing points of the moat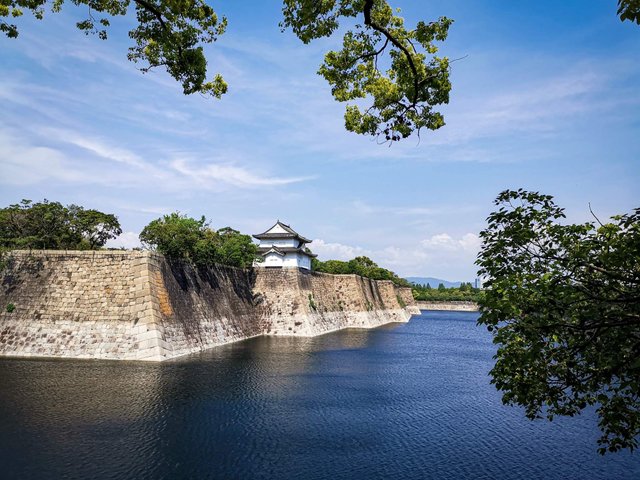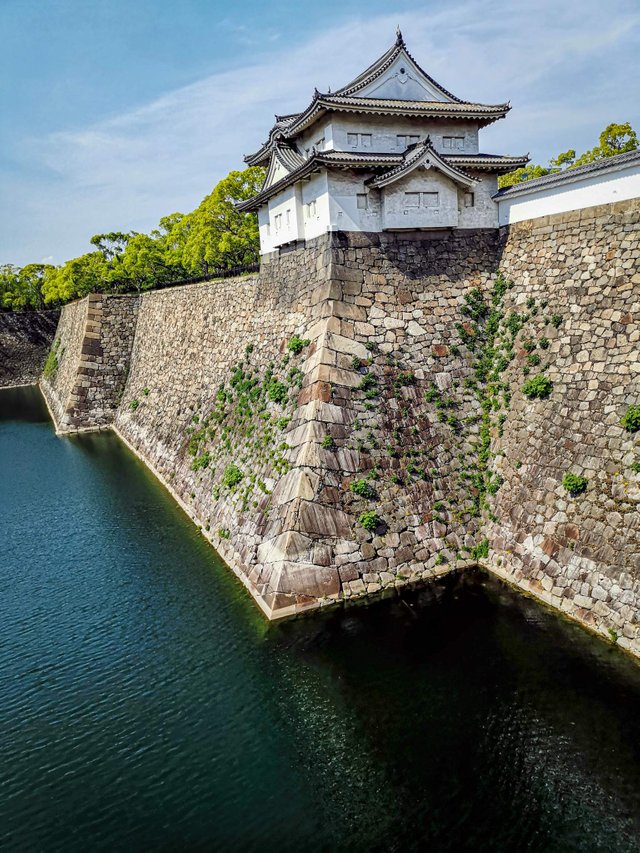 Then we decided to head into the compound.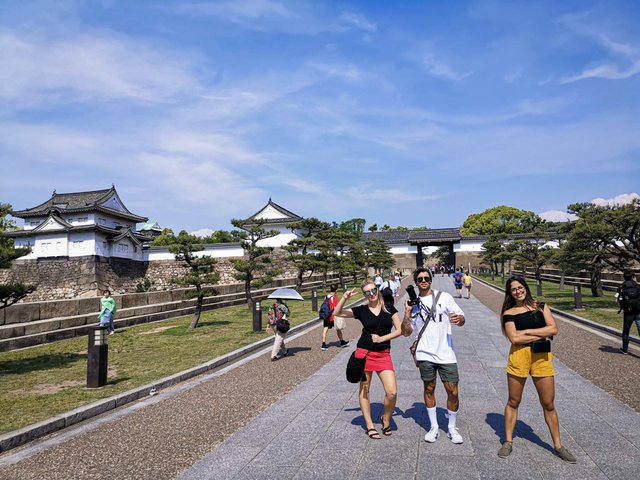 Once inside you will quickly understand why this castle is a famous Japanese landmark! Once you enter the gates, you see the castle straight away and it is magnificent!!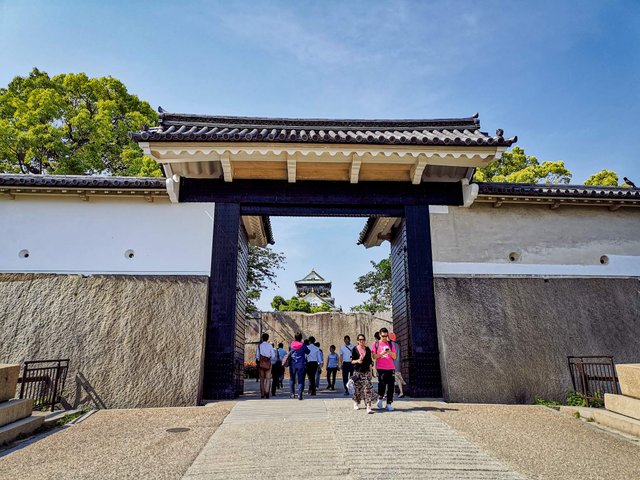 The trees souronding the castle make for some nice photos😊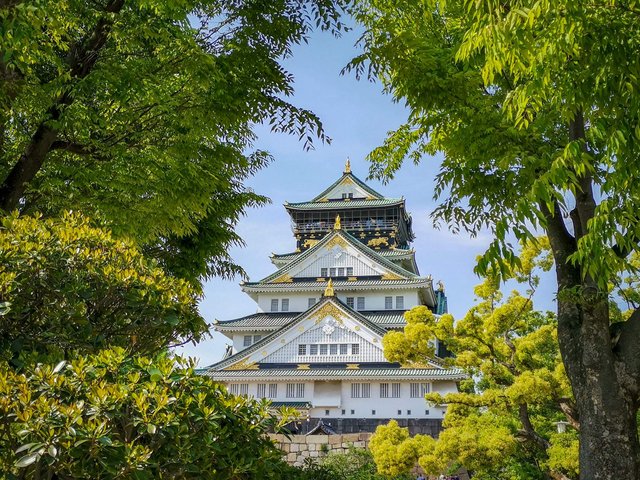 And a great spot to relax and take it all in with a beer or two 😉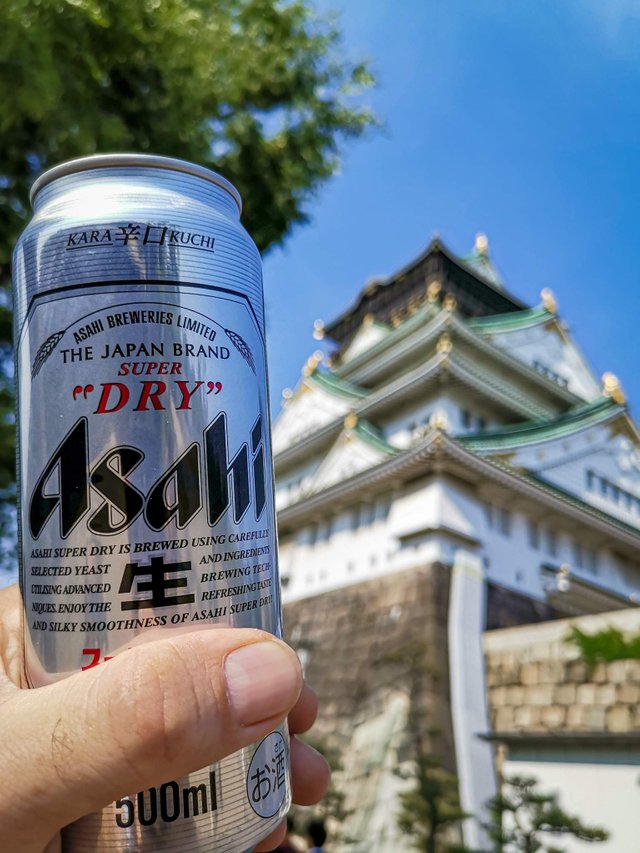 Here is a great story I was told. In 1614 the Siege of Osaka went down at this castle. The occupants held off an army of 200,000 strong attackers and the castle clan were out numbered two to one. But with the moats surrounding the castle it kept the attackers at bay and were all defeated.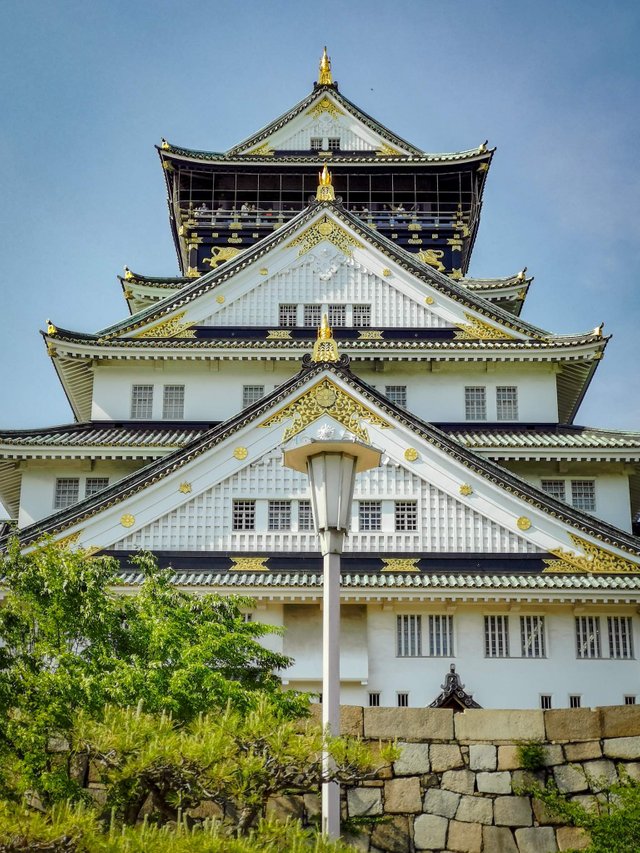 The following year they attacked again but this time they weren't so lucky. All inside the castle walls perished and the Osaka Castle was burnt to the ground.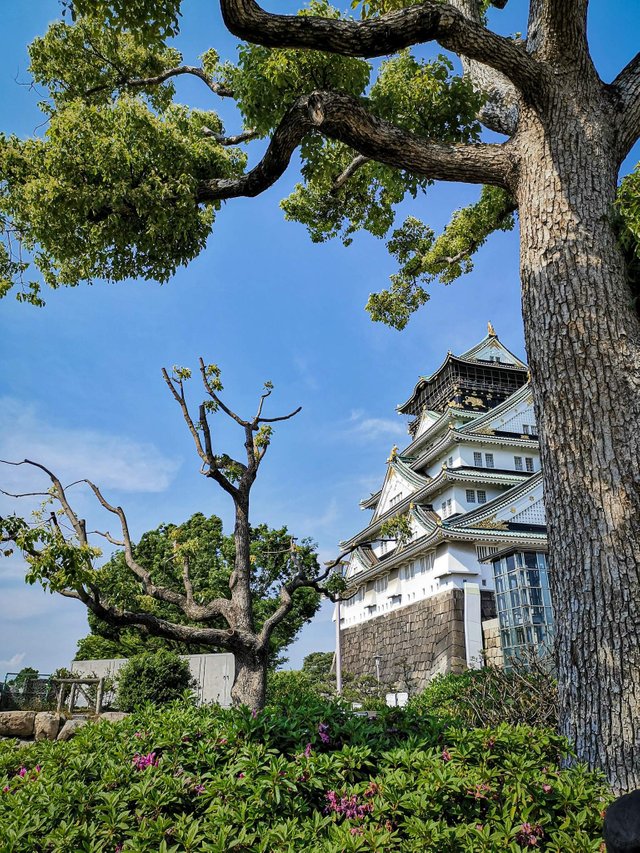 The castle was once again rebuilt many years later and many more battles went down here over the years.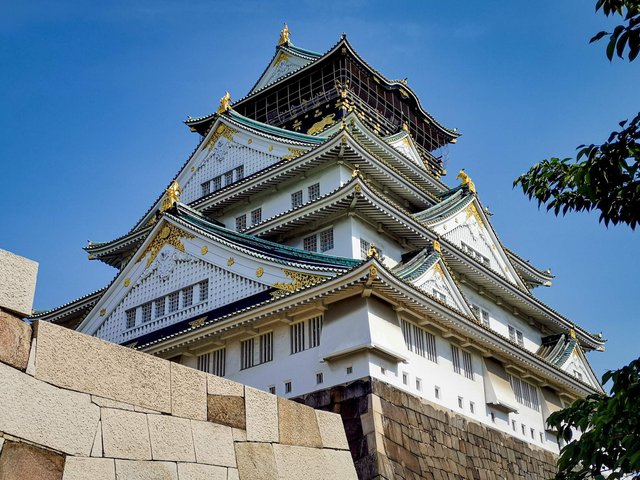 Here is a map of the layout of the castle and its surroundings.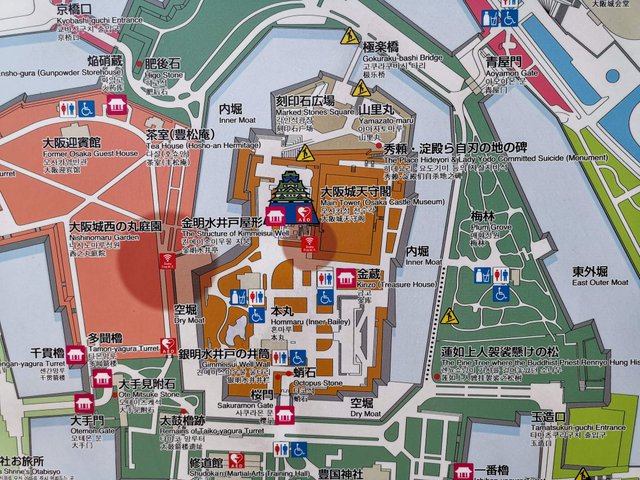 One of the buildings near the castle is now filled with a theater, souvenir ships and little restaurants. But they also had a ninja shop where you can throw shiricans to win prizes.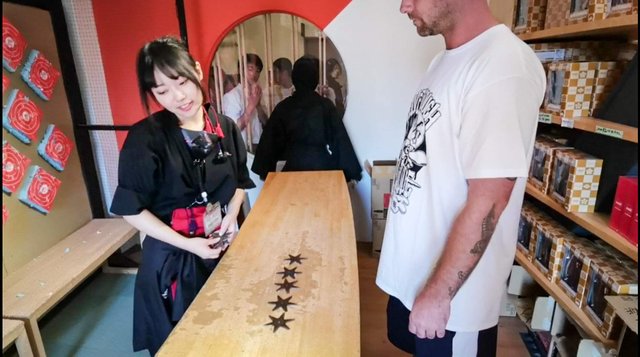 It was alot like one of those carnie games you see in side show alley at the local carnival haha. Needles to say my ninja skills were on point this day 😊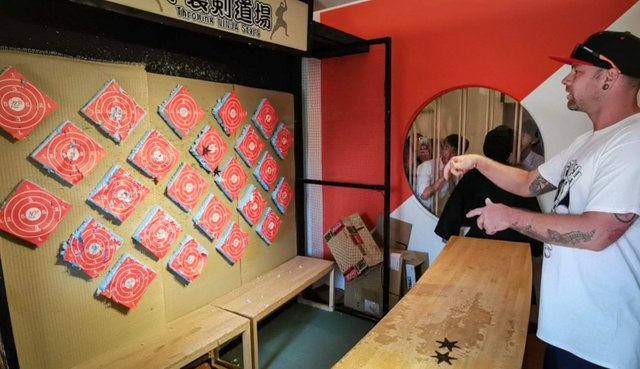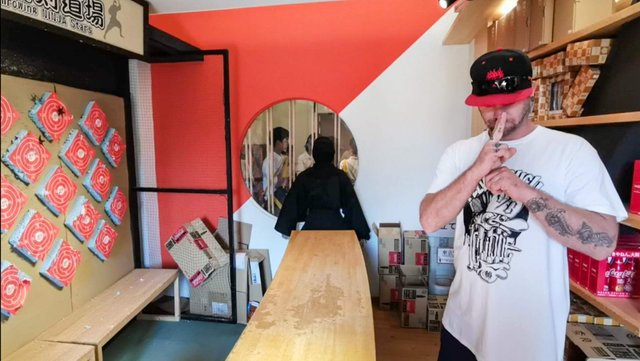 Keep an eye out for some geisha that will pass by in the crowd.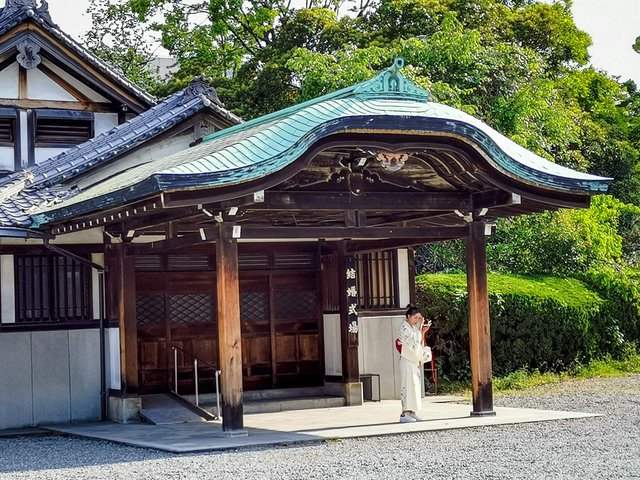 There is also this amazing statue of Samurai Toyotomi Hideyoshi watching over the castle.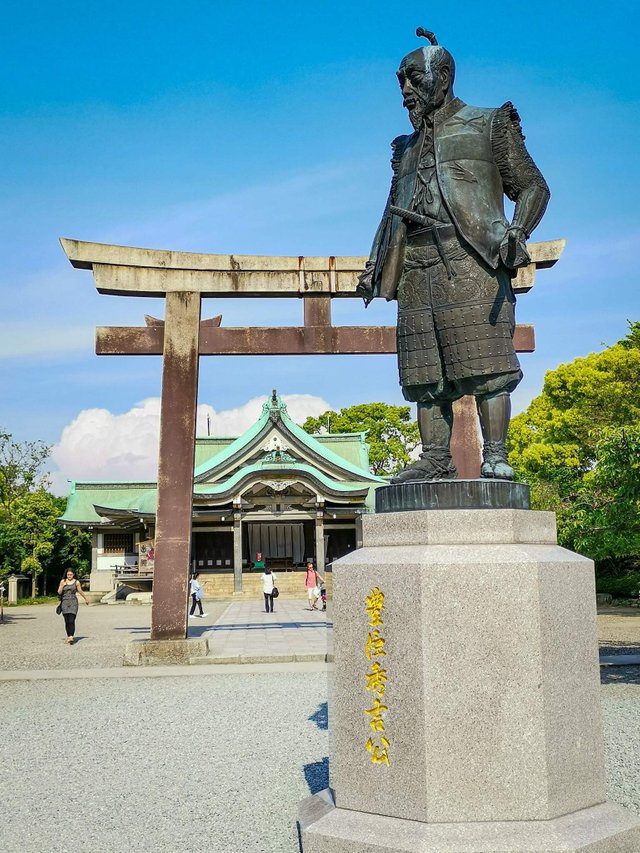 So if you ever find yourself in Osaka Japan, I highly recommend spending a day at the Osaka castle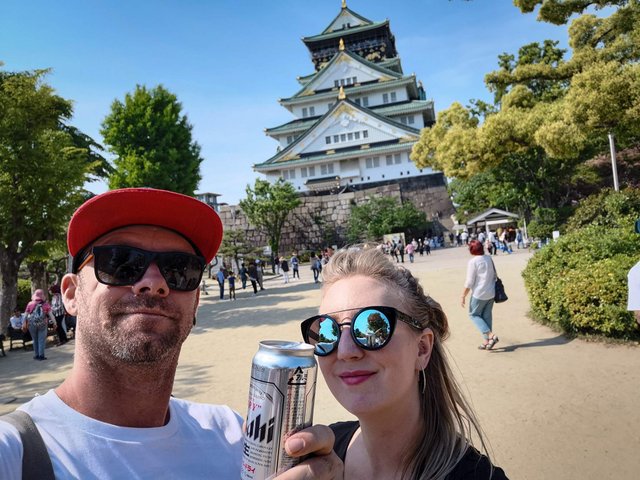 Thanks for stopping by 😊
Happy travels
Posted using Partiko Android