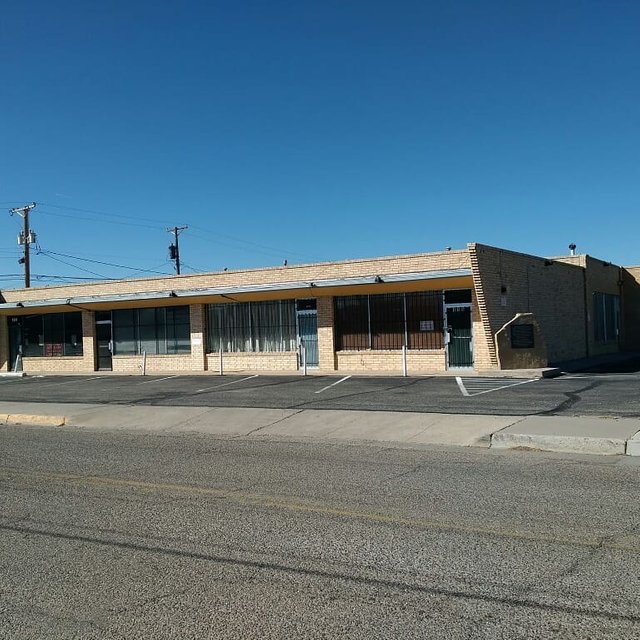 Check this shit out! Ran into this plaque on accident while walkin' Ms. Barkley. Had no idea Microsoft started in Albuquerque.
This shitty little office strip is off Central Avenue (historic US Rt. 66!). It's right across from the Adult Video and the Expo Flea Market. Mechanic shops, bums, and hookers everywhere!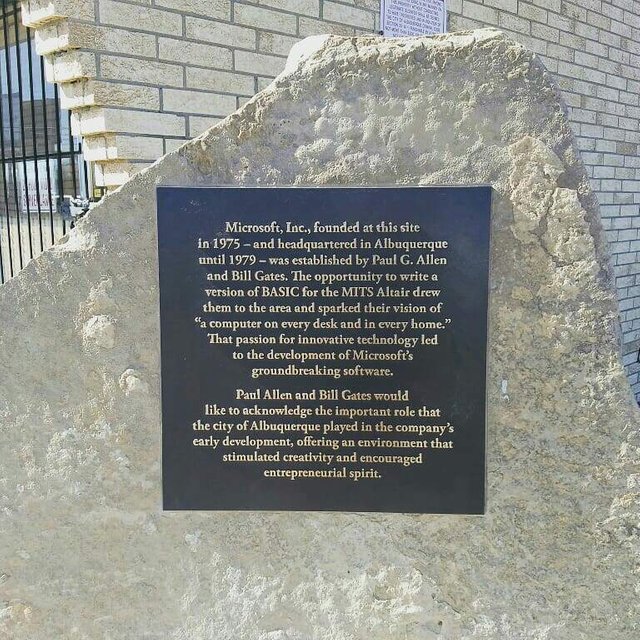 But don't worry, Gentle Soul. These streets is gettin' gentrified. They already tored down most a the old motor lodges. And there's an art gallery in the buildin'. By the time ya visit, this old office'll house a coffee shop and Bikram fuckin' Yoga.
Gal at the Uhaul next door thinks Ol' Bill still owns the buildin'. Asshole'll make even more money when the rents go up. Sonofabitch!
Posted using Partiko Android